4/23/2016
If every 8 year old in the world is taught Astropsychology and meditation, we will eliminate,fear, ignorance and violence from the world within one generation."  Watch the future!  – Dalai Lama/Dr. Turi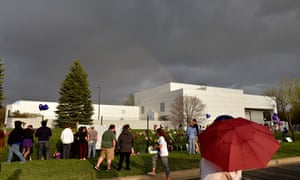 A rainbow emerges over Paisley Park while fans pay their respects to Prince. Photograph: Jules Ameel/Getty Images
Dear readers;
Prince was a very gifted man and it is not an accident for him to be born like Michael Jackson, with the same artistic, emotional, creative, sensitive moon (emotions) in the sign of Pisces!  In fact this moon's position becomes a serious contribution to his born natural artistic talents!  But this moon is currently cursed by the Dragon's Tail (negative) also in Pisces.   2016 Neptunius Draconis Predictions. Read also Why did Prince Die? Astroforensic do not lie!
The Hidden Life of Michael Jackson – Dr. Turi MDUS
There are billions of people on planet earth wondering about their purposes and for some, which direction they should go to reach fame and fortune. But is a Cosmic God endorsing your will and the career you chose and work so hard to establish?
Being rich, famous and shine like a star is not for every human being! Much like being born with the right stars and become a Prophet. God has a plan for each one of his children and it is all written in light!  But many choose not to listen to Nostradamus wise words and seek my services.
  If you are not happy its because you do not live your destiny! 
The full Unique Celestial Identity, life and fate of Prince is offering my Cosmic Coders VIP's the full cosmic picture to this phenomenal man's musical ingeniousness…
If the entire world was psychically advanced enough, my cosmic creative arrangements would be understood, respected and appreciated but as a  rule, a true genius usually shine after his death. Indeed the world can hear the music of all gifted men but not the eternal music of the stars yet!
Yes to be a star in 2016 does not require to compose and sing the musical language of those stars. Prince, like Michael Jackson and countless of other celebrities, vibrate at a low earthy speed the human ear can appreciate through its musical ingeniousness, various instruments and great voices.
In my younger years, I was going in the same direction after graduating from the Royal School of Music at the Audrey Wickens' School of Music in Eastbourne Sussex. I was young, full of dreams and passionate about everything. I graduated and won the Musicianship distinction cup. I worked my but off. Worked three jobs for years and finally got myself a record deal with Phillips Phonograph in Paris.
My first single came out and sold all over Europe. Dave below was my lyricist, Marc was the musical director, he actually conducted the famous French philharmonic famous Orchestra in studio in Paris, for both "She is Not Yours and The Bouncer!" 
Dr. Turi, Dave and Marc in Brighton England in 1978
But a Cosmic God had a plan for me, something I could never refuse or avoid. Something he started when I was a turbulent 7 year old child, confined in the attic by my parents! Yes this is where I experienced my first extraordinary ET's experience, something that would lead me from France, to the UK, Germany then The USA!  And became who I am today, Dr. Turi, a Modern Prophet!
But what I had to go trough is so incredible, so unreal, so impossible for some, yet I did! And reading about it, can only offer you the same "incredible" sensations that enriched my life with the Divine…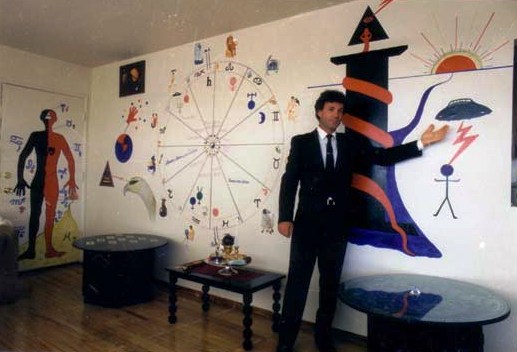 July 1987 – I am Alien The Final Revelation
Today, at 66 knowing what I know, if God asked me to chose my fate and  pursue my musical career and become the next Prince or Michael Jackson, I would turn him down. For fame and fortune  can never measure to what I felt, suffer, enjoy, cried for and experienced with in my life and UFO's.
My legacy is spiritual and will never fade away, much like Nostradamus or any other Prophets of the past. God did not put me on earth "For Entertainment Purpose Only"  but for a karmic mission many of you can not understand nor appreciate just yet.
I was born to help humanity develop the talent to ear God's celestial musical spheres, high above, in the heavens. And one day, when God calls me back home, my own cosmic fans will  cry for me.
"Prince was unapologetically different and he made it OK for his fans to be different and to celebrate their individuality."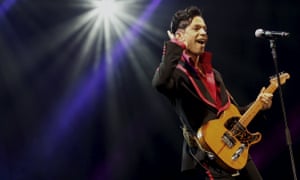 RIP
But why all of a sudden a rainbow appeared in the sky no one was cosmic conscious enough to know or translate the deep meaning… And no one else will ever know the "manifestation" but my world wide reading audience. This is why it is important for you, if somehow I managed to reach your heart, mind and soul, to share my work!
"Moments later, as a light drizzle let up, a rainbow appeared above Paisley Park, a moment quickly appreciated by the many gathered. "It's just sad," Fischer said. "It's a happy feeling, because [everyone's celebrating]. But it's just so sad."
I teach our students that "The future is nothing else than the reincarnation of the thoughts" and death per say does not exist, its just a "passage" to another level of consciousness. When and if humanity  ever manage to reconnect with God Cosmic Divinity and make a good use of the creative Supra-conscious in time and space, this world will be fully protected by its own ever lasting magical rainbow.
Introducing the world to God New Cosmic Consciousness
All is that and that is all, for ever and ever! While a disembodied Prince is watching all the commotion he stimulate currently on earth, he still FEEL the pain, the love, the respect of millions of people attributed to his untimely death.
The "educated" rational  idiots will assure you the rainbow was only a well understood, natural weather phenomenon! But what they do not know, is the SUN (or Leo) represent not only the stage, fame, wealth and power, but also unconditional love!
Thus, so much thoughts were emanating from one area (Paisley Park) where all the people were saying goodbye to Prince and unconsciously created the rainbow. The majority of human have lost the spirit and are not trained to read any form of omens, or even recognize the extraordinary  meaning of orbs.
The religious and scientific matrixes took all the "magic" away from human which are now jailed and indoctrinated on this dense physical world. Indeed UFO's, Astrology, Orbs, Ghosts, Metaphysics and the Divine can only survive and passed on from the hearts of true, but very rare Prophets, and I am one of them.
A Powerful Message To The World
While I wish I could divulge more about Prince's fate on earth and offer you with more spiritual food, but  only those who ask will receive…
As mentioned in "Why did Prince Die? Astroforensic do not lie!" women are extraordinary sensitive, much more than men could ever be. Let me share this experience with you and learn to "read" the omens, because in some cases, your life depend on it.
For Terania's birthday, we decided to enjoy a three hours ATV ride in the desert of the "Arid Zone."  I picked a two seats ride knowing my wife never rode before, better safe than sorry…So I thought.
It was actually a two seats Terania was expecting but when we arrived at the location, it was the two seat vehicle we saw. Not a big deal she thought at first in thinking she would have her own to control. So, we still signed up the waiver and while I was talking with other drivers, while Chad, the tour guide; helped Terania to put on her helmet.
Chad helping Terania put on her helmet
But we found out she was going to be sitting behind me but with all the humps and bumps, crooked turns in the road, there's no telling what could have happened during those long hours!
Then as I lead Terania to the seat behind me on the ATV, all of a sudden she felt very uncomfortable telling me she couldn't breathe and said, "we will crash, I see a canyon and a possible accident!" She then begged me to drive back home. I tried all I could to change her mind, blaming her fears on her imagination at first but I could see the tears in her eyes.
Chad removing the helmet!
I was upset at first because it was part of her birthday present and we drove 45 minutes, all the way here and at the very last moment we had to cancel the ride. I apologized profusely to the tour guide which understood the situation, and admitted it wasn't worth it – especially since Terania couldn't breather. So we drove off the dusty mountain.
While driving, she kept talking about an uncontrollable feeling she had earlier yet feeling safer and calm again.  Then on the left side of the highway, I saw two birds crossing and though, "there was no way for me to avoid them" then… At the very last moment, the female running away from the male, took a very sharp turn on her right; followed by her companion and by some miracle, managed to avoid being killed! It must be mating season for them.
Knowing the values of omens, I realized the female bird, (Terania) who at the very last moment abruptly changed her mind, (direction) and saved the male (me!) Again, humans are not trained to look for omens that can only confirm a situation you just experienced.
And while it may be a bit tricky at first, learning how to read the physical signs and not just the stars, can bring you the confirmation you need; to something you could never understand otherwise.
This is why all husbands out there should pay more attention to their female counterpart when encountering a conflicting situation. Anyhow, we will still continue to make up for her birthday in some more ways over time and share later.
The Cosmic Code is designed to teach the "divine" to all our VIP's who may have questions about a dream, a wish, fears, a job, a decision to make etc.  But again, my work is not for normal people, but for those who vibrate at a very high spiritual cosmic speed. Join us, we are waiting for you in the Cosmic Code website.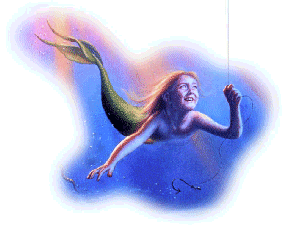 If you are one of those rare spiritual human beings in the ocean of life looking for my uplifting spiritual hook, and interested in learning more about the Cosmic Code, God Cosmic Divinity, Astropsychology or Astroforensics just ring the bell! I will open the door of a new world above for you to join our VIP's in our Cyber Cosmic Code University! All the answers to what it means to be human and so much more is awaiting you!
Blessings
Dr. Turi