2/21/2016
Psychic Nostradamus real page of Dr. Turi
Dear readers;
While I gave away a lot of articles lately, this is your Sunday Cosmic Code FREE public sample newsletter, I hope you will realize in my work the legitimacy and crucial values of my work and predictions….
Back on May 23rd 2015, when Draco, the benevolent Draconis ET entered our lives, Terania and I thought it would be for ever. And while the spirit itself has been embedded into my spirit, my point of supply for putting forth its message is being shut down by Draco's galactic cosmic federation of light. If you are a newcomer please read all about the succession of magical orbs below leading to the magical moment below.
A Powerful Message To The World
I teach our students that; life is a constant process of changes induced by the cosmic code or God's cosmic Divinity speaking his will through the Supra-conscious in time and space! Well last night, in a prophetic dream, I had another revelation where I was ordered to shut down Draco Facebook page and, as of my birthday (02/26/2016) NEVER post anything there ever again.
This means that while we will once again lose thousands of people who like to read all about UFO's and my predictive work, keep in mind, as of my birthday, those UFO topics can only be dealt with from the Cosmic Code private website.
Note also that Terania's eBook titled "Terania Nueva" (in progress) is all about the meaning of Astropsychology, the UFOs phenomenon (and one's inner Draco) and once ready, will be made available on all our websites.
However, in this vivid dream I was also guided to open a new Facebook page titled "Psychic Nostradamus real page of Dr. Turi." In conjunction with my own vision, Terania had also a very powerful UFO dream which she will write about to our VIP's in time.
Over the last few months, I felt very strongly that; I had to STOP posting to the public as of my retirement day but I did not know exactly where the strong feeling was coming from… I do know that I will soon be spending more quality time with Terania and having fun.
The world is not ready for the reality of UFOs or ET's working through my spirit and may not be for a long time. Indeed there is no pushing anything into anyone throat. Society is simply not ready and need more time to acknowledge the incredible.
I want to believe once the ET's phenomenon become a reality in the years to come, and accepted by all as part of the human experience, people will then be able to understand all better but that is really up to God. For now I will continue to rekindle Nostradamus' spirit that has always lead my spirit to help those in need.
I was guided to open this new Facebook page for a few specific purposes. Particularly; to offer the public, or those in need of true spiritual guidance, the option to find a real affordable psychic and ask for my services.
Keep in mind that there are thousands of people writing about Nostradamus and hundreds of psychics channeling his spirit today! I do not profess nor did I ever claim that I was Nostradamus' reincarnate, in fact just the opposite.
July 1987 – I am Alien The Final Revelation
But the fact is; I was born in Provence France under the same stars as the great Prophet and worked much of my life to rebuild his rare methodology following my 4th UFO experience.
Thus unlike me, the psychics you know or deal with was not born in Provence France, and did not spend a lifetime rekindling his 16th century spiritual methodology! I was born there and I took those picture in his house and in the church in Saint Remy De Provence!
TRUE legitimate psychics while very rare are around and don't have cosmic consciousness, thus it is a real challenge to land on one who can provide you with solid proofs of his/her knowledge. And if you find one, consider yourself very lucky!
Nostradamus Galleria – Read about Nostradamus' curse
I am the only living Astrophile alive today or someone practicing the same 16th century Divine Astrology practiced by Nostradamus. I use a modified software I designed and created upon a specific request made to Halloran software based in Los Angeles in California. Get a sample of my work by watching this show or this one.
Again, there are MILLIONS of psychics practicing the trade but real psychics are very rare! Be warned, the majority of practicing psychics need more help than you do! If you are looking for a real, gifted psychic He/she MUST convince you and you MUST investigate his/her spiritual talent BEFORE investing time and money in this person.
CNNMoney goes on a hunt for the woman who is the face of the one of the biggest cons in history.
http://money.cnn.com/2016/02/24/news/psychic-maria-duval-chapter-one/index.html
The hunt for Maria Duval – Who is behind one of the biggest scams in history? THE FACTS!
As incredible as it may sound, for my own purpose, a few days ago I called a psychic line asking them what was needed to work for them as a psychic, the first thing they said to me, you "CAN NOT ASK FOR A DOB OR USE ASTROLOGY!"
Be warned a psychic that do not use tools such as the tarot, astrology, runes, or the Supra-conscious is solely lead by his power of observation or worse, his imagination.
"No one can build a house, a car or investigate a person's spirit without the right cosmic tools" Dr. Turi
A true psychic will not only ASTONISH you but ALWAYS insist on recording the session on tape. He will tell you all about your past lives, your karma, your current emotional or financial situation, and your gifts, and KNOW any of your problems without asking anything personally!
Let me prove to you what a real psychic is all about and show you that I know more about you than you know yourself.
However, before proceeding, please email teraniapromodir@gmail.com to schedule a time and a day that will work for both of us.
She will set you up for your "free mini test drive" and guide you from there.
You have nothing to lose and everything to gain, but be sure, that afterward, you will know the difference between a real professional psychic and someone doing this job part-time on the weekend.
Those 800 free psychic lines are nothing more than a bunch of abusive wealthy corporations tapping on your need to regenerate and your gullibility. Those organizations spent millions of dollars on national television advertisements and will give you exactly what you pay for because you only get what you pay for! Indeed those emotional vampires have the financial means to reach you nationally.
Thinks of a supermarket like Walmart or the village old butcher or bread maker shop your parents use to visit everyday. They knew each other well, they spoke about everything and they knew they could only get the best of the fresh produce. But they were forced to shut down because corporations use attorneys to build their empires.
Times have changed, competition is fierce and those who have the wealth and the know-how to reach you in your living room may not have the gift or the true spiritual counseling and values you need and deserve. This opened the door to the deceptive Neptunians we are trying so hard to warn you about!
Police warn of astrology and psychic fraud! Stay with the Pros!
THE GOLDEN RULES TO AVOID DECEPTIVE NEPTUNIANS
The subject believes that he is Jesus, the Virgin Mary, etc. i.e. David Koresh, Rev. Jones, Joel Osteen deceptive billion dollar industry Billy Graham Angel of Darkness – Updated, Osama Bin Laden Hidden Fate and anyone in a position (Popes) to unconsciously poison the psyche of millions of God fearing souls.
The subject says he/she channels from God, Jesus, Angels, high spirits and famous Ancestors.The subject believes he or she is a reincarnation of a prominent religious or political leaders.

The subject uses dignified words (i.e. Great, Ascending Master, Grand Order etc.)

The subject says he/she always pray on your behalf, use Caps and produces typos while "channeling".

The subject believes he or she has very specific religious mission and regurgitates bible verses and has no cosmic wisdom.

The subject thinks he or she is the only chosen one and believes in man made prophets such as Jesus / Allah as the motivator.

The subject thinks he has a very specific purpose to save or change the world without cosmic wisdom.

The Subject is idealistic, sex oriented and possess no Cosmic Consciousness or real spiritual powers.

The subject hears angel"s voices (i.e. Joan of Arc) and do not use recording device.

The subject uses several or foreign long Indian names and do not use or understand the "Cosmic Code".

The subject uses appearances (i.e. Jesus, long beard, long hair etc.) is on drugs / medications, over consumption of alcohol or is a pot head.


The subject dresses magnificently (i.e. long robes, hats, striking colors, gold, silver etc.)

The subject uses words or religious verses (i.e. bible, immaculate, archaic material etc.)

The subject uses lots of caring words (i.e. love, prosperity, savior etc.)

The subject uses negative Plutonic energy, magnetic voice piercing eyes, (i.e. Hitler etc.)

The subject demands money for his selfish cause (i.e. to build temple, statues, churches, temples.)

The subject uses physical strengths and abuses others (i.e. rapists, con man etc.)

The subject is unaware of the working of the Universal Mind (i.e. religious or skeptics alike)

The subject has little or no testimonials available on a cheap website and get paid by donations.

The subject has absolutely no Cosmic Consciousness and do not provide you with your natal UCI (chart).

The subject has not reliable connection with the divine or ET's.
"THERE IS ONLY ONE THIN HAIR

BETWEEN DIVINE INFORMATION

AND PURE IMAGINATION!"-
Do not fall for psychic CORPORATE AMERICA, because all they want is your dollar! They could not care less about your feelings, your welfare, your mental health and your children. All they want is to LURE you into the trap of stupidity!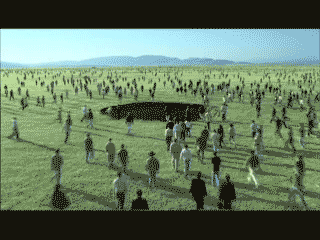 Feed the religious or scientific matrixes or free your spirit with Dr. Turi
Do NOT follow the blind herd, listen to your intuition because unlike me, those so-called psychics DO NOT offer you with a well-documented, undeniable set of predictions on national radio.
George Noory Coast to Coast am national radio August 3, 2015 – Some of you may recall my words to George Noory on Coast To Coast am, " I see a lot of problems with water and poisoning…"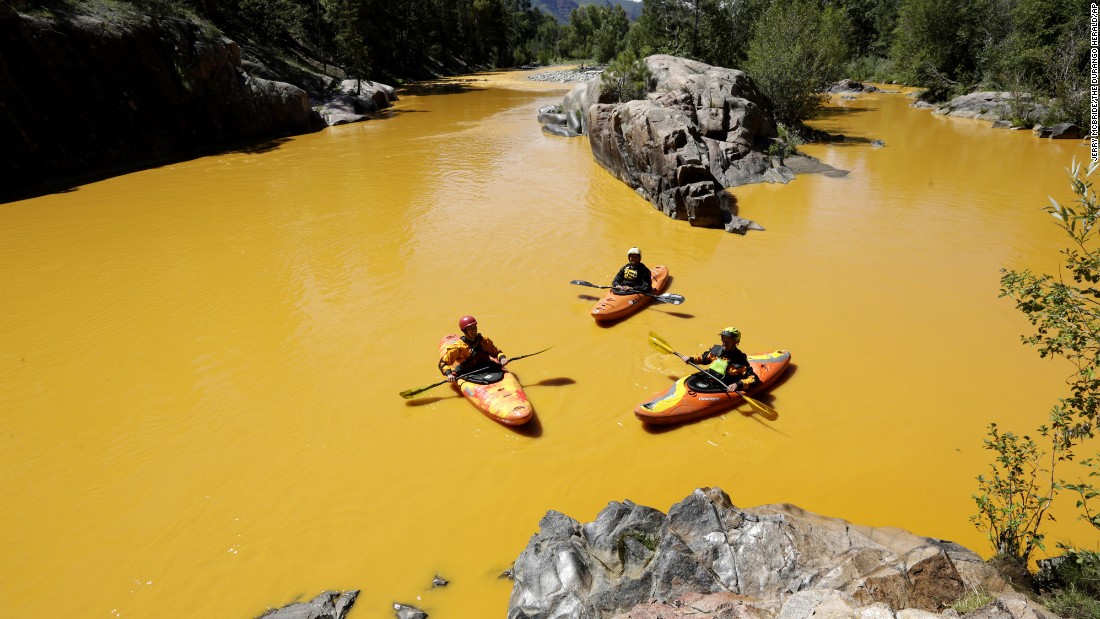 2016 Neptunius Draconis Predictions (public)
2014/2015 Arian Draconis Predictions (public)
2012/2014 Scorpius Draconis Predictions (public)
Pete Santilli Dr. Louis Turi – Terror Prediction Prompted FBI Visit
Charlie Hebdo Terrorist attack in Paris Prediction January 7th, 2015 (English)
La prediction de l'attaque terrorist de Charlie Hebdo a Paris le 7 Janvier 2015. (Francais)
I am here to help you or your loved ones, to find the path to fulfill your mission on earth and establish emotional, financial and spiritual stability. You are in good spirit with Dr. Turi.
You have nothing to lose and everything to gain by calling me, but be sure, once you do, you will know the difference between a real professional psychic and someone doing this job on the side. THERE WILL BE NO PRESSURE from us to pursue with your reading at all. I am only asking you to do the listening and not interfere as I "log on" to the Seer' spirit.
I will help you or your loved ones, to find the path to fulfill your mission on earth and establish emotional, financial and spiritual stability. You are in good spirit with Dr. Turi, that's me to know and you to find out. Please email teraniapromodir@gmail.com to schedule a time and a day that will work for both of us.
Once I retire, my VIP live Skype consultation and full life reading prices will change from $700 to $1000 and a 90 mn taped Full Life reading from $300 to $500 and unless you become a VIP, you will not be able to enjoy the old prices. Check my services
Channeling Nostradamus – Psychic deal for the general public:
I was also ordered to post only ONE Cosmic Code newsletter sample per week or every Sunday.
After my retirement, my website www.drturi.com may also undergo a total revamp but nothing will EVER change on the Cosmic Code private website. So, make sure to acknowledge my birthday and retirement day special deals!
Blessings to all
Dr. Turi