1/11/2019
If we use Astrology for entertainment purposes only, no matter how inspiring it could be, without communicating its critical methods, how can the average person distinguish Divine Astrology critical values from pseudoscience? Dr. Turi
Dr. Turi on the air with Joe Montaldo UFO's Under Cover 01/16/19
Looking for a captivating guest on your radio or television show?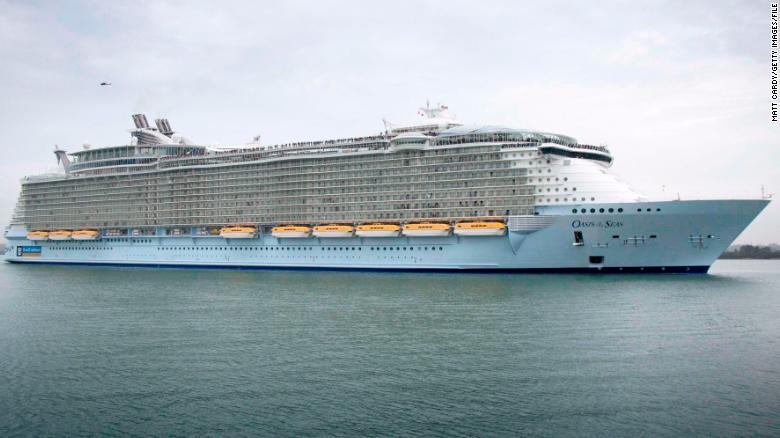 Cruise returning early after hundreds of passengers get sick on Royal Caribbean ship
(CNN) Two-hundred-seventy-seven passengers and crew members aboard the Royal Caribbean's Oasis of the Seas cruise ship became sick with a gastrointestinal illness, according to the cruise line. Because of the illness, the ship will return to Port Canaveral, Florida, on Saturday, a day earlier than expected.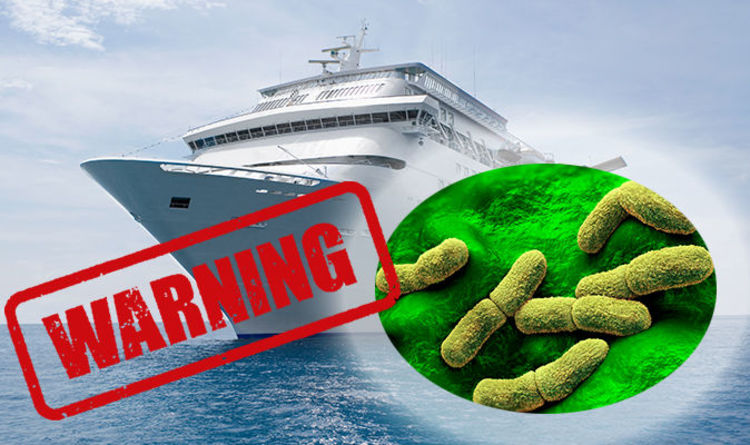 Dear reader;
In 2018, there were 11 outbreaks of gastrointestinal illnesses on cruise ships and five were determined to be norovirus. Consequently a trip that should have been memorable, wonderful and profitable for all parties involved turned out to be a nightmare! "Our guests sail with us to have great vacations, and we are sorry this cruise fell short," Torres said."
Important announcement: The sad reality is religious or atheist people on Facebook (my Internet reptilius infected enemies) can never assimilate nor accept my cosmic messages and in a click they always mute me! Thus, my last few newsletters were removed from Facebook because they attracted a lot of attention and like this page I am Alien, UFO Reality with 10,135 (and counting) people who appreciate my writings, or World War Three may end up being removed or impossible for me to edit or post links any-longer soon.
We can not let the evil of ignorance, stupidity, enviousness and idiocy stop my cosmic work reaching you, and if you are a supporter of my work, please share it widely! If you want to read my articles go to www.drturi.com click on my blogs because Facebook blocked my option to use links… Also February 2019 free daily guidance and predictions public sample who also attracted TONS of interested and likes was removed!
consequently, if you want to read my cosmic work, predictions ETC. Join the cosmic code website FOR FREE and get my articles directly in your mail box… Help me spread the truth! Thank you all. DT
This serious health "mishap" does not help the vacationers nor the Royal Caribbean Officials pockets, and they can sanitize their ships before, during and after each trips, yet never stop norovirus to resurface again to poison more unconscious people.
In my latest radio show (s) I spoke in length about vacationers ignoring or ridicule the cosmic code jurisdictions and getting "constipated and sick" and those were the exact sarcastic words used on Suzanne's radio show"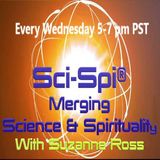 Cosmic Codes Of Consciousness With Dr. Louis Turi ENJOY THE SHOW!
Again all I can do is to repeat myself, you do not take any trip, a cruise or any trip, sign important documents (contract/marriage/birthday party etc.) when you feel like! And if you do because you would rather follow your religious or atheist teachings, you will pay the price of your cosmic ignorance like thousands of people who also fear or ridicule Astrology!
What amazes me the most is that, hundreds of thousands of people and the Royal Caribbean Officials would and must spend millions of dollars to fix a problem that can easily be avoided with the right cosmic planning.
And this does not mean the ships and people can not cruise the oceans regularly! But society has been religiously indoctrinated or scientifically "converted" to assume astrology is a wasteful pseudo-science that has to be ridicule. And the results are always dreadful…
BE SMART PLAN WITH THE COSMIC CODE, SAVE TIME, MONEY, YOUR HEALTH AND YOUR LIFE!
Order your 2019 PDD and UDD positive / negative Cosmic Biorhythms
"It is a miracle for curiosity to survives traditional education…" ~ Einstein
Incidentally those wealthy, powerful corporations have yet to heed the wise words of J. P. Morgan and may be offer me a job as "Ocean Trip Planner?"
"Millionaires do not use Astrology, Billionaires do" J.P. Morgan
That's the way to go to save time and tons of money for sure! But in 2019 the stars are perceived as "dead rocks" depraved of divine spiritual purposes created by God to amuse "The True $$$$$$$$$$pirit of NASA" and the entire scientific community wasting fortunes to send man to Mars! "The Mars Cult Society A Deadly Proposition!"
Years ago, and a full week before NASA decided to send the space shuttle Challenger in another mission against the cosmic code jurisdictions, I tried so hard to reach them and save the lives of all astronauts.
Sad enough none of my warnings were taken seriously and only a insignificant NASA' secretary told me it was impossible for her to reach those top executives responsible for the launch. Then, like millions of other people around the world, I watched in horror my vision taking place with the explosion of Challenger on national television…
On January 28, 1986, the NASA shuttle orbiter mission STS-51-L and the tenth flight of Space Shuttle Challenger (OV-99) broke apart 73 seconds into its flight, killing all seven crew members, which consisted of five NASA astronauts and two payload specialists.
I have since then witnessed ALL my predictions unfolding on a regular base in all my "SOS to the world deadly windows." And my latest prediction is the Malaysia tsunami broadcasted on Dr. J radio show. "Thousands of people will be forced to relocate because of bad natural disasters that will take place during the holidays" I was right again as I also mentioned on the air to expect large earthquakes, volcanic eruption and natural disasters!
Note ASIA is AHEAD of us making this December 24th SOS to the world deadly window operational there because of its local longitude and latitude. Listen to my spoken words and the specific warning issued December 14, 2018 well before the disaster took place offered to thousands of readers in "The year's brightest comet streaks by Earth a powerful omen for the world!"
Once again readers, in this poisonous case the reptilius used the stars against oblivious humans and I have all the details for you to read and accept my claims as real in the "January 2019 daily guidance and predictions – Posted by Dr. Turi on December 30, 2018 at 3:22am in Cosmic Coders Only
Travel and Communication: Neptune and Uranus may decide to strand you somewhere on land or the water with detectives. /////////////////////////////////SORRY VIP'S ONLY!
All the pertinent details to my vision and the exact dates to what transpired at sea is there for you to acknowledge but it is only for our precious VIP's eyes. Now I wonder if the thousands of infected people who's health and trip is now ruined had the option to turn the clock back in time and READ my warnings to what would take place during those days before joining this cruise.
Reptilius infected cruise returns early after illness outbreak How and Why this happened and what you should do to avoid getting sick at sea!
Continued! Would they still go or heed my warnings? Of course they would not because my critical cosmic work is not for the moronic religious or atheist masses but for those curious, smart and intuitive advanced human beings. Are you one of them willing to work in harmony with God's cosmic design and heed the signs through my various horoscopes and daily guidance and forecasts for 2019?
Note for my VIP's, I will elaborate and explain how the reptilius used a specific astrological signs and the position of certain planets to poison humans on that day at sea.
Join us, become a VIP if you are curious, willing and able to assimilate and make a good use of my cosmic work! If not, pay the price of your cosmic ignorance and be part of the future victims statistics of the reptilius infecting cruise-liners manipulating the stars!
I intend to talk more about this poisonous topic with Joe Montaldo UFO's Under Cover radio show on 01/16/19 so join us then.
Knowledge is power, ignorance is evil!
The good news is; before embarking in our next UFO's cruise next October from San Diego, CA on Holland America Line, I checked the heavens and like a wise sailor I know the weather (and the cosmic winds) will be on our favor from October 6th to the 13th. So be sure, with me as your "Cosmic Captain" you will be safe on the ship and the experience with all top UFO's speakers and best healers on that ship can only be terrific!
Remember there will be great gifted healers on the ship available too and I intend to do taped readings and healing sessions all along.
Invitation to join me on amazing UFO Cruise October 2019
If you decide to join us for another incredible experience, make sure to mention my name Dr. Turi to Dr. Shumsky (760-230-5624) and tell her why you want to be part of this phenomenal upcoming cruise. You can also email her directly if you prefer ~ divinetravels@aol.com
You must also phone Adele at 760-230-5624 and let her know you learned about this event trough Dr. Turi to get your discount and benefit from the healing and the taped readings sessions I will perform on the ship after my UFO's talk! See you there.
Invitation to join me at 5D Events Quantum Cosmic Consciousness & Nostradamus Natural Healing
In this event, I will put the audience in a light hypnotic trance, cleanse and teach the audience not only how to avoid a reptilius infestation but to beat then at their own psychical games!
Beyond the Matrix radio show January 2019 SOS to the world deadly windows
The year's brightest comet streaks by Earth a powerful omen / prediction for the world!
Dr. Turi TOP service – Personal live Skype consultation $700 or $350 for VIP's
Taped full life reading $310 or $210 for VIP's
Taped comparison chart $410 or $210 for VIP's
Regular psychic reading $150 by phone only – Same as Full Life Reading for VIP's
Taped progressive reading $210 for VIP's

602-265-7667