7/8/2022
"The universe is under no obligation to make any SPIRITUAL sense to anyone" Dr. Turi
"The universe is a DARK PLACE I'm trying to make it brighter before I die." Neil DeGrasse
"The universe is a BRIGHT LIVING spiritual entity; I'm offering its secrets before I die." Dr. Turi
Another of vision, using Nostradamus' 16-century methodology (quatrain and obvious keywords) has proven to be on the dot! And this is why you must pay more attention to my work and share it!
Today using Astroforensics, towards the end of the video, I exposed the UCI "Unique Celestial Identity" of Robert E. Crimo III the Highland Park July 4th parade shooter! The video also covers the sad prediction of The former leader of Japan!
July 7 window
Famous Death / Dramatic Death News / Terrorism / Assassination
Crowds have set fire to the Prime Minister's private residence and stormed President's House
THE SAME DEADLY PLUTONIC COSMIC WINDS PRODUCED THE CAPITOL INVASION!
The former leader of Japan has died after being shot during a speech. Police have a suspect in custody.
Liberal protest group offers 'bounties' for info on where conservative justices are located
Sharing emails;
An excellent video and article on Putin Dr. Turi. Soon all the other so-called ASTROLOGERS on Coast to Coast am radio will steal your work as they always do. In the past few weeks, all the astrologers are suddenly talking about the danger the Supreme Court justices are in. Of course, you are the one who first predicted that. But they keep stealing your work and pretending they thought of it. How sad! Pete
Dr, Turi
Thank you so much for such an incredible, mind-blowing, insightful, one of a kind experience. Your knowledge & wisdom is something I've never experienced and it was an honor to learn from you. I appreciate you and all you do. Thank you for sharing your gifts with the world. I am really looking forward to listening to our session. I ordered your book and will be receiving Beyond The Secret today. I also joined the VIP Cosmic Codes. So grateful to be connected.
Many blessings,
First, do you recall this sentence?
Memo – "Avoid large gatherings especially at night during any of my 2022 deadly Plutonic windows!" The reptilius are after the police, government officials, and children/teens!
JULY 2022 SOS TO THE WORLD DEADLY WINDOWS (join its FREE!)
Posted by Dr. Turi on July 2, 2022 at 10:27am
PLUTONIC WINDOW
July 7 and 21 (Starting on the given date, will last all the way to the next window)
Hidden secrets, sex, money come to light
Raw power challenges police deadly villains
Ugly face of death drama horror surface
Nature man's religion bloody folly reign
KEYWORDS
*Russia / Famous Death / *Dramatic Death News / Mass death / Police news / Police brutality / FBI news / CIA / Secret services / Secrets to light / Mob / Scandals / Terrorism / Assassination / Cyber-attacks / Abduction / Finances / *IRS / Super wealth / Sex / Porn / Prostitution / Life and death / Serial Killers / Undiluted truth /Dying/Rebirthing / Nature and Man-Made Wake up Call.
"Let who ignore my warnings be cursed by the eternal rites of the cosmic code universal ceremonies for a cosmic God does not speak to fools." Dr. Turi
Policing will be so dangerous that many brave servants will quit and the number of cops getting killed or killing citizens will explode in the months to come. Infected criminals will get bolder and wilder committing crimes against the police and the public never experienced before!"
WHO ARE THE REPTILIUS AND WHAT DO THEY WANT?
Dear reader;
Once again if you read "SOS to the world deadly windows – July 4/8/17 & 21 2022 "it's gonna be a bumpy one! You Have Been Warned by Dr. Turi" and watch my video, my warnings and cosmic teachings should be heeded and shared widely!
Reptilius-infected lost souls are everywhere, yet only a minority of people are taking my far-fetched warnings seriously!
Since the experts have no real clues as to why Crimo killed so many people, share this newsletter, you are offering the badly needed closure to all the people directly or indirectly related to the July 4th, 2022 massacre!
Hippocrates II was a Greek physician of the Age of Pericles and is considered the most outstanding figure in the history of medicine.
BECOME A REFINED ASTROPSYCHOLOGIST
"Dr. Turi, I have learned more about what it means to be human in your week-long crash course in Sedona than the 7 years I spent in an accredited college." Dr. in Psychiatry student feedback.
Astroforensics is something I created years ago and the FBI and all the traditionally educated cosmic unconscious profilers and mind researchers from all walks of life should master the science in order to understand what it means to be human outside of accepted medical disciplines!
When I first saw the killer on TV I immediately told Terania, that this infected lost soul must be a Virgo! And Robert was born 9/20/2000! Someone was right!
Note also the very powerful, destructive, depressive resentful, suicidal, deadly 2022 tail of the Dragon (negative) is in Scorpio and right in the 3rd house (mental process/critical thinking) of the killer!
Yet unless you order and read this ebook, understanding its extraordinary destructive effect upon the human mind may be a challenge!
The main reasons why Robert killed 7 people and injured so many others are very clear to me and your wasted tax dollars should be invested in my cosmic work because; for the police, the FBI profilers, etc, doing the same thing over and over again and expecting different results is simply insanity!
INVEST IN DR.TURI COSMIC WISDOM INSTEAD!
I am not sure how many recall my words in my videos on my YouTube channel but I also knew that knowing Gabby was a Pisces, infected Brian (Petito's killer) was a Scorpio!
And no one can deny this fact since it is well documented, dated, and available to all skeptics!
I also assured my readers weeks ahead of the Coroner's results that Brian strangled her, he went to his parent's house to get a gun, killed himself and his body was rotting underwater!
Again there is only one way to prove my undeniable claim, that is for you to watch those revealing videos and listen carefully to my words! Until then you have the right to be skeptical!
Read what to do and not to do during a deadly Plutonic window at the bottom of this page or pay the heavy price!
Russia?
Pro-Russia hackers claim disruption of US Congress website
Police news? Wake-up call?
It all happened during an SOS deadly window and ended up in the same deadly cosmic winds!
Secrets to light?
Wake-up call?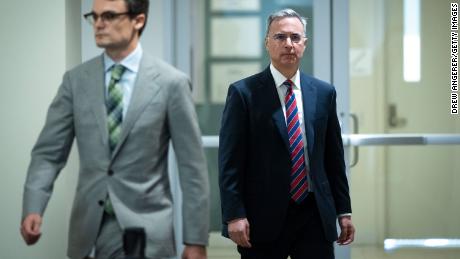 Pat Cipollone meeting with Jan. 6 committee behind closed doors
Secrets to light?
An officer sought permission to shoot the Uvalde gunman before he entered school but didn't hear back in time, report says
FBI news?
Secret Service Director Murray to retire at the end of July
Ask someone who owns the truth and is a legitimate UFO contactee reflecting God's cosmic design! And be sure you will not get real predictions or critical UFO answers on CTC am, Ancient Aliens of Contact in the desert!
Memo – President Trump prediction – VIDEO POSTED 6/28/2021
The tower of power will be crashing soon! "Those who directly or indirectly promoted conspiracies, participated in the US Capitol invasion, through radio (CTC am & conspiracy head guests) or on television Rudy Giuliani and dozens of Trump's minions are in big trouble, including President Trump. No one can avoid the 2022 Scorpius karma and, in time some will lose a lot and be prosecuted."
Japanese Prime Minister Shinzo Abe was shot in the neck!
Be careful Mars (danger/accident) in Taurus (the neck!) Superman Christopher Reeve broke his neck under the same dangerous Mars cosmic winds.
WHERE IS MARS/DANGER in your chart?
Wrong time wrong place!
There are NO accidents!
Knowledge is power, ignorance is evil!
Order your 2022 Personal & Universal Cosmic Biorhythms Dates
Sharing Emails:
Review from a special client, regarding my husband; Dr. Louis Turi's work:
"Dr. Turi, a thousand thank you for doing my progressive reading follow-up as well as my husband's reading, with the tarot reading at the end of the session…
A thousand thank you will never be enough to express how ONCE AGAIN I'm grateful beyond words for the precious guidance you continue to give us…
It's the very first time my husband had a reading with you… I have shared with him all the books you published, he watched with me your movies on Amazon, and some of your Youtube videos, including the incredible documentary "Superconscious: the Power within" which he enjoyed, but he still has some thoughts of his own(he's a Virgo/Scorpio rising )…
I recommend greatly everyone to watch this wonderful documentary…My husband never had a reading before and doesn't have much knowledge of Astrology…
During his reading, he did listen to you very attentively describing what was going on in his actual twelve houses…He was flabbergasted by the information you provided to him (past/present/future), and the vital recommendation you offered him…
The tarot lecture we had at the end was just amazing…Some predictions were given to us for the future, treasurable guidance that is wonderful to be aware of…
All that I can say is that after having a reading with you, it's impossible to not have your spirit boosted! Your physical & mental energy are contagious…
I believe in an approaching New Golden Age where peace can reside; "we are all here to evolve and grow to the highest possible frequency we can reach and together we can build a network of awareness about world peace around the globe" and that is why your real predictions and teaching are seriously worth being looked at …
Cosmic consciousness is necessary now more than ever and there are not out there soul teachers like you, humble, genuine, dedicated, and passionate about reintroducing this "lost/hidden teaching of the richer depths of Astrology that the very Ancients held" once…
We have so much evidence at all levels in front of us every minute that goes by, to continue to ignore for some, Jesus' Cosmic Ministry and God's Cosmic design as you mention so often…
I'm very honored and blessed to have been guided in knowing you for many years, for your incredible work, your newsletters that is time-consuming and full of valuable information, your teaching, and the sharing of your experiences without forgetting your revealing predictions making us aware of our surroundings…
There is so much Divine Power in your quote: "the Future is nothing else than the reincarnation of our thoughts" …
With gratitude always,
Claudette
Free your spirit with a live Zoom consultation with Dr. Turi? Read all the details!
"God created the stars and the heaven for more than the sake of beauty; He gave them to us for interpretation so that we may live a more productive life. Man is superior to the stars if he lives in the power of superior wisdom. Such a person being the master over heaven and earth, by means of his will, is a magus, and magic is not sorcery but supreme wisdom. ~ Paracelsus
Nostradamus 2022 Universal and Personal Forecast For All Signs
Order your 2022 Personal & Universal Cosmic Biorhythms Dates
JOIN THE COSMIC CODE ITS FREE OR BECOME A VIP
Sign my petition, and help the world assimilate God's cosmic design!
COMEBACK OFTEN TO READ the rest of the story and the dramatic deadly news that will be collected in this article and share widely pls. Help offer closure to all those families since the experts have no clues!