Memo of an article I wrote July 2n 2013

"There are specific Universal Laws designed by God – Consciousness – is the awareness of a divine cosmic  power and use it wisely to build emotional, financial and spiritual stability!" Read the future –  Watch the future!

Dear Readers: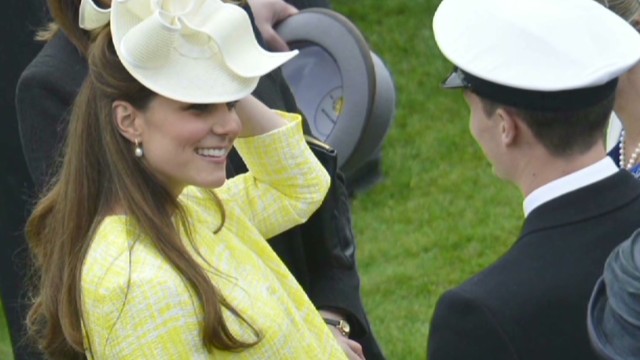 Royal baby due any minute | Photos
It is my wish for this baby to come into the world without complications but the stars affecting the mother's  5th house of love romance, creativity and producing children are negative. Please  join me and pray for the new soul' safe entrance into this world. (The stars and fate of the Royal baby article won't be public) only those born curious (all my VIPs') and smart enough deserves my pearls of wisdom – Thus you may download two FREE books and learn more about the Cosmic Code jurisdictions, the signs and how God speaks to his children!
"Do not give what is holy to dogs, and do not throw your pearls before swine, or they will trample them under their feet, and turn and tear you to pieces."
Jesus
"When a true genius appears in this world you may know him by this sign that the dunces are all in confederacy against him"
–Swift
  While a cosmic unconscious world is awaiting such a wonderful gift of life the stars above have spoken. I wrote intensively on the Royal couple's fate and the UK, in fact all you have to do to find out more is to Google "Catherine Middleton dr. turi" and you will land on those links…
Prince William Princess Catherine and the UK Fate
Nurse for Kate Middleton Commits Suicide, Who's Next?
Prince William and Kate are expecting first child predicted to the day!
All I am doing is to translate the stars, give windows of probability for large earthquakes leading to deadly natural disasters and so far my work is unarguable if you take the time to investigate it! This is why you can not blame me for any "act of God" nor call me a ghoul and throw the baby with the water for warning you. This shows your fears, your insecurity and your habitability to deal with real life and the truth! The last thing any human being should do is to ASSUME and so far this is all they are capable of doing instead of using their tiny sceptical/educated brains to investigate my methodology!
Prince William and Kate Middleton's royal baby, due sometime around mid-July, will likely be a Cancer but what Astropsychology has to say about the newborn natal and hidden karmic dragons? With such a generalistic approach to the old science, there is no wonder why modern astrology is not yet accepted as a solid discipline by the educational system. The fact is; souls who aim to become "astrologers" and practice of the ancient art may not ancestrally have the inborn  spiritually advanced UCI needed to perceive and translate the Cosmic Code. In fact many modern astrologers' supreme attention to details, degrees, time and astrological mathematical conformities are the least "gifted" in the art.
Remember Nostradamus five hundreds years ago did not use a watch because they did not exist then and he had no access to computers; meantime he has been and still is the most notorious Astrophile of all times.  But why? because like Edgar Cayce and Madame Vladasky Nostradamus inherited also a highly spiritual Dragon's Head ( luck/growth) in the psychic intuitive sign of Pisces. This celestial gift offered them to be attracted and share the same fate but to use the best psychic qualities found in the sign of Pisces, offering them full access to the subconscious and the supra-conscious secrets.
But what is the difference between a modern astrologer; i.e. Susan Miller, astrologer and founder of the popular website Astrologyzone.com or any other famous websites and a rare Astrophile like Dr. Turi (www.drturi.com) you may ask? The answer is our respective natal / karmic UCI…
Now because http://www.astrology.com/ is at the top of Google search does not mean you will get the essence, the accuracy and immaculate values found in any of my Astrophiles students. But the media is as cosmic unconscious as those notorious modern astrologers and  those famous mediums, psychics and prophets wanna be. Thus with nothing else to judge or validate with, Neptune's deceptive power rules over them all, until they land on one of my students or I of course!
Copyright 2001 Madrose Art
Astrology is primarily an art, and like any creative art it  is based upon intuition, symbolisms, metaphors and perception of the Divine .ie. an Astrophile. Modern astrologer, instead are consumed with the mathematical jargon and became today's scientifically oriented Astronomers who have lost not only the art of translation but the spirit of God speaking his will through the signs!
Yes all religions of the past have their roots in Astrology but the Dead Sea Scrolls Secrets are not for the media!
Have you heard of "missing the forest for the tree?" One must be born with the gift, much like singing or painting, and translating the cosmic code demands a specific set of stars allowing the soul to easily access the archetypal realm of consciousness using the signs.  This intuitional gift, as in my case, offers my readers endless well documented accurate predictions and the option to become a natural "Human Detector."  If you are not happy its because you do not live your destiny!  and I guide many people everyday to the light!
Remember there are no school on earth that will ever create a Einstein, a Mozart, Beethoven, Dr. Turi, YOU or even a Mohamed Ali.  You own a UCI * Unique Celestial Identity and your fate is written in the stars and you are slowly discovering the cosmic code secrets with me… Unless you become cosmic conscious, in no way will you be able to make sense to your life or own the golden keys to what it means to be human and you will always be a robot of your stars… So what will be the fate of Kate's baby? how will the child relate to his parents and the Royal family?
"It does look like the balance may be tipped slightly in the favor of a girl," said COSMIC UNCONSCIOUS Fiona Mathews, director of the program in biosciences and animal behavior at the University of Exeter in the United Kingdom."
Do you want to read more? Do you want real facts or another ridiculous scientific speculation?  Well my VIP's will read it all for sure and you can too once you become a Cosmic Coder. The rest of these articles will be ready for your eyes soon and will be posted on the " Cosmic Coders Only" group!
 AM I A BORN KILLER DR. TURI?
"Someone had said something to the effect of 'Oh you're insane. You're crazy. You're messed up in the head,'" Jack Carter told CNN affiliate KVUE in Austin. "To which he replied 'Oh yeah, I'm real messed up in the head. I'm going to go shoot up a school full of kids and eat their still-beating hearts.'" He said his son followed the claim with "LOL" and "J/K" — indicating that the comment wasn't serious. 
Facebook threat! Should  the teen stay in jail? I teach my students that there is ALWAYS truth in any and all form of jokes… Meantime is this kid a danger to society because of his remarks? Using the science of Astropsychology I will shed some light on his psyche hoping for our current incomplete educational system to learn something they will never be taught in their "accredited" colleges and universities…  Thanks to the Internet, this type of public education is universally available but school curricula, funding, teaching, employment, and other policies are set through locally elected cosmic unconscious school boards elites with jurisdiction over school districts with many directives from state legislatures.  One of this "directives" is  to classify my 63 years of independent researches on the working of the human psyche as ridiculous  "pseudo-science" only with absolutely no value what so ever.
And how wrong they all are but ……..
Do you want to read more? Well my VIP's will for sure and you can too once you become a Cosmic Coder. The rest of these articles will be ready for your eyes soon and will be posted on the " Cosmic Coders Only" group!
Check your sign from the top of my website www.drturi.com and remember…
"God created the stars and the heaven for more than the sake of beauty; He gave them to us for interpretation so that we may live a more productive life.  Man is superior to the stars if he lives in the power of superior wisdom. Such a person being the master over heaven and earth, by means of his will, is a magus, and magic is not sorcery but supreme wisdom.
~ Paracelsus
 "For evil to flourish, all that is needed is for good people to do nothing."
Remember God"s words "I will speak to you but you won"t hear me, I will present myself to you but you won"t see me." Let me help you raise your Cosmic Consciousness and teach you how to heed God" signs. 
BE WARNED! – JULY SOS TO THE WORLD! – BE PREPARED!
SIGN MY PETITION HELP ME FREE YOUR HIJACKED SPIRIT!
"If you are not happy its because you do not live your destiny"
WHAT DOES THE WORLD SAY ABOUT DR, TURI?
 I WANT TO WARMLY THANKS THE WISE SOULS WHO TOOK THE TIME TO CLICK  ON THIS LINK FOR THEIR SUPPORT!
Make a commitment to be happy and do not feed evil
Make a commitment to create anything big or small everyday
Make a commitment to share it with others
Those simple rules will assure you good karma, spiritual regeneration and a good use of the Supra-conscious creative forces because the future is nothing else than the reincarnation of the thoughts…
Blessings
Dr Turi