May 4, 2019
" God cosmic secrets liberating humanity from the reptilius religious universal psychical infestation!" Dr. Turi
Supernatural Substation on UPRN talk radio 9-11 PM CT June 7th 2019 SHOW RESCHEDULED SORRY!
Memo from March 28th, 2019 Special George Noory Dr. Turi Predictions on Coast To Coast am
JOIN MY YOU-TUBE CHANNEL – DONATE FOR MY COSMIC MISSION
Posted by Dr. Turi on April 2, 2019 at 6:14pm in Cosmic Coders Only
April 27th (48 hours centering the dates)
Entrails Upset Spit Above
Red Fire Wind Water To Dance
Stars Command Shock Science
Calm Deception To Strike
KEYWORDS
Japan / Asia / France / Cosmic News / NASA /Space News / Nukes / Weird news / Weird behavior / Freak / Space / Rocket / Surprises / Unexpected / Explosions / Shocking / Stunning / Baffling / Incredible / Lightning / Electricity / Unusual / Humanitarianism / Children / Unrest / Discovery / Invention / Science / Earthquakes (always at or above 6.0) / Volcanoes / Tornadoes / Cyclones, Airports / Aeronautics / Technology / Electricity /Television / UFO's / Astrology / Cosmic phenomenons.
WHO CAN NOW DENY THE UNDENIABLE?
Dr. Turi: A major explosion in Chicago last hour. Your SOS was accurate again ! Peter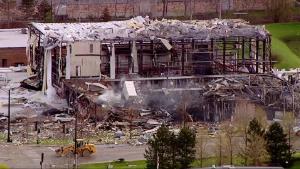 'Catastrophic explosion' kills 1 and leaves 2 missing at Illinois plant Explosion?
Watch truck explode in a drive-thru line Explosion?

Sharing email:
Hi Dr Turi,You probably noticed three topics dominating social media newsfeeds over recent weeks: the photograph of the massive black hole captured by a network of radio telescopes, the burning of Notre Dame, a Paris landmark that you have probably visited and marvelled at; and then the arrest of Julian Assange as he was dragged from the Ecuadorian Embassy in London and sentenced to 50 weeks in maximum security prison, pending extradition.
It feels that all these events are about bringing the unseen to the surface. What are the truths lurking behind the shadows, of not only our governments and authorities, but also personally that reside within our own minds and hearts? What fears and doubts do we need to confront so that we can now get past them? This is the inner work that must now be done so that we can see the possibilities in the limitless realm of love, of unity, of cosmic consciousness.
We were reminded at Easter of Jesus being persecuted for his upturning of tables, exposing the truth; as Julian Assange was languishing in maximum security prison for doing the same thing. The beauty and history of an iconic cathedral burnt and whilst there was an outpouring of sadness about the loss of this landmark, it also shone the spotlight on the dark secrets the Church has hidden; and the billion dollars raised so quickly for restoration angered so many who saw it as obscenely misguided to spend money that could be used for so much more.
DT– Check the truth about Notre Dame fire!
Then there was the black hole photograph, making the previously unseen massive star-devouring black hole a household hit – the glowing image displaying the centre of a galaxy 50 million light years away.
If we can now see a black hole 50 million light years away, it is truly time to look within for the unseen places where we have the barriers to being seen and loved for who we truly are.
Love, light and blessings always
Mick & Kathryn
I can not wait to join this conference and speak about God cosmic Divinity, the Human UCI and the good and bad extraterrestrials... But in the rest of the email I read something that made me feel really good or something I have spoken about for years and shared to the world. I decided to share it with you all because Dr. Sarfarazi own part of this mysterious puzzle as far as the "Reptilius" are concerned.
This is a small sample of Dr Sarfarazi's article another great speaker invited to this great, upcoming conference in Australia!
"This is why it is a fact that the existence of negative aliens who subscribe to disorder and chaos without having any access to this open system of energy any longer, would certainly eventually result in the annihilation of the Nebadon Universe, if appropriate measures are not taken to alleviate the problem."
I am so glad this smart, spiritual man can relate to my own perception of the universe (God cosmic Divinity) and the two very specific groups of ET's inhabiting the cosmos described below. But negative aliens could never be without their counterpart the positive ones, much like God could never be without the devil or male, female, day, night, positive negative effect or the yin and Ian!
The Reptilius are the evil ones, they feed on your fear, negativity, chaos, and endorse all that is dark (they reside in Dark Matter) and evil!
The Draconis are the "Gardeners of this world" they stimulate humans to do good, to create, the love, to respect, to protect and induce love and light in each one of us. They reside in the Sun! They are the positive essence of the "light workers" I gave tons of references to both in this radio show I strongly recommend everyone of you to listen and share. I will discuss more on those entities in my upcoming radio show. Supernatural Substation on UPRN talk radio 9-11 PM CT June 7th 2019.
The World's Cosmic Consciousness Is Changing!
More on Dr Sarfarazi's article – However, the Universe is NOT a closed System. It has access to an open source of energy (God's consciousness energy).
Syntropy
The Universe is not an isolated system.
It is connected to a system of multiuniverse via the advent of black-white holes. Black holes are not the end result that just devour matter and energy.
There exists connection to another universe via infinitesimal white holes, in which the gathered stale energy by the black holes are revitalized by the white holes in the form of antimatter. In fact, the state of entropy in our Universe is counterbalanced by what may be termed as 'syntropy,' provided via the SOURCE's open loop of energy.
The Entropy-Syntropy scenario represents another example for the Dualism Principle of Creation .They are symbiotic with one another and must exist together. Neither one can exist by itself.
They are also of competing nature in which the advent of tendency to one diminishes the propensity of occurrence of the other. Negative karma accentuates entropy. While positive karma contributes to syntropy.
If an open source of energy did not exist to supply the Universe with added energy needed, entropy eventually would lead to destruction of the Universe.
On the other hand, having access to an open source of energy would ensure that the net effect of syntropy (positive karma) and entropy (negative karma) amounts to positive energy, maintaining the overall integrity and longevity of the Cosmos (and the Universe within it), leading to overall ORDER
This is why it is a fact that the existence of negative aliens who subscribe to disorder and chaos without having any access to this open system of energy any longer, would certainly eventually result in the annihilation of the Nebadon Universe, if appropriate measures are not taken to alleviate the problem.
In this respect, these negative aliens who are enthralled and haunted by self-absorption and service to self only with total apathy for all other sentient beings and the creational constructs of this Universe, must be cleared, and cleansed from the viral infection that they have introduced and its consequences.
Invitation to join us on amazing UFO Cruise in October 2019
I plotted the "unusual/shocking" Uranic winds of those future days and with such electrifying "New Age" group of people brought together under such futuristic cosmic winds inside and above the ship, I can only assure you an exceptional experience you will never forget!
Act today, doing so mean you will get the price break of $200 until October 9th in my personal cabin where I will take good care of your body, mind and soul!
www.ufocruise.com
760-230-5624
adele@legendaryworld.com

While I am offering a very large discount on various services on that cruise, I added the option to chose between a 3 months FREE VIP subscription or my 2019 Nostradamus Personal and Universal Predictions to the next few people who will join me.
This deal apply to those who already signed up under my name, so please email
Teraniapromodir@gmail.com
right away with the special code
"TURISTAR7."
Once I acknowledged, you will receive your gift. Then IMPORTANT! print the email response with "TURISTAR7." and present it to me on the ship so I can take good care of you privately! Pay attention to all the details provided below as your dated email will also be used for you to gain more discount.
I truly want to prove and share Draco's truly remarkable healing powers and his magnificent channeling will astound you when facing me and my astro-tarot table. The teachings of the specific universal laws that apply to you personally including the predictions MUST be recorded! So be prepared before our meeting, charge your cellphone!
We will talk about natural health and other diseases that are coming from an emotional, painful "blockage" messing up the human atomic structure and open the door to many infectious organism. Cancer is primarily induced either genetically or through serious and continuous depressions. God spared my life so I can now help you to avoid contracting any diseases…
Reaching and making a good use of your own Super-conscious in time and space is extremely difficult, yet if you trust my expertise and my cosmic wisdom, the formidable results upon your future, your body, mind and soul will be remarkable.
If you suffer serious ailments, feel depressed or lost faith in your and the future, after the hypnotic light trance regression, you will be totally "cleansed" psychically and your etheric fluid will be perfectly re-aligned! You will then be ready for the healing physical part. I will bring my tools, and I will take care of you in the privacy of my cabin.
I wish I could truly emphasize or remotely explain the benefit and the power of Draco working through me but again, its me to know and you to find out! Note a full body healing cleansing price will be assigned depending on your needs and time spent working with you! See more info on how to proceed to reserve your spot below.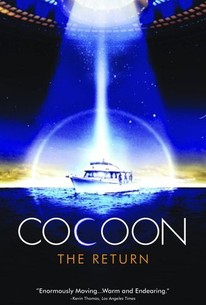 I am not sure if you recall the movie "Cocoon" but in all creative minds, stimulated by the benevolent Draconis, there is always a bit of truth, even if you can not realize or accept it just yet! I am a "Soul Doctor"a natural healer, the tips to hold on to youth happiness, creativity and vitality can not be shared publicly, only in the privacy of my magical world!
Remember my top Live Skype service cost $700 and you can have and enjoy Draco's power and I for as long as needed in my cabin for only $200. The price will double as of October 9th and for the remaining of the cruise, thus I can only and strongly recommend you to book early and reserve your spot by emailing teraniapromodir@gmail.com to confirm and pay for your spot for the special full body healing cleansing.
I may get very busy on the ship, thus only those who have reservation and paid for it will be taken care of first!
Once again, take the time to assimilate my cosmic work, read the current news in Special George Noory Dr. Turi Predictions on Coast To Coast am and from there, dig deeper into your own life and realize how the stars (or the reptilius) touched your personal life!
In our case, being cosmic conscious, nothing escape our "Eagle Eye" and all we can do is keep servicing you with supreme cosmic wisdom. Check my upcoming radio shows, mark your calendar or listen to older ones!
WHY ARE THINGS FEELING SO INTENSE? HOW DO WE RAISE COSMIC CONSCIOUSNESS?
Join me in Australia check out the website! 2020 tickets available now!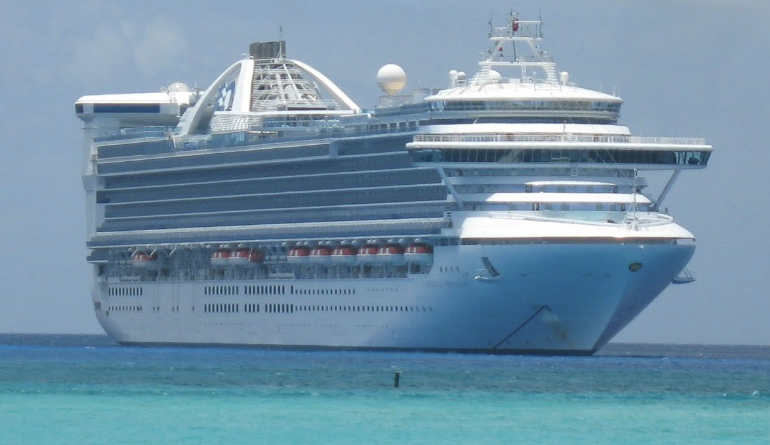 Join us at ANTIAGINGGETAWAYCRUISE.COM from March 14th- 21st 2020 where I will offer my own cosmic wisdom and unique tips to stay younger, correct (or improve) vision using Nostradamus's natural mean and specific health/youth tips! I will elaborate in time about what I will offer on the ship and you should start by visiting their website and plan to join us in 2020.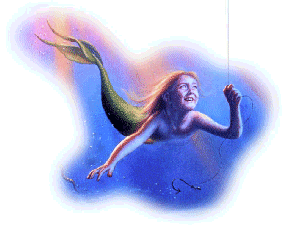 If you are one of those rare spiritual human beings in the ocean of life looking for my uplifting spiritual hook, and interested in learning more about the Cosmic Code, God's cosmic divinity, Astroforensics, or Astropsychology, just ring the bell! We will open the door of a new world above for you to join our VIP's in our Cyber Cosmic Code University! All the answers to what it means to be human and so much more is awaiting you!
Question? Help? – 602 – 265 – 7667