4/17/2017
"If every 8 year old in the world is taught Astropsychology and meditation, we will eliminate violence and ignorance from the world, within one generation." Watch the future! Dalai Lama & Dr. Turi
Korean Demilitarized Zone
Dear readers;
Take this article as another FREE Sunday "cosmic code gift" from the Turi's and may our cosmic wisdom be shared and used accordingly (with good intentions) by souls living on planet earth!
I teach our students that; "life is a constant process of the same changes in time and space, all imposed by the cosmic code."
Looking at the chart of the DMZ above, created by an agreement between North Korea, China and the United Nations in 1953. Meantime, unevolved, cosmic unconscious human beings could never comprehend, nor make sense of "the signs" hidden in the chart above! And the fact of the matter is; 99.99% of humans are depraved of this cosmic wisdom!
The religious, scientific, educational. entertainment and sport indoctrinating matrixes are to blame for such human "rational" mental conditioning. And while we are doing what we can to "wake you up" the system has joined the reptilius mad dance to mute me. This include Wikipedia, Google, Facebook, LinkedIn etc.
But the forces of evil are overwhelming and to various levels, a very large portion of the human race is "infected." The endless chain of crazy news cursing humanity will only get much worse as time passes, especially when true cosmic wisdom is ridiculed and kept underground!
The reptilius infestation is real and humanity is unconscious of this cosmic phenomenon which unevolved souls can only ridicule.
A man who allegedly killed an elderly father after he had enjoyed an Easter meal…
Your children are conditioned by a blind system, run by a greedy, infested powerful traditionally "educated" idiots in power, which in time, will implode via nukes exchanges. With such devastating visions, there is no wonder why the majority of people would seek refuge in all man made deceptive religions, sports, become pot heads or commit suicide.
While you and your kids should learn the truth, your attention, donations, time and thoughts are "reptilius" dominated! All I can do is do what all Prophets of the past did… Warn you knowing only a fraction of my readers will accept and realize the dangerous, dramatic situation we are all in. Especially with dangerous countries entirely under reptilius domination, i.e. North Korea, Iran, Syria etc.
Fear, propaganda, insecurity, drama, horror, abuse, murder is a daily routine, in the mind of millions of cursed human beings that do not realize "the future is nothing else than the reincarnation of the thought."
Little do they know; all "prophets" created by man religious folly serve only a political, abusive controlling purpose. Humanity fell under the control of so many indoctrinating, deplorable matrixes and the results for such a universal ignorance, particularly "God's cosmic divinity" can only serve the reptilius' agenda.
"God created the stars and the heaven for more than the sake of beauty; He gave them to us for interpretation so that we may live a safer more productive life. Man is superior to the stars if he lives in the power of superior wisdom. Such a person being the master over heaven and earth, by means of his will, is a magus, and magic is not sorcery but supreme wisdom. Paracelsus
The reptilius created all religions and infected humans beings to fear and serve hundreds of false gods and prophets! They codified the rules you must oblige by without questioning anything!
"Because they are seeing, they see not; and hearing, they hear not; neither do they understand the voice of heaven." – Matthew 13.13
God is indeed very real and Terania and I believe in God and his cosmic design because we can see him in action thought the cosmos… This is not the case for billions of others cosmic unconscious loving and caring human beings…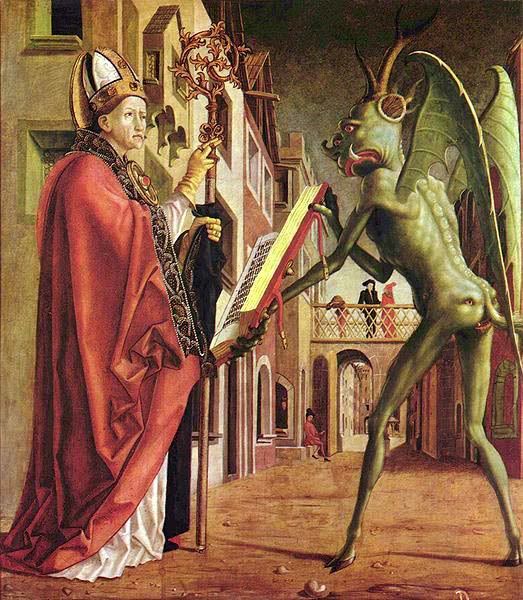 When presidents and those in charge of your destiny are cosmic unconscious and know nothing of their karmic UCI's and fate, only troubles can result. And I do not see myself teaching Donald Trump or Kim Jong-un about the reality of ET's and how those entities use the stars to control human beings' fate, emotions and actions!
The "Pisces watery, poisoning dragon" is on its way out and again, only unevolved, religious poisoned or hard core atheist human beings will not be able to relate to the visions I published back in February 2013.
The new 2017 Dragon will take over next May and those cosmic winds are already speaking the visions I refuse to publish openly. While the public has expectations, the SOS to the world deadly windows own the perfect timing and with it, your salvation.

Click image above to purchase the 2017 Dragon Forecast Now Available for Download!!
The current circumstances, "Donald Trump President?" and NK nukes talk will shock many on April 20th and I can only offer the skeptical reader with another quatrain and obvious keyword that will reflect the news then. Nature will also confirm my visions with an earthquake above 6.0, pay attention and share!
And I can only hope my cosmic work will reflect on your decision to heed my warning and help warn the world about its impending fate, if humanity loses the current raging war against the reptilius in the stars above!
April //- 20 – // (48 hours centering the dates)
Entrails Upset Spit Above
Red Fire Wind Water To Dance
Stars Command Shock Science
Calm Deception To Strike
KEYWORDS
Japan / Asia / Cosmic News / NASA / Space News / Nukes / Weird news / Freak / Space / Rocket / Surprises / Explosions / Shocking / Stunning / Baffling / Incredible / Lightning / Unusual / Humanitarianism / Children / Unrest / Discovery / Science / Earthquakes (always above 6.0)/ Volcanoes / Tornadoes / Airports / Aeronautics / Technology / Electricity /Television / UFO's /Cosmic phenomenons.
BE SAFE! Come back then to read the compiled results of my visions!
Update: 4/19/17 – 6.0 magnitude earthquake near Levuka, Eastern, Fiji – Earthquake?
Former NFL star Aaron Hernandez hangs himself in prison – Shocking?
Russia vetoes UN statement on North Korea's missile tests – Nukes?
Egypt unearths 8 mummies in 3,500-year-old tombs – Discovery / Science
Once again, I understand why the majority of "young souls" are afraid and would rather ignore my warnings, but the "ostrich attitude" does not help anyone. Particularly when I am trying to make you look above and learn about the real God and its cosmic power stolen from you.
I understand the human will (or the cosmic part of God in you) is stronger than Satan / evil, the fallen angels etc. (or the reptilius.) The fact to open up to us,accept the possibility and stop feeding those nefarious entities with fears, insecurity, death and drama is your ONLY way out of their control.
Galactic Federation Grand Cosmic Order
Remember, the reptilius NEED your fear, your insecurity, your denial and your ridicule because they can not exist through "Dark Matter" without chaos. Some people wonder about the "anti Christ" but Jesus was simply another man, or son of God as much as you or your kids (son/daughter), or as Allah is accepted and recognized as the "real Prophet" by the Muslims.
But in all, all "prophets" were created by man's reptilius religious folly to serve a multitude of infected religious / political organizations (over 875 religions and counting) leading billions of unconscious human beings away from the real COSMIC GOD who speak its divinity through the signs (read yours on top of my page) and the cosmos!
Time is running out and you need to fight the reptilius' universal psychical poisoning! Your support is important towards saving the planet from their control.
Join the cosmic code. Our cosmic teachings are important but you MUST first raise your own cosmic vibrations at your own pace by becoming a VIP or mastering the cosmic code secrets by taking the Nostradamus divine astrology home course.
And if you can not afford either, you can seek protection against those entities with one of our talismans! Educate yourself about "The Magical Power of Talismans! "
You came in this world with an inescapable karma that MUST be repaid during this reincarnation. The experiences, pain and suffering makes you more vulnerable to a reptilius infestation where depression, confusion, panic attacks even suicide becomes your load!
While $1500 may be a lot of money for a tailored talisman, think about if you get sick, depressed, live a horrible, lonely life, then this is a small price to pay! The medical bills and dangerous medications won't help you either but will help the reptilius!
SPECIAL 24 HOUR DEAL ON A PROTECTIVE TALISMAN
I can still make a less expensive talisman, yet the power will be there. If you are "repellent" or lack Venus/copper or Leo (love/gold) in your chart, you will end up alone because you need to increase the weak seat of attraction between human beings. Like a artist painter, you must know how to add or reduce colors in your master piece, you or (your UCI.)
But please remember, I am not a jewelry maker, you are not investing in the physical world, but the Divine! If you are looking for something cosmetic and really nice and without special power who has no relationship to your astrological chart, pass this deal, you are not spiritually advanced to relate or benefit from from my cosmic work!
A talisman can not and will not make you win the lottery or bring you immediate satisfaction! A talisman is designed to "ATTRACT" all the above if you are positive and use the cosmic code at your advantage!
This is a sample ordered by one of our clients, with his initial, signs, dragon and a Draconis protective ship in the center. The talisman will be round or square as seen above. The copper and the added gold powder serve as a love/health/protection universal talisman and will protect you from any and form of psychical attack and reptilius invasion. You can wear it on you, carry it in your bag or your pocket, sleep with it under your pillow but NEVER let anyone touch it or lend it! You can order yours for only $200 during this 24 hr deal.
You won't have to wait months for your talisman, only a week or two as this is a first come, first serve option. However, we're expecting quite a lot of orders, thus first call Terania at 602- 265-7667 or email her at teraniapromodir@gmail.com
Back view
HURRY! THE SPECIAL WILL LAST ONLY 24 HOURS…
Join us in San Diego
New Earth Expo SAN DIEGO MAY 7TH 2017 EXPERIENCE
San Diego, California
Mission Valley Resort Hotel
875 Hotel Circle South
(831) 239-6735 Dean Price
Dean@NewEarthExpo.net
"Nostradamus' 16th century holistic healing"
"Healing the body, mind and soul"
All diseases are from a spiritual or a physical blockage due to a lack of regeneration.
This workshop will teach you how to use Nostradamus natural means of healing parts of your body and channel the supra-conscious power, to influence your future positively.
The session involves pressure points designed to improve the immune system, update the inner physical calibration, build magnetism and increase the seat of attraction between humans.
Don't miss the chance to learn about Dr. Turi's Universal blood transfusion, while enjoying both spiritual and physical cleansing.
Dr. Turi professes that; our infantile science does not possess the keys of what it means to be human and using the Seer's rare methodology, rigidity, chronic headaches, back problems, vision and low energy can be restored naturally to health.
Dr. Turi is a cancer survivor and will teach you the Seer's healing secrets that saved his life!
This simple and safe procedure should benefit everyone attending the lecture or booth session. A short crystal cleansing is mandatory to all participants before entering the booth. Please Bring a large towel or a blanket for the foot healing session.
If you have any questions, you may e-mail Terania for more information at: teraniapromodir@gmail.com or call her at 602-265-7667.
Blessings,
Dr. Turi