May 21st, 2013

 "For those who know me and the Cosmic Code jurisdictions, no explanation is necessary;  For those who do not, none will ever suffice… If every 8 year old in the world is taught Astropsychology and meditation, we will eliminate ignorance and violence from the world within one generation."  Watch the future!
Dear Readers:
Memo! from an old newsletter published May 12, 2013 –  "The current  Scorpius Draconis is drastically steering the deadly Plutonic forces in all human beings, including children and yet, my work is perceive as "pseudo-science" only!   This Dragon is with us all the way to February 2014 and the dramatic news ahead of you involving children  and adults alike won't be pretty!  24 dead including 9 kids! – Expect much more and worse dramatic news soon…
Updated May 24, 2013 – Two adopted Utah brothers, 4 and 10, found dead; oldest brother, 15, arrested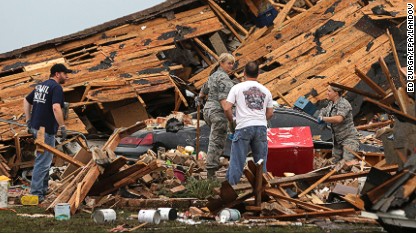 "Washington (CNN) –  Describing the tornado that swept across Oklahoma plains as "one of the most destructive storms in history," President Barack Obama said Tuesday the state "needs to get everything it needs right away" to recover from the devastating twister.." 
Tornado was EF5 | Enough warning?
AND ALL WAS FULLY PREDICTED IN MY 2013 MOON POWER BOOK!  OVER A YEAR AGO! More storms coming | Tracker
Scorpius Draconis at work! 
Man kills himself at Notre Dame Cathedral
Top U.S. Marine faces extraordinary allegation
Teen charged after sex with girl, 14  

Please make a note of my next MAY 22/23/24  and May 28/29/30 2013  "SOS TO THE WORLD" predictions and pass them on to the world.
Updated – May 23/2013 –  Region:  SOUTH OF THE FIJI ISLANDS –  Magnitude:  7.4
Updated – May 23/2013 –  Region:  TONGA –  Magnitude:  6.6
Science can only offer warnings when it is much too late  while those warnings were printed/offered in my 2013 Moon Power book last year. Once more, science has no real clues and by the time you are warned, its too LATE! 16 minutes from warning to touch down    Be smart, Get your copy you still have a few more months ahead of you and you must be warned and plan in accordance to the cosmic code rules (God's cosmic will) and learn about the signs.
Thousands of God fearing souls all prayed God for safety in their churches all over the world,  but today, they are ALL DEAD!  None of those man made books you trust, read and oblige by speaks of the Glory of God or translate his celestial will, did you realize this yet? Those archaic deceptive  teachings have nothing to do with God himself or offer humanity only religious discordances and endless wars.  Do not become the next victim, use the stars as God intended you to do when he created them! Read the truth about the Secrets of the Dead Sea Scrolls! 
"God created the stars and the heavens to be used as sign so you may lead a safer more productive life! Because they are seeing, they see not; and hearing, they hear not; neither do they under*stand" the voice of heaven.
– Matthew 13:13
Go UNDER your Stars, and realize how you STAND with God and the Cosmic Code! Become cosmic conscious! 
BECOME A VIP, become a cosmic coder to learn all about the celestial face of a God you know nothing about! A God you were lied about for centuries because a new conception of God and the Divine is taking place in the world right now and if you pay attention to my work you will realize how the Creator truly speaks to his children via the stars and signs.
"I will talk to you, you won't hear me! I will present myself to you, you wont see me!"
God
Raise your spirit to God and ask and you shall receive… Remove your hijacked spirit from the power of deceptive Neptune, do not trust nor listen to the Neptunians, for "God' experts" are the least to know about God himself! Do not be afraid of your creator, do not feed evil, fears belong to the evil of cosmic ignorance! Be ready "Become a Light Fighter", own your salvation, free your spirit and rise to God universal splendour, I am here to guide you into the light!
Listen to my latest radio show and predictions
French People and Artists are Weird
Sharing email:
"Dr. Turi you said Oklahoma would have tornadoes? What a shocker!   lol…..they have them every year….lol lol lol." What about the Obama impeachment – will Benghazi, IRS, AP scandel do it?
DT No you got it wrong Doug I only give EXACT timing for natural disasters and the Scorpius draconis brings incredible ABNORMAL intensity…"one of the most destructive storms in history,"
May be you should read  2013 Moon Power for  all the details, assuming is not the right way to deal with my work, smart investigation is! Meantime wait for the next dates and learn not to assume because I will be there to put it right in your face when it all happen…
About Obama read "FBI/CIA – Obama's Impeachment"
The future has and will always be my utmost faithful witness….
Blessings
Dr. Turi