8/5/2017
"Where Cosmic Consciousness is lacking; science, conspiracy and religious deceptive imagination have the wrong answers. There are no accidents, nor circumstances, only cosmic consequences the five logical human senses cannot yet perceive."Dr. Turi
Dear readers;
Following "The day the sun disappears is coming! August 21 PREDICTIONS" this article is another warning to those who are able and willing to heed the signs imparted by God's cosmic design. If you missed this cosmic code newsletter, I strongly suggest you to read it first and most of all; SHARE it widely.
You do not know it yet, but your gesture may save lives and help you avoid bad karma! As it is now, in 2017 anything related to astrology, the spirit, the cosmic code jurisdictions or metaphysics is ridiculed and sought by a much younger, unconscious, indoctrinated generation, as only a wasteful pseudoscience.
"The World's Newest Major Religion: No Religion" but ATHEISM… This reflect my well documented, dated and published vision no one can dispute, thanks to the Internet! Faith – 11/2015-02/2017 the beginning of the End of All Religions.
Indeed the mass of unconscious "millennials" are a prime target for the reptilius looking for underdeveloped "young souls" to invade! Radical Extremist Virginal Atheism the world new deadly mental plague! Part Two.
People sign important contracts, get married or travel only when this physical plane and its rational conditions dictate the time and place to do so. They take their holidays or plan for a cruise, purchase and book a flight without checking their personal cosmic biorhythms.
Those people are all cosmic unconscious and end up devastated, stuck in airports, lose their baggage, suffer terrible and costly experiences or lose their lives! All because they were indoctrinated to ridicule the divine, became atheists or fear God and will only read the bible…These are all slaves of the reptilius religious and/or scientific matrixes universal brainwashing!
The same people may decide to relocate for what ever reason, yet never invest and investigate their Astro-Carto Graphy!
In 2017, humans are over educated, extremely rational and suffer a total lack of cosmic awareness… This a very dangerous and costly disaster. In fact, 99.9% of human beings are playing "Russian roulette" everyday and totally unconscious of this fact!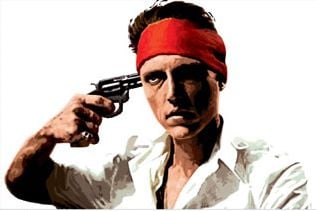 IT IS NOT IF BUT WHEN THE REPTILIUS WILL GET ME WITHOUT COSMIC AWARENESS!
While Terania and I are offering real pearls of cosmic wisdom through our monthly daily guidance and various forecasts taken from the Cosmic Code website, offering free public samples of the veracity of our precious predictive work can only serve those who are curious and smart enough to make a good use of it!
July 2017 personal and world horoscope by Dr. Turi
August 21, 2017 Solar Eclipse Predictions
This world and its human cargo is on a very dangerous course where science and atheism is slowly replacing all established (wasteful) religions. One has to be really gullible to believe, follow, support and endorse ANY man made religion. But the human karmic UCI command the drive, the assimilation, the support, commitment and respect of any book and its codified thoughts.
This is how the reptilius have geographically set it up and where ever you will be born at, a religion will infest you at birth! Then, the fanatic idiots will fight to the death to eradicate all other beliefs!
All are accepted as the ultimate answer by a mass of cosmic unconscious human beings from all walks of life, to try and avoid "hell," so they think they will enjoy "paradise" for ever after! Indeed the human conservation instinct, overrides the curiosity to investigate God as the spirit really is… A universal, omnipresent solar / lunar cosmic forced influencing all that we call life.
Yet the "educated idiots'" perception of the Divine is deplorable to say the least and their ignorance will always show with sarcasm… Taken from How will animals react to the solar eclipse?
"However, the scientists would likely prefer you keep your observations to animals of the fluffy and scaled variety; photos of your bizarre co-worker's behavior during the eclipse may be a better fit for Facebook or Instagram."
I can only suggest them, if capable to try to assimilate what the human UCI is all about and upgrade their cosmic consciousness instead of hiding their ignorance through sarcasm…
The old archaic God (and 875 other created religions along with more being made everyday) are slowly being extinguished by humankind and being replaced by an even more "atheist" STUPIDITY!
Millions of people are reading and awaiting my visions for "August 21 PREDICTIONS"
Yet when it is all said and done, like I did it countless time before, there will be no support and no drive towards helping humanity assimilating God's cosmic divinity for what it is.
The deplorable dunces can not wait to see the results of my visions and make the core of the infected lost souls who slave for the reptilius through their religious fears and hard core atheism. The monopolizing corporate news media ie. Google/Facebook/LinkedIn/Wikipedia have all rejected / fired me, yet not many people understand how my cosmic wisdom alters the status quo.
Those who used to support me became silent while those who had me as a guest on their radio/tv shows have joined the forces of evil, while influencing their choice to negate the truth I represent and my cosmic work! Cosmic Consciousness and all unconscious famous UFO's "Talking Heads"
But I am still here because the cosmic force is real and my connection with UFO's is very solid, My cosmic work and visions is undeniable… Especially after August 21st 2017!
"God created the stars and the heaven for more than the sake of beauty; He gave them to us for interpretation so that we may live a safer more productive life. Man is superior to the stars if he lives in the power of superior wisdom. Such a person being the master over heaven and earth, by means of his will, is a magus, and magic is not sorcery but supreme wisdom. Paracelsus
Humanity has lost its spiritual connection with our local solar system. Not many people know how to heed the signs and an infected corporate system is stopping my message from reaching you. Humanity has allowed itself to be jailed into unconsciousness, to rationalism, to fear and "traditionally educated" scientific stupidity…
But Terania and I keep trying to show you logically, rationally and intelligently what God is all about, outside of archaic, deceptive religious teachings!
Prophecy & the Cosmic Code with Dr. Louis Turi – Feedback
The purpose is in the stars!
With all the cosmic code has been throwing at us recently, I keep reinventing myself taking on all challenges we are facing "Never give up in life"
And while I do not have as much time as I used to do to write, we will continue to write and offer the truth as to what God is really about. Show your support become a VIP to make a good use of our many forecasts!
Also read more about talismans, for without mine I could have never survived cancer and the incredible challenges we are dealing with today! The Magical Power of Talismans!
Lastly I am asking my faithful readers to SHARE this article and the visions/warnings I have for August 21st, 2017
Memo
Scepter taken from "Cosmic consciousness and all unconscious famous UFO's talking heads"
Be ready for one of the most shocking man made and/or natural disasters to curse humanity!
August 20th 2017! (48 hours centering the dates)
Sun High Burning Sky Month
White Moon Speak Glory
Man Lost Challenge God In Vain
Wasted Souls Drown Fire Fear Real
August 7th
Entrails Upset Spit Above
Red Fire Wind Water To Dance
Stars Command Shock Science
Calm Deception To Strike
KEYWORDS (or the type of news to unfold)
Japan / Asia / North – South-North Korea / Cosmic News / NASA / Space News / Nukes / Weird news / Freak / Space / Rocket / Drone / Surprises / Explosions / Shocking / Stunning / Astounding / Baffling /Incredible / Lightning / Unusual / Humanitarianism / Children / Unrest / Discovery / Science / Earthquakes (always above 6.0) – Volcanoes / Tornadoes / Airports / Aeronautics / Technology / Electricity /Television / UFO's /Cosmic phenomenons.
"The future has and will always be my utmost faithful witness" Dr. Turi
COME BACK RIGHT HERE TO READ THE RESULTS OF August 7 to 9 2017 FIRST!
Update – 08/07/17
"SHOCKING" FIRE AND FURY! Shocking?
6.5 magnitude earthquake near Jiangyou, Sichuan, China EARTHQUAKE ABOVE 6.0?
6.3 magnitude earthquake near Dostyq, Almaty Oblysy, Kazakhstan EARTHQUAKE ABOVE 6.0?
Brace yourself: Surprising 10-year-old find in woman's intestines Surprise?
9-year-old applies for job at NASA NASA?
Iranian drone forces US jet to take evasive action Drone?
Tornado hits Salisbury, Md., flips cars, damages buildings Tornado?
CHECK MY OTHER TORNADO / EARTHQUAKES PREDICTIONS
Satellite image of Karymsky volcano on 7 Aug 2017 Volcano?
CHECK MY OTHER VOLCANO / TORNADO / EARTHQUAKES PREDICTIONS
US will pay dearly, warns North Korea Asia?
GM selling a $5,300 electric car in China Technology / Electricity?
'ASTOUNDING' LAWLESSNESS Sessions Astounding?
COMEBACK TO READ THE REST OF MY VISIONS…
"The future has and will always be my utmost faithful witness" Dr. Turi
Update – 08/07/17
6.5 magnitude earthquake near Jiangyou, Sichuan, China Earthquakes (always above 6.0)
6.3 magnitude earthquake near Dostyq, Almaty Oblysy, Kazakhstan Earthquakes (always above 6.0)
08/18/2017
6.4 in Levuka, Eastern, Fiji Earthquakes (always above 6.0)
Multiple deaths in Barcelona terrorist attack after van plows into crowd …
WARN OTHERS, BE READY
Warning… "Reading a Prophet's warning for personal self gratification without sharing WITH OTHERS is against God's Cosmic purposes. This selfish act will bring SERIOUS karma to those stopping humanity psychical evolutionary welfare… Let who ignore my warnings be cursed by the eternal rites of the cosmic code universal ceremonies for a stellar God does not speak nor forgive fools!" Dr. Turi
Blessings to all my readers…
Offering you God's cosmic blessings and helping you reach your wishes…
Terania and Dr. Turi