09/19/2019
Following five Close Encounters of the Fifth Kind Dr. Turi was led by ET's to uncover the secrets of the cosmic core. Commissioned by the Galactic Federation of Grand Cosmic Order to rekindle humanity Cosmic Consciousness, make astonishing predictions and heal earthlings body, mind and soul.
Well Draco did not let me down and as usual quakes at or above 6.0 took place during the current SOS to the world deadly window!
Today: 6.0 magnitude earthquake near Lasem, Central Java, Indonesia
Today: 6.2 magnitude earthquake near Lasem, Central Java, Indonesia
May be you should take me more seriously when I tell you the California BIG one will take place during any of my future SOS to the world deadly windows! Note the dates were offered in two of my latest radio shows!
Support my message please Click here to get your Facebook friends to tune in.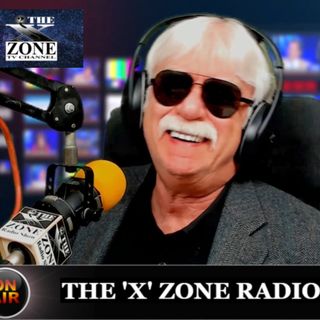 Dear readers;
Since the first Super Human joined and paid to access Patreon on the very same day we opened it, after consulting Draco, Terania and I have decided to start posting our next SOS to the world deadly windows there.
Note also this trusting person may have questions to ask us about ET's, the future, the Apocalypse, over due California earthquake, Yellow Stone volcano, dream interpretation, omens or anything involving general metaphysics etc. Since she made a commitment to us and paid for it, we must fulfill our responsibility.
One person or a million supporters makes no difference to us because Terania and I are dedicated to offer full spiritual regeneration, guidance and predictions and offer answers and advice to ALL our future prospects! Join us today on Patreon if you like and support our cosmic work!
I will keep producing my regular You Tube videos but do not expect anything you heard before! Going down to humanity degenerated, infected mental attitude and feeding you (and the reptilius) with an endless chain of negative, depressive news, understandably does not appeal to everyone.
While mastering the Cosmic Code jurisdictions, God cosmic design or Jesus' initial cosmic Ministry speaking to us via the signs (Astrology) is not for everyone and can only attract those born with a curious advanced UCI or, the super-humans!
Indeed no everyone is either interested or want to know about God wrath upon earth not knowing that; God is the immaculate, eternal source of love and light (Sun, used by the Draconis) and can never be negative or impose death to any of his children… The reptilius do!
Furthermore it seems learning and understanding Nostradamus' 16th century Divine Astrology methodology offered through my quatrains and keywords may also be a bit too much for the million of religious or atheist people making up the norm.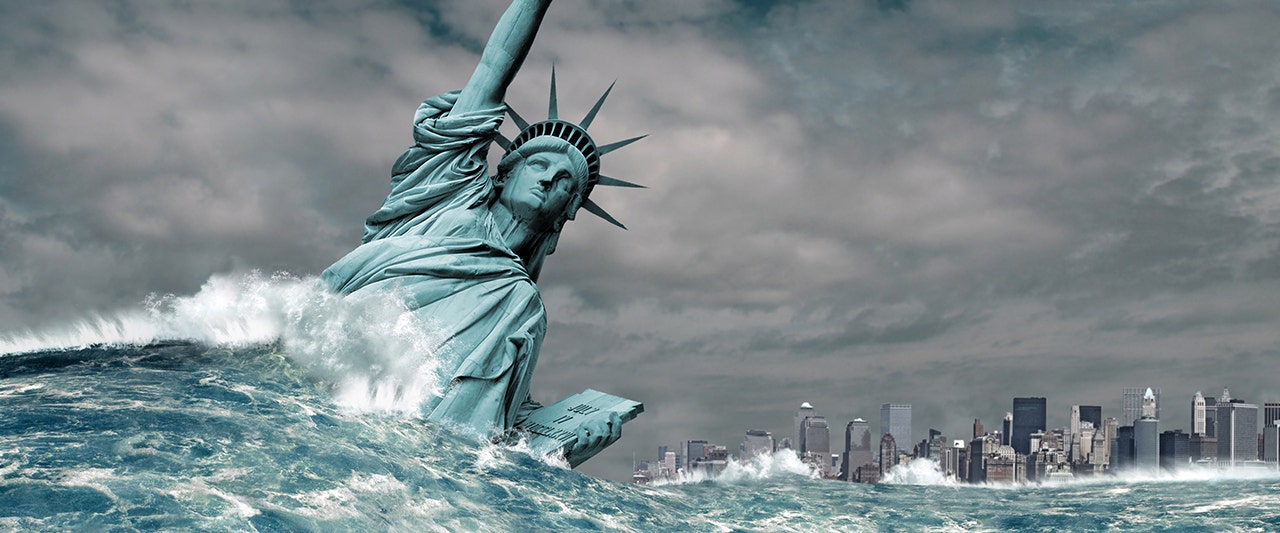 APOCALYPSE WHEN, HOW AND WHY!
Thus, "Are You Prepared For The Upcoming Reptilius Apocalypse?" is my last publicized FULL cosmic code newsletter and as mentioned above, once again all my future SOS to the world deadly windows (and some) will only be available on Patreon for those able and willing to learn and benefit from genuine cosmic teachings and critical warnings!
If you are a VIP of the Cosmic Code private website, there is no need for you to join Patreon because you are already getting the best of the best from us with personal daily guidance and our various horoscopes.
Note also you get all SOS to the world deadly windows at the beginning of the month so you can plan your trips ahead of time, save troubles, tons of money and avoid suffering accidents or worse, suffer an untimely death.
Meantime you may still decide to join if you like our direct interaction with this new group of Truth Seekers and learn more by asking your own questions. Patreon is a 24 hours platform which is attended everyday by Terania and I ready to feed your spirit and answer any of your questions. Remember the goal is to build positivism, hopes, offer cosmic consciousness and work with the benevolent Draconis!
SO WHAT'S NEW?
"Nostradamus Tarot For All Signs"
We are launching " Each sign of the Zodiac "Tarot Card of the Day!"
How does this work? First, a little story! When I do a UFO's or any conference, I usually connect with a lot of curious people checking our booth were we sell my books and my "psychic" services. The first question people always ask is "HOW MUCH for a reading?" my answer is "this should be your last question my friend!"
All the way to 2012 when Draco entered and blessed my life!
Draco the benevolent Draconis working through me!
People are always perplexed, especially when I introduce them to Draco entering my life during a solar eclipse in 2012 and when I ask permission to channel him to read and prove to them how incredible perceptive Draco, the ET I channel truly is! Most of the time they are amazed and wonder how I know so much about their health, career, current situation and hopes etc.
The next thing I know they sit in front of me by my tarot table, in my booth and use their cellphones to record all the universal laws that apply to them directly and personally and listen very carefully to all the predictions I divulge to them! Draco may send any of my client all the way to four years ahead of time and always speak of their past-lives! The channeling session is quite impressive, even to me sometimes.
The rule is simple, as I ask the client not to interfere with the "reading" and refrain from talking until Draco is done. And they do comply because Draco's revealing, healing cosmic energy is extremely powerful!
Then, as there is no time limit in any of my consultations, all I do is confirm the channeling with the Nostradamus' Astro-Tarot and let them talk for as long as they need to answer more of their questions! I wish you could see the happy faces of all the regenerated people I serve in those conferences, its priceless and so are their loving hugs!
The power is real, the cosmic work is real, the predictions are real and my first client in my last UFO's conference I read for, was a 85 years old man I served back in 1995!
He did not have a cellphone, so I used mine, I recorded the session, then recorded it again at home on a 90 mn tape and gave it to him the next day! He also purchased my best seller "Beyond the Secret" and "The Power of the Dragon" books!
We will launch this new regenerative "Nostradamus Tarot For All Signs" series You Tube videos on Sunday September 29th at 7: pm AZ time right on the New Moon. Mini readings will also be offered LIVE ONCE A WEEK (same time, same day) and depending on availability because of my engagements or if the Internet is available on cruise ships.
Again check my blog daily or join the Cosmic code (its free) and the 9000 people for direct delivery of all upcoming bulletins! Lastly, as of today FULL cosmic code newsletters SOS to the world deadly window dates etc. will only be available to those who join Patreon or the Cosmic code
Terania and I will keep our promise and we hope to see you then or in Los Angeles very soon my friend… Blessings to all
Dr. Turi
THE SPIRITUAL AWAKENING SERIES
This exciting new series is designed to showcase gifted Spiritual Masters who can help you enhance your inborn powers, heal your body, mind and soul, enlighten you on what it means to be human and reach a higher level of cosmic consciousness ……….Want to know more?
Join MC Coast to Coast AM Producer Tom Danheiser, and Producer Lori Wagner for an unforgettable evening with UFO's Contactee, Divine Astrologer, Futurist, Cosmic Consciousness Teacher, and Clinical Hypnotherapist Dr. Louis Turi (www.drturi.com).
God Cosmic Divinity and Universal Consciousness
Learn to harness the creative forces of your subconscious and fulfill your destiny.
Learn what your soul's purpose is all about and uncover the values of your past-lives.
Learn what your stars have in store for you personally in 2020.
Learn how to respect specific Universal Laws based upon your Sun sign.
Learn how to use the formidable power of your natal Divinity.
Learn all about God cosmic design and Jesus' immaculate cosmic Ministry.
Learn all about certain groups of extraterrestrials and their particular agenda.
Learn all about the essence of all the planets ET's assembled together in our solar system.
An out of this world event that will stay with you for the rest of your life and completely change your perception of our universe and what it means to be human… Tickets: $40 – Reserve your spot now by emailing danwagentertainment@gmail.com – Tel: 818-841-4037
Date & Time: Wednesday, September 25, 2019……………..7pm-9pm
Where: Unity Burbank Center for Spiritual Awareness – 637 S. Victory Blvd., Burbank, Ca 91502
********This event will fill up fast……. get your tickets now!********
Also warmly thanking my good old friends Alma/Atma (Guthrie) and William RoehlingDirector: San Diego "LEGIONS OF LIGHT" for having me as a keynote speaker on November 3rd 2019 for the San Diego UFO SOCIETY. Draco gave me the date for that special day because we are also planning to do an "Evening UFO's Sky-watch" and I want to make sure all the people invited will experience the incredible and his mind boggling psychic power working through me. I will keep you posted and offer you more information to join us when the planning is finalized.
With such a line up of phenomenal speakers expect only the best! Remember it is only if you socialize that your wishes will come true… No social interaction can sometimes lead to a lonely, boring life! if you trust my cosmic wisdom, join us because this event WILL BE LOADED with very interesting surprises that will change many people's lives!
While the management is offering the great option to save you more money pairing with a male or female roommate, they are also making sure you'll be matched with the right person.
There are people awaiting to know you right now and god knows where this new relationship will take you! To register for roommate matching, just fill out the form here.
Once again make sure to mention my name Dr. Turi to Adele and contact Teraniapromodir@gmail.com right away!
Thank you all… DT
WHY ARE THINGS FEELING SO INTENSE? HOW DO WE RAISE COSMIC CONSCIOUSNESS?
"Cosmic consciousness is the awareness of a cosmic God speaking his divinity through the signs and use it wisely to serve, warn and guide humanity. " Dr. Turi.
Join us at ANTIAGINGGETAWAYCRUISE.COM from March 14th- 21st 2020 where I will offer my own cosmic wisdom and unique tips to stay younger, correct (or improve) vision using Nostradamus's natural mean and specific health/youth tips!
I will elaborate in time about what I will offer on the ship and you should start by visiting their website and plan to join us in 2020.
A different kind of cosmic music… ~Terania
Beyond the Secret 2007
The Power of the Dragon 1999
Moon Power Starguide… 1997
I Know All About You 2000
And God Created the Stars 2001
602 265 7667