Dear readers;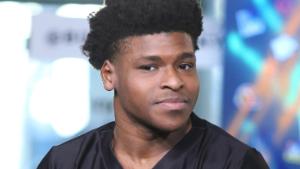 Dear readers and viewers from all over the world!
I started my YouTube channel with 3201 people that were collected over the years and then after talking to our webmaster Tom, he convinced me to spend more time on YouTube and invest in a professional microphone and a good quality camera.
I started to post regular videos steadily as of February 22, 2019, with "David Icke's tainted imagination Versus Dr. Turi's facts about shape-shifting reptilians" and I received quite a lot of rebuff from his supporters but I kept going, determined to expose the truth about his teachings and our gone bad "friendship!"
If you decide to start your own channel, remember controversy always attracts attention but too much of it stresses people and they move on! Meantime you can only attract a certain crowd of people that vibrate at your own "cosmic speed" share the same level of intelligence and interests!
This does not mean your worse Internet enemies will not be addicted and move on! In fact, many will keep following you where ever you are on the Internet just to try to diminish your integrity, your name, or your work! Many are envious, insecure, and envious of the tremendous notoriety and financial success years of hard work brought me!
Those morons are not smart enough to know that even their nasty droppings add to my YouTube channel popularity because it is all about mathematics!
My Cosmic code private website subscriptions are going over the roof too, we were at 10209 VIPs last November 2020 we are now at (10,483) so we added 108 new subscribers last month and over the years, I am expecting hundreds of thousands more to join… The maximum Terania entered in a month was nearly 500 people following my first Amazon Prime UFOs movie!
Thanks to my Amazon documentaries and our new VIP's curious, detective mind. The "predicted" corona-virus has been a critical, depressive curse upon the planet and people are flocking to our YouTube channel desperate for answers and spiritual regeneration.
And with it an avalanche of orders for private consultations on Zoom that will take months to process… It may be a good idea to secure your order now because we are planning to remove the $350 price option and go back to the $700 session only because I am too busy!
Amazon Prime new documentary: Nostradamus' Divine Astrology
TUBI – Nostradamus' Divine Astrology
Watch "ALIEN CONTACTEE"
Dr. Turi Amazon Prime UFO movie rebuttals
Thank you so very much readers, for your great 5 stars ratings and wonderful supporting comments (200 so far) on Amazon Prime that surpassed my expectations! Please do not hesitate to rate again and post your reviews to IMDb too! And another documentary is in the works!
I also have to thanks George Noory syndicated radio and his TV show (below) which brought thousands more to my website www.drturi.com
The World's Cosmic Consciousness Is Changing Fast!
Sad enough my "good friends" George and Tom decided to favorite, promote, and endorse their "republican" guests instead of offering their vast audience real predictions about the 2020 elections and solid information about Covid 19! All generated by a true Modern Prophet!
Indeed it's all about money where reality and integrity are something rare nowadays… Indeed Trump cursed UCI's legacy is to divide people, old friends, and close family members! And it was all predicted 4 years ago…
I am a Gemini, I'll make your head spin!
Freethinking and intelligent
You will not find me under rigorous management
You may think you know me well
Then my other half over you casts a spell
I am GEMINI, child of Mercury.
Posted to the world on January 26, 2015
Prepare Month of Blooming June icy *December
White Moon Ninth Day Speak
Evil Spirit of Hitler Legacy Challenged
A Cosmic God May Grace Humanity
On January 26, 2015, I gave the month of December, for Trump to exit the White House, which also reflects the accuracy of a quatrain, I wrote 5 years ago! White Moon Ninth Day Speak? I was 3 days off! Does this speak of a real Modern Prophet you should and must trust?
WHO CAN DENY THE FACTS OF MY UFOS PREDICTIVE LEGACY?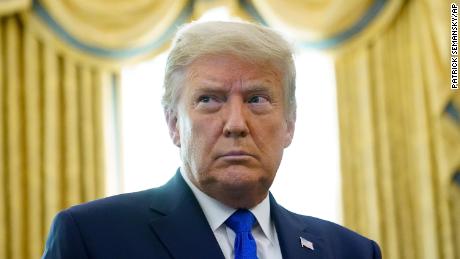 This also includes close friends, hundreds of beautiful radio and TV hosts from all walks of life who have had me as a guest over the years!
My friend Gary Busey giving me top of the world endorsement…
Dr. Turi on William Shatner's TV Show
Discovery Channel – Dr. Turi's Predictions
The responses from people listening to my YouTube videos have been quite phenomenal, we were at 7.11 last December 2010, we are now at 7.27K, so 160 news subscribers joined and counting up everyday! We are currently at 7.35K subscribers and counting!
Yet, we do not think the majority of people listening to us, will ever be able to assimilate this type of cosmic work or even believe all we have said about the reptilius…
We can only keep educating curious souls, where our cosmic teachings and earthquake predictions or other natural disasters, are impossible to deny!
MyYearInReview

All-Time –
Highlights
You joined YouTube 4,680 days ago.

I started to post regularly as of February 22, 2019
2020 didn't stop you from making moves–you picked up 3,372 new subscribers and 269,210 new views.
Fans took 21,727 hours in 2020 to watch your YouTube channel.
Your fans can't get enough–your videos received 7,826 likes in 2020 🤩
You kept in touch with your YouTube community by responding to 2,459 comments.
Fans returned the love by leaving 46 ♥️s and 3
s in your video comments! Talk about making your mark in the world!
So my good friends from all over the world, Terania, and I want to take this opportunity to thank you for following us and keep following us for many more years to come as we share our interesting life with you.
Ultimately my goals are to build my first Astropsychology school or eventually run my own radio or reality show program where I will be able to offer much more cosmic education, personal guidance, and predictions while helping the audiences to regenerate their spirit!
And God will lead the right people in time with more opportunities to reach the world!
Amazon Prime new documentary: Nostradamus' Divine Astrology
TUBI – Nostradamus' Divine Astrology
Let me offer my most supporting followers a real good deal!
Your endorsements and honest feedback work together and will make Amazon's algorithm picks up the movie and promote it on various platforms, i.e Gaia, doing so the movie will be recommended to vast audiences. It will show up more often and in the first Google results of searches as well and this is how you become a part of the solution and help my mission readers.
Since my "friends" dropped me on Coast to Coast am and the well organized, wealthy religious and scientific reptilius infected deceptive matrixes own all the media and control all the information, we must work together to promote the future blessings of the Age of Aquarius and help humanity to beat the reptilius agenda!
To reward all the people who gave or WILL give me
5 ***** stars
all you have to do is to give us your name and email
teraniapromodir@gmail.com
and get
2-month FREE access
to the Cosmic Code website!
There the option to read critical, non-public materials about Biden's stars and the US/world fate, etc, including our daily guidance and forecasts will be offered to you. This is my way of saying thank you to those who support my work the most and introduce you to the Cosmic Code rules…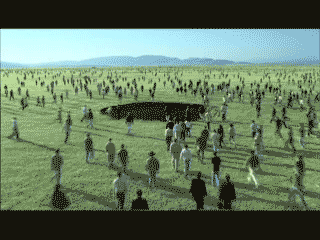 Upgrade Humanity Psychical Welfare raise your Cosmic Consciousness, sign my petition!
Watch "ALIEN CONTACTEE"
Dr. Turi Amazon Prime UFO movie rebuttals
Thank you so very much readers, for your great 5 stars ratings and wonderful supporting comments on Amazon Prime surpassed my expectations! Please do not hesitate to rate again and post your reviews to IMDb too!