May 1, 2019
The Reptilius confine the human spirit into entertainments, politics, sports, sex, drugs, religions, science, atheism separating humans while nurturing hate, confusion, fears, chaos, discords, fights, suicides, steal your attention and alter your psychical awareness and stop your spiritual interaction against them!
Supernatural Substation on UPRN talk radio 9-11 PM CT May 3rd 2019 SHOW RESCHEDULED SORRY!
AS USUAL WATCH THE VIDEO BELOW AFTER READING THE NEWS AND SHARE PLS
The current SOS to the world deadly "SHOCKING" window is still operational and keep producing unusual, shocking and even dramatic news… But depending on your karma those surprising/shocking news can also work on your favor!
For example, in my case, I receive a telephone call from my friend Tom, (George Noory CTC producer) asking me if I wanted to be part of his show as a keynote ONLY speaker in an event in Los Angeles!
We discussed the opportunity and I gladly accepted and the event is now set for June 26th, 2019! I am not sure yet where it will take place in California and what the chosen topics will be about but I surely will keep all of you informed once we work out all the details. I hope to see many of my supporters at this formidable show where I will for sure let Draco's magnificent healing power working throughout the Supra-conscious in time and space benefit you! Stand by for more in time my friends…
Remember, repetition is a must if you want to succeed building more cosmic awareness thus, using Nostradamus' 16th century Divine Astrology my quatrain and obvious keywords are an unmatched way at predicting and assimilating those weird, shocking, unusual news…
Memo from March 28th, 2019 Special George Noory Dr. Turi Predictions on Coast To Coast am
JOIN MY YOU-TUBE CHANNEL – DONATE FOR MY COSMIC MISSION
Posted by Dr. Turi on April 2, 2019 at 6:14pm in Cosmic Coders Only
April 27th (48 hours centering the dates)
Entrails Upset Spit Above
Red Fire Wind Water To Dance
Stars Command Shock Science
Calm Deception To Strike
KEYWORDS
Japan / Asia / France / Cosmic News / NASA /Space News / Nukes / Weird news / Freak / Space / Rocket / Surprises / Unexpected / Explosions / Shocking / Stunning / Baffling / Incredible / Lightning / Electricity /Unusual / Humanitarianism / Children / Unrest / Discovery / Invention / Science / Earthquakes (always at or above 6.0) / Volcanoes / Tornadoes / Cyclones, Airports / Aeronautics / Technology / Electricity /Television / UFO's / Astrology / Cosmic phenomenons.
SHOCKING NEWS? Calm Deception To Strike?
Party guests, Instagram shocked by crude unicorn cake
Cocaine found in shrimp, shocking study reveals
Man accused of biting clerk: 'I don't eat flesh, I just drink blood'
Landslide destroys several homes and leaves hundreds homeless
Someone burned beehives in Texas and killed more than half a million bees
HORRIFYING VIDEO: Spider found spinning web in patient's ear, doctor claims
Man took girl, 4, stuffed her in trunk at grandparent's home: police
Man killed when hundreds of pounds of plate glass fall on him
MEMO
SOS TO THE WORLD, Terrorism, Death, Drama MAY 17th, 2019

Suicide data
Dear reader;
Only yesterday I had to once again work very hard to induce hopes and life into another desperate, suicidal lost soul seeking help! " I heard you on Coast To Coast and before taking my life and face God, I need to have some answers about my life and why my children do not love me Dr. Turi," she said!
Once I explained her own UCI and the one of her children, she realized so much more about the karmic work that was imposed upon herself and her kids. I was able in less than one hour to eradicate years of depressions, misinformation and further her own cosmic cosmic consciousness and breeze back enough life in her soul for her to change her mind. A little dog was my suggestion to fill up her empty life because this is why animals lives with us I explained. Cats and dogs in time and space – Dr. Turi M.D.U.S.
I performed an "Astro-Tarot" and the last card that came out of her 12th subconscious house was the death card! Or the confirmation of a Job well done, she died and re-birthed stronger, wiser with my solid guidance and cosmic teachings…
Close to 800 000 people die due to suicide every year, which is one person every 40 seconds. Suicide is a global phenomenon and occurs throughout the lifespan. Effective and evidence-based interventions can be implemented at population, sub-population and individual levels to prevent suicide and suicide attempts. There are indications that for each adult who died by suicide there may have been more than 20 others attempting suicide.
Those numbers can be drastically down if teachers and parents were cosmic conscious by locating the planet Pluto (or the sign of Scorpio) and explain to children the potential of their natal UCI and where and how to regenerate their spirit.
People are getting degrees and aim for jobs or careers that are not suitable to their chart forcing them into situations and depressions leading to the use or abuse legal or illegal drugs which open the door to a reptilius "infestation" which, ultimately contribute to ALL suicides.
Sad enough the system is set to get "a higher education" or a well planned conditioning to keep our numbers down and very gifted people like me, and natural Soul Doctors are not allowed in this manipulating greedy infected system. I do not see myself speaking soon in a Mega-Church challenging Joel Osteen about Jesus cosmic ministry or delegating Mars and NASA's deception in any well known, reputable colleges or Universities. And this is why this suicide plague will never stop and is currently out of control!
More than 800000 suicides a year? What wrong with humanity?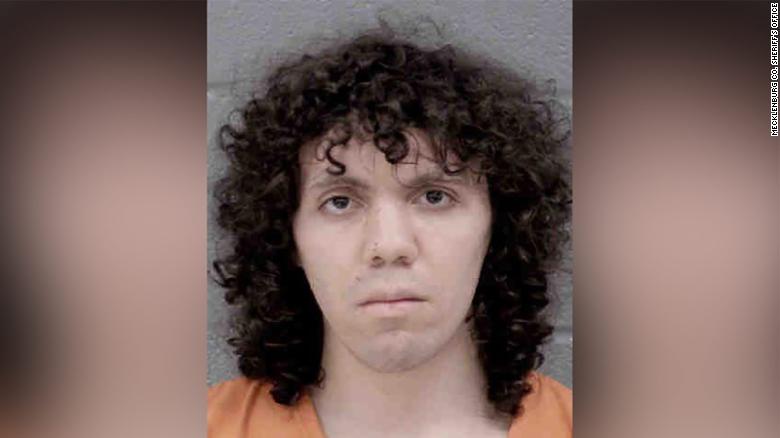 Suspect Trystan Terrell, 22, faces multiple charges, including two counts of murder.

'Why UNC Charlotte? Why my classroom?': All-too-familiar shooting scene plays out on last day of classes!
In my latest you tube video I answered that question but I am sure many of you did not hear me, or assimilate the "subtle" reason for young lost killer infected souls pic schools! I even gave the answer in a video I made over 4 years ago!
In Memory of The Sandy Hook Elementary Shooting Victims.
Yet my obvious passion and total disgust caught the eyes and hears of critical idiots and not my desperate messages! Each passing day I am fighting hard not to give in to the reptilius' agenda with negativity as I am witnessing more and more idiocy, imbecility, ignorance and death plaguing humanity and killing our children!
But since 1991, since I started my career as a "Soul Doctor" the desperate support and financial support I need to make a very significant change never came. Is there any hope for humanity? Was I right when I told George Noory on his TV show humanity has only 50 years left if my cosmic wisdom does not reach society at large?
Publicly shaming a child killer is very wrong! Parents, teachers and kids themselves should learn all about their inherited UCI and apply the will against the reptilius. Killers of all ages and from all walks of life once upon a time were innocent, scared, trustful kids and thanks to the Dept of education, because religion, atheists and science more lost souls like Adam Lanza and Trystan Terrell are created every single day! And those are the lucky ones because they will end up in jail for the rest of their lives while other kids will commit suicide!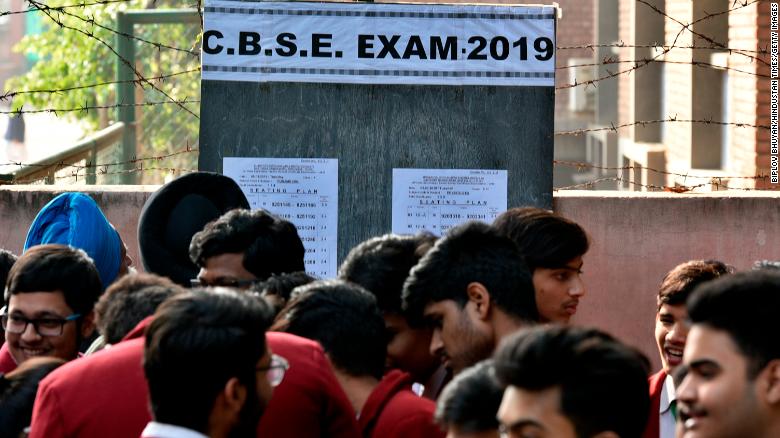 19 Indian students kill themselves after controversial examination results
********
A mom found videos on YouTube Kids that gave children instructions for suicide
But this month she saw the video again, this time on YouTube. (CNN)

Most parents feel pretty safe letting their children watch YouTube Kids, the child-friendly version of the video platform.

But disturbing videos recently found by some moms show the social media site may not be safe for kids at all.

A Florida mother said she has found clips on YouTube and YouTube Kids that gave children instructions on how to kill themselves.
********