Dear Readers;
The endless vicious circle…the tremendous endless flow of money coming from the moronic masses feed the smarter machine of sports *NFL  which in turn feed the deceptive machine of scientific researches maintained by the poisonous pharmaceutical corporations fed by the moronic masses.
"When you make people think they love you *Joel Osteen when you make people REALLY think *Dr. Turi people hate you!" DT
THIS IS YOUR DECEPTIVE WORLD RULED BY THE ILLUMINATI 
Sports and religions or entertainment poison humanity jailed spirit while the pharmaceutical corporations poison the body mind and soul…
CRITICAL THINKING?
What should you think? Who should you believe? Could you be deceiving yourself? These are questions that all critical thinkers of any age must constantly ask themselves. There is no more important skill in today's world than being able to think about, understand, and act on information in a way that is both effective and responsible. Critical thinking transforms you from a passive member of society into an active participant in the ideas and issues of the day. It empowers you to better understand your world!
SUPER BOWL DECEPTION AND SUPER NOVA WINDOW REALITY!
Remember the Scorpius Dragon involve death, drama, sex and combined with a "Super Nova" window the situation will get much worse soon and it seems it is already in action! I wonder out of the millions of cosmic unconscious people watching the Super Bowl game knew about the Super Nova window? This tell you why you will never find Dr. Turi in a sport or religious gathering and how incredibly difficult my mission to free humanity from fears and ignorance truly is…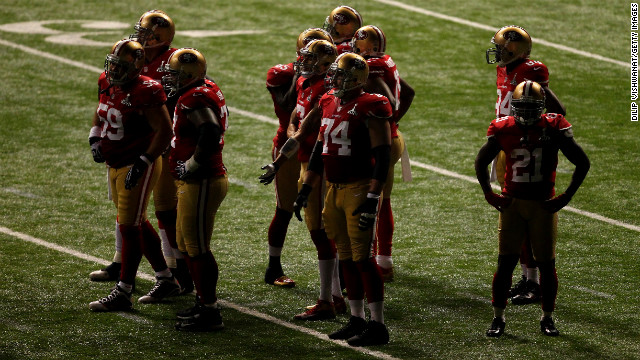 Call it the Super Bowl MVP — the most visible power outage. For 35 minutes, Super Bowl XLVII ground to a halt, but social media from Twitter to Tumblr was electrified.
Several killed in California tour bus wreck
Women sue revenge porn website  

Former Navy SEAL is shot dead at Texas gun range
February 7 through March 23, 2013 — First SUPERNOVA Window
EXTRA EXPLANATION OF A SUPERNOVA WINDOW
ARE FOR MY COSMIC CODERS AND POSTED AT
WWW.COSMICCODE.DRTURI.COM
There is a concentration of negative celestial energy approaching so be extremely prudent while driving and expect chain-reaction accidents. Be prepared for delays, strikes, black outs and nature producing awful weather, including hurricanes cyclone, earthquakes tornadoes etc. The same energy that produced the Titanic disaster, the Asia tsunami the Northridge Los Angeles and Kobe Japan earthquakes and major other calamities is approaching again. Remember the thwarted terrorist attack of August 2006 in the UK where the BA canceled thousands of flights just because all passengers did not check ALL handbags before boarding their planes. Those people did not have a copy of Moon Power Starguide and paid the price of ignorance and suffered serious delays and frustrations that could easily been avoided had they travel before or after those dates. Refer to Astro-Weather Service at the beginning of this book.
October 2012 Hurricane Sandy
Coastal town 'devastated'
December 2009:
Eurostar is trying to figure out what caused an "unprecedented" six trains to break down, forcing the cancellation of all weekend services, a spokeswoman said. The cancellation of the England-to-France express train service stranded thousands of passengers on both sides of the English Channel on the weekend before Christmas. "We sincerely regret having to take this decision  and we understand how frustrated and disappointed travelers  will be," Eurostar said on its Web site Sunday.
 November 05, 2011:
Seven people died when dozens of vehicles piled into each other on a motorway in south west England, triggering a fireball that hampered initial rescue attempt.
December 20, 2009
Calm Deception To Strike – Up to 100 people have been killed after a runaway truck ploughed into a crowded market in Nigeria. The incident occurred Friday night in northern Nigeria, said Austin Aipoh, Federal Road Safety Commander of Kogi state.
WHY ATHLETES CAN'T HAVE REGULAR JOBS:
1. Chicago Cubs outfielder Andre Dawson on being a role model:
"I wan' all dem kids to do what I do, to look up to me. I wan' all the kids to copulate me."
2. New Orleans Saint RB George Rogers when asked about the upcoming season:
"I want to rush for 1,000 or 1,500 yards, whichever comes first.."
3. And, upon hearing Joe Jacobi of the 'Skin's say:
"I'd run over my own mother to win the Super Bowl,"
Matt Millen of the Raiders said: "To win, I'd run over Joe's Mom, too."
4. Torrin Polk, University of Houston receiver, on his coach, John Jenkins:
"He treat us like mens. He let us wear earrings."
5. Football commentator and former player Joe Theismann:
"Nobody in football should be called a genius. A genius is a guy like Norman Einstein."
6. Senior basketball player at the University of Pittsburgh :
"I'm going to graduate on time, no matter how long it takes.."
(Now that is beautiful)
7. Bill Peterson, a Florida State football coach:
"You guys line up alphabetically by height.."
And, "You guys pair up in groups of three, and then line up in a circle."
8. Boxing promoter Dan Duva on Mike Tyson going to prison:
"Why would anyone expect him to come out smarter? He went to prison for three years, not Princeton …"
9. Stu Grimson, Chicago Blackhawks left wing, explaining why he keeps a color photo of himself above his locker:
"That's so when I forget how to spell my name, I can still find my clothes."
10. Lou Duva, veteran boxing trainer, on the Spartan training regimen of heavyweight Andrew Gol ota:
"He's a guy who gets up at six o'clock in the morning, regardless of what time it is."
11. Chuck Nevitt , North Carolina State basketball player, explaining to Coach Jim Valvano why he appeared nervous at practice:
"My sister's expecting a baby, and I don't know if I'm going to be an uncle or an aunt. (I wonder if his IQ ever hit room temperature in January)
12. Frank Layden , Utah Jazz president, on a former player:
"I asked him, 'Son, what is it with you? Is it ignorance or apathy?'
He said, 'Coach, I don't know and I don't care.'"
13. Shelby Metcalf, basketball coach at Texas A&M, recounting what he told a player who received four F's and one D:
"Son, looks to me like you're spending too much time on one subject."
14. In the words of NC State great Charles Shackelford:
"I can go to my left or right, I am amphibious."
15. Former Houston Oilers coach Bum Phillips when asked by Bob Costas why he takes his wife on all the road trips,
Phillips responded: "Because she's too ugly to kiss good-bye."