10/21/2021
"The universe is under no obligation to make any SPIRITUAL sense to "educated dunces"
"The universe is a DARK PLACE I'm trying to make it brighter before I die." Neil DeGrasse
"The universe is a BRIGHT LIVING spiritual entity, I'm offering its secrets before I die." Dr. Turi
October 21, 2021 – Listen to Dr. Turi on the Rob McConnell, The 'X' Zone Radio/TV Show

Pay attention to the next TWO upcoming deadly windows for October and November, the dates, warnings, and explanations are in the show! Share it pls.
"Let who ignore my warnings and ridicule the Divine be cursed by the eternal rites of the cosmic code universal ceremonies for a cosmic God does not speak to fools…' Dr. Turi
PLUTONIC WINDOW
October 21 (Starting on the given date, will last all the way to the next window)
Hidden secrets, sex, money come to light
Raw power challenges police deadly villains
Ugly face of death drama horror surface
Nature man's religion bloody folly reign.
KEYWORDS
*Russia / Famous Death / *Dramatic Death News / Mass death / Police news / Police brutality / FBI / CIA / Secret services / Secrets to light / Mob / Scandals / Terrorism / Assassination / Cyber-attacks / Abduction / Finances / *IRS / Super wealth / Sex / Porn / Prostitution / Life and death / Serial Killers / Undiluted truth /Dying/Rebirthing / Nature and Man-Made Wake up Call.
MEMO
"Crazy infected people and /or the police will kill or abuse innocent souls – This nasty group of reptilius is after the police, government officials, and children of all ages. Today's news can only confirm my visions! You will witness crimes against the police and the public never experienced before!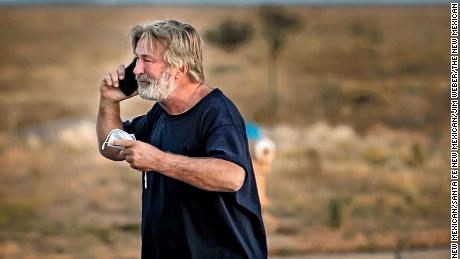 A crew member died and another was injured after the actor discharged a prop firearm on a film set
Rich famous but cosmic unconscious… Balwin is an Aries ruled by Mars (fast/danger/aggressive/impatient) with the black moon (curse) also in Aries! The 2022 Scorpius dragon is speaking its dramatic impact in his 8th house of death and corporate money while the current dragon is right in his 9th house of costly legal battles!
The sad reality is the popular actor found himself in the 10/
21
/21 deadly plutonic window combined with one of his
2021 negative cosmic biorhythms.
Or at the wrong place at the wrong time! This is what I call the
"reptilius effect"
and my video warnings are again to the point if you can read English!
Memo " You have a terrible hurricane and then a tornado combined together!"
A PICTURE IS WORTH A THOUSAND WORDS!
THE CHANCES OF FINDING BRIAN ALIVE ARE ZERO!
Once again Dr. Turi shows why he is the world's greatest astrologer!

Pete
Dear reader;
If you read "Brian Laundry is dead! SOS to the world Plutonic deadly window 10/21/2021″ (posted ) and watched my YouTube video you may have read today's news well ahead of the rest of the world! Join my channel today, be prepared, be informed, be warned to avoid being part of the statistics!
Are you ready for the next SOS to the world deadly window of October 26th? Be ready for a new beginning/ending of important parts of your life! Watch the government and large institutions' news… Hopefully, you will make notes so you will not be surprised when I refresh your memory with my visions, my dear friend!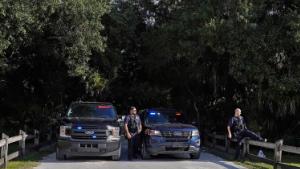 Strong probability that the suspected remains are Brian Laundrie's, attorney says
As always my windows enunciate the very high probability of earthquakes at or above 6.0
Window of October 21, 2021
10/24/21 6.2 mag quake near Yilan, Taiwan, Taiwan
10/21/21 6.0 in South Of Fiji Islands
The sad reality is; when I offer proof of my predictions to the general public, the reaction is usually negative for various reasons. Mostly because people do not read but assume anything that rocks their emotional mental boat!
I can only imagine what my anxious reptilius infected enemies would have said, had I failed this prediction! This doesn't mean they will stop giving me a thumb down in all my videos and recognize and accept the gift!
Some brainless cases accuse me of using death to promote my business while others truly believe I will end up in hell because I practice and teach Nostradamus' Divine Astrology!
But in the sad case of Brian Laundrie, my videos posted on Oct 14, 2021, don't lie! My words are (and were) loud and clear "the chances of finding Brian alive are ZERO! – Brian is dead, in the water and in an alligator belly!"
But even with the facts in their faces envious, insecure, immature "Young souls" will deny the obvious! My goal has never been to "shine using death" but to offer critical warnings and real predictions to smarter, spiritually inclined people able and willing o make good use of my UFO's predictive legacy!
What upsets me the most is that: The police, the FBI, all famous detectives, famous talking heads and the general public were wrong from the get-go and assumed Brian was in hiding!
When looking at the stars through "Astro-forensics" I knew he was dead and offered the real reasons why Brian killed Gabby! And yes well before the coroner's scientific results came public (22 days before!) I mentioned gabby was STRANGLED by Brian!
Again, only those who carefully read my newsletters and watch my endless chain of YouTube videos (JOIN!) will attest to my cosmic gift and accurate visions while others will keep speculating about what happened between the ill-fated young couple!
Countless famous "experts" like Dr. Phil and Dog the Bounty Hunter took to the national stage with this sad story but all were clueless while the truth I represent was ridiculed and never reached the masses.
You will not get real warnings or real predictions on CTC am, Ancient Aliens of Contact in the desert!
I previously asked for my supporters to share my findings because there is only one TRUTH and even if you don't agree (or like it) I own it! And if Brian and Gabby's families including all the people directly touched by this horrific crime need closure, it can only be found in my cosmic work below…
Many of those people are not scientists who tend to miss the forest for the tree, they are only concerned, devastated human beings.
They could not care less about the tons of confusing information offered to them by the FBI, the police, or oblivious famous talking heads! All they need is a simple way to understand their loved ones' sins and cosmic virtues and reach a desperate closure. And so far they did not!
SO HERE IT IS AGAIN AND I HOPE SOMEONE WILL REACH ANY OF THEM WITH THIS!
Gabby was born an over-emotional loving, caring, Pisces with an aggressive, short-tempered BLACK moon (emotions) in the fiery sign of Aries. Her Saturn, "the great malefic" planet is located in the sign of Taurus (the neck.)
Her Mars (male fatal attraction/drive principle) was in Scorpio (death/drama/intense passion) in the Sun sign location of Brian.
Gabby was also born with an Aquarius eccentric/friendly/freedom-oriented dragon's tail! Her Dragon's head was in Leo making her very magnetic, a star, a beautiful caring queen.
She died during a Uranic deadly/shocking window in conjunction with one of her 2021 negative cosmic biorhythms!
Brian was born a very passionate, intense, controlling, private, secretive Scorpio with the moon in emotional, sensitive Cancer. This position makes for a very close relationship with his parents so many people can not comprehend.
The fated attraction was from Brian's natal dragon's tail (negative) in Pisces, right on Gabby's Pisces Sun sign. This is a FATAL attraction often impossible to control since the chemistry is so intense and since Brian's dragon's tail (negative) is in his 5th house of love and romance.
Brian was born with Mars (aggressivity/disputes) and his Venus (love/make up) in cold Capricorn with Neptune (deception/drugs/madness) in his 3rd house of communications. Brian's 8th house of death is in Gemini (the hands) and depicts how he killed /strangled Gabby.
Facing the world/public or in his 7th house of marriage, Brian becomes a very stubborn, dangerous Taurus (Bull/till death do us part) while Gabby was a Virgo a nitty, (OCD) searching for perfection, cleaning/cleansing something she never got with messy Brian. And those two very different UCIs (idiosyncrasies) have been the beginning of the end for both… God bless their immature souls…
I simply wish those two lost souls had contacted me and invested in my cosmic wisdom and lived happily ever after… But unlike the thousands of people reading me today, they did not seek nor had the opportunity to face me on Zoom and investigate their karmic cosmic legacy!
Indeed knowledge is power, ignorance is evil!
Free your spirit with a live Zoom consultation with Dr. Turi? Read all the details!
Brian Laundrie Gabby Petito Secret Drugs Use Divulged
Gabby Petito & Brian Laundrie Astro-forensic Prediction
You will, for sure not get real predictions, real warnings, or unique UFOs' information on CTC am, Gaia, or Ancient Aliens my friends!
Invest in the new "2022 Nostradamus Universal Personal forecast for all signs" Never forget knowledge is power, ignorance is evil!
SHOW YOUR SUPPORT FOR MY MISSION – BE PART OF THE SOLUTION HELP DR.TURI
Sign my petition, help the world assimilate the truth!
JOIN US IN LAS VEGAS -5DEVENTS.COM WEBSITE/SPEAKERS/LECTURES/WORKSHOPS