12/20/2016
The man who opened fire on the ambassador was identified as police officer Mevlut Mert Altintas BIG LIE!
I am amused by the gullibility of some American people who accept anything, everything they read on the Internet produced by the news-media matrixes! The fact is; It was a terrorist disguised as a police officer who stole a badge (like they stole the truck that killed 12 innocent people in Germany) to enter the art exhibition in Ankara.
Everyone at the gathering thought he was a security guard protecting him and did not know he was there to kill the Russian Ambassador because of the atrocities committed by the Russians in Aleppo.
But the integrity and efficacy of the secret services involved can't be foiled nor divulged to the public. The Russians aren't happy about their failure to protect one of their politicians. Nor do they want you to know they failed in their attempt to protect and save one of their diplomat's life. So like in all Russian affairs, fabricated lies to save their faces or succeed in their endeavors is needed!
But be sure, the US secret services are no better and covered so much misdeed over the years that it is better for the public to be left unknown.
The following is not for the brainless, incurious dunces but more for our students with cosmic consciousness and see the cosmic manifesto the same way we do.
Astropsychology / astroforensics reveal that; the Russian diplomat Andrei Gennadyevich Karlov was born 2/4/1954 with his Dragon's Tail (negative) in his 6th house of work and service to the world making him highly prone to be assassinated. Uranus, the planet sudden release of energy induced the final SHOCKING deadly news offered to the public in the SOS to the world, December 2016 deadly window dates…
But the most revealing part of his fate is Andrei Gennadyevich Karlov was under one of his 2016 personal negative window dates and paid the price for being cosmic unconscious and the Russians secret services (and the US FBI/CIA) unaware of the cosmic code jurisdictions.
"Those who are here on earth to serve and protect society by enforcing the laws are the first ones to infringe all universal rules." Dr. Turi
It doesn't seem the masses will ever trust my predictive gift when I tell them to expect or suffer Shocking news Thus the Russian diplomat was at the wrong place at the wrong time and I am giving you the cosmic reasons to his early demise. Something that will serve no one because my cosmic work is not perceived as legit by the general public and too much for science to investigate!
The psychology and neuroscience of terrorism by Dr. Turi
Terrorism, neuroscience and the FBI

Demanding dunces, God fearing fools, atheists and scientists alike to assimilate Einstein's quote below is an impossible task!
"The intuitive mind is a sacred gift and the rational mind is a faithful servant. We have created a society that honors the servant and has forgotten the gift. We will not solve the problems of the world from the same level of thinking we were at when we created them. More than anything else, this new century demands new thinking: We must change our materially based analyses of the world around us to include broader, more multidimensional perspectives." ~ Albert Einstein
And this is what make Facebook and Twitter incredible places to share, debate, talk, enjoy, or ruin people's lives without doing the tedious mental gymnastics needed to raise your psychical vibrations and perceive God as a Universal, eternal cosmic entity. Introducing the world to Cosmic Consciousness.
TO ALL THE CONSPIRACY HEADS CHALLENGING THE COSMIC CODE AND MY PREDICTIONS!
"Where Cosmic Consciousness is lacking; science, conspiracy and religious deceptive imagination have the wrong answers. There are no accidents, nor circumstances, only cosmic consequences the five logical human senses cannot yet perceive." Dr. Turi
Memo from SOS to the world, December 2016 deadly window dates… – Posted by Dr. Turi on November 30, 2016 at 9:13 am in Cosmic Coders Only
Remember, I DO NOT predict anything, I only translate God Cosmic hieroglyphs to those able to use our cosmic wisdom intelligently and plan in accordance to the stars.
This is a sample of one of the many forecasts Terania and I produce every month of the year! Our "SOS to the world deadly windows" are particularly important because they are designed to point out the utmost concentrated, negative cosmic energy producing man made, natural disasters and above 6.0 earthquakes. We are currently under one of such windows and the latest large earthquakes speak of a wisdom the scientific world need but reluctant to investigate.
Entrails Upset Spit Above
Red Fire Wind Water To Dance
Stars Command Shock Science
Calm Deception To Strike
"Let who ignore my warnings and ridicule the Divine be cursed by the eternal rites of the cosmic code ceremonies for a cosmic God does not speak to fools…" Dr. Turi.
KEYWORDS
Japan / Asia / Cosmic News / NASA / Space News / Nukes / Weird news / Freak / Space / Rocket / Surprises / Explosions / Shocking / Stunning / Baffling / Incredible / Lightning / Unusual / Humanitarianism / Children / Unrest / Discovery / Invention / Science / Earthquakes (always above 6.0) / Volcanoes / Tornadoes / Aeronautics / Technology / Electricity / Television / UFO's.
THIS WINDOW IS STILL OPERATIONAL AND WILL BRING MORE SHOCKING NEWS SUCH AS;
THIS ONE! GEE HOW MORE PRECISE CAN I BE?
Sources: Russia tests anti-satellite weapon Technology?
EXPLOSIONS???? there is no denying a real Modern Prophet!
Dozens killed in explosion at Mexico City fireworks market Explosion?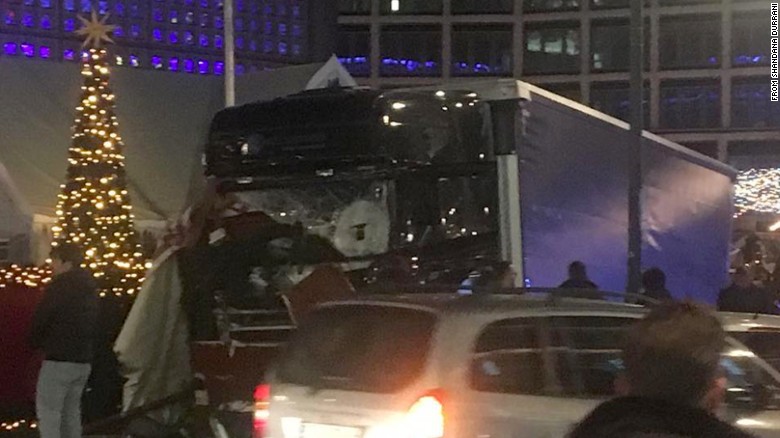 At least 9 dead in Berlin; crash investigated as act of terror Calm Deception To Strike?
RIP
Russia's ambassador to Turkey assassinated in Ankara Calm Deception To Strike?
Shocking moment Russian ambassador Andrey Karlov is shot dead by COP SHOCKING?
The SHOCKING news you read above are a very small glimpse to what 2017 will bring to you and to the world! May I suggest you to check how those SHOCKING stars will affect you and those you care personally in this upcoming crazy cosmic dance? Knowing all about those cosmic winds will allow you to be ready and prepare for the changes a cosmic God has imposed upon the world, America and all its children…
2017 Nostradamus Personal and Universal Forecast
The Most Accurate Psychic Since Nostradamus
Dr. Turi on William Shatner's TV Show
Discovery Channel – Dr. Turi's Predictions