10/31/2014
 The gravitational forces that move all galaxies is a scientific fact;   But the greatness of the spiritual cosmic manifesto is yet a mystery to science and humanity at large. God's enslaved all his children to uncover his cosmic  Divinity and with it,  a life filled with health, love, safety, warnings,  respect, peace and harmony for all.
— Dr. Turi
Dear Readers;
Before offering you the facts about this true pagan  "Christian Holiday," and the real dangers you and your children face walking the streets under his jurisdiction, let me first expose NASA's costly cosmic ignorance…
While I do endorse and support NASA formidable technological accomplishments, the scientific community is still missing a valuable cosmic wisdom offering the real reasons for NASA latest costly failure. Likewise, while the US Department of Education the NSA, the FBI, the police should also pay attention, to my work but they have their own strict rules to follow.
 If my cosmic wisdom can save human lives and billions of dollars to NASA, it should be investigated and not ridicule but maybe they have but of course finders – keepers! If you are new to my work, do not lump me with Mrs Cleo because it will pay for you to be more curious than usual…
Memo from EXPLANATION OF A SUPERNOVA WINDOW posted on ALL public social media and many NASA websites prior to the rocket explosion. Note those  premonitions were also published in my yearly 2014 Moon Power edition. 
Memo: Regardless of Dr. Turi's expectations posted on his website for the second time and his desperate attempts over the years to make NASA officials aware of dangerous Super Nova Windows, the Columbia was also launched during this window and re-entered the last night of it producing the death of all courageous astronauts. 
Many  failed mission and expensive electronic equipment (Mars probe etc.) and our tax dollars have been wasted because of the scientist's lack of knowledge of the stars. As usual NASA, which is not aware of the science of astrology, will waste their time and our tax money with failed missions due to bad weather and electronic malfunctions. In the name of ignorance a few years ago, in the Challenger explosion seven astronauts lost their lives when NASA launched the shuttle under a "Supernova Window".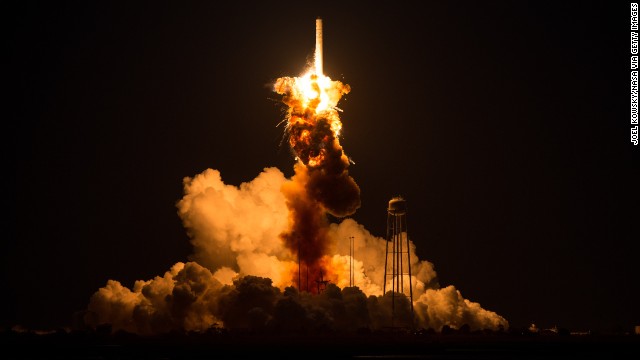 Antares operator used destruct system to blow up rocket
DOUBLE HITS
Witness: Space tourism rocket explodes in desert
Concentration of negative celestial energy approaching Be extremely prudent in driving, Celebs survive weekend car crash and expect chain-reaction accidents. Be prepared for delays, – strikes, miscommunications  nature destructive power  
Lava continues to flow into Hawaii town 

  and awful weather, including hurricanes and volcanic eruption, Hurricane strands tourists in Mexico  – .
EXPLANATION OF A SUPERNOVA WINDOW
HOW MORE PRECISE CAN I BE?
Read all the collected news to check my claims and predictions
Bats are flying for ever in the darkness of their own lost souls, all punished by Pluto 
"The True Secret of Halloween"
Wikipedia logical explanations of Halloween celebration but there is much more involved with this "dark" holiday and  "The Lord of Darkness" true identity unknown to the mass of human mortals.
"Halloween is a yearly celebration observed in a number of countries on 31 October, the eve of the Western Christian feast of All Hallows' Day. It initiates the triduum of Allhallowtide, the time in the liturgical year dedicated to remembering the dead, including saints (hallows), martyrs, and all the faithful departed believers. Within Allhallowtide, the traditional focus of All Hallows' Eve revolves around the theme of using "humor and ridicule to confront the power of death."
Halloween is nothing else than a "pagan" celebration designed to recognise and SOLELY pay respect to Pluto, "The Lord of death and the Underworld."
By in 2014, this rare pagan wisdom has been replaced by a multitude of religious fabricated doctrines and ridicule by all the immature (often over educated) pious God fearing young souls!
But the religious matrix, who altered Jesus initial cosmic ministry, also "infiltrated" the old pagan Plutonic respectful holiday adding "saints and the faithful departed believers" while religious scholars maintain Halloween originated independently of Samhain and has solely Christian roots!
Nothing can be more deceptive knowing at the core the Celtics and many other "Christianized" groups were cosmic conscious, used astrology, magic, potions, talismans  and rituals and all were pagans at the core!
But ignoring or laughing at the Gods of antiquity and altering any rituals is seriously infringing many karmic rules an unconscious humanity is cursed to pay.  Who can deny this fact by looking at the state of the affairs of a world gone mad?
 The monopolizing scientific matrix is teaching our children all about the solidity of our solar system, carefully avoiding anything related to the spirit or a divine order.
The scientific community teaches your children that Divine Astrology is a worthless pseudo-science emphasising only Astronomy, a by-product of the much older science of the stars practiced by all erudite men of the past!   Indeed humanity has lost the soul of the cosmos…
A physician without a knowledge of Astrology has no right to call himself a physician – Hippocrates (ca. 400 BC).
Unconscious pious parents are sending their children all mover to collect goodies on Halloween night. They know nothing of the serious offense committed against the Prince of Darkness. This is why, Terania and I  NEVER open our door to the children on Halloween night because we know better than to offend the most powerful and deadliest God of antiquity!
If you can not grasp the values of the spirit lets use more logic for the rationals… Knowing you are probably living close to a convicted child molester or a freed convicted rapist, why offer your innocent children on a silver plate to the worse of Pluto's deadly characters?
IT IS THEIR DARK NIGHT where ALL vulnerable INNOCENT children come to THEM! 
The fact is, religion and paganism do not mix and never intended to be used by Christianity to honor their fabricated holidays or Saints now gone in the underworld. There is no reason for anyone to adhere or heed to my cosmic wisdom,  but Pluto will make sure to make your life on earth pure hell by ignoring or disrespecting his deep and mysterious deadly cosmic essence.
This world has lost so much spiritual food to the countless religious matrixes and the penalty cursing CNN news is far too real to ignore!
Bringing humanity back to the awareness of God's cosmic Divinity,  or the values of mysticism, the reality and powers of all the Gods of antiquity, the power of talismans, magic, premonitions, natural healing and even witchcraft  is much more serious than what the atheists, the agnostics and "educated" alike could ever imagine…
and without knowledge of karma or the power of personal talismans to protect you, you are asking for troubles!
Should You Fear Witchcraft, Black Magic and Voodoo?

Meantime, acknowledging and celebrating Pluto mystical powers properly can offer you not only real protection but an extreme reward because Pluto's purpose is to; apathetically speaking "kill you" and offer you the option to be born again, stronger wiser, smarter and much more conscious.
Instead, the unaware  pious mass can only follow centuries of false teachings  luring more God fearing "Born Again Christian" offering only temporarily and fictitious protection and this cosmic "pagan" ignorance does not good to the soul and seriously offend Pluto.
Again because you know nothing of metaphysics, Divine Astrology and the subtle power of the Planets (Gods of antiquity) and can not conceive my work just yet, does not make it ridiculous or untrue!
In fact if you decide to make good to my Halloween super deal, beat your fears and take a chance on Pluto's energetic revitalizing/rebirthing power, the consultation I have for you will be the deepest and the utmost accurate life changing experience. But again, these are my words and the choice is yours to experience the reality of my claims.
I wonder how many of the Sunday California psychics are cosmic conscious and aware of the reality of voodoo and interstellar paganism wisdom? I also wonder how many of them are aware of the Supra-conscious creative forces and the human free will?
Now on to the deal!
Terania and I are going out of town early Saturday morning again and we will be back on Monday with tons of new pictures, videos and new experiences, as usual this trip will be shared with all our dear VIP's. I do not want anyone to order a reading without talking to me FIRST as to check and appreciate how deep I can go using Pluto's "Halloween" day!
The choices is yours to pay whatever you can afford or feel for your consultation. The idea is to SEAL the Plutonic energy which mean you MUST ACT NOW on Halloween day to get the best and most powerful Plutonic energy! While you can order today, you DO NOT have to do so today, but you must make your "spiritual" decision TODAY to grasp the intense Plutonic magnetism.
 This  Plutonic timing is much like a talisman where the channeled power is very intense and directed into the depth of  the subconscious for a really deep and accurate reading. I want everyone to experience my gift and  make myself affordable to everyone too! You are strongly advised to record the conversation on your cellphone or any device because my channeling, teachings, guidance and predictions  for the next four years is worth doing so!
The prices are as follows! THRU THE WHOLE MONTH OF NOVEMBER…
1 – $700 (no limit on Skype)
2 – $350 (no limit on Skype or on the phone)
3 – $250 ( 60 mn on Skype or on the phone)
4 – $150 (45 mn on Skype or on the phone)
5 – $100 ( ONLY the Astro-Tarot is performed, not astrological information  30 mn)
How to order:
You may call Terania with your message and telephone number at 602-265-7667, she will call you back to set up  a time for your "test drive." Remember we will not be here to pick up the telephone on Saturday and Sunday!  If you call now or on Halloween day, you'll be placed on top of the long expected list and be served before others…
You may email Terania at Teraniapromodir@gmail.com telling her what  price you are willing to pay and questions you may have and she will answer you and call you back to set us up.
You may also order directly  from my website if you chose option #1 or the best of the best I can offer you with this sealed Plutonic energy!
Lastly, this deal is for my VIP's ONLY, thus you must join my cosmic code website first and become a VIP to qualify!
You can still use the current half price discount to join my Cyber Cosmic Code University, you have until November 7th.
If you never experienced my work, read the endorsements first!
Pluto and I will take good care of you, and that is a solid promise!
Blessings
Dr. Turi
Teach me all about my cosmic relationship with God marvelous Univer…
The Magical Power of Talismans!
 Dr. Turi on Aquarian Radio December 21st from 8pm to 10pm 
DT will join host Janet Kira Lessin on Aquarian radio to discuss the latest developments in relation to the Arian Draconian energy, religions, Ebola, ISIS,  and what is to come in 2015.
GET YOU PERSONAL LUCKY DRAGON DATES
L'oeil Du Droit A La Force D'Airain
 Now only $5 – Click image above to purchase the 2014 Moon Power Starguide –  Now Available for Download!!  This book will become a collective item for the children of the future…
---
Show your support join my Cyber Cosmic University