August 15th, 2019
THE SPIRITUAL AWAKENING SERIES
This exciting new series is designed to showcase gifted Spiritual Masters who can help you enhance your inborn powers, heal your body, mind and soul, enlighten you on what it means to be human and reach a higher level of cosmic consciousness ………. Want to know more?
Join MC Coast to Coast AM Producer Tom Danheiser, and Producer Lori Wagner for an unforgettable evening with UFO's Contactee, Divine Astrologer, Futurist, Cosmic Consciousness Teacher, and Clinical Hypnotherapist Dr. Louis Turi (www.drturi.com).
God Cosmic Divinity and Universal Consciousness
Learn to harness the creative forces of your subconscious and fulfill your destiny.
Learn what your soul's purpose is all about and uncover the values of your past-lives.
Learn what your stars have in store for you personally in 2020.
Learn how to respect specific Universal Laws based upon your Sun sign.
Learn how to use the formidable power of your natal Divinity.
Learn all about God cosmic design and Jesus' immaculate cosmic Ministry.
Learn all about certain groups of extraterrestrials and their particular agenda.
Learn all about the essence of all the planets ET's assembled together in our solar system.
An out of this world event that will stay with you for the rest of your life and completely change your perception of our universe and what it means to be human… Tickets: $40 – Reserve your spot now by emailing danwagentertainment@gmail.com – Tel: 818-841-4037
Date & Time: Wednesday, September 25, 2019……………..7 pm-9 pm
Where: Unity Burbank Center for Spiritual Awareness – 637 S. Victory Blvd., Burbank, Ca 91502
********This event will fill up fast……. get your tickets now!********
Millions of years after the ancestors of humans evolved to lose their tails, a research team at Japan's Keio University have built a robotic one they say could help unsteady elderly people keep their balance.
Dear reader;
This is probably one of the most important cosmic code newsletter you will ever read and I am asking all our supporters to pay serious attention to my warnings.
When the obvious is right in your face, yet 99.9% of people are not able or willing to accept the facts, it becomes a serious problem for humanity survival!
For months now, in my You Tube video channel, I kept warning my readers that; slowly but surely humans are turning into "master of matter" rational logical super-scientists, where modern science became their new found God!
I also warned that humans mingling/melting in their supremely advanced technology are slowly but surely turning into dignified robots, which one day will self-duplicate through artificial intelligence and finally join all soulless reptilius, cursed to roam the universe for eternity.
The human "experiment" is moving in the wrong direction. Yet, if you participated in any UFO's conferences, technology and scientific researches dominate all talks… Legitimate abduction stories like the one experienced by Travis Walton and mine are very rare.
Knowing the majority of UFO's researchers never saw nor delegate UFO's, science combined with a fertile, imagination and endless assumptions is what is left for the attendees.
Once again, this does not mean UFO's researchers and speakers repertoire of wisdom is not real!
Those people have been touched by a phenomenon that in many ways changed their lives! But my own UFO's experiences (and legacy) are very real and so very different in so many ways…
My slide show is offering a frightening reality not only to what happened to me since childhood, but to what is ahead of us, or the extinction of the human race if both, science and religion keep dominating and controlling all sources of information…
I warned many of you that; the nefarious reptilius are using technology to destroy humanity i.e. nukes and the benevolent Draconis are stimulating the mind of more progressive engineers to keep us safe and alive.
I also made you aware that; the reptilius will always endorse, promote and support their "slaves" by facilitating their reach to positions of power and have easy access to the masses via technology through Google, LinkedIn, Facebook and twitter etc. (i.e. Trump!)
Well my friends, to some of you who are/were following Terania and I on Facebook, you may have noticed our absence lately… And chances are, like it happened with my most popular FB pages in the past, including "I am Alien UFO reality" we are now unable to sign in to any of our old accounts.
It is important for all of you to realize how dedicated all reptilius slaves or our "Internet enemies" have been to disconnect us from the world and stop us reaching you with our critical cosmic teachings and warnings.
While my YouTube channel is growing steadily with 3750 subscribers so far, so is our Cosmic Code private website (nearly 9000 people.) While you may not be interested in becoming a VIP you may also join us for FREE and receive my regular bulletins directly into your email box! Especially if you are not a fan of popular public platforms.
While Terania and mines FB "firing" means also losing thousands of friends on Facebook, we can not let the reptilius totally eradicate us from millions of potential curious Truth Seekers.
When you join us, do not use your credit card… ET VOILA!
Dr. Turi and Terania will never stop posting on my blog and the Cosmic Code website and we can keep the discussion going for as long as you need, and this includes important announcement and super deals!
Our real time stats traffic does not lie my friends, the entire world is reading and learning from www.drturi.com. Readers from China, Russia, India, Australia and Europe flock everyday as soon as I post an article!
MEMO – "Interesting email from my Webmaster Alan sent in 2010: You know Dr. Turi I realized something super interesting looking at your Alexa stats. A third of all your traffic comes from India. What's that about? Maybe you need to make a trip to India? I tell you why I think that's super interesting as well — India (as OF COURSE you know) invented Vedic Astrology so the fact that they are heavily interested in your European style is a huge testament to your work. It's like they're saying that YOUR astrology is better than their own. It's like if I had a new Cuisine/US Chef site that was visited mostly by France and Italy. That's a huge compliment my friend. Unless of course they're stealing your work and retrofitting it into their Vedic style! You never know!"
Meantime, if it was not for my genius webmaster Dr. Tom, a Vet working for the US Department of cyber welfare security, none of my websites would be operational today. It is because of his extraordinary expertise and constant watch that I have been able to keep the reptilius infected souls away from our four computers.
But being forced out of Facebook is not exactly an accident, and I start to see the light to this incident… Humans are machines of habits and this platform is not only addictive but combative, deceptive and depressive. And you may not necessarily be able to avoid the mass of "sub-humans" ready to use profanities if they can not relate to your personality, your information, your work, your beliefs or more precisely, your natal UCI!
And if you read the "manifesto" of any reptilius infected lost souls who killed so many innocent people over the years, Facebook is an evil place created and used by the reptilius moderators and owners of the most popular pages (or groups) you will not be allowed to join or visit! Some of those owners creators are very protective of their turf and truly believe your business will die without "advertising" on their page.
Gee, most of my time is spent writing and teaching for FREE yet, those insecure idiots are unable to perceive the values of my cosmic work!
Many of those creators are quite wealthy and spent tons of money grabbing followers to satisfy their own ego through the accumulation of people exposing their private life publicly!
Here is a French saying that may be worth your translation… Pour vivre heureux, vivont cache!
In this humongous soup of intellectual variety, negativity reign supreme and has and will continue to stimulate vulnerable underdeveloped souls to commit suicide.
Not to forget, the secret engagement of the US and foreign governments using all your private information for political and other advertising purposes!
******************
UPDATE!
I TOLD YOU SO yesterday ! Facebook paid contractors to listen to your audio chats
What ever happens to you that may seems devastating is often a blessings in disguise… Firing us was the best thing the reptilius could do to us… Talk about those infected corporations and the government using technology to dig into your private life!
Memo – Here is a French saying that may be worth your translation… Pour vivre heureux, vivont cache!
********************
The obvious depressive, negative heavy flux of endless negative thoughts enveloping every human beings subjected to all those technology and the disturbing, dangerous "phantom" vibrations is becoming a serious warning sign that too much technology IS hazardous to human interaction and afflicting the body, mind and soul negatively!
This "psychical poisoning" forced the Draconis to act in our behalf, with a powerful "surge" through a black hole from far away galaxies!
Humanity is degenerating fast and time is running out!
We need millions of followers, not just thousands, to make a difference and we need you to be part of the solution yesterday!
Start right now my friend, again while you may not be interested in becoming a VIP you may also join us for FREE and receive my regular bulletins directly into your email box!
If you are (or not) a fan of popular public platforms join our Cosmic code family so I can feed your spirit with more regenerating cosmic fluid. And if you already are working with us and the benevolent Draconis, let me thank you and suggest the cosmic code to as many people as you can.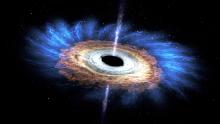 Astronomers spot 'unprecedented' flashes in our galaxy's black hole Cosmic Warning
As explained yesterday the Draconis generated this "electrical flash" producing an upsurge of positive current to help a psychically deteriorating human psyche. This is their way to help many human beings to uplift their spirit and avoid deeper depression leading some lost degenerated souls to engage in honorific endeavors such as the ones experienced last few days…
Humans are MACHINE of habits and I recall well before becoming "infected" by Facebook, Terania and I used to take long road trips, enjoy nature and our communion with Mother Earth was revitalizing to us both.
Indeed the reptilius have and will always use technology to addict and infect people from all walks of life and fight a new cyber war between each others because no one can see eye to eye knowing the majority of humans are consumed with both stupidity and politics…
Facebook muted us from all our popular pages again! This time may be for good and I warned you of this possibility months ago! It finally happened, the conspiracy is real and we need you more than ever now! Will we ever be back? Not sure just yet my friend…
Sharing Email: From a student/client Munkund:
Hi Dr Louis and Terania,
Hope you're well. I'm not sure what's happening, but both of your Facebook accounts seem to have disappeared!! Can you advise how else I can communicate with you?? Is there a WhatsApp account or similar that I can reach out to? I've purchased the home study course, and I have a few follow up questions. Thanks!
-Mukund
Critical message to all! Religious people have complained to Facebook and LinkedIn thus they fired me and I am now unable to post my cosmic teachings anywhere on those public platforms! I need you help so please if in your heart and soul, you believe in my critical mission become my voice and, help me beat the reptilius. Please post and share my regenerating cosmic wisdom everywhere you can, be part of the solution, share light, love, hopes with others. Thank you my friends… DT "Google, Facebook, Wikipedia, LinkedIn, Satan's Minions and Dr. Turi"
Kerry Cassidy, "Project Camelot" predictions to remember!
August 1/14/22/26 (Starting on the given date, will last all the way to the next window)
Entrails Upset Spit Above
Red Fire Wind Water To Dance
Stars Command Shock Science
Calm Deception To Strike
KEYWORDS
Japan / Asia / France / Italy / Cosmic – Space News / NASA / Nukes / Weird news / Freak / Space / Rocket / Surprises / Unexpected / Explosions / Shocking / Stunning / Baffling / Incredible / Lightning / Electricity / Fire / Unusual / Humanitarianism / Children / Unrest / Discovery / Very old -very new / Invention / Science / Earthquakes (always at or above 6.0) / Tsunami / Volcanoes / Tornadoes / Airports / Aeronautics / Sky-Diving / Technology / Electricity / Television / UFO's / Cosmic phenomenons.
Be safe for if one of your 2019 personal negative cosmic biorthyms interact with one of August 2019 SOS to the world deadly window dates you are playing Russian roulette with your life! Please share my warnings and be safe!
Note today's date is August 14th, my SOS to the world deadly window is becoming more obvious with the shocking news and the seismic intensity is once again building up!
today: 5.9 in Saipan, Saipan, Northern Mariana Islands
5.8 in Cabo San Lucas, Baja California Sur, Mexico
5.5 in Doctor Belisario Domínguez (La Barra), Chiapas,Mexico
Keep up with my predictions read "Astronomers spot 'unprecedented' flashes in our galaxy's black hole – Serious Cosmic Warning!" and if you did not yet watch this video below!
SHOCKING?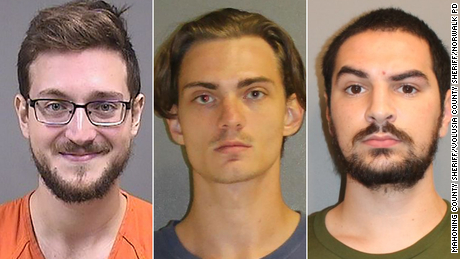 Three potential mass shootings were foiled this weekend with the arrests of three men based on tips from the public, officials say
B READY FOR THE NEXT SOS PLUTONIC DEADLY WINDOW OF AUGUST 24TH
Chemical spill near Lake Michigan closed beaches and killed hundreds of fish
Former NFL and Texas Longhorns star dies in motorcycle crash
Florida man arrested for threatening to open fire on a large crowd of people
Almost 4 tons of weed found in jalapeño shipment
Man arrested for allegedly threatening a shooting at Jewish community center in Ohio
6 teens shot at 'instant house party' organized on Snapchat
On to the current shocking news translation with another You Tube video below…
The sad reality is; new guns regulations will not stop the carnage and bombs will be used next!
And again ITS GONNA GET MUCH WORSE! Because the reptilius hijack the body, mind and souls of humans from all walks of life and not only powerful people in charge of your life! i.e President Trump!
Posted to the world
June 12, 2013
MY LEGACY OF FIRES DEATH AND DRAMA WILL RETURN UPON EARTH!
German/Vikings Skin Alike (Trump)
Black and White Red Blood (US /world population)
Fire War Violence Passions Rule (Terrorist attacks)
God No where To Stop Fires (California fires)
Hitler's Evil spirit reborn (Reptilius agenda)
NBC's Brian Williams doesn't question guest's Trump-Hitler theory
LET'S FIGHT EVIL JOIN THIS COSMIC CODE MOVEMENT.
Start right now my friend, again while you may not be interested in becoming a VIP you may also join us for FREE and receive my regular bulletins directly into your email box!
Also my You Tube video ended up "shockingly" fast today as I did not anticipate this unexpected loud knocks on my door firing up Lady to bark.
Someone knocked my door loudly and I was quite upset to be disturbed in the middle of my recording! I rushed outside and I saw the person driving away… I had no idea who it was probably someone trying to sell something, like religion… I also had a PT appointment but I had enough time to go there and Terania was reminding me about it! How can anyone deny those disturbing cosmic winds when I give you so much proofs and explanations? lolol
A 7-foot crocodile was swimming in a creek as kids played in the water Shocking? Children?
July was Earth's hottest month on record Stunning?
Is 'super weapon' behind Russian nuclear incident? Nukes?
Epstein autopsy finds broken bones in his neck Shocking?
She went skydiving but her parachute didn't open Aeronautics / Sky-Diving
Jet crash-lands in field after striking flock of gulls Aeronautics?
For sale: Japanese Air Force One. $28 million. Aeronautic? Asia?
Virgin Galactic unveils luxury lounge at its airport for space tourism Airport?
Tennis player smashes two rackets and curses at umpire in Cincinnati defeat Shocking?
Great white shark surprises family on boat Surprise?
Riot cop filmed punching woman Technology / Shocking? Emotions rule…
YouTube sued for allegedly discriminating against LGBTQ community Shocking? Technology?
Microsoft warns Windows 10 users to update immediately Shocking? Technology?
The 'dark side' of Finland's famous free health care Greed
Cliffs come crashing down as kayakers pass Shocking? Lucky people wrong place right timing!
Disney fans should thank their lucky stars Draconis
Hong Kong spends billions to avert recession Asia?
Judge sides with scientists trying to build telescope Reptilius

Also warmly thanking my good old friends Alma/Atma (Guthrie) and William Roehling Director: San Diego "LEGIONS OF LIGHT" for having me as a keynote speaker on November 3rd 2019 for the San Diego UFO SOCIETY. Draco gave me the date for that special day because we are also planning to do an "Evening UFO's Sky-watch" and I want to make sure all the people invited will experience the incredible and his mind boggling psychic power working through me. I will keep you posted and offer you more information to join us when the planning is finalized.
With such a line up of phenomenal speakers expect only the best! Remember it is only if you socialize that your wishes will come true… No social interaction can sometimes lead to a lonely, boring life! if you trust my cosmic wisdom, join us because this event WILL BE LOADED with very interesting surprises that will change many people's lives!
While the management is offering the great option to save you more money pairing with a male or female roommate, they are also making sure you'll be matched with the right person.
There are people awaiting to know you right now and god knows where this new relationship will take you! To register for roommate matching, just fill out the form here.
Once again make sure to mention my name Dr. Turi to Adele and contact Teraniapromodir@gmail.com right away!
Thank you all… DT
WHY ARE THINGS FEELING SO INTENSE? HOW DO WE RAISE COSMIC CONSCIOUSNESS?
"Cosmic consciousness is the awareness of a cosmic God speaking his divinity through the signs and use it wisely to serve, warn and guide humanity. " Dr. Turi.
Join us at ANTIAGINGGETAWAYCRUISE.COM from March 14th- 21st 2020 where I will offer my own cosmic wisdom and unique tips to stay younger, correct (or improve) vision using Nostradamus's natural mean and specific health/youth tips!
I will elaborate in time about what I will offer on the ship and you should start by visiting their website and plan to join us in 2020.
A different kind of cosmic music… ~Terania
Beyond the Secret 2007
The Power of the Dragon 1999
Moon Power Starguide… 1997
I Know All About You 2000
And God Created the Stars 2001
602 265 7667