June 29, 2013
"There are specific Universal Laws designed by God – Consciousness – is the awareness of a divine cosmic  power and use it wisely to build emotional, financial and spiritual stability!" Read the future –  Watch the future!
'Monsignor 500' Scarano was known as a priest with lots of cash. He was arrested with moneyman Giovanni Carenzio and Giovanni Zito, then with the military police, in a scheme to smuggle $26 million from Switzerland into Italy on a private jet to avoid customs and taxes. Read More.
Check my "Vatican / Swirtzerland Banks" Predictions
Dear Readers;
The current Scorpius Draconis will not allow anything or anyone to get away with any secrets and all cosmic unconscious human beings, regardless of their positions or achievements are targeted. This Dragon is impartial and with humanity until February 2014. There are many more incredible secrets to be divulged and many more people getting "wake up calls" to experience from Paula Deen's cookbook canceled to the the greedy, abusive Illuminati in high places .i.e 'Monsignor 500' Scarano, Giovanni Carenzio and Giovanni Zito, then with the military police also involved but unaware of the Scorpius Draconis waiting for them.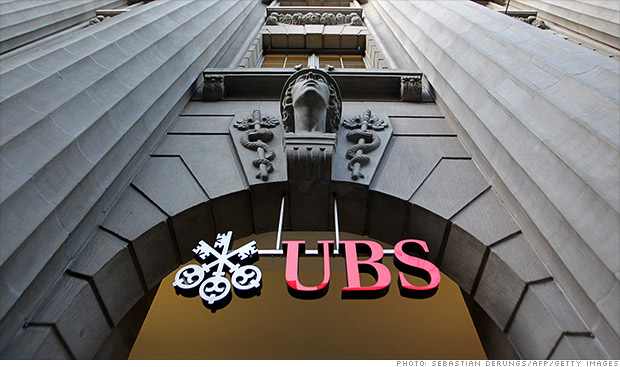 Swiss bank now can share secrets
How more precise can I be? This prediction was published November 15, 2011
Prediction #19. The Tail of the Dragon in Taurus will force many people to lose all their possessions and bring serious insecurity to the poor. The same very people will demand drastic financial decisions to be taken. Unable to survive many Aesthetic Industries involving top names will declare bankruptcy.  Switzerland and its secrets banks devious manoeuvre's will be exposed and forced into a full restructure. The Swiss Guard *Vatican banks and security will also be forced into a full restructure.
Amazing how I write a newsletter then the very next day God is sending me  the clarification for my readers? Is this an omen for you to trust Dr. Turi predictive gift?
 God, Jesus, Science, The Cosmic Code and your Children
I HAVE A DREAM, THAT IS… FOR HUMANITY TO WAKE UP!
We are living some incredible times where God's celestial will can not be ignored by his children any longer and anything REAL, rough and true including humanity treating mother earth WILL be acknowledged.  "eat won't relent in scorched Southwest."
I am generating the 2014/2016 "visions" or 25 Universal predictions that will change our world  for my VIP's here is sample:
Prediction # 9 – A year of endless HUGE fires and record high temperatures where many fire fighters will pay the ultimate price during my "SOS To The World Windows."  Expect a full restructure of the International Association of Fire Fighters as the ministry of environment will impose many new rules affecting National Parks.  The Same "dragon" produced  the highest air temperature on Earth" — 134 degrees on July 10, 1913, in Death Valley's Greenland Ranch. Become a VIP there are many more for you to acknowledge.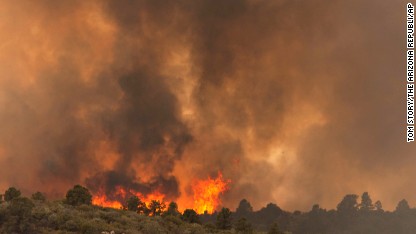 Update June 30, 2013 – 18 firefighters die in blaze
Is this a serious omen that you should pay attention to my "visions?'
I am here to lead you towards a new "Cosmic Consciousness" and new awareness of a Cosmic design that speaks of the glory and the real identity of our creator.  The beauty, love, hopes, respect and peace found in the the essence of ALL religions have to be replaced! The old abusive Neptunian religions reflects the end of the Age of Pisces and the birthing of the new humanitarian Universal Age / religion of Aquarius. This world is getting smaller and smaller the evil souls need more time to grow up into more refined, smart and peaceful human beings… Its all about cosmic education where no one has to die because of its skin colour, his race and religious convictions.
ALL IS BECOMING UNIVERSAL AS THE OLD MUST GIVE IN TO THE NEW!
Life is a constant process of changes, you are living those changes and you are not reading me by "accident." You asked for the light, you asked for the truth and regardless where you stand for or against Dr. Turi's cosmic wisdom its time for you to wake up and rebirth yourself into a more refined, spiritual human being.
THE ARIAN  DRACONIS IS ON ITS WAY TO PLAGUE THIS WORLD! THE BATTLE BETWEEN BLACK AND WHITE AND ALL RELIGIONS HAS STARTED –   AT THE END GOD WILL TEACH HUMANITY THEY SHARE THE SAME BLOOD COLOR AND THEY ALL  BLEED RED!
U.S. student killed in Egyptian clash
May God bless your souls
Slaughtered: Roelof du Plessis, 46, was shot dead in front of his wife Laura, 44 and son on their farm near Pretoria – Mandela's passing and the looming threat of a race war against South Africa's whites.
Yes sad enough the Scorpius Draconis at work allows NO secrets any-more, death and drama in preparation for my 2014/2016 Arian Draconis impact! – http://www.drturi.com/hitlers-spirit-upon-germany/
Prediction # 1 ////////////////////////////removed – non public //////////////  This dragon is all about ill make many reform with emigrations, build walls between the US and America and revamp ALL that involve emigrations/foreigners in or moving to the US.
JULY 4TH 12 HOURS SUPER DEAL
 If you are interested IN A FULL LIFE READING you must call Terania at 602-265-7667 
Deal 1 – STARTING JULY 4, 2013 FROM 9:00 AM TO 7:00 PM – PT – THE PUBLIC WILL ALSO ABLE TO JOIN FOR 12 MONTHS FOR $25 ONLY (regularly $99.95)
YOU CAN NOT USE OUR CART FOR ANY CONSULTATION DEALS  
Call Terania at 602-265-7667 DIRECTLY.
JULY 4HT DEAL START 9 AM AND END 7 PM PT ON THE SAME DAY. 
Remember knowing where your natal or hidden dragons are will help you direct the cosmic fluid in your direction.  Often changes are imposed to better your life but if you do not know you are taking the chances to suffer cosmic ignorance. Remember also my work is unique and if you ever dealt with a psychic or an astrologer before you are very far from getting the real essence of the cosmic code because chances are your spiritual guide while committed and dedicated to help you does not own cosmic consciousness. This Scorpius Dragon demand everyone of us to; hypothetically speaking die and rebirth into a more sophisticated wiser human being and I am here to do just that!
I will guide you in accordance to the cosmic rites and ceremonies… This is your July 4th special deal, it happen only once a year and you must do something different, something unique and the good news is; this day will LIBERATE your spirit and my guidance will last a lifetime…
If you are looking for love, money, your mission, your soul mate, spiritual stability or if you have questions about health, someone you care, a child I WILL APPROACH IT ALL and so much more! read what those who dealt with me in the past wrote about my services…
Get a spiritual present that will last for a lifetime because nothing will ever compare to what I will offer you to feed your spirit with real spiritual regeneration, priceless direction and predictions. I will take good care of you but remember you must order during business hours and on July 4th 2013.
JOIN THE COSMIC CODE FOR 12 MONTHS ON JULY 4TH FOR $25 ONLY!
 http://www.drturi.com/store/cosmic-code-membership/ 
Important once you order with your credit card you MUST email teraniapromodir@gmail.com and she will comp you in. 
Note as soon as you proceed and become a VIP call Terania at 602-265-7667 to schedule your July 4th special deal reading OR EMAIL HER at teraniapromodir@gmail.com if you decide to join for 12 months for $25 only.
Blessings
DT
 So please sign my petition, my goal is to reach 1000.000 signatures but my real mission is to reach the entire human population and I can not do this without your precious help…
 "For evil to flourish, all that is needed is for good people to do nothing."
"If you are not happy its because you do not live your destiny"
George Noory and Dr. Turi on Gaiamtv
WHAT DOES THE WORLD SAY ABOUT DR, TURI?
 I WANT TO WARMLY THANKS THE WISE SOULS WHO TOOK THE TIME TO CLICK  ON THIS LINK FOR THEIR SUPPORT!
Make a commitment to be happy and do not feed evil
Make a commitment to create anything big or small everyday
Make a commitment to share it with others
Those simple rules will assure you good karma, spiritual regeneration and a good use of the Supra-conscious creative forces because the future is nothing else than the reincarnation of the thoughts…
Blessings
Dr Turi