May 13, 2019
MEMO
Published April 29, 2019: SOS TO THE WORLD, Terrorism, Death, Secrets, Russia, IRS, Drama MAY 17th, 2019
All my 2019 SOS to the world deadly windows involve earthquakes above 6.0!
6.1 magnitude earthquake near Miyazaki, Japan
The radio show below can only prove my claim if you are patient enough to listen to my dated predictions.
Dear readers;
This is the world you live in today, where love, respect, security and cosmic wisdom is largely missing. The large majority of humans are not only unconscious of their own cosmic Divinity but keep paying the ultimate price for ignoring the cosmic code jurisdictions. But there are "no accidents" as the reptilius will use all in their power to make sure your depleting mind is kept busy with politics, religions, Mars, Lunar projects, sports, sex, gluttony, legal, illegal drugs and entertainments.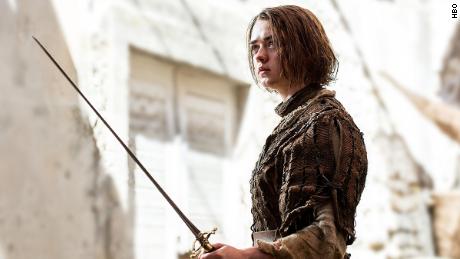 Arya, Lady Gaga and Avengers rule!
But who's to blame humans for escaping the grim drumbeat of political warfare, terrorism, school shootings and the newest apocalyptic warning about the future of the planet? Too much time and money spent on the above and no enough thoughts are invested in "Soul Doctors" teachings…
Yet I am still here asking my readers to be part of the solution by sharing my work and, while incredibly difficult, not to give up on hopes for the future of humanity! I never nor will I watch "Avengers" or any popular movies mostly because the reptilius are mixing and using technology through destructive, war like shows. All I can so is to use pictures to remind you of what's really going on!
The Reptilius confine the human spirit into entertainments, politics, sports, sex, drugs, religions, science, atheism separating humans while nurturing hate, confusion, fears, chaos, discords, fights, suicides, steal your attention and alter your psychical awareness and stop your spiritual interaction against them!
Richard Branson's Virgin Galactic and Jeff Bezos's Blue Origin are competing to be the first to send a tourist into space.
Shame on those greedy reptilius infected GREEDY billionaires
Yet, assimilating and accepting such a far fetched phenomenon is not something people from all walks of life, victimized by those entities can do! And unless you help me reach and teach people (and children) to fight this alarming tsunami of negative thoughts our chances of surviving the reptilius agenda is ZERO!
Once again, as mentioned in many of my previous You Tube videos and articles, this detrimental plague depleting the human spirit is psychical in nature, thus must be approached and delegated spiritually. Yet 99.9% of people can not; either comprehend or even accept the gravity of the situation. This make the endless suicidal wave and deplorable school shooting will never stop!
We must aim at the heart of the psychical problem which start and end in all our colleges and universities and create a new wave of highly advanced spiritual, cosmic conscious teachers. Then allow those "Soul Doctors" to educate the children on their Divinity, expose their inborn sins and virtues (karma) and mend those degenerated spirits.
"Show me a reader, I will point out a winner!" Dr. Turi
The critical message here is, to by pass the religious and scientific indoctrination! Then teach the children (and parents) all about God Cosmic Divinity, Jesus inital cosmic Ministry, the Universal rules and the complexity of human UCI making them so different from each others.
Then from there guide them to apply the will to control their own stars! Doing so the reptilius have no more control over the human psyche because you are now fighting the reptilius psychically on their own psychical ground! Remember reader, you are a critical part of the solution help me save humanity by sharing my cosmic wisdom…
"Knowledge is power, ignorance is evil, and for evil to succeed all good people have to do is NOTHING!"
Let's explain the news outside of conventional journalists' lack of cosmic wisdom by watching the video below…
Yoga instructor who went out for a hike in Maui is missing