6/4/2016
God Have Mercy on all your lost children ignoring or challenging your eternal cosmic presence…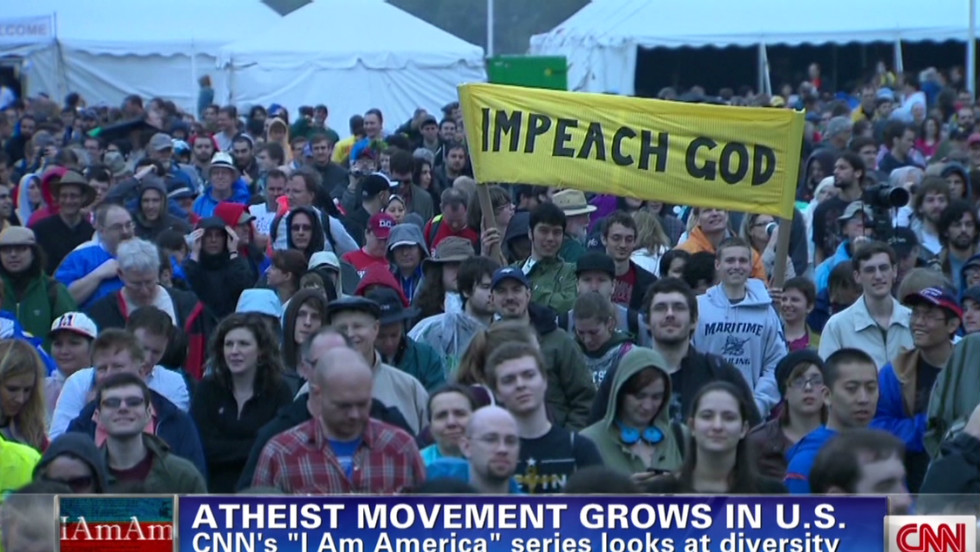 Thousands of atheists gather in DC for 'Reason Rally'
WARNING! – WARNING! – WARNING!
We Have 50 Years Left! –Read the endorsements!
"Science and atheism kill original cosmic ingeniousness, if educational pride is allowed to grow it will destroy the world within 50 years or less. All spiritually gifted people and pious souls will become a voiceless target eliminated by science, sought as mentally inferior!" Dr. Turi
Is America Greater Without God? The reptilius at work!
Atheists & Christians, A Cosmic God is Really Pissed Off At You!
Thousands of unconscious reptilius infected lost souls are reflecting my undeniable predictions. Acknowledge a god created by man's religious folly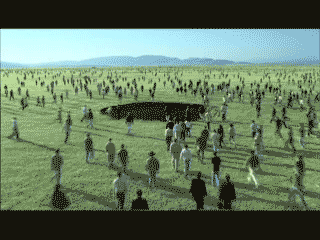 Are you following the atheist and religious herd in the pit of ignorance and fear straight to hell on earth?
THE SIGNS FOR FEEDING THE REPTILIUS EVIL ARE EVERYWHERE!
"It's HERE NOW! God/Luciferian Cabal's Global Enslavement of Humanity: Have You Been Caught In Its Grip? "
IGNORING THE REALITY OF A COSMIC GOD IS THE BIGGEST SIN FOR HUMANITY
A man-made false god is dying (END OF RELIGIONS) and the real cosmic God is born…
Introducing the world to God New Cosmic Consciousness
"Reasoning with a donkey is easier than to change an atheist or any idiots mind!" Dr. Turi
Prophecy & the Cosmic Code with Dr. Louis Turi – Feedback
The purpose is in the stars!
Yesterday in "Meet Christian, Cosmic Unconscious God Fearing Singles" I warned of an atheist society indoctrinated by cosmic unconscious reptilius infected political, scientific educational elites, endlessly breeding MONSTERS that are all stuck in this physical world!
Human 'mini brains' grown in labs – THE MONSTERS OF THE FUTURE! EVIL HAS ARRIVED ON EARTH!

A Harvard medical pioneer calls it "astounding" — an "incredible achievement" and a "quantum leap forward" in the battle against cancer, autism, Parkinson's, and Alzheimer's (and gay people). Indeed the scientific matrix at work, call it a disaster for humanity for many reasons.
First, those infected scientific pioneers are unconsciously working for the reptilius agenda to accelerate the psychical infestation of ALL human beings on the planet. Second, cancer, autism, Parkinson's and Alzheimer's, and gay people are the direct results, of the same scientists creating the drugs responsible ( the reptilius need ) to alter or destroying the embryos of all young mothers before or during pregnancy.
The religious matrix produces also monsters… and it's getting worse day after day! Read on…
Third, all educated mind "experts" are noncosmic conscious and oblivious of the human UCI or the complex karmic cosmic program of each human being alive today.
Those man-made brains are infected and spiritless and will give birth to the reptilius robotic monsters of the future I keep warning you about! ISIS infestation!
Fourth, they are all young souls born into the OCD spiritless rational engineers generation or the Millennials, read on! and this makes them natural-born atheist pushing for a godless world.
The crucial study involving the human spirit connection with God Cosmic Divinity and the old art and science of Astrology has all humanity need to help those man-made diseases naturally and safely but my cosmic work is ignored and ridiculed by a gullible conditioned, brainwashed society!
Time to take me very seriously and do your part readers by sharing my warnings….
I am also convinced many people will not be able to handle the truth I represent and ridicule all that I represent and teach. This is why it is a must for you educate yourself and read the following with your attention.
June 2016 SOS to the world deadly Windows , June 2016 Daily Guidance and Predictions and all other forecasts are now READY for our VIP's! Be smart, be warned, use the cosmic code at your advantage.

Dr. Turi M.D.U.S – Psychic reading, street – level palm reader? For entertainment purpose only??? Be real, you will always get what you pay for! Divine Astrology is an art, stay with the master. Experience Dr. Turi's Nostradamus 16 th century rare methodology. Try Draco the ET's mind-boggling universal and personal channeled predictions and be amazed. Check www.drturi.com. Test Dr. Turi's cosmic gifts with your FREE mini reading, E-mail teraniapromodir@gmail.com for more information.
SHOW YOUR SUPPORT JOIN OUR FACEBOOK PAGE
If you need to develop or refine your cosmic vibrations, attract love and light, UFO's, luck, health, wealth, or repel bad luck, the reptilius infestation and curses I can only strongly recommend you to read all about "The Power of my Talismans."
Regularly a Universal talisman cost $1500, with a live VIP Skype session, but you can get it for half price or $750 if you become a VIP for 12 months minimum first.
Regularly a UFOs (or health, work, love and career ) talisman cost $500 but you can get it for half price or $250 if you become a VIP for 12 months minimum first.
Please e-mail Terania if interested at: teraniapromodir@gmail.com and she will set you up.
Dr. Turi back on air with Pat Fringe (K-Talk) Fringe Radio, Saturday July 23, 2016 from 7-9 PM PST. Louis will speak on the current universal dragon in Virgo / Pisces and it's impact on the world, as well as how it will affect the upcoming 2017 axis in Leo / Aquarius. He will also speak further about E.T.'s both benevolent and reptilius as well as UFO's and other metaphysical secrets. Email Pat or call during the show if you want to experience a mini reading on the air.
The Cosmic Code is designed to teach the "divine" to all our VIP's who may have questions about a dream, a wish, fears, a job, a decision to make etc. But again, this work is not for normal people but for those who vibrate at a very high spiritual cosmic speed. Join us, we are there for you in the Cosmic Code website.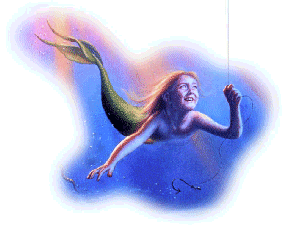 If you are one of those rare spiritual human beings in the ocean of life looking for my uplifting spiritual hook, and interested in learning more about the Cosmic Code, God Cosmic Divinity, Astropsychology or Astroforensics just ring the bell! I will open the door of a new world above for you to join our VIP's in our Cyber Cosmic Code University! All the answers to what it means to be human and so much more is awaiting you!
Blessings,
Dr. Turi
Note from Terania:
There's not always a shorter route… usually – to any place worth going.
Guess the only way to get "instant gratification" of some sort would be for the "MOTHER SHIP" to arrive and grant peace, love and light for all but still many would not believe it. But again, our methodology isn't a belief system…It comes naturally to the senses or should for those advanced enough.
The fact it that 99.9% of the world are undeserving and have replaced all that with cruel, chivalry like order within this kingdom…After all, even those in charge of the world are like knights of the old order still in charge of the so called new order.
Their version of the apparent new world order is to keep all on a hippie trail with a head full of zombie…That's the other side of Aquarius – Universal – free love they want the world to lean on regardless of belief system but it's not what the real cosmic order of the galactic federation of light intended.
In other words, while the age of Pisces is dying and all religions are to be a thing of the past, the elite would rather the masses to have no belief in God, or else try to bring those connected to Judaism / Islam and Christianity together despite beliefs because Pisces is the sole basis of the world and remain in ones UCI somewhere no matter what and will never disappear even though an age is dying and giving birth unto a new age… But their version of the New Age in Aquarius is just making more "Muppet babies."
What is a deceiving Neptunian?
Even the benevolent race of E.T.'s have been ready to assist humans from the 3rd to the 4th kind and up, the bottom line is that there will be no changing their progress to the point that they become held entirely accountable for the people of this kind.
They are to have said; that people on this planet make their fate as they go and they need to take the blame in all and that includes discipline in one's life as well as fixing one's own errors themselves or endure the pain and karma that follows because of those choices… Or face similar setbacks that certain extraterrestrials once had.
As this work has become more favorable, there have been more space inhabitants that have also involved themselves in these groups and as some are from other systems, so this is where it can be difficult sometimes to tell who is really genuine on this planet apart from others.
At least for us, we can escape the physical matrix as we have the right spiritual tools.
If all goes wrong in the world guess we are covered by the force and back to our real origin (next level) on the star ship…Though that's for us to know and the rest to find out.
It's just that one has to be objective enough to get it – all else interferes with their objective…Period.
Blessings,
*Mrs. T*