June 22, 2013

"There are specific Universal Laws designed by God – Consciousness – is the awareness of a divine cosmic  power and use it wisely to build emotional, financial and spiritual stability!" Read the future –  Watch the future!
Dear Readers:
This is your Sunday Cosmic Code sample newsletter Terania and I decided to share with the public…
I hope you will enjoy it fully and join us in the Cosmic Code website for many more in the future. Knowing the full moon was going to be unusual maturing in the sign of Sagittarius (wild open spaces) during a supernova window (the past) Terania and I decided to make a good use of our Cosmic  wisdom and experience the best of this lunation by visiting Tombstone AZ.  This is a historic western city in Cochise County founded in 1879 by Ed Schieffelin in what was then Pima County, Arizona "Arid Zone" Territory.
Today Sunday June 23rd, 2013 the moon is at it's closest point to earth  at 7:32 est and this will not happen again until August 2014. This full moon bright light will also attract the wondering eyes of billions of cosmic unconscious human beings who can not make a good use of her whereabouts in the belt of the zodiac. In fact the demonic rays of many past full moons took the lives of so many unlucky souls and working / living in harmony with her eternal voyage through the signs is a sure sign of protection many wise souls like us are aware and make a good use of…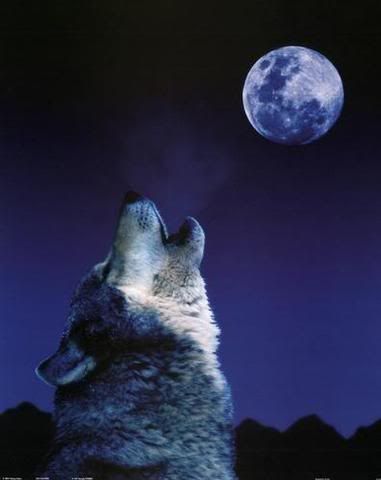 Like an howling wolf responding to the magnetic full moon pull, many human exert their utmost destructive animalistic instincts under her power  but again my work is not designed to benefit the  non-evolved spirit forbidden to my world…   In time of a full moon nature and human are stressed to the maximum and many experience different level of  "dementia."  The situation becomes deadly for some unlucky souls experiencing  the Scorpius Draconis making a hard angle to their personal "cosmic biorhythms."   Since 1991 I translate her dramatic effects upon humanity in my yearly book publication "Moon Power" to millions of people heeding my "visions" and again through my extraordinaty cosmic  legacy and Nostradamus 16th century methodology I offer the young souls this upcoming warning.
JUNE 25/26/27
Entrails Upset Spit Above
Red Fire Wind To Dance
Stars Command Shock Science
Calm Deception To Strike
KEYWORDS 
Cosmos News / Nuke / Weird news / Surprises / Explosions / Shocking / lightning / Humanitarianism / Discovery / Earthquakes (above 6.0) / Volcanoes / Tornadoes / NASA / Aeronautics / Technology / UFO. 
Becoming Moon or fully Cosmic conscious will never happen unless you find and use the right teacher knowledgeable / gifted enough to lead your spirit into higher vibrations but the challenge is to "exit" temporarily this dense physical world and open to the divine. Its a natural inborn instinct for the wise soul and an impossibility to those born with a denser UCI.
SEE THE RESULTS OF THE JUNE 25/26/27 SOS TO THE WORLD WINDOW
We took the 3 hours drive going East on HWY 10 talking about our experience 2 days ago with some friends living in Tucson who invited us to join them all to revive the past. Yes this mercury retrograde brings a lot from the past offering you the opportunity to catch up instead of becoming instinct from the cherished memories.
Many of my good friends, including Jim Rodger and his new wife was there and we spoke, laugh and recall the so many predictions offered back in 2009 to his audience on his many TV shows.  These souls are part of my life and we pray God to keep them all healthy and happy…
 We made it safely to Tombstone faithfully following the Hummer GPS all the way to the Court House we decided to visit first!
As we walked inside the old building we both felt dragged into the past, the smell, the size, the collected artefacts were speaking tons to us from all the spirits that, once upon a time  used them daily…
There I took a picture of the most wanted pretty woman in the world…
In fact I took so many pictures that it will be impossible for me to post them all here but I picked those I think will interest the reader…  Things we take for granted such as toothache today would have been a nightmare for those folks then looking at the tools that were used on them…
There were so many rooms and so much material to read and see and Terania caught me on this one with a bunch of bad guys, This place is haunted to the extreme and it must be fun to sleep one night in this building .
Terania and I are into metal detecting and doing so in Tombstone would be finding lots of good relics and rare coins…. May be we will do just that once given the permission and submit all findings to the museum?
The man responsible for creating  the city of Tombstone 
Edward Lawrence Schieffelin  was born in with his natal Dragon's Tail in the daring wild sign of Aries and was a born a daring warrior. His Dragon's Head (luck) was located in the sign of Libra (Law/contract) and with his signature "selling his claim" made him a very rich man.  He died at the age of 50 witch is quite an advanced age for this dangerous time period. Henry Ford/ Von Braun and I share the same Aries/Libra dragon and this dragon offer the soul the option to START, to create, to dare, to challenge and produce/do something leading to immortality and a fine legacy for humanity…
Life was extremely hard during those days and many paid the price of their "moon" cosmic ignorance and met with their death… There are no accidents, nor coincidences, only subtle cosmic circumstances at work  humanity is slowly uncovering through my work…
Working the mine was pure hell as those people died from exposure, diseases, malnutrition and accidents… Many Chinese emigrants were also employed to build the railway from Yuma to Tombstone and in such terrible conditions so many experienced their early demise…
The goal was uncovering the so many rich AZ metal and silver.
While Ed Schieffelin's claim sold for $300.000 the town prospered from about 1877 to 1890, during which the town's mines produced USD $40 to $85 million in silver bullion, the largest productive silver district in Arizona. Its population grew from 100 to around 14,000 in less than 7 years. It is most-well known as the site of the Gunfight at the O.K. Corral and today draws most of its revenue from tourism.
Terania was caught drinking water and ice and brought to jail where she will spend 2 minutes with the kids looking at an outlaw disturbing the peace for drunkenness and pose for her husband…
Yes its Dr. Turi in the picture… Looks like this full moon in Sagittarius (maturing on my rising) forced me to become a part of the famous Gun Fight At The OK Coral! I was asked to join the bandits actors and shoot one of them…
I had so much fun being a direct part of history and killing the "bad guy!" He missed me as I hide away behind a barrel and the audience was applauding and enjoying the show…
What are the chances for me to be asked to join the action? guess what it was all written in the stars for that day because this Sagittarius (wild/cowboys) Full Moon matured on my rising. But again this type of information will make no sense to the born atheists, agnostics, and envious sceptics alike who have nothing else to do than try hard to hurt my integrity…
HE IS DEAD! I WON I WAS FASTER!
May be I was there once upon a time??? From there we moved on and took a long walk through Tombstone streets… Everything buildings, every places we walked to spoke to us of a time long gone…
 Right at this intersection 70 people meet with their death still wearing their booths and many more were hanged not too far away. Indeed a place you you should visit if like us you decided to live Arizona for Florida.
A trip in this carriage is simply unforgivable and a must just to realize how those people felt while travelling through the desert! But gee but am I glad I'll go back to Phoenix in my air conditioned Hummer in less than 3 hours? 184 Miles / 296 Km – 2 hours 48 mins.
We visited so many places and Terania stomach started to rumble, it was time for me to take her to  "Big  Noze Kate' Saloon" a much cooler place to enjoy a cold drink –
Then after  her first drink, I caught her in an obvious unfaithful act right in my face…
Yes my soul mate was planning to be unfaithful with the most popular, handsome, dangerous, sexy cowboy in the saloon… She stood up and went straight to dance with this attractive cowboy stranger!
But the man heard of Dr. Turi early KILL at the OK Coral and began to turn the gun on his head ! He knew he had no chance against me, when I stopped him and said I was forgiving him and his whiskey! In fact this gentleman was the piano player in the bar and he is a damn good musician.
Indeed a day Terania and I will not forget and happily shared it with you readers… Remember as a VIP you will travel with us, share our experiences and learn a lot in all our future "cosmic  trips."
Blessings to all
Dr. Turi
STAND BY FOR PROOF OF PREDICTIONS  THEN – BE WARNED, BE WISE, BE SMART, BE PREPARED, DR. TURI IS CNN BEFORE CNN – JOIN THOUSANDS OF COSMIC CODERS…