01/6/2018
If we use Astrology for entertainment purposes only, no matter how inspiring it could be, without communicating its critical methods, how can the average person distinguish Divine Astrology critical values from pseudoscience? Dr. Turi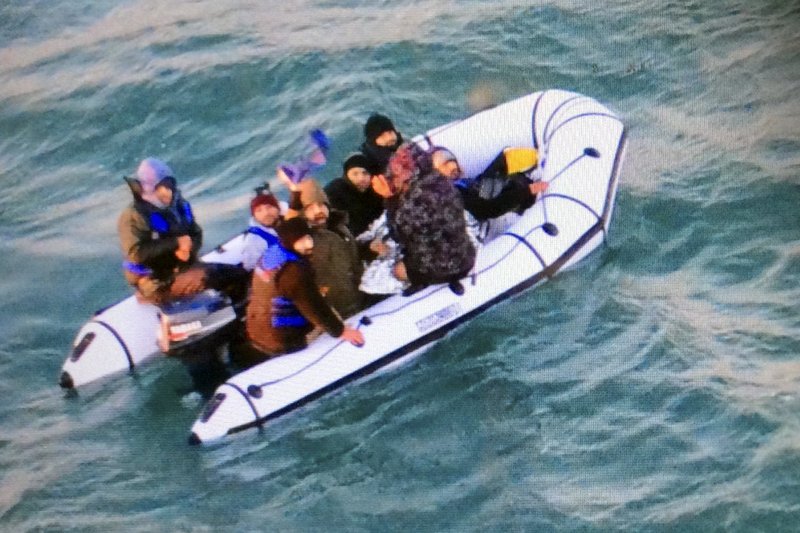 English Channel sees uptick in migrants trying to cross over
Dear readers;
Important announcement –
01/6/19 – Listen and witness all predictions broadcasted on Brooks Agnew X-Squared archived Radio show and check the results, given dates, quatrains and keywords offered in the quatrain and keywords below! Click here to listen to the show once you read this article!
In this show Brook and I discussed how the stars and the reptilius affect gestation, the human fetus and the fate of the unborn child creating human "defaults." This show will definitely help the listener to understand President Trump UCI's and his fate cursing the entire world foreign affairs. I also provided specific dates for earthquakes that as usual took place. I am offering the quatrains and obvious keywords related to the news posted below reflecting the current news on CNN. Read more about my Nostradamus' Divine Astrology methodology and once this SOS to the world deadly window is over the option to prove my claims is offered to all my readers and Brook's listening audience.
Imagine what deep reasons force those people to take chances with their lives? Imagine if you were one of them and forced to bring your children with you? But you are safe, warm, secure and lead a great life so why bother? Do you think a wall could or would stop those desperate people to flee their countries and try to lead a better life when they have to face the risk of death in the ocean?
And while I fully support legal immigration, those people do not have the means or the time to go through the regular legal system! Remember "a magnet will not attract a piece of wood" reader, unless you somehow share the same UCI as that person, his own beliefs and deep fears will be similar as yours and you can only support that person!
In fact, another of our friend and fierce supporter of President Trump shares the SAME exact Dragons and Gemini sun sign! But like 99.09% of people walking planet earth, he is only an unconscious human, responding robotically to his natal stars and totally unaware of his cosmic identity. And this alone allows me to understand, love and still respect him…
It is easy for any safe and spoiled American who never had to face such deadly challenges, to turn away or refuse helping those desperate people looking for a better life. When I left France in 1972, this immigration nightmare did not exist and all I had to do was to take the Ferry for Brighton then ride the bus to London.
All the British people I met during all those years spent in the UK was nothing less than formidable and embraced me as one of them. I never felt unwanted or misplaced and I was able to work very hard and years later after countless painful challenges, I proudly graduated from the Royal School of Music.
And while my envious, reptilius infected Internet enemies assumes I never went there and never learned to play piano, all I can do is once again offer them undeniable proof of my claims.
But the main reason for me to write this cosmic code newsletter today is to refresh your memory to WHY the entire world is becoming so cold, so racist and so uncaring… And once again, PLEASE keep in mind my work is not political but spiritual in nature and I could not care less about your political choice or if you support or hate President Trump!
As mentioned in ALL my previous radio shows, electing any President mean the people who gave that person full power MUST experience and/or suffer his fate and karma. To assimilate the importance of my cosmic teachings, all you have to do is to go back in time and realize the terrible choice for the oblivious German people electing Hitler. Hitler was born with the Dragon's Tail (negative) in Capricorn (politics) and the Germans' lack of cosmic consciousness cost was terrible and lead to the massacre of millions of people from all walks of life!

The current Government shut down, the Malaysia tsunami who killed over 800 people, last few earthquakes above 6.0, the volcanic eruption and many other devastating news were FULLY predicted non only in my latest radio shows but BEFORE 2018 ended in my 2019 Nostradamus' Personal and Universal Predictions.
Not only on the air but the published dated process of my cosmic code newsletters makes my claims totally unarguable if you are willing to INVESTIGATE and become the sole judge of all my predictions. All you have to do is to listen to the radio shows below or READ the predictions collections offered below.
Dr. Turi on the air with Brooks Agnew X-Squared Radio show January 2019 predictions
Dr. Turi on the air with Dr. J Andy Ilias radio live November 21st 2018
Dr. Turi on the air with Dr. J Andy Ilias radio live December 18th, 2018
Dr. Turi on the air with Jeffrey Pritchet December 14th, 2018
Large earthquakes volcanoes, tsunami predictions made on those fours radio shows came to pass! Read all the details and share pls "The year's brightest comet streaks by Earth a powerful omen / prediction for the world!"
GET THE BOOK FIND OUT WHAT THE FUTURE HAS IN STORE FOR THE WORLD AND FOR YOURSELF!
Next radio shows
Dr. Turi on the air with Suzanne Ross The fringe Radio 01/09/19
Dr. Turi on the air with Joe Montaldo UFO's Under Cover 01/16/19

Now there are incredible information involving how and why Hitler did what he did and those critical information as usual are for our VIP's eyes only! Thus if you are curious enough to read about what the experts historians can never write about or explain to your children about Hitler's UCI and fate upon the world, all you have to do is to join us.
You may also educate yourself on The Power of the Dragon and read 560 pages about all the famous and infamous people like Hitler, serial killers, actors, singers etc. who made history and why!
Indeed my cosmic teachings are not only rare and priceless but not for everyone unwilling or unable to make a good use of it! You can not be born an idiot and dwell with the divine for a cosmic God does not speak nor engage the fools… period!
In fact, my 90 year old friend Art Kunkin is the original publisher of the whole life one of LA's popular New Age magazine and when I gave him a copy of my book "Beyond The Secret" he totally forgot about the party and never stop reading my book!
The Amazon Book Review – Beyond the Secret is the fascinating autobiography of Dr. Louis Turi. It recounts his unusual life starting at birth in the Provence region of France, to his life in England and America. His experiences range from tragic to euphoric, mundane and miraculous, all of which have given him great compassion for his fellow humans. He explains metaphysical principles that apply to the different chapters of his life. There is much more in this life than the Law of Attraction. Other laws include metaphysical and cosmological aspects. It is an engaging read you will not be able to set down.
From Jacqueline J: "Wow, what a story! Not only is Dr. Turi's book filled with life experiences, but gives the perspective of them associated with the laws of the universe. He's had many supernatural events happen that propelled him into a new gifted life. He lists different laws throughout the book that really makes one think, law of obstacles, law of release ecc,. A very interesting read, I'm still in the middle of reading it. I'ts already added to my knowledge and sparked many an insight. Thanks Dr. Turi"
"Show me a reader, I will point out a winner!" Dr. Turi
Whole life magazine publisher reading my book (see pic)
Remember the religious and scientific corporate infected matrixes (The US Department of Education) own the medias, they have the wealth, the judicial system on their side and control all the information! Do you really want to know the undiluted truth about Hitler's rise to power and realize its deadly legacy upon the world? If so Join us become a VIP!
To this day famous "experts" from all walks of life have tried to expose Trump's idiosyncrasies or explain his character and none are able to offer "We the people" a full picture to what President Trump is all about! Yet, I offer real answers but without your help sharing my cosmic work people miss so much!
Indeed well before the 2016 "Russian hijacked" elections in "Donald Trump President?" I exposed our President's UCI *Unique Celestial Identity and wrote:
"Memo published 6/22/2015 "You have been warned. Trump will bring troubles and wars to this country because his stars do not bring luck with religions, foreigners, foreign powers and karmically supports America's enemies. Trump' stars are dangerous for America and the world and do not endorse safe foreign relationships – Trump's tendency to act obnoxiously or egocentrically doesn't show a wise understanding and use of diplomacy."
Nearly 4 years later how can anyone deny my visions when looking at today's news?
With so much proof of my UFO's predictive legacy on so many radio shows I can't help wonder why I do not get the financial support I need to propagate the truth even more… Repetition is a must in my work because so many people get to discover who and what Dr. Turi is all about and those people like you need to have access to the truth as you did!
The fact is; my predictions involving the UK, the government, its employees (and some at a personal level for you) can not be denied! Remember, currently the tail of the Dragon is ……….Sorry VIP's only….. and this sign rules power structures, large corporations, the UK, the snobs, the Illuminati, all CEO's, FCO's, members of the Government, the President himself and all the power structure under his control!
How can anyone deny my visions today with the government shutdown? Furthermore how can anyone deny my large earthquakes and the Indonesia tsunami dated predictions offered on national radio? These were my words on Dr. J syndicated radio show "Thousands of people will be forced to relocate because of a bad natural disaster producing quakes above 6.0, or a volcanic eruption that will take place during the holidays and I gave the date of 12/24/2018" All you have to do is to read or listen to the radio shows and prove me wrong if you are a skeptic!
Remember I gave you a date for the end of the Government shut down or when it will be over too! But those predictions are NOT for the public and for your eyes only!
Important announcement – I will offer Brook some predictions and dates using Nostradamus Divine Astrology 16th century methodology thus do not Dr. Turi on the air with Brooks Agnew X-Squared Radio 01/6/19
In tonight show Brook and I will discuss how the stars and the reptilius affect gestation, the human fetus and the fate of the unborn child. This show will definitely help the listener to understand President Trump UCI's and his fate. I will also provide specific dates for upcoming earthquakes and the quatrains related to the news I am expecting on CNN. Comeback to read more below so once my visions come to pass the option to prove my claims will be offered to all my readers and Brook's listening audience.
A Powerful Message To The World
During the solar eclipse of June 20th, 2012 Draco the Beneficial ET entered and blessed my life! Watch the video!
January 2019 SOS to the world, deadly windows VIP' sample
Posted by Dr. Turi on December 29, 2018 at 12:24pm in Cosmic Coders Only
January 7 / (48 hours centering the dates)
Entrails Upset Spit Above
Red Fire Wind Water To Dance
Stars Command Shock Science
Calm Deception To Strike
KEYWORDS
Japan / Asia / France / Cosmic News / NASA / Space News / Nukes / Weird news / Freak / Space / Rocket / Surprises / Unexpected / Explosions / Shocking / Stunning / Baffling / Incredible / Lightning / Electricity / Unusual / Humanitarianism / Children / Unrest / Discovery / Science / Earthquakes (always at or above 6.0) / Volcanoes / Tornadoes / Airports / Aeronautics / Technology / Electricity /Television / UFO's /Cosmic phenomenons.
Results!
Important announcement – 01/6/19 – Listen to this archived radio show about my upcoming predictions on Brooks Agnew X-Squared Radio and check the predictions, given dates, quatrains and keywords offered in the show below!
Note I also clearly mentioned to expect COSMIC NEWS on the air!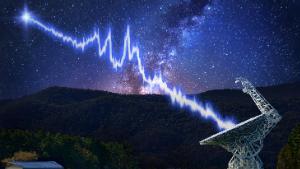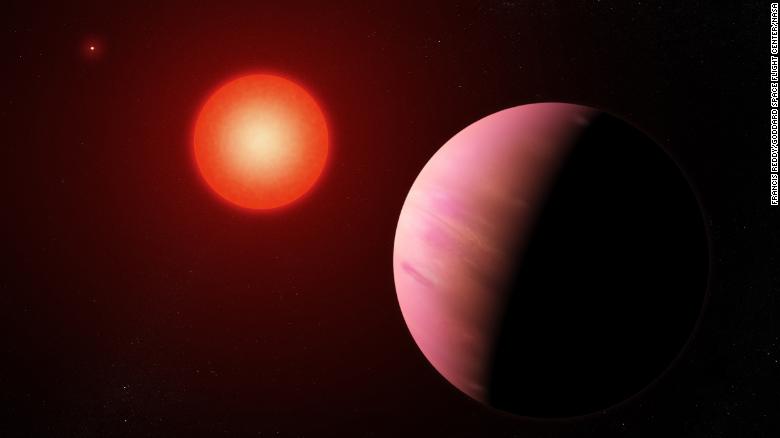 Rare exoplanet discovered Cosmic news?
Self-Driving Rovers Could Be (WILL BE THE ONLY) Future of Exploration on Mars
Read The Mars Cult Society A Deadly Proposition!
RICH, FAMOUS, INFECTED AND COSMIC UNCONSCIOUS!
John Travolta shocks fans with fresh new look Shocking?
6.3 magnitude earthquake near Nishinoomote, Kagoshima in Japan/ Earthquakes above 6.0
6.6 magnitude earthquake near Tobelo, Maluku Utara, Indonesia
6.8 magnitude earthquake near Tarauacá, Acre, Brazil
Volcano erupts on remote Papua New Guinea island Volcano?
China hosts surprise visit by Kim Jong Un amid US tensions – Asia? – Surprise?
Oh won for best actress She's the first woman of Asian descent to win two Golden Glo – Asia – Shocking?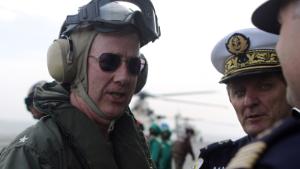 ***********
To check on January 15 / 28 20 upcoming predictions read" Beyond the Matrix radio show January 2019 SOS to the world deadly windows."
***************
Note also I have a few Facebook pages, but as of tonight I will not post there anymore. Only those willing to learn and master the truth can and will read the cosmic code newsletter samples and bullets from my "World War Three" Facebook page.
Join us there. or join the cosmic code for FREE so you can get it all to your mailbox.
Please readers, accept this FREE invitation to the Cosmic code private website, join 8872 curious truth seekers interested in my educational controversial, challenging cosmic wisdom about UFO's and my visions for the future.
Get to know my predictions, my upcoming radio and TV shows by signing sign in today! It's FREE to get my cosmic work right into your mailbox and ONLY when you are ready for my daily guidance and predictions and articles the public will never read will you become a VIP cosmic coder subscriber to show real support. You do not have to use your credit card to join us… Use this link
Blessings to all of you
Dr. Turi
Since I stopped offering my cosmic wisdom to an unwise, selfish, religious and/or atheist public, those information are still critically important for your psychical welfare! But only a few curious and wise souls will invest and benefit from my teachings…
Become a VIP to the cosmic code private website, join us today, read various REAL horoscopes, enjoy our personal daily guidance and forecasts, enjoy my teachings of the Universal Laws, share our experiences, enjoy all the pictures and learn from my videos and lastly, find out what 2019 has in store for you!
Read those free cosmic code newsletters samples of a trip to Mexico! Click on the links 1 and 2 – Part one and Part two – In all my trips and various experiences, I always offer the reader with opportunity to learn and give tips that will save you thousands of dollars. And this very fact makes your investment to join us very worthwhile.
In this event, I will cleanse and teach the audience not only how to avoid a reptilius infestation but to beat then at their own psychical games!
Make plans to join us in Sedona next year and get 10% off your ticket… Also, mention my name (Dr. Turi) to Suzanne and you may also email her directly suzanneross64@yahoo.com if you need more info. Sedona is a magic place, where I taught many students over the years and seeing a few of you there would be wonderful…
Mark your calendar: Tuesday & Wednesday – March 19 & 20, 2019 – Sedona Creative Life Center
333 Schnebly Hill Rd, Sedona, Arizona – For inquiries: Suzanne@SciSpi.TV
Invitation to join us on amazing UFO Cruise in 2019
Join us http://www.divinetravels.com/UFOcruise2019.html and many others top UFO's researchers. I will do healing and readings on the ship and offer SERIOUS DISCOUNT to those who joined me in this cruise.
If you decide to join us for another incredible experience, make sure to mention my name Dr. Turi to Dr. Shumsky (760-230-5624) and tell her why you want to be part of this phenomenal upcoming cruise. You can also email her directly if you prefer ~ divinetravels@aol.com
You must also phone Adele at 760-230-5624 and let her know you learned about this event trough Dr. Turi to get your 10% cruise discount and benefit from the healing and readings super deals sessions I will perform on the ship after my UFO's talk! REGISTER HERE NOW
Read why you should join us from http://www.drturi.com/invitation-to-join-me-on-amazing-ufo-cruise-in-2019/
602-265-7667