March 24th, 2019
In this event, I will put the audience in a light hypnotic trance, cleanse and teach you not only how to avoid a reptilius infestation but to beat then at their own psychical games! You will indeed feel the power of Draco working through me reaching your super-conscious!
Invitation to join us on amazing UFO Cruise in October 2019″
Dear readers;
As incredible as it may sound reader, I had a very strong vision (confirmed by Draco) and I intend to prove my claim in time! The best of the best UFO's speakers will share their incredible repertoire of wisdom and you can only gain more knowledge in the process. Meantime, I have a BIG surprise for all the people who will attend this event at sea!
UFO's and ET's always use a "Uranic" cosmic fluid/energy to safely enter and depart from this dense physical world and with such an unusual gathering of people in one place, expect the impossible to take place! And it will happen if you do believe in UFO's!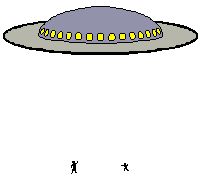 When I asked Draco the benevolent Draconis for more explanations, he said "Only those in that ship will experience the power we have over humanity and the "PSYCHICAL!" effect will be felt by everyone on that vessel!"
Your future is nothing else than the reincarnation of your thoughts – You were born at the image of God and with the power to create your own reality! And its only when the student is ready that a rare teacher will appear! Using your own super-conscious creative forces, the golden gate to a much more exciting, healthier and productive life will be offered to you. After this light hypnotic safe session, you will become much more aware of what the principle involving consciousness and what creating your own future with your thoughts is all about! Miracles do happen, I will guide you to make yours become a reality!
I can only wonder if the Draconis want to teach us a lesson or if they have something incredible in reserve for us to witness! At this point all I can assure you, it will be a formidable, mind boggling and indeed very unique because I fully trust Draco's channeling! I also thought it may be only wishful thinking but when I checked the stars for those future days, I also got real confirmation… The stars' alignment are very special in those days (and nights!)
Note also Mercury, the planet of communication and transportation will turn retrograde a few days after the event, thus we should avoid the worse of those disturbing cosmic winds…
On December 14, 2018 I wrote an article titled "Invitation to join us on amazing UFO Cruise in October 2019″ and since then oceans travelers from all walks of life suffered a few dramatic experiences that could have easily been avoided had they know and heed my cosmic teachings…
Not only the corporations are losing fortunes following insurance claims but all the cosmic unconscious people who know nothing of the cosmic code jurisdictions… Knowing nothing of various deadly cosmic winds being manipulated by the reptilius does not emancipate anyone from paying a heavy penalty, and in some case involve losing precious lives!
I can help to wonder how many more oblivious human beings will have to share the same dramatic fate before embarking in our own UFOcruise.com next October 2019! This humongous cosmic unawareness does not stop with ships, but every thing that moves, including airplanes, cars and bikes!
All I can is to keep educating you and upgrade your own cosmic awareness on how God speak his ultimate will via the signs and the cosmic code jurisdiction I translate regularly for you… The next SOS to the world deadly windows are top be found in CATASTROPHIC EARTHQUAKE? | TSUNAMI WARNING? | MARCH / APRIL 2019 and more critical information pertaining to the reptilius and the Draconis' agenda will be discussed on George Noory and Dr. Turi on Coast To Coast AM March 28th 2019.
Once again readers, I checked the cosmic winds for the period of October 6th to the 13th, and those future "Uranic/Neptunian days will change the lives of many people attending this UFO's event in that ship!
All I can guarantee you is to expect the UNEXPECTED and hear, feel and see things you could never imagine real or possible! And I will be in this ship to confirm my visions and my claims!
I will also give you a taste to what Draco is able to do through me and once all is said and done, your conception to life and the reality of UFO's and ET's will become undeniable! I hope to see you there for an experience you will share for the rest of your life!
Before the revelation I wrote: The good news is; before embarking in our next UFO's cruise next October from San Diego, CA on Holland America Line, I checked the heavens and like a wise sailor I know the weather (and the cosmic winds) will be on our favor from October 6th to the 13th. So be sure, with me as your "Cosmic Captain" you will be safe on the ship and the experience with all top UFO's speakers and best healers on that ship can only be terrific!
Remember there will be great gifted healers on the ship available too and I intend to do taped readings and healing sessions all along. During my workshop, I will put the entire audience in a safe light trance and let your own Super-conscious do the healing you need, bring about your wishes and help you contact the benevolent Draconis…
If you decide to join us for another incredible experience, make sure to mention my name Dr. Turi to Dr. Shumsky (760-230-5624) and tell her why you want to be part of this phenomenal upcoming cruise. You can also email her directly if you prefer ~ divinetravels@aol.com
You must also phone Adele at 760-230-5624 and let her know you learned about this event trough Dr. Turi to get your discount and benefit from the healing and the taped readings sessions I will perform on the ship after my UFO's talk! See you there.
This nasty deadly window is still operational, so be safe out there and share my warnings and visions… Thank you all – DT
MEMO
March 2019 SOS to the world, deadly windows…
Posted by Dr. Turi on February 28, 2019 at 11:49am in Cosmic Coders Only
March 23rd, April 20th Key words DEATH and DRAMA! Expect dramatic news about Russia, the FBI, the police and secrets to come to light. The perfect negative cosmic winds used by the reptilius…
Check what type of news to expect in this article
March 23rd, April 20th (48 hrs centering the dates)
Hidden secrets, sex, money come to light
Raw power challenges police deadly villains
Ugly face of death drama horror surface
Nature man's religion bloody folly reign
KEYWORDS
Russia / Famous Death / Dramatic Death News / Police news / Police brutality / FBI / CIA / Secret services / Secrets to light / Mob / Scandals / Terrorism / Cyber attacks / Abduction / Finances / Super wealth / Sex / Porn / Prostitution / Life and death / Serial Killers / Undiluted truth / Nature and Man Made Wake up Call.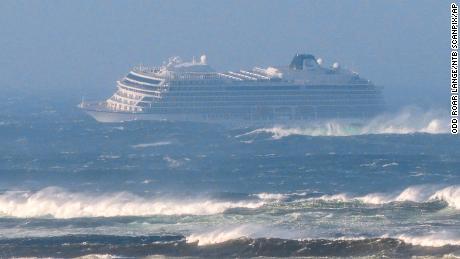 Helicopters used to rescue some of the 1,300 people aboard the stricken ship Dramatic news?
Several passengers hurt as cruise ship rocks in 115 mph gust Dramatic news?
California driver killed after vehicle goes off cliff, plunges 500 feet Death news news?
Multi-vehicle pileup on California highway leaves child, several others injured Mercury retrograde? Diana Ross urges Michael Jackson critics to 'stop resurrected sex abuse claims People, affairs of the past? Sex?
Mercury Retrograde Do and Do Not
(CNN)Rescuers are scrambling to rescue about 1,300 passengers and crew from a cruise ship off Norway that suffered an engine failure, emergency officials said Saturday. Does those travelers ever heard of Mercury retrograde? OMG!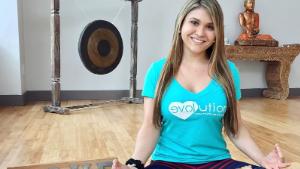 Parkland school shooting survivor dies by suicide Death News?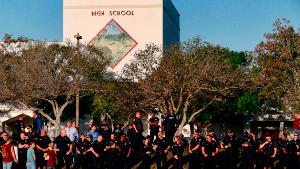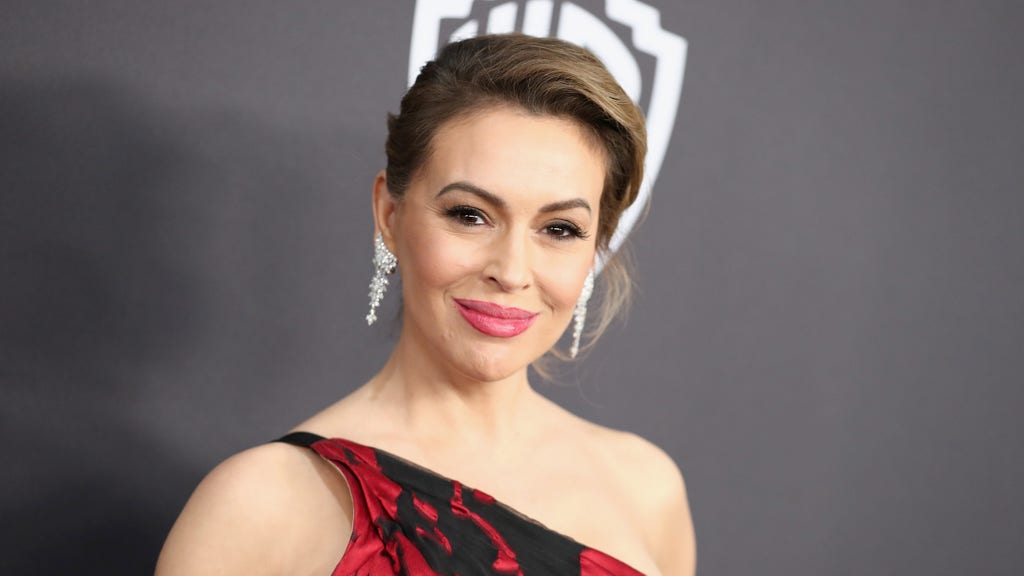 MUELLER REPORT IS DONE – RUSSIA?/ SECRETS TO LIGHT?/ WAKE UP CALL?
Top House Republican runs solo mission to publish explosive Russia probe files Russia?
Fentanyl deaths skyrocketed more than 1,000% over five years in the US Death news?
Glacier melt on Everest exposes dead bodies Secrets to light?
Former spa owner speaks out for first time on alleged Trump ties Secrets to light?
Pilots for major airline drugged, raped crew members, lawsuit claims Secrets to light?
Male rape victims bear shame, horror of Syrian war's dark secret Secrets to light?
Join my You-tube channel to learn more…
LET ME CHANGE YOUR CONCEPTION OF LIFE AND HEAL YOUR BODY, MIND AND SOUL
DO YOU WANT REAL ANSWERS?
Knowledge is power, ignorance is evil!
Become a VIP to the cosmic code private website, join us today, read our various REAL horoscopes, enjoy our personal daily guidance and forecasts, make a good use of my natural teachings, master the Universal Laws, share our experiences where ever we are and will be, enjoy all the pictures and learn from my videos and lastly, find out what 2019 has in store for you!
Question? Help? Talk to me directly 602 999-3010 or Terania 602- 265-7667