"For those who know me and the Cosmic Code jurisdictions, no explanation is necessary;  For those who do not, none will ever suffice…
TIME TO LISTEN, TO WAKE UP AND ACCEPT THE FACT THAT I AM REAL AND CNN BEFORE CNN!  Are you a secret Agent?  Are you a CIA Agent?  Are you a Cop? Are you involved in the Law Enforcement or the Dept. of Homeland Security?  ALL OF YOU PLEASE STOP ASSUMING MY WORK IS ONLY PSEUDO-SCIENCE, YOUR EXPERTS NEED  DR. TURI!
Memo from prediction page 1:  4. A new internal secret financial police will "merge" internationally to better control its citizens business credit cards activities. Expect a full restructure of the police force/secret services the IRS and a serious increase in civil servant deaths or suicides. Secrets disturbing endeavours from the CIA and the FBI in Russia will come to the light.
TODAY! (CBS) – Chicago Police Supt. Garry McCarthy says his department is taking seriously a purported directive from a Chicago street gang to kill members of law enforcement.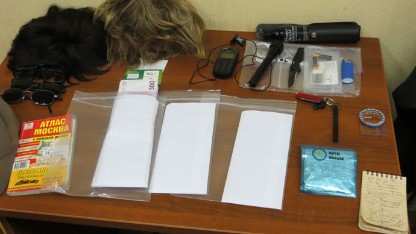 Updated 05/14/2013 – Russia orders expulsion of U.S. diplomat
Note: Those predictions posted to the public November 15, 2011 on my website  www.drturi.com and printed in my book 2013 Moon Power! There is a big difference between education and intelligence (and a legitimate gift!)  
 Feds, IRS, FBI Secrets Divulged!  http://www.drturi.com/feds-irs-fbi-secrets-divulged/
Republican won't rule out impeachment
http://www.drturi.com/fbicia-obamas-impeachment/