8/7/2014
 "For those who know me and the Cosmic Code jurisdictions, no explanation is necessary;  For those who do not, none will ever suffice…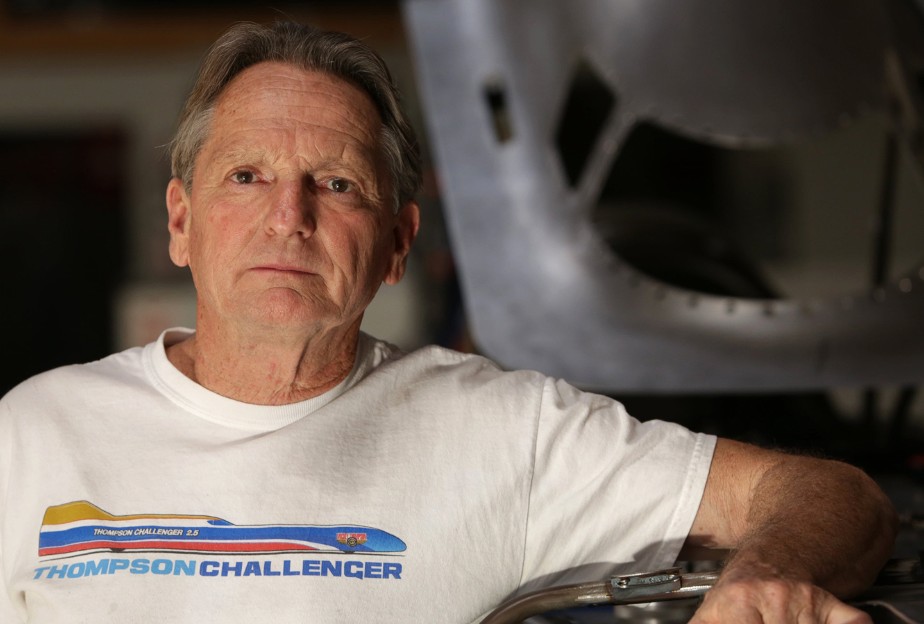 Fast, daring, lucky and born a leader, but at 64 I am still cosmic unconscious and do not know why God lead me to do what I do and who I am! 

Why would a 64-year-old blast across the Utah desert faster than a 747 at takeoff? For Danny Thompson, it's all about proving something to his famous father — and himself.
Dear readers:
That is the logical, rational answer provided by the nerdy "educated" current "OCD generation" of scientists who lost the spirit! But the real "cosmic"drive is… Physically or spiritually, racing is encrusted all souls born with such a fiery, competitive dragon and in Danny Thompson's blood.
The same cosmic fluid is feeding my turbo charged mind making it so hard for so many of you  to follow me! Yes God made leaders and the followers and it is an honor to be appreciate by those who "vibrate" psychically at my own super speed!
Noble Cheryl – Dr. Turi, I am here, cannot read as fast as you write. I am a faithful follower. Don't give up!
Cheryl Noble aka ladynoble1
Like me, George Foreman and Von Braun to name a few, Danny Thompson was also  born with an Aries (speed/danger) competitive Dragon's Head!
While this fact will make absolutely no sense to the "young souls" my students can only appreciate the incredible values found in the science of Astropsychology! This is what make the difference between the "Super Human and the Animal Human."  But what is really formidable is; 99.99% of the world's population, including our scientific community are totally oblivious of the cosmic code jurisdictions and the human UCI!
Aren't you lucky students to land on Dr. Turi and see the humongous cosmic ignorance plaguing this world?
From Dr. Turi on the reign of the Dragon in Scorpius Draconis
Key words for a positive Aries Dragon's Head (this is Dr. Turi and Thomson's natal Dragon Head.)
You are a genius, an inventor, a leader and you spent time in the military
You have plenty of desire and you were born with an adventurous spirit
You have a lot of vitality, a good self -esteem and you are lucky
You are true to yourself and with others
You are intelligent and competitive
You are a true diplomat and born a true ASTRO)-psychologist
You are magnetic and exciting
Key words for a negative Aries Dragon's Tail….
WHAT ARE THE SINS AND VIRTUES OFFERED BY YOUR NATAL DRAGON?

What the 2014/2015 Dragons have in store for you? 
Only the smart "Super Human" will be curious enough to find out! 
My work is for the very smart intuitive readers who inherited an advanced UCI. Join Dr. Turi Cyber Cosmic Identity  to learn more.
Blessings to all
Dr. Turi