1/10/2015
SOS TO THE WORLD TERRORISM –  DEATH DRAMA , POLICE, WAKE UP CALL, SECRETS  DEADLY COSMIC WIND APPROACHING – BOTH NATURAL AND MAN MADE PLEASE PASS IT ON! January 14/15/16 – 24/25 and February 20/21 2015
"The universe is under no obligation to make any SPIRITUAL sense to you"  Dr. Turi
Dear readers;
FBI visited Dr. Turi again, following Paris Terrorists Attack Prediction
Following my FBI episode, Jeffrey invited me on Paranormal Central  January 18 at 5:45 pm pacific time. To me, as I did on Christina George and Janet Kira Lessin' radio shows, this is a great opportunity to "crystalyze" my predictions and my expectations for  *January 14,15, 16 –  24/25 and *February 20/21 2015 . Indeed more dramatic news involving the police, killers the FBI and terrorism are on the way.
SOS TO THE WORLD TERRORISM –  DEATH DRAMA , POLICE, WAKE UP CALL, SECRETS  DEADLY COSMIC WIND APPROACHING – BOTH NATURAL AND MAN MADE PLEASE PASS IT ON! January 14/15/16 – 24/25 and February 20/21 2015
In fact this is where Hayat Boumeddiene, the female suspect responsible for  the January 7th, 2015, Paris attack will make the news… I am also expecting more troubles and death with the police and crazy desperate nuts killers, so be cautious on the upcoming "January 2015 SOS To The World Deadly Windows."
When this happen, I can only hope the FBI  will not harass me again and instead,  start to realize there is something in our work they can use!
Is it an accident for Said  and Cherif Kouachi,  including Hayat Boumeddiene to share the same dragon axis?  A dragon that naturally attracts the wrong groups, the wrong friends and the wrong causes?
Of course not, but when I tried to explain this to the two young FBI agents in my office yesterday, they were lost! But I am convinced, with me as a teacher, it would not take too long for them to understand the dramatic meanings of such a karmic dragon!  This can only make sense to my smart students,  and all are,  "spiritually" well ahead of the police  and all FBI agents on the planet!
But there is more…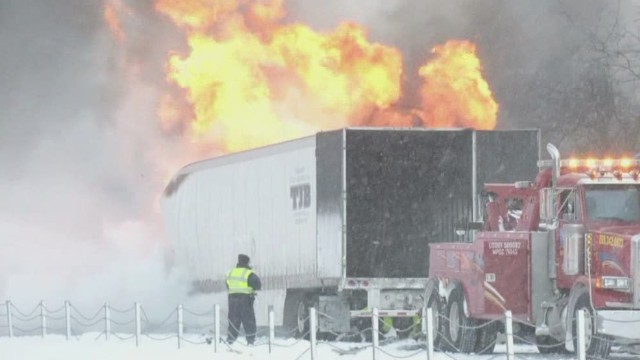 Fireworks explode during massive traffic pileup
I am still amazed on how inhuman like it is for anyone to deny the value of Divine Astrology knowing I posted 2015 Mercury retrograde periods – Supernova windows on November 30, 2014 in the cosmic code website for my VIP's.
My critics always ask me to be more specific doing my predictions, how about plain English and the right timing for clarity? Memo from  2015 Mercury retrograde periods – Supernova windows
"Concentration of negative celestial energy approaching Be extremely prudent in driving, and expect chain-reaction accidents."
"expect chain-reaction accidents!" is this English and is it clear enough? But I can dance on my head all day long,  our students, my wife and  I are the only ones who will see and feel the impact of the stars it seem! Because, with atheists like Neil DeGrasse, once a moron you stay an "educated" moron your entire life! Especially when even a monkey can assimilate my obvious quatrains, keywords and read the dates.
"Because they are seeing, they see not; and hearing, they hear not; neither do they understand the voice of heaven." – Matthew 13.13
But as usual, this crowd will still find excuses like. "Gee its winter what do you expect? But what they do not know is back in 2009, I also predicted the El Cajon Pass deadly chain reaction 50-car pileup spread out over the course of a mile in California's and so many more of my undeniable predictions came to pass since then… Well this window just started, so as usual, I'll be there to dance on my head again and again I guess offering you more of the things to come soon…
Unlike a concerned FBI assuming I have ties to terrorists,  I can not bring everyone of you in our house to get your attention and show you how I work! Mean business and learn  how to fly a plane *acronym for your life! There is no other way to get cosmic consciousness than to invest in your own soul to understand its mysterious cosmic design…
And this is why it is crucial for you to join our Cosmic Code Cyber University, not only to learn all about the Cosmic Code but to get REAL predictions throughout the year 2015. Thousands of people take on the road everyday and return home safely, but under certain cosmic winds many will experience "accidents"  or even death!
If the moon is waning like now, combined with a "super Nova Window" like now, all you will break is you car or your bones. But combined with the above, if you happen to be in one of your negative cosmic biorhythms, YOU WILL DIE! or suffer a massive traffic pileup and its the same equation with the police infringing  the spiritual roads signs…
"And God said, Let there be lights in the firmament of the heaven to divide the day from the night; and let them be for signs, and for seasons, and for days, and years:" Genesis 1:14
A.W.S. P. – ASTRO WEATHER SERVICE PREDICTIONS
Mercury Retrograde Explanations
2015 First SUPERNOVA window – From 01/09/2015 through /////////////
There will be three major negative SUPERNOVA windows in 2015. Each destructive "window" is operational for////////////////, thus caution is strongly advised during this period.   Heavy loss of lives due to nature's devastating forces, aeronautical disasters and structural damage is to be expected.
EXPLANATION OF A SUPERNOVA WINDOW
Concentration of negative celestial energy approaching Be extremely prudent in driving, and expect chain-reaction accidents. *Fireworks explode during massive traffic pileup Be prepared for delays, strikes, and nature producing awful weather, including hurricanes and tornadoes. People and affairs of the past will emerge again..The same energy that produced the Titanic disaster, the Northridge, Los Angeles, and Kobe, Japan, earthquakes is approaching again. Double-check all your appointments, and if you can postpone traveling and flying during my January 2015 SOS To The World Deadly Windows –  Its cosmic consciousness of you pay the price of a cosmic God you know nothing about!
If you think God is in your churches, temples, synagogues or any man made religious buildings, you are mistaken! God is Universal, God is all and all is that, God is intelligence, curiosity, explorations, faith and most of all God is above in the stars and speaks his will  through the signs!  Is it time for you to learn and speak God langage?
"I will talk to you, you won't hear me, I will present myself to you, you won't see me" God
Communication and electricity will be cut off, and a general loss of power is to be expected. Appliances, computers, telephones, planes, trains, cars, all of these "tools" will be affected by this energy. They will be stopped in one way or another.
So come back right here to this article, because I will be there to show you how much I can see, read and heed the signs by posting the drama suffered by God blind children…
LAST 2014 SUPERNOVA WINDOW PRODUCED THOSE NEWS
 "Big solar storm heading toward Earth predicted by Dr. Turi a year … 
While people are flocking to enjoy the marvel of the cosmos with Neil DeGrasse Tyson, think IF all that you heard and saw has any practical applications to your daily life? Absolutely nothing but the enjoyment and a priceless education on the physical values of the cosmos.  But instead of being manipulated by the scientific matrix financial aims masquerades, what do you think you would gain with "The Soul of the Cosmos"  show instead?
My  show would educate you on God Cosmic omnipresence and allows you to use the stars as a guideline to better your life each passing day. While educational, Neil's rational programs gives you nothing you can use for your family on earth , like saving your life for example?
Instead of bashing and degrading the Mother of all Science, Neil DeGrasse should investigate Astrology 's purpose and realize its true therapeutic spiritual and predictive values. But asking a professional student  to think outside of his educated box is simply impossible. But by muting and keeping Dr. Turi's cosmic wisdom in the dark science can only breed more misinformed atheists engaged in a sure road to self destruction… 
I am a non cosmic conscious educated Libra idiot regurgitating my scientific education on you!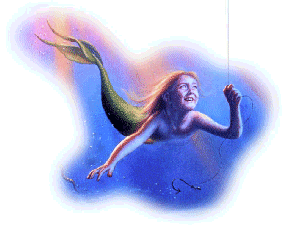 If you are one of those rare spiritual human beings in the ocean of life looking for my uplifting spiritual hook, and interested in learning more about the Cosmic Code, God Cosmic Divinity, Astroforensics, or Astropsychology, just ring the bell! I will open the door of a new world above for you to join my VIP's in our Cyber Cosmic Code University! All the answers to what it means to be human and so much more is awaiting you!
Blessings
Dr. Turi
The Magical Power of Talismans!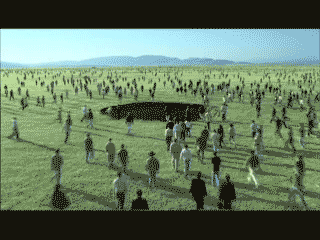 Feed the earthy matrix or free your spirit with Dr. Turi
Dr. Turi  Teach me all about my cosmic relationship with God marvelous Univer…
"Show me a curious person or an avid reader and I will point out a winner!" Dr. Turi
Now FREE – Click image above to download the 2014 Moon Power Starguide
$15:00  – Click image above to purchase the 2015 Dragon Forecast