4/22/2016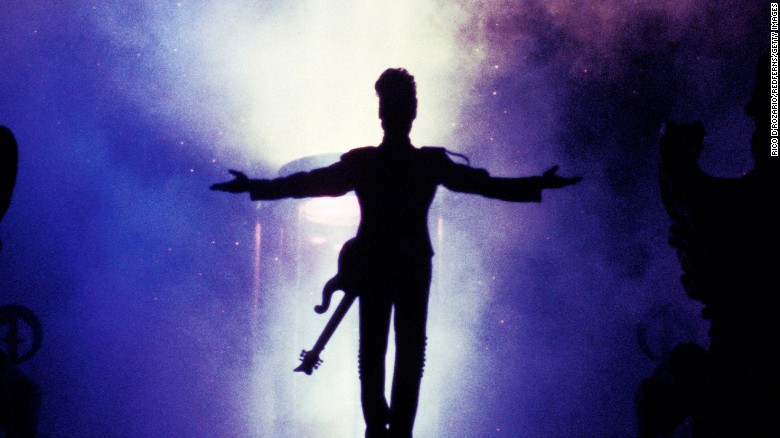 Prince's autopsy underway as fans mourn music legend
Dear readers;
KEEP UP WITH MY PREDICTIONS FOR APRIL! 
A day after Prince's death stunned his fans and fellow musicians, the work of finding out why the music icon died begins in earnest Friday. An autopsy was scheduled Friday morning at the Midwest Medical Examiner's Office in Ramsey, Minnesota, but it could be days or weeks before results are complete, the agency said.
Note:  Remember I am constantly updating my articles with the latest news development, thus go back to read this article again and again, don't miss anything!
One must remember the powerful wealthy poisonous pharmaceutical corporations will hire and pay the best attorneys and doctors millions of dollars, to make sure their products does NOT become the reason for (another) celebrity death!
Realize also, the New York medical examiner (or one of the scientific matrix elites) would commit a business suicide, by exposing the undiluted truth to the public, and for them to lose BILLIONS of dollars is out of question!
In case you do not know, pharmaceutical corporations are endlessly advertising their deadly products on ALL major television, radio networks and Google! Each year, they MUST pay millions in legal disputes to their gullible, misinformed, trusting victims. But who cares when they make BILLIONS in revenues each year. Drug lobby second to none  And the police elites will do everything they can to stop any form of "revolution!"
Human have a very short memory span and are all much too busy making a fat living for the IRS and Uncle Sam's political elites!  So, the medical examiner will always wait for weeks to expose the truth I divulge almost immediately!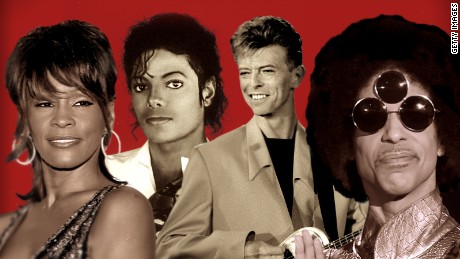 They all need to find all plausible excuses to make sure the public believe in their "educated" findings. Yes, the sad reality is that  the corruption is real and Prince, like Joan Rivers, James Gandolfini, Michael Jackson, Whitney Houston, David Bowie and countless of other celebrities, each all suffered a premature death or committed suicide! Indeed all are the victims of the scientific and the pharmaceutical matrixes "legal/illegal" drugs cocktails.
And they have the means! Memo: $160B deal creates pharma giant In one of the biggest corporate deals ever, Pfizer and Allergan announced Monday that they would combine to create the world's largest pharmaceutical giant.
Joan Rivers Was Killed By Her Doctors! | Dr. Turi M.D.U.S.
Details on Joan Rivers' death for the gullible morons!
The Dragon is partially to blame , but can the "educated" idiots get it?
As far as my prediction of Prince's death, the skeptical will immediately say! "lol rich or poor, famous or not, people die everyday!" And this is a fact, but, when I give a specific window weeks ahead of time, blast the Internet offering a warning for specific birth sign such as "Gemini," there is much more than a banal coincidence! While the stars are responsible Prince's Pisces Moon was also seriously prone to addiction…
"The sheriff did not say whether investigators removed any items from the building. He did not confirm whether Prince was taking any medication at the time of his death."
Update! 4/24/2016 Prince's former drug dealer, who asked to be named only as Doctor D, revealed the full extent of the late-star's secret drug addiction
"Prince regularly bought drugs from Doctor D between 1984 and 2008"
THE STARS DO NOT LIE!
I understand the working of the mind of all cosmic unconscious "educated" rational idiots and no amount of informative articles will ever suffice! Only our wiser students can decipher, appreciate and benefit from my cosmic ingeniousness; which is well above the herd's deplorable mental capacity.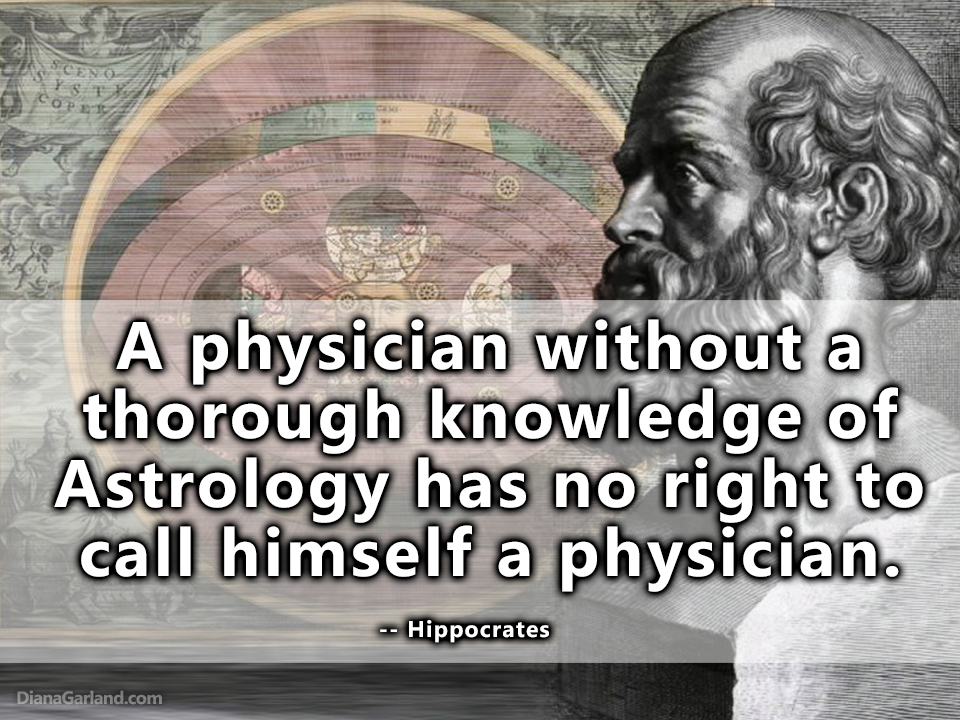 Hippocrates II, was a Greek physician of the Age of Pericles, and is considered the most outstanding figures in the history of medicine.
Below, you will find the UCI or "the Unique Celestial Identity" of Prince depicting what a Cosmic God had in store for him during his earthy life, at this stage of reincarnation. Using the futuristic art and science of Astroforensics/Astropsychology, all that Prince thought, felt, accomplished, all his inherited karmic sins and virtues, even his death is written the stars and will be translated and fully explained rationally.
Something only Dr. Turi and his cosmic conscious students can accomplish because translating God Cosmic language or assimilating those lost secrets is not for everyone… The world has lost so much by denying and ridicule the work of all wise men like Hippocrates of Kos, Nostradamus etc. and denying God immaculate cosmic design can only plunge this world into more chaos and ultimately, its own demise.
Children need to be taught by only teachers who are cosmic conscious, which are today; more rare than finding a diamond on earth! Today's religiously poisoned society battle an unstoppable atheism growth, with no valuable replacement to reverse humanity's religious folly, but science! And time is now the essence! 
 Human are totally oblivious of the forces emanating from the heavens, only science and religious indoctrination teaches and pretend to own the facts! Time to upgrade to a higher psychical vibration and heed the wise words of a Modern Prophet.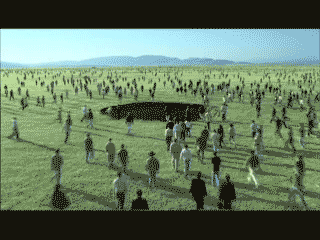 STOP FOLLOWING THE HERD!
Feed the religious or scientific matrixes or free your spirit with Dr. Turi
For the God fearing souls… "Because they are seeing, they see not; and hearing, they hear not; neither do they understand the voice of heaven." – Matthew 13.13
For the scientists or born atheists…  "A human being is part of a whole, called by us the 'Universe,' a part limited in time and space. He experiences himself, his thoughts and feelings, as something separated from the rest–a kind of optical delusion of his consciousness". -Albert Einstein
Today's cosmic winds endorse exposing the undiluted truth and induces a universal WAKE UP CALL! Please reflect profoundly on the visions I had and shared with the world back in February 11, 2013 and find in my cosmic work what the future has in store for humanity..
And most of all, share my work widely; so in your magnanimous gesture you can offer other human beings the desperate strength they need to understand their existence and battle my vision of a serious upsurge in suicides!
Memo from 2016 Neptunius Draconis Predictions (public): "Here is my interpretation for this Grand Cross but the main cosmic energy is Neptunian, this mean be prepared for important and deadly news involving the Middle East, the Pope, churches, religions,  dams, water, inundations, fishes, sea, drownings, the ocean, ships, the Navy, submarines, Islands, chemicals, poisoning, oil, gas, movies, hospitals, mass suicide, epidemic, pandemic, jails, convicts, Prison, drugs, weed, alcohol, the spirit…"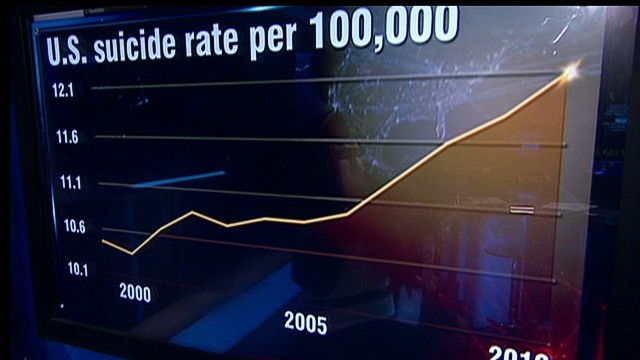 4/22/16 – U.S. suicide rates on the rise – Suicides way up among women 45-64
Suicide attempts shock Canadian community
Remember I am not a psychic. I use the word "psychic" because many of you do not know what a true Modern Prophet is all about. And I refuse to be mingled with Mrs. Cleo!  Maria Duval CNN and French Psychic Astrologer Dr. Turi …
Women are naturally more psychic than men. They are more sensitive, more spiritual,  and much more susceptible to those depressive, Neptunius cosmic winds!  And while your infantile science is looking for the answers to fix this deplorable universal psychical deterioration, my legitimate cosmic wisdom can never be taken seriously; at least in this lifetime, so it seems.
Those cosmic phenomenons are well above the educated heads of those rational medical "experts" and rebuffed by all pious god fearing souls. But if you look at the facts, there is no doubting the nefarious ET's reptilius are winning the battle against human!
More human beings will become infected and children are at risk!
Reptilius confine the human spirit into entertainments, sex,  sports, religions and scientific  atheism convictions designed to nurture fears and doubts, steal your attention, neutralize your psychical awareness and  stop  your spiritual interaction against them!
I love boxing! And I respect all the above known entertainments, sports, and understand science as a vital, significant part of the human experience. But those human endeavors have become more reptilius infected corporations designed to override your spiritual nature and alter your psychical progress…
The infected pharmaceutical corporations can only support the reptilius agenda, pro-pulsing humanity to an inevitable suicide epidemic. With so much fears, conspiracies, religious poisoning, terrorism, wars, diseases, depressions, out of control suicides and an endless chain of negative news, unconscious humans are degenerating fast and prescribed all sorts of dangerous medications!
Add weed to this Neptunius poisonous cocktail and watch my predictions unfold even more. Share the video below, help towards making humanity aware of the immense power we, as humans, could also use productively to fight the reptilius!
 Not many people are willing or able to heed my warnings and comprehend my cosmic teachings. But humans must help the benevolent ET's Draconis  and also show more concern to help all the children have a future!  I am silenced, banned, muted by the monopolizing Internet corporate, intoxicated, technologically intermingled  against my work and I!  You need to show support for the sake of humanity! Google, Satan's Minions and Dr. Turi.
The undiluted truth is not for you, it serve no progressive purposes to the stinky rich abusers who do not care about Mother Earth, the wild life, your future or your health! The Illuminati (the power structure) KNOWS much more and will never share those rare cosmic secrets with you! And this is why, you must act responsibly and pass on my warnings to others and fight the universal religious/atheist indoctrination.
There is only one way to fight the reptilius using the Cosmic Code at their own advantage, it is by educating yourself and applying your will against them by mastering the Cosmic Code and your own stars. A Cosmic God, does not hear nor will answer your prayers during a killer natural disaster! But if you learn and heed the signs and use natural means to heal your body, mind and soul, you will survive!
Introducing the world to God New Cosmic Consciousness
HUMAN HAVE FREE WILL! Benevolent ET's will not and can not interfere, period! Not yet, you MUST participate in creating the future!  Only your EDUCATED cosmic thoughts can accelerate our fate and be used AGAINST our common reptilius ET's enemies!
Timing is the ultimate secrets ET's are aware of and use against human! It is crucial for you to Learn about it!  Both at a personal and Universal level!
First, let me ask, where, by sign and house those nefarious cosmic winds will touch you (or your loved ones) in 2016? Do you also remotely understand the importance to know where Jupiter "The Great Benefic" will bless and protect you or where Saturn "the Great Malefic" will curse your life?
Terania is still organizing and talking to an endless chain of curious people willing to find out. Contact teraniapromodir@gmail.com, There is no rush as those planetary movements will take months, even years before changing houses and signs, and I will briefly explain it all over the phone.  I will  send you years ahead, so getting a pen or recording the conversation is well advised…
While ordering one of my very expensive Live Skype consultations may be out of question for some, at least getting my very affordable E book to start the process of building your own cosmic consciousness. Knowing where, how long and how this "Dragon" will curse or bless your life in 2016; will give you the power you need to work for or against it!
Be smart! "Show me a curious reader and I will point out a winner." Dr. Turi
What are you waiting for? To experience an accident? To die prematurely like Prince? Maybe Prince or his family should have give me a good chunk of his accumulated wealth if, a "soul Doctor" like me; could help him with my safe "Nostradamus Natural Universal Blood Transfusion," to fight his cold, instead of trusting his doctors with chemicals and die suddenly?
Why did Prince change his name to a symbol? – BBC News
Prince was born in June, a Gemini with the moon in Scorpio and Uranus (weird/UFOs/New Age/Astrology/Symbolism) ruling his mind! He he was desperately looking for his Cosmic Identity, but unlike you, he never landed on my work to feed and ground his lost spirit!
ALL SOULS BORN  IN SEPTEMBER OR MARCH (VIRGO OR PISCES)  OR WITH A  MOON, RISING, NATAL OR HIDDEN DRAGONS IN VIRGO OR PISCES (Prince / Tyler Summitt / Charlie Sheen  / Kesha / Bernie Sanders / Celine Dion / Bobbi Kristina Brown) ARE THE TARGET OF THIS DRAGON AND WILL BE FORCED TO A FULL PARTNERSHIP AND GENERAL LIFE RESTRUCTURE. MANY WILL BE FORCED INTO WONDERFUL CHANGES AND SOME CALLED BACK TO GOD! IF YOU OWN A STRONG NEPTUNE OR PISCES / VIRGO IN YOUR UCI YOU ARE STRONGLY ADVISED TO STAY CLEAR FROM LEGAL/ILLEGAL  DRUGS AND SEEK MY SERVICES IF YOU FEEL UNUSUALLY DEPRESSED! 
Prince's explanations are logical to him and the millions of people watching the show on CNN with Larry King, but there is so much more I would have mentioned to him. Yet you are not Prince, and you didn't land on me by accident.  But one must ask in order to receive!
I would have tailored one of my talismans to help him seek ET's because Prince knew, at least at a subconscious level; what I know about UFO's and ET's as to be real and solid! Talismans, do they work?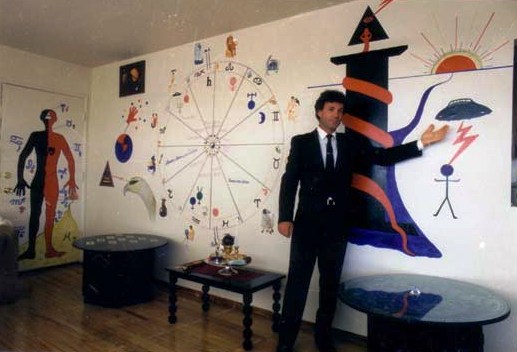 July 1987 – I am Alien The Final Revelation
If you honor Prince's memory and want to read my inner Draco, the benevolent ET channeling on the true reasons for his premature death, all about his cosmic fate on planet earth, then this article "The stars and fate of Prince" can only be for our VIP's eyes. Join today, become a VIP and feel the essence of the rare cosmic truths I own, and in the process, recognize your own self as a fated child of the Universe.
RIP  – Prince Born June 7, 1958, Minneapolis, MN
The following will be translated in plain and simple  English  for my VIP's.
 PLANET POSITION (HOUSE) DIGNITIES
Sun 16Gem43 (1)
Moon 02Pis30 (10)
Mercury 04Gem11 (1) dignity
Venus 07Tau53 (12) dignity
Mars 00Ari32 (11) dignity
Jupiter 21Lib57 (5)
Saturn 22Sag51 (7)
Uranus 08Leo45 (3) detriment
Neptune 02Sco21 (6)
Pluto 29Leo57 (3) exalted
Ascendant 28Sco04 (6)
Midheaven 15Vir42 (4)
MNNode 00Sco10 (6)
MSNode 00Tau10 (12)
P_Fortune 13Leo51 (3)
BlackMoon 11Ari58 (11)
IN MUTUAL RECEPTION: None
DISPOSITORS: Sun disposited by Mercury
Jupiter disposited by Venus
Moon disposited by Neptune
Saturn disposited by Jupiter
Mercury disposited by Mercury
Uranus disposited by Sun
Venus disposited by Venus
Neptune disposited by Pluto
Mars disposited by Mars
Pluto disposited by Sun
RULER OF CHART: Pluto
PLANETARY HOUR LORD: Sun
ASPECT PATTERNS: Arrow Yod Neptune – focus
Mars
Venus – reaction
Mercury
Hard Rectangle Venus
Sun
Neptune
Saturn
Fixed T-Square Venus
Uranus – focus
Neptune
T-Square Moon
Mercury – focus
Pluto
T-Square Saturn
Mars – focus
Sun
Talent Triangle Pluto
Jupiter – focus
Neptune – focus
Saturn
Talent Triangle Mars
Mercury – focus
Uranus
SIGN MODALITIES: Planet Points Percent
Cardinal 2 17 %
Fixed 3.5 29 %
Mutable 6.5 54 %
SIGN ELEMENTS: Planet Points Percent
Fire 3.5 29 %
Earth 1.5 13 %
Air 4 33 %
Water 3 25 %
Midheaven: Mutable Earth
HOUSE MODALITIES: Planet Points Percent
Angular 6 50 %
Succedent 2 17 %
Cadent 4 33 %
HOUSE ELEMENTS: Planet Points Percent
Life 4 33 %
Substance 3 25 %
Relationships 4 33 %
Endings 1 8 %
ANGULAR PLANETS: None
IN CRITICAL DEGREES: (Mansions of the Moon):
Sun
Mercury
Venus
Mars
Uranus
BlackMoon
MOON PHASE: Disseminating
MOON LATITUDE: 04 N 22
MOON DISTANCE: 398265.8 km. Far Distance
MOON SPEED: 12.22281 deg/day Slow Speed
OUT-OF-BOUNDS DECLIN.: None
DOMINANT CHART HARMONICS:
ODD LOWER-ORDER: 3 0.99149
7 0.99166
EVEN LOWER-ORDER: 8 0.99171
6 0.99199
ODD HIGHER-ORDER: 89 0.92820
29 0.93000
EVEN HIGHER-ORDER: 138 0.93413
118 0.95739
Blessings to all,

Dr. Turi