1/30/2015
"The universe is under no obligation to make any SPIRITUAL sense to anyone"  Dr. Turi
"The universe is a DARK PLACE I'm trying to make it brighter before I die." Neil DeGrasse
"The universe is a BRIGHT LIVING spiritual entity, I'm offering its secrets before I die." Dr.Turi
Astrology is a valuable science when practiced by real gifted people… Let go back to the future to judge! 
Woman accepts marriage proposal on cliff, then falls to her death
"A vacationing woman accepted her boyfriend's romantic marriage proposal in a picture-perfect cliffside setting in Ibiza — only to fall off the edge to her death as she jumped up and down for joy."
Dear readers;
How sad, this day was supposed to be the most important and beautiful day of her life and then another "Act of God" and she fell to her death, Dimitrina Dimitrova was only 29… Be sure the atheists will jump on this one to once again, (for good reasons) dismiss a false god! If you have a problem understanding this sentence, you need to go back and read  the previous newsletter titled "Atheists on Twitter Fact! Not All are morons…"
To the rational soul, there is only one single explanation, she simply jumped up and down much too close to the cliffside and fell! But if you are Dr. Turi, or one of his smart students, you check on the cosmic code to decode the real cosmic reasons behind such an untimely demise…
I simply took away 29 years from 2015 to find the year she was born or 1986!  This year the dangerous Tail of the Dragon was located in the deadly sign of Scorpio and during one of my 2015 SOS Window, all she needed to die was; to be at the wrong time at the wrong place… Or under one of her 2015 Personal Negative Cosmic Biorhythms, ET VOILA!  But this can only make sense to my above normal intelligent students…
Meantime the atheists will be fast to judge my grammar not knowing I am French and, as usual miss the core of my message in the process…
Indeed, this is how billions of unconscious human beings died needlessly because of the idiotic atheist attitude or the personal religious conviction nurtured forbid them all to deal with Dr. Turi.
Much like the religiously poisoned parents who, in the name of  a false god, killed their children, or the Mexican truck driver who also killed children in an hospital explosion,  and the list goes on and on…
When Terania and I got married I made sure all the stars were in perfect alignment so my family were safe driving to Las Vegas for the ceremony and for our marriage to last for ever! The importance for planning important matters with the cosmic code jurisdictions is critical and in this case meant death for the unlucky soul. The world has quite a long way to go before being able to decipher the cosmic hieroglyphs, and millions will perish needlessly in the process.
Once more, do not kill the messenger, I am not using people misfortunes and deaths to make a living! I make a living offering light  and protection to those able and willing to perceive God's cosmic divinity through my spiritual teachings and endless consultations.
Had this young couple contacted me, I would have picked up the perfect and safest dates to make their wedding day memorable with pure joy and not desperate tears…
Now I will share a scepter of my wife upcoming new book explaining what transpired on our own wedding day!  and it was not less than an incredible  miracle to be precise…
While this type of article is exclusively written for our VIP's,  I am sure many of you will like it and, as always, learn something valuable in my work,  enjoy… And if you decide to get married or have an important engagement, take a trip, sign a contract buy a car,  let me check the stars for you so all will go smoothly, according to your plans and those of God's cosmic Divinity…
Hello VIP's this is an interesting small chapter of my book in progress. Its about meeting my husband and our incredible wedding day. I thought I would give it to the public because the experience is worth sharing. Many pictures and links are missing in this section but all with be there once my first ebook is finalized.  Thank you for reading – Mrs. Turi;
I guess the one thing that saved me numerous times, was my profound faith in the materialism of the entirety surrounding us all, and my desire to acquire more of the knowledge and expand my new found wings; allowing others a ride with the inarguable.
At the set time, the macrocosm stepped into action for me one day and brought me the biggest rewarding surprise of my entire being… That day must've called for an explosion, I'll tell you. Because before I had the chance to look up at the enigmatic presence walking into the tranquilizing, misty atmosphere, where music of reflection cast above all the nonchalant chic setting of Zen 32…
My windpipe was nearly clogged by their mouthwatering, tart-to-sweet, popular yellow tail because I literally felt the room vibrate. My immediate thought was that an earthquake just hit Phoenix!  However, everyone around me acted as if they didn't notice a thing.
I looked up towards the entry way of the restaurant and saw this 5′ 8″ mysterious, captivating man all dressed in black walking in with an expression of pure knowing. It was as if he knew to come there for someone or something.
Right away, I knew that he was that man, even though we had never met.  He was headed for the covered patio and suddenly he turned and his eyes met mine. It was as if we had known each other forever.  He straightened the waist of his trousers and, far from being shy, he quickly walked over to my table.
I stood up, both of our eyes still transfixed, to my surprise he gently put his arms around me, brought me close to his body, put his lips to my ear and first whispered something non – understandable. For all the noise, I couldn't quite understand his French at a tone so low.
Can you believe that till this very day, I still don't know what "magic" it was he whispered to me. Amazingly every noise around us in the busy restaurant died out, his magnetic eyes staring deep into my soul while holding my hand he softly said, "It…It's you, I know it's you, you came back for me finally, and you're still so beautiful. Take my card and please" he added…"call me whenever you feel it's the right time for you to do so!"
He then smiled at me, turned around and walked away, living me dumbfounded and speechless. I am intuitive and cautious enough and would never take anyone else seriously "acting" this way, but I felt down to the deepest part of my soul this man meant every word he said. That was the beginning of the luckiest day of my life, because I already felt and knew too, that he was the one…
Then my abrupt realization was…"I HEARD THAT VOICE BEFORE!" Amazingly, Louis did a reading for a friend of mine at the time and she played the tape for me asking for my opinion. I always wished to find a very spiritual true soul mate with a sexy accent and realized I just found him!
Sadly enough, unluckily back then, a series of health problems and stress forced me out of the place but I knew Phoenix was my home and where I would eventually come back, to reside with my soul mate for years to come.
Too much pressure had fallen upon me at once. So, the same way that I left Dallas the first time, and without a word to anyone, mom and I packed up and started driving back to where we thought things could be resolved much easier. All through the desert, empty fields and corn patches, straight across the lonely Texas skies I held my tears of both joy and sorrow within. Not really knowing, for how long I would be stuck, back under what I have learned was actually my Saturn depressive line.
Coming back and finding out that my father's a bit overbearing, Scorpion attitude grew more hostile and wretched towards us, because we ever left in the first place, making the ordeal worse than what it was. Nevertheless, by now has let go of the past in his way.
Shortly after my arrival back to Dallas, I phoned Louis to make him aware of my current situation.  I could hear the excitement in his voice and he said not to worry because meeting him was surely no accident, as he says we have had many previous lives together, which I figured already anyway.
It took him a lifetime to cross paths with me again and ten years for my own search to finally be over. I didn't want to lose that.  He made it clear to me that together we will conquer all the odds and for me to be loved and respected forever once back home.
For some, finding "True Love" only happens once in a lifetime and things meant to be to have a way of taking their sweet time.  For us, this is that time. After we hung up, his potent energy had totally filled the room and with each passing minute, I started having more emotions of us running clear in my chakra.
He would ask me if I felt this too. Even at times while napping, when I would drift into visionaries, but if the episode of thoughts become frightening, he would usually wake me up and catch me by text or ring.
Not only did I experience that. But in all colors… red, blue, green, purple and more white and silver, the angels began appearing to me flashing and still are though more so at night. While at times, bringing with them, a twinkling noise.  This allows me to know that our connection from the past is still growing. They too are working on the plans for our future and leading me his way. Back then it seemed slow but now it's for sure.
For back then, the dragons order was the villain for these unusual circumstances at play for the present but the only thing we could do is let the dragon's tail freezing our love move out of the fairy tale picture, thus, reuniting us together again, in the physical, by 2009; never to part again.
Dr. Turi had consulted the heavens and did our compatibility chart, which resulted in a winning number of many more positives over any negatives. He has never had a partner's chart equal up to that before and I know I sure haven't.  Generally, we are alike in every aspect and true soul mates.
The only resulting remark is that, there is no ending with the two of us.  My dragon's Head in Leo sits on top of his 7th house of marriage and partnerships.  Who would want to argue with that?  There is no accident to be back together he said!
The most surprising piece of extra confirmation was on the day of our wedding, April 21, 2011; the month of my husband's Arian dragon head and the month I was born or 11 days after my birthday.
While preparing for Vegas; we stuck the car with our belongings and the address to the wedding chapel. On the way Louis asked me to enter the address in the GPS but I could not locate it. I thought how could we forget  or lose such an important item, could it be on one of the many bags we brought with us? But the excitement took over and as we were already too far gone with his family following behind to return and check the address on the computer, we just kept driving but not really knowing where we were going.
We had the AMG sophisticated GPS but no exact address and at the time, I hadn't been too familiar using it really, so I left it alone for Louis to deal with it as our vehicle was en route to Vegas.
Louis told me not to worry, he had in mind to stop somewhere and call our good friend Owen to locate wedding chapels in Vegas for us until one sounded familiar. But we drove for hours and by some magical luck, we finally took the 15 South exit and a few miles later we turned into the city. Louis thought to pull over at the first light and call our friend for the French chapel address.
He parked the car and his family in the hummer behind joined us.  I opened the car door and took my shoes off, cleaning my feet and freshening up with some moist wipes because I was a bit nervous that we weren't going to make it on time and my butt was giving in after all the sitting. Louis was speaking in French to his sibling probably explaining the situation.
Louis brothers and sisters from France were in awe of looking at the big city lights and wide spaces. Then I decided to ask someone walking through the parking lot if he knew where the church was. Come to find out, the guy said " If you are looking for Mon Bel Ami, then you are in their parking lot!"
Louis and I were in shock, ET Voila! We had made it. Louis and I looked at one another and it was a lot for words. By the grace of the angels, we drove hundreds of miles blind and landed on the exact spot! This can only happen to true soul mates and we took this incredible experience at heart.
It seems so impossible that many people will not believe our story, but with the Turi anything can happen I guess!  As it didn't matter to me if I had a traditional white wedding really and this one was special enough in a simple traditional ceremony. Indeed one not to forget. While the whole family couldn't make it then, we plan to renew our vows again in time…It will be probably next summer, in the South of France in his little village "Pont Saint Esprit" where he was born or in Cannes in the French Riviera. Its all in the planning and all our VIP's will enjoy those new pictures for sure.
Still yet, while some days aren't always perfect, we are devoted in good times and bad, in sickness and in health…all the days of my life because our arms will always be each others home. And while not religious, I really like this verse from the following excerpt:
1 Corinthians. 13:4-13
Love is patient, love is kind.
It does not envy, it does not boast, it is not proud.
It is not rude, it is not self-seeking,
it is not easily angered, it keeps no record of wrongs.
Love does not delight in evil but rejoices with the truth.
It always protects, always trusts, always hopes, and always perseveres.
And now faith, hope, and love abide, but the greatest of these is love.
There is so much more for you to read when the book is done and I am working very hard to finish it.
With love and light Mrs Turi
*******
Now this story is real and signify the difference between experiencing a miracle or die on your wedding day! Will you die today or win the lottery?  This does not mean people will investigate my latest Divine Astrology discovery or flock to order it! If all the dead could take a chance on my cosmic wisdom and enjoy their loved ones longer, be sure they all would, but its a bit too late for them yes?  But it is not for you! Now on to today's reality…
"He could consider moving to Nigeria. Just a thought" Free you say? Well there's a first time for everything with you isn't there? How about you offer a refund to the various people who claim that you are a fraud? P.S. How are those fake references going?
And all I get to educate the public is the rebuttals of the fools who think they know better than Dr. Turi and all my clients! But not all my readers are idiots, especially my students,  and, through my persistence,  many people are slowly building more cosmic consciousness while being entertained with the above!
 But how can you be mad at those kids who could never match me intellectually? All they can do, is to run to mama or the administrator because their ego and latent spirit is being exposed publicly for what they are? How old is this unrefined little girl, 25, 35? What is it with little girls messing with me lately?
My intend is not to hurt those kids, but teach those Internet bullies to respect anyone they do not agree with without being rude or sarcastic. And who's to blame me for that? Had I behaved that way as a teen with any adults,  my mom would have kicked my little red butt all the way to the moon! I hope those kids will teach their own children to behave because there is always consequences to pay for misbehaving!
A bully mom's character will always reflect on her child's attitude with the world and create undisciplined children or worse, monsters and criminals in the long run. Teaching love and respect at an early age is a must!
All I am trying to do is to help them to grow up faster, but it seem all I get is their acidic! But when you respond with the same or worse intellectual potency, they get pissed off?  "He didn't last long on LunaticOutpost or many of the various other sites because of his attitude." 
One thing sure I NEVER drew blood first, but the young souls are unable to delegate with me intelligently! And no one for sure will be able to reach any of the "lunatics" who attacked me first on Outpost anyway!
Luckily for me, the owner of SEEN and BIN popular websites is also a curious man who know the crucial values of my cosmic work, my integrity and the FREE service I offer those who are able to benefit from my dedication.
While I was fired from sodlike productions :: General Chat, LunaticOutpost and many various websites the hyenas lurking there will always reflects the subhuman attitude of atheists or god fearing misinformed souls I put up with everyday…
Again I am not God, I am not a guru, and if you think I should be wiser and above their pitiful intellect,  I am! But  I am not here to delegate with imbeciles and baby the bullies vexed ego. If you do not like me or can not grasp my cosmic work, simply move on! But if you attack me first, I will respond by using your own words against you in public.
And with millions of readers all over the world, I would think twice before tarnishing the integrity and values of a 65 year old man, because all your friends are also learning about your real cosmic identity.  I can check and expose both your sins and virtues accurately, this is my job, this is my forte and I use my gift to make predictions soon to come to pass on Paranormal Central!
And if they don't I will be the first one to apologize for misleading you, but when they do pass, I do not expect much respect or appreciation from all young souls! I proved my worth so many times with the same pitiful results anyway… And this is why you are reading the last of Dr. Turi free articles!
I am battling wind mills I know readers, but those distractions relax my mind with trivial matters and this is good for my turbocharged mind!  As long as I can teach all cosmic secrets to my reading audience and teach the young souls to behave at the same time I am OK with that… I am a soul doctor, a cosmic cop and the Internet (since 2001) has been a perfect tool for me to reach everyone, young and old, and all the bullies a cosmic God sent my way! 
Blessings to all
Dr. Turi
Come and drink at the source of all wisdom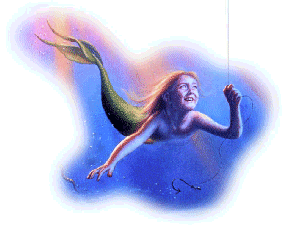 If you are one of those rare spiritual human beings in the ocean of life looking for my uplifting spiritual hook, and interested in learning more about the Cosmic Code, God Cosmic Divinity, Astropsychology / Astroforensics, or Astropsychology, just ring the bell! We will open the door of a new world above for you to join our VIP's in our Cyber Cosmic Code University! All the answers to what it means to be human and so much more is awaiting you!
The Magical Power of Talismans!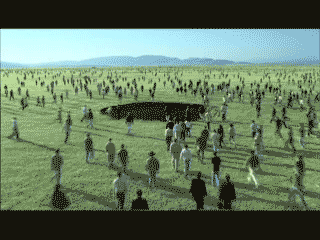 Feed the earthy matrix or free your spirit with Dr. Turi