6/27/2018
"If we offer society only the entertaining products of Astrology, no matter how useful and inspiring they maybe – without communicating its critical methods, how can the average person possibly distinguish Astrology from pseudo science? " Dr. Turi
Dear readers:
I will soon start producing the 2019 Nostradamus Universal and personal Dragon forecast for all signs and this version will be much more improved. Meantime if you do not have the current $5.00 eBook get it so you can judge the difference when I produce the 2019 eBook! It is important for me, as I did in "Justin Bieber, famous people, children and the reptilius universal infestation!" to start collecting the news imposed by the Dragon's axis.
There are reasons for me to collect the results of my predictions in "Justin Bieber, famous people, children and the reptilius universal infestation!" The first one is to help the reader improve its psychical aptitudes leading to developing its cosmic consciousness, the others to prove my claims with time, and lastly to do the same for future generations.
"The future has and will always be my utmost faithful witness" Dr. Turi
Again remember readers, my work is not designed to benefit the "educated" the skeptics, atheists and the dunces alike, but a more spiritually inclined group of human beings!
While my visions have been ridicule by an oblivious indoctrinated idiotic mass of people for years, the facts remain quite obvious for anyone watching my well documented, dated and published predictions closely! But asking a Facebook idiot to read pass the title of my articles is often an impossible task!
This is why I am asking all of you to notice and save my work and to share my wisdom to future generations. Today society is religiously poisoned and scientifically indoctrinated (atheists!) All have been brainwashed to ridicule the cosmic code and God cosmic divinity speaking to me through the signs…
Thus it is important for me to bring forth. if at all possible, people's cosmic awareness. It is only by exposing and explaining the news imposed by the stars (and manipulated by cosmic conscious reptilius) that my predictions will in time make sense to the curious spiritually advanced human beings!
Currently the dragon is void or course or in between Leo /Aquarius and Capricorn / Cancer signs… Read more about how the 2018 dragon will affect you personally. http://www.drturi.com/product-category/ebooks/npdf/
Meantime the "Change of Guards" will take place in November 7th 2018 (real interstellar New Year, not the religious imposed ones!) and I will make sure to refresh my supporters' memory each time the reptilius (using the dragon's axis) will hit corporations, politicians, the UK and its cursed population.
***********
Who can deny my visions when they are dated, printed and published well before the events?
Update july 5, 2018 – A nightmare is coming true for UK business
"The future has and will always be my utmost faithful witness" Dr. Turi
************
Continued: Note England, Australia and all British Islands are under the jurisdiction of Capricorn (the snobs, large corporations, the government, the Iluminati, the wealthy, the powerful, the British hierarchy and England's old people!) Unless the Brits (and present and future victims of the reptilius) bypass religious fears, convictions or skepticism many of them will not survive the reptilius effects in 2019. Thus if you are in England, Australia or part of its territory, YOU HAVE BEEN WARNED!
BREAKING NEWS July 9, 2018 – There is no denying the visions of a real Modern Prophet!
UK government in turmoil after resignations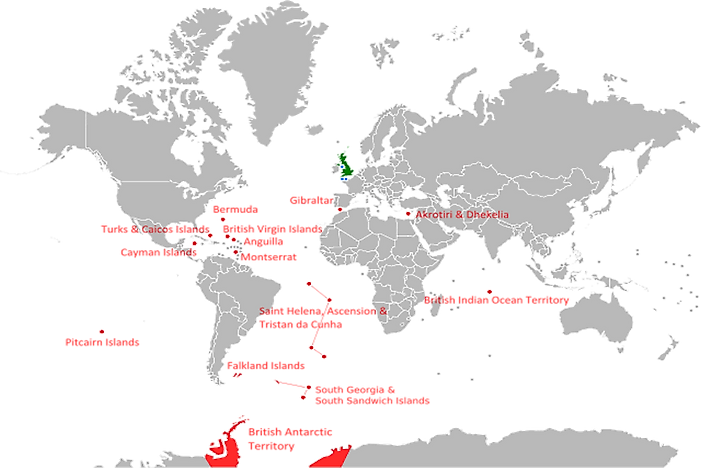 May I suggest you to be wise and protect yourself against those nefarious entities 99.09% of today' society could never accept? Dr. Gallagher versus Dr. Turi on the biblical "Demons!"
It is important to realize cancer rules the real estate, security, commodities, food, drinks (and beer) but a cosmic unconscious society is not yet able to appreciate or heed my cosmic gift! Note America July 4th 1776 is a Cancer country and a direct target for the reptilius in 2019. And if you think our "infected" President will save the day, think again!
It is WELL ABOVE his head and its administration! And if I was right picking up the exact months three years ago, and wrote this quatrain below, you may want to pay more attention to my visions!
Prepare Month of Blooming June
White Moon Twentieth Day Speak
Evil Spirit of Hitler Legacy Challenged
Cosmic God May Grace Humanity
Famous President Donald Trump, the reptilius and the children
While the "norm" is unable and unwilling to grasp my cosmic predictive gift, our VIP's seems to be a very rare kind of curious, spiritual and smart human beings able and willing to dig deeper into my work!
Blessings to all my VIP's and remember you are NOT allowed to share any cosmic code newsletters to the public unless I authorize it or judge it important for you to do so as to serve any and all truth seekers out there! And you can share this one!
Blessings to all, stay safe!
DT
On the the article….
Beer is being rationed in the United Kingdom because of a shortage of carbon dioxide.
Booker, a major UK wholesaler owned by Tesco (TSCDY), has confirmed that it's limiting customers such as bars and grocers to 10 cases of beer (300 cans) per brand a day, the most dramatic consequence to date of a shortage that also threatens food production across Europe.
The problem extends far beyond beer: Carbon dioxide (CO2) is also used in soda and meat production, as well as food packaging, cooling and storage. While it might sound strange, the carbon dioxide shortage has its roots in the fertilizer industry.
The carbon dioxide that makes beer and soda fizzy is a byproduct of ammonia produced for use in fertilizer. Several major ammonia plants in Europe have closed for maintenance, leading to a shortage of carbon dioxide.
The problem is most acute in the United Kingdom, where only one ammonia plant is operating normally. Food and drink industry groups expect the shortage to last a few more weeks at least.
"This is an issue that will affect much of the United Kingdom's … farm-to-fork supply chain," said Helen Munday, the chief scientific officer at the Food and Drink Federation.
Here's what's at risk.
Soda and beer
Increased demand spurred by hot weather and the World Cup means the shortage has struck at the worst possible time for European brewers and soda producers.
Heineken (HEINY) warned last week that kegs from some brands, including Amstel, may not be available in Britain.
"We'd like to reassure beer drinkers that all our breweries are operating at full capacity, and we're working 24/7 to get beers to our customers as quickly as possible," a company spokesperson said Wednesday.
Coca Cola (KO) European Partners, which handles bottling for the soda company in Europe, said the shortage has forced it to pause some production lines for short periods of time. However, it said that supplies to customers have not been reduced.
Meat production
Carbon dioxide is often used to stun animals like chickens and pigs before slaughter.
Some producers have been forced to use alternative methods, such as electrical stunning. But they warn that the emergency methods are not sustainable over the long term.
Related: Forget craft beer. The next craze is non-alcoholic brew
"If birds cannot be stunned, then they cannot be slaughtered … an inability to slaughter would mean birds remaining on the farm, [where] their welfare would have to be carefully managed," said Shraddha Kaul, the public affairs manager at British Poultry Council.
"Further impact may be on hatching of chicks with no farms to go to," she added.
Food packaging
Pumping carbon dioxide into food packaging can help keep items fresh for longer and slow the growth of bacteria.
Kaul said some meat producers have chosen to use their limited carbon dioxide supplies for stunning, and not packaging. Packaging without carbon dioxide reduces the shelf life of meat by at least a day.
Carbon dioxide is also used to package salads.
Frozen food deliveries
When pressurized or frozen, carbon dioxide becomes solid. The resulting substance is commonly known as "dry ice."
Dry ice is often used in food transportation because it changes directly from a solid to a gas when the pressure drops or temperature rises, leaving no residue liquid.
UK online supermarket Ocado (OCDGF) has warned customers that the carbon dioxide shortage is "limiting its ability to deliver frozen food."
— Alanna Petroff and Matt Thompson contributed to this article.
But without cosmic consciousness, society and our President himself can only further the reptilius agenda! And without your financial support my Internet enemies can only help them win the battle at the end…
Google, Facebook, Wikipedia, LinkedIn, Satan's Minions and Dr. Turi …
Man is superior to the stars if he lives in the power of superior wisdom. Such a person being the master over heaven and earth by means of his will is a magus and magic is not sorcery but supreme wisdom – Paracelsus
The Cosmic Code is designed to teach the "divine" to all our VIP's who may have questions about a dream, a wish, fears, a job, a decision to make etc. But again, this work is not for normal people but for those who vibrate at a very high spiritual cosmic speed. Join us, we are there for you in the Cosmic Code website.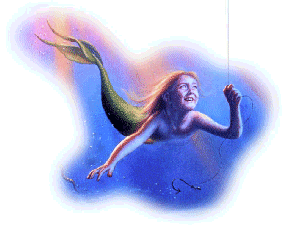 If you are one of those rare spiritual human beings in the ocean of life looking for my uplifting spiritual hook, and interested in learning more about the Cosmic Code, God Cosmic Divinity, Astropsychology or Astroforensics just ring the bell! I will open the door of a new world above for you to join our VIP's in our Cyber Cosmic Code University! All the answers to what it means to be human and so much more is awaiting you!
Blessings
Dr. Turi