3/22/2015
"The universe is under no obligation to make any SPIRITUAL sense to anyone"  Dr. Turi
Dear Readers;
Here is your Sunday free Cosmic Code article sample! As you all know, I now offer only short bulletins designed to stimulate the mind of intelligent, curious readers to join my VIP's to learn more about the cosmic code and, each month of the year, get real and solid guidance and predictions.
Today's topic is about nukes and Iran and the answer was offered November 24, 2013 in yet another article offered to the public titled * "Netanyahu and Dr. Turi Iran deal is historic mistake / predictions"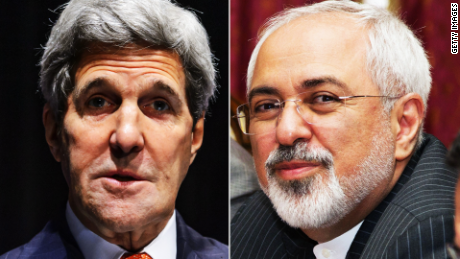 CIA head: Iran would build nuke at 'own peril'
In "Why Putin is hosting Kim Jong Un, be prepared" article posted in BIN a reader offered his logical, rational reasons to a complex cosmic manifesto he, all the politicians and the world at large is still unaware of…
Goddess Avatar – "Why? Here, let me explain for you. Your country of the united Fraudulent Fascist states of TORTURE and MILITARY TERROR have Succeeded in Uniting the Entire world together (except isra-HELL)! THE one THING THEY CAN all agree ON IS your vile war mongering country must go! Get ready for an attack that comes from EVERY direction on the compass, ameriiiSCUM! An arse kicking you ALL richly deserve! And, are about to get. Punishment FOR YOUR WAR CRIMES!"
"Where Cosmic Consciousness is lacking; logic, science, conspiracy and religious imagination have the wrong answers. There are no accidents, nor circumstances, only cosmic consequences the five logical human senses cannot yet perceive." Dr. Turi
Little does the reader know the Middle is under the deceptive winds of Neptune jurisdictions allowing me to understand the people and predict their political affairs much better than the FBI and CIA combined, 
If America fail with the Middle East is not because of man's political affairs only, but because of God cosmic divinity and his Universal will, I alone seem to be able to read, translate and offer regularly to the public.
But nowadays, humanity is ill fitted to perceive tomorrow using the "signs" because the US Department of Education, science (atheists) religions  (ISIS fanatics bullies)  do not train their children to read the cosmic hieroglyphs…  When and will this ever happen? 
How many articles, like the one you are reading today has been posted to social media by other psychics, astrologers, mediums or spiritualists and new age teachers you trust?   Indeed you will find their names, pictures and "teachings" heavily advertised on all social media because their parents names and wealth has been used for that purpose… 
But where are the facts of a supreme, undeniable cosmic wisdom you can witness, attest, read, judge, confirm and trust? Indeed false prophets are everywhere… 
Will my honesty and undiluted truth delivery be perceived again as an ego trip or a legitimate effort to expose the rulership of science, religions, the danger of atheism and the veracity of the Soul of the Cosmos?  Only those who do not feel mentally inferior to Dr. Turi will learn from me and not the professional students or "educated" atheists alike… 
 I am offering this old article to those who missed it back in 2013, its content is for you to read and judge but be sure the warnings are very real! 
11/24/2013
"There are specific Universal Laws written through the signs – Cosmic Consciousness – is the awareness of God's celestial divinity and use it wisely to read the future and build emotional, financial and spiritual stability!" Read the future –  Watch the future!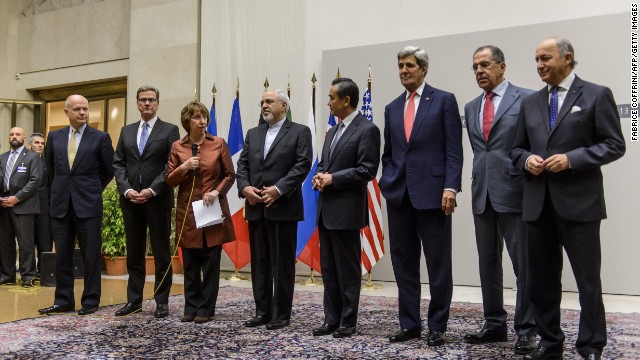 WE ARE ALL POWERFUL LEADERS BUT WE KNOW NOTHING OF GOD'S COSMIC JURISDICTIONS AND IN TIME, WE WILL ALL PAY THE HEAVY PENALTY! 
Dear readers;
Before elaborating on other topics, it looks like my predictions  for November 21/22/23  2013 are very hard to deny even for atheists! 
 ASTROLOGY IS AN ART DR.TURI IS THE MASTER!
November 21/22/23
Nature To Strike Hard
New Horizons Following Tragedy
Much to Fall Nothing Made To Last
Tears Pain Death A new Life For Man
Beginning / Ending of Important Portion of Life / Forced Relocation / Destructive weather / A new Planned and / or Unplanned Life For Many /  Changes Imposed.
Netanyahu: Iran deal is historic mistake  

"We're dealing with people who are not only untrustworthy, this is a murderous regime that murders their own people, creates chaos and mayhem throughout the whole world, the largest sponsor of terrorism. And we're treating them out of sync with who they are. That's what bothers me so much. This deal doesn't represent the fact we're dealing with the most thuggish people in the whole world."
Iran reaches nuclear deal with world leaders — now what?
11,000 kids killed, some tortured
Beginning / Ending of Important Portion of Life?
Seven Volcanoes In Six Different Countries All Start Erupting Within Hours Of Each Other – Nature To Strike Hard?
In order to receive one must give, this is a law that must be maintained in order to upgrade your spiritual vibrations and benefit from good karma.  Enjoy your Sunday cosmic code newsletter sample because on 01/01/2014 only my deserving VIP's will read my work.
Yes I am the first cosmic cop making you aware of the celestial forces in charge of our common destiny and indeed we only have 50 years to turn things around to avoid self destruction… 
First serious error against the Cosmic Code! Signing or making any deal after the full Moon show the perils and trust all those cosmic unconscious politicians have on the Scorpionic deadly, devious leader of Iran.
None of those political leaders realize the inner fixity involving the sign of Scorpio on a mission to self destruct. I tried to explain this phenomenon with "Miley Cyrus has a big problem…She is a Scorpio!" and in an article titled "Hello Mr. President Obama you are deceived." I wrote September 27, 2013.
I am not into politics not religions, those rational and/or deceiving religious topics are part of the human experience imposed upon the  "norm" needed to survive with everyday. Instead  I am into the divine and I translate the cosmic code jurisdictions and expose through my predictions the never ending costly price humanity has to pay for ignoring  God's celestial signs.
 Iran deal may define Barack Obama's legacy, for better or worse