9/20/2017
Ivanka Trump, daughter of and senior adviser to President Donald Trump, revealed that she had postpartum depression after the births of her children in an interview for "The Dr. Oz Show." The program, filmed Monday, will air Thursday.
DT Rebuttal: It's something how our infantile science (and Ivanka) does not bother to read the basic characteristics of the sensitive sign of diplomatic Libra.
Remember that divine astrology (Astropsychology / Astroforensics) has NOTHING to do with the modern astrology / horoscope you read, study or practice! Nostradamus did not have a watch or a computer to work with 500 years ago, and it took me years to rekindle his rare methodology. This is why it is impossible for any spiritually advanced person, not to perceive or deny my predictions!
MEMO
"Be ready for one of the most shocking man made and/or natural disasters to curse humanity!"
09/20/2017 – Update/results of my predictions
• Hurricane Harvey — The most devastating superstorm in East Texas history that put much of Houston under water
• Los Angeles Fires — "Largest ever" wildfires in Los Angeles County history triggered some of the biggest evacuations in California history
• Northwest Fires — Worst ever wildfires and particularly destructive in Montana, Idaho, Utah, Oregon and Washington states and showing no signs of letting up in Montana
• Hurricane Irma — An unparalleled mega-storm with major wind damage and flooding throughout Florida as South Carolina and Georgia were also hit
• Hurricane Maria — The Caribbean Islands are now receiving the full force of this Category 4 hurricane as it plots an extremely destructive path toward the U.S. mainland
(Source: The Great American Eclipse Proves To Be A Real Blockbuster)
September 2, 2017 a 6.3 magnitude earthquake Indonesia – Dr. Turi does it again and again!
September 19 -2017 7.1 quake strikes Mexico
The fact remains… Only those who have been following our cosmic work for years will be aware of the reality regarding my "above 6.0 earthquake and volcano eruption predictions.
Continued! With a stellium (4 or more planets in one sign) in Libra and with a dad like President Trump , this sensitive, love seeking, harmonious, beautiful Venusian sign (Ivanka) is far from getting the dose of well balanced spiritual regeneration she needs, to stay mentally healthy! Her crazy lifestyle is making her prone to a slow but sure reptilius infestation.
Only when she is at home, (away from her dad and any heavy responsibility) can she regenerate her spirit. But her UCI is set in a way, that she will not be able to fight the reptilius for long. And they know it! Once again, pray for another cursed soul drowning into fame, fortune and too much unhealthy responsibility!
Ivanka Trump revealing that she had "postpartum depression/reptilius infestation," makes my claim with – "Lady Gaga Having Fibromyalgia another serious sign of a reptilius infestation… Pray for her soul!
It is obvious that the reptilius (like Lady Gaga and so many others) already own her deteriorating psyche!
Realize also, Ivanka is on the cup of Libra/Scorpio and to make the situation much worse, the very nasty Dragon's Tail resides in the depressive, Saturnian Capricorn sign.
This cold gloomy sign impacts her 4th house (home/children) and her 3rd house (critical thinking/the mind!)
She feels guilty for being forced to give more attention to her "grown up" dad than her kids who need her at home. Thus, at a subconscious level, she is making herself sicker or wide open to the reptilius infestation.
While she appears normal on TV, Ivanka feels possessed by demons she can not and does not know how to fight and also suffers serious panic attacks/dementia. But this fact will be kept a secret from the public! At least until she is forced out of her position or loses the battle against the reptilius!
Incidentally, the more anti- depressions medications she takes, the more fragile her psyche becomes and I foresee serious problems in the weeks/months to come.
While I took care of Ivana Trump's depressive state years ago, Ivanka didn't get any help and the infected pharmaceutical scientific matrix will only further do serious damage to her decaying spirit.
Only our cosmic conscious students can understand the seriousness of her sad situation and the reality of my claims. No wonder why she is already mentally reptilius infested (manic depressive!)
And like the rest of a misinformed, indoctrinated society, she can only rely on her doctors traditionally "educated" guesses, to what is really happening to her mind.
You'll know the essence of a real genius only when an extreme minority of very smart people can relate to his work and decides to learn from him… Dr. Turi
There's more to explain to our VIP's, in knowing how the phenomenal Plutonic intense Scorpio power, generated by her karmic UCI which plays an important part to how she can be helped psychically.
Yes, indeed there is a big difference between education and intelligence!
However, only a soul doctor can take care her situation and we can only hope for a miracle!
My Astroforensics work is not for brainless morons (or over educated idiots) who could never assimilate such deep mystical cosmic information, even if their lives depended on it! Thus, if you want own the golden keys to what it means to be human and read more about Ivanka Trump's health and fate, simply join us!
"There is no coming to consciousness without pain. People will do anything, no matter how absurd, in order to avoid facing their own soul. One does not become enlightened by imagining figures of light, but by making the darkness conscious." — Carl Jung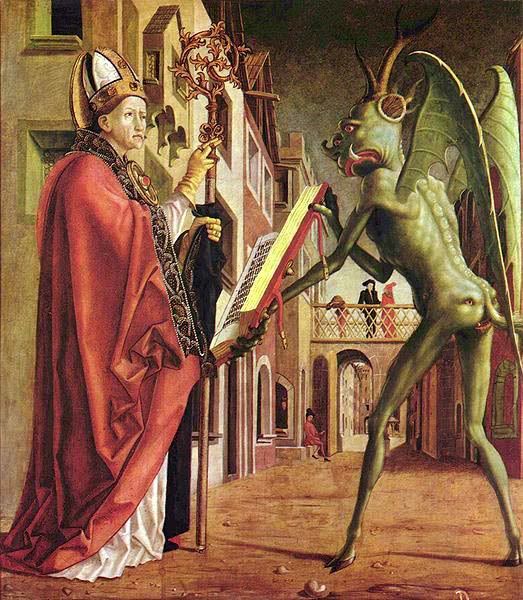 Memo: As of today I will STOP offering my SOS to the world deadly windows to the public. Thus if you like my educational, cosmic work directly in your mailbox, simply join us ITS FREE!
To be continued….
Trump, 35, and her husband, Jared Kushner, 36, have three children: Arabella, 6, Joseph, 3, and Theodore, 1.
"With each of my three children, I had some level of postpartum depression," Trump said. Symptoms of the condition, which affects some women after giving birth, can include extreme sadness and anxiety.
"It was a very challenging emotional time for me because I felt like I was not living up to my potential as a parent or as an entrepreneur and executive," Trump said. "I had had such easy pregnancies that in some way, the juxtaposition hit me even harder."
When host Dr. Mehmet Oz asked, why talk about postpartum depression? Trump laughed and said that she hadn't planned to discuss the topic until he asked.
"It's incredibly important," she said. "Look, I consider myself a very hard-charging person. I am ambitious. I'm passionate. I'm driven, but this is something that affects parents all over the country."
With the reveal, Trump joins actress Lena Headey, model Chrissy Teigen and singer Adele, who all went public with their postpartum struggles.
Mothers who have a personal or family history of depression and those who abuse alcohol are more likely than others to experience postpartum symptoms. Other factors — including stress, low social support, and pregnancy or birth complications — also place women at higher risk of postpartum depression.
The US Preventive Services Task Force recommends cognitive behavioral therapy or counseling for women with the condition.
Trump told Oz that her decisions "weigh much heavier" now that they are "impacting people's lives."
"One thing that I continue to do is meditate," Trump said. "It's been enormously helpful to me."
She added that it is difficult to find the time since her children wake early but that an investment of 15 or 20 minutes every morning "recharges" her and is "almost the equivalent" of hours of sleep.
'I don't view it as my obligation to moderate'
In January, Ivanka Trump's family relocated to Washington from New York City so that both Trump and Kushner could accept positions as senior advisers in her father's administration. Though at first her position was voluntary, as of March 30, she has served as an unpaid employee in the White House, as has Kushner.
Trump has voiced support for women's rights and a paid family leave program, yet some critics say she has not exerted enough of a positive influence on her father's agenda, particularly his health care policy.
When Oz asked for her response to the expectation that she be a "voice of moderation" in the White House, Trump said, "where I disagree with the agenda, I'll share it with him quietly but I don't view it as my obligation to moderate."
One of Trump's causes: fighting human trafficking. This week, she delivered a speech on the issue at the United Nations General Assembly.
"We cannot stand by in silence," Trump said, referring to human trafficking as "the greatest human rights issue of our time."
Trump, who participated in the UN session as a guest of British Prime Minister Theresa May, has made combating human trafficking in the US and around the world a key aspect of her White House portfolio. She organized a listening session with survivors and advocates alongside her father in late February, and in May held a roundtable discussion on the topic.