3/23/2017
" There are specific Universal Laws designed by God – Cosmic Consciousness is… the awareness of a divine cosmic power and use it wisely to build emotional, financial and spiritual stability!" Dr. Turi
Dear readers;
Once again, a few weeks ago, our VIP's were prepared for another anticipated "Surprising" terrorist attack, yet the FBI ineptitude to "serve and protect" society has failed again.
Provided that the word investigation and curiosity of my cosmic wisdom should be honored by the secret services, those governmental organizations keep ignoring and ridiculing!
Like all my undeniable earthquakes predictions, it is only after the dramatic "predicted/anticipated "Shocking" news speaking through my quatrains and obvious keywords, that all my supporters can confirm that I am CNN before CNN!
Once again, as mentioned in "How 1,600 People Went Missing from Our Public Lands Without a Trace. Reptilius!" understanding and explaining Nostradamus' 16th century divine methodology isn't difficult!
You have to be OBJECTIVE to not miss the FOREST for the tree. Read the quatrain and the keywords that will, during the given dates always take the color of the news currently be posted on CNN! ET VOILA!
Posted by Dr. Turi on February 27, 2017 at 6:26 pm in Cosmic Coders Only
March 23 (48 hours centering the dates)
Entrails Upset Spit Above
Red Fire Wind Water To Dance
Stars Command Shock Science
Calm Deception To Strike
KEYWORDS
Japan / Asia / Cosmic News / NASA / Space News / Nukes / Weird news / Freak / Space / Rocket / Surprises / Explosions / Shocking / Stunning / Baffling / Incredible / Lightning / Unusual / Humanitarianism / Children / Unrest / Discovery / Science / Earthquakes (always above 6.0) / Volcanoes / Tornadoes / Airports / Aeronautics / Technology / Electricity /Television / UFO's /Cosmic phenomenons.
BE SAFE!
Note, I am expecting a volcano eruption or a large earthquake during this window…
Four dead after terrorist attack on UK Parliament, Westminster Bridge
Britain's Parliament is placed in lock-down after an assailant stabs a police officer before being shot and pedestrians are mowed down on Westminster Bridge.
This type of shocking news doesn't happen everyday. Nor does a 7.2 quakes happen randomly. There is a cosmic order that many idiots, religious people. atheists and skeptics alike could never comprehend nor accept! Those man made or natural calamities take place ONLY during my "SOS to the world deadly windows!"
But if you are not a VIP, or use the same "investigative" power as our immature FBI agents, you not only can doubt my cosmic wisdom but assume, because this what real dunces do!
Police Requiem
Mastering The Mind Powers
Terrorism, neuroscience and the FBI
In the absence of Cosmic Consciousness; science, conspiracy and religious imagination have the wrong answers. There are no accidents just consequences the five logical human senses cannot yet perceive." Dr. Turi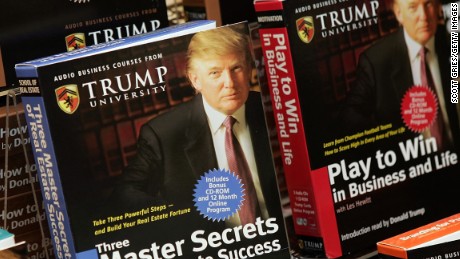 Thousands of Trump University students file to get their money back
It is not another "accident" for President Trump to suffer another costly legal battle. While I took care of Ivanka on the phone years ago, her father will never understand how the stars play havoc in his and his children lives.
I elaborated in great details on his karmic "UCI" and the answers to why he is the way he is and why he is lucky or unlucky with certain endeavors!
This is fully explained in his cosmic make up. All you have to do is to CLICK on the link Donald Trump President? | Dr. Turi M.D.U.S. and build up enough cosmic consciousness to understand your President a bit more!
NEW EARTH EXPO PRESENT DR.TURI SUNDAY MAY 7TH, 2017 SAN DIEGO CALIFORNIA
San Diego, California
Mission Valley Resort Hotel
875 Hotel Circle South
(831) 239-6835 Dean Price
Dean@NewEarthExpo.net
"Nostradamus' 16th century holistic healing"
"Healing the body, mind and soul"
All diseases are from a spiritual or a physical blockage due to a lack of regeneration.
This workshop will teach you how to use Nostradamus natural means of healing parts of your body and channel the supra-conscious power, to influence your future positively.
The session involves pressure points designed to improve the immune system, update the inner physical calibration, build magnetism and increase the seat of attraction between humans.
Don't miss the chance to learn about Dr. Turi's Universal blood transfusion, while enjoying both spiritual and physical cleansing.
Dr. Turi professes that; our infantile science does not possess the keys of what it means to be human and using the Seer's rare methodology, rigidity, chronic headaches, back problems, vision and low energy can be restored to health naturally.
Dr. Turi is a cancer survivor and will teach you the Seer's healing secrets that saved his life!
This simple and safe procedure should benefit everyone attending the lecture or booth session. A short crystal cleansing is mandatory to all participants before entering the booth. Please Bring a large towel or a blanket for the foot healing tutoring.
The power to create your reality and influence your future
Email Teraniapromodir@gmail.com or call 602-265-7667 if you have any questions.