9/21/2022
Man is superior to the stars if he lives in the power of superior wisdom. Such a person being the master over heaven and earth by means of his will is a magus and magic is not sorcery but Supreme wisdom. Paracelsus
"The universe is a BRIGHT LIVING spiritual entity; I'm offering its secrets before I die." Dr. Turi

LEARN ABOUT MERCURY RETROGRADE WATCH THE VIDEO ABOVE!
Tesla recalls more than ONE MILLION U.S. vehicles
Dear reader,
It looks like Mercury retrograde cursed Elon Musk if you read the news! He may be extremely wealthy and smart but he is certainly like 99.9% of the rest of the world, totally cosmic unconscious! Maybe you or he should hire me to make more money? Or at least find out why he became a billionaire because as a Cancer he is totally under the jurisdiction of the Moon.
Mercury tried to stop a plane "A United Airlines flight made an emergency landing at New Jersey's Newark airport after circling over the Atlantic" and also stopped Iran's President interview with Amanpour over head scarf demand!
A couple of things I forgot to mention about Mercury retrograde in my latest YouTube video above my friend! Mercury rules all sorts of communications including transportation, this is why I discovered an oil leak on my boat engine and brought it back to the mechanic for repairs.
There is much more going on with affairs of the past in my life where I am (like you) forced to deal with Mercury's very frustrating effects! Plans will be screwed up, you'll get lost, you'll be stopped, etc.!
Mercury also rules the " inborn" GPS of birds and mammals and when this tiny planet is retrograde it messes up the bird's and whales' natural navigational system.
Pigeons were used during WW1 and WW2 to pass on critical intelligence messages between generals to lead their soldiers because those pigeons will always fly back home regardless of the locations they were dropped!
Because Mercury is in retrograde motion, sad enough Whales mistakenly swim towards the coastline instead of the open ocean and end up beaching themselves! This is God's will to keep their numbers in check and feed countless of other animals…
In no way will our infantile scientific community accept or even relate to the obvious, repetitive, and provable critical values of Astrology!
Dealing with ancient art does not bring science or religion money or any form of support, nor does Astrology endorse their aim to indoctrinate oblivious God-fearing humans or their ridiculous claims to land a man on Mars one day.
www.drturi.com › the-mars-cult-society Mars Cult Society A Deadly Deceptive Proposition
I recall the explosion of the U.S. space shuttle orbiter Challenger, shortly after its launch from Cape Canaveral, Florida, on January 28, 1986, which claimed the lives of seven astronauts.
On that memorable day, I tried so hard to reach NASA for hours to warn them, yet little did I know I could never save those precious lives. I was horrified when I saw my terrible vision unfolding on television…
I felt very guilty and since then I have dedicated my life to reaching as many people as possible and exposing all of NASA's "educated Idiots" for what they are!
Since 1995 when I started warning the world on the radio (Art Bell/George Norry) and television programs, I cannot recount over the years, how many times I read news of whales beaching themselves, and each time I explained the power of a Mercury retrograde motion.
You would think our infantile scientific community would have learned something since then, yet their humongous ego, ignorance, and stubbornness match their colossal stupidity!
And what is worst, they truly believe they know better than all erudite men of the past including myself! The fact is I do much better than them all combined as far as my earthquake predictions impeccably provable timing!
And to this day, since 1995 I am still waiting for USGS and the Pasadena seismology Center's answers…
"I DISCOVERED THE COSMIC CODE OR THE CORE OF GOD'S HEART! YET I AM CURSED TO PASS IT ON TO THOSE WHO DO NOT HAVE THE STARS, THE MIND, THE EYES, AND THE EARS TO APPRECIATE THE CREATOR'S COSMIC DESIGN!" DR. TURI
​If you feel depressed, lost, alone, or without hopes for the future simply watch, enjoy, learn, regenerate and remember, Dr. Turi is here for you! Share with those in need pls.
Pay attention to the next SOS to the world deadly window!
Attorney General indict Trump – What's coming next?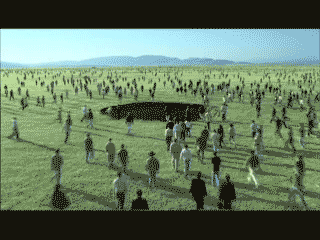 Free your spirit with Dr. Turi STOP following abusive matrixes!
The government, the US department of education, science, Religion, and all media control education and all sources of information. Deep cosmic truths and the reality of UFOs and ET's various agendas need to be explained to the general public. Doing so will eliminate lies, misinformation, indoctrination, and fear and expose God's immaculate cosmic creation and his true cosmic identity. Time for imagination, deception fear all stimulated by the reptilius to exit our lives! If you are a truth seeker concerned with humanity's future looking for the golden keys to what it means to be human and acknowledge the undiluted truth about the incredible, please sign my petition. Blessings to all Dr. Turi
Billions are wasted on NASA's ridiculous Mars aims The Mars Cult Society A Deadly Proposition" or in the endless cancerous religious teachings and archaic nonsense leading this world into its own self-destruction through stupidity, misunderstandings, and wars!
INVEST IN THE TRUTH, INVEST IN DR.TURI'S COSMIC WISDOM INSTEAD!
There are NO accidents! Knowledge is power, ignorance is evil!
Order your 2022 Personal & Universal Cosmic Biorhythms Dates
"Let who ignore my warnings be cursed by the eternal rites of the cosmic code universal ceremonies for a cosmic God does not speak to fools." Dr. Turi
LEARN MORE ABOUT THE GOOD AND BAD ETS' AGENDA!
Sharing emails;
Hi Dr. Turi,
The main reason I am writing is this… when you and I were departing from our meeting, the one thing you told me was, "You have something wrong with your gut. Go and get that checked out because you don't want to get cancer."
Well, at that point in time, I had no insurance and had blood in my stool. I immediately purchased insurance on my own (I missed enrollment from work) and proceeded to have tests done.
My initial doctor's visit came back normal with the exception of elevated PSA numbers. So, with blood in my stool, she set an appointment to have a colonoscopy done. That came back negative, and the blood was a direct result of hemorrhoids.
Since my PSA levels were so high, she also set an appointment for me to have a prostate exam. The urologist, after more bloodwork and a digital rectal exam, decided that we should do a biopsy on my prostate. Long story short, on July 26th, my results came back. 11/12 biopsies came back positive for cancer.
I was given a 40% chance that the cancer would be localized. My doctor told me that it was going to be a long hard road.
When I returned from Grand Cayman (visiting my sister for her 50th birthday party), I had to get imaging done, and that was done with PSMA and a CT scan. The next visit to my urologist was the result. That was a VERY scary day. He told me right from the start, "You're the only person I have been able to give any good news to today."
The CT scan and imaging showed the cancer was localized only to my prostate and had not spread. Of all the bad news, this was the best news possible.
This past Thursday, I had the procedure "Robotic Prostatectomy" done and my prostate was removed. I am in recovery from the surgery and will go back this coming Thursday to have my catheter removed and more tests are done. I truly believe that I will have a full recovery.
The most important thing I would like to relay to you is this… I can't thank you enough for saving my life!!! Had it not been for you, I may have just ignored my symptoms and dealt with them. 100% of the trust I put in you produced encouragement, bravery, and the simple fact that "I've got to get this shit done."
I owe you for saving my life. I know for a fact that if we had not spoken, I would have chalked up the blood in my stool to a simple lack of proper diet and my cancer would have gone undiagnosed.
I honestly love you, thank you, and would give anything just to shake your hand and give you a very genuine hug.
If the truth is known, I stayed positive based solely on the conversation that you and I had.
For your record, just in case you can look back to see when we spoke, I go by AL, but my legal full name is /////////// I was born on /////////////, and I believe it was 11:15 or 11:18 pm. You said that you and I would talk again, and I look forward to that day.
When it comes to the email below, I can't begin to tell you how much of a blessing Kristina has been. Her undivided support and love through this whole ordeal has truly made me see things in a different light and we are stronger now than ever before.
I apologize for the lengthy email, but I needed to let you know that I love you and thank you for the simple thing that you have done… save my life.
All the love in the world to you Dr. Turi and warmest regards,
AL
Indeed Al was sent to me by his guardian angel to save his life… This tells you how critical it is to listen to your intuition and seek new horizons! You are in good hands, be curious, be smart, face your fears and let me
FREE YOUR BODY, MIND, AND SPIRIT!
**********
An excellent video and article on Putin Dr. Turi. Soon all the other so-called ASTROLOGERS on Coast to Coast am radio will steal your work as they always do. In the past few weeks, all the astrologers are suddenly talking about the danger the Supreme Court justices are in. Of course, you are the one who first predicted that. But they keep stealing your work and pretending they thought of it. How sad! Pete
Dr, Turi
Thank you so much for such an incredible, mind-blowing, insightful, one-of-a-kind experience. Your knowledge & wisdom is something I've never experienced and it was an honor to learn from you. I appreciate you and all you do. Thank you for sharing your gifts with the world. I am really looking forward to listening to our session. I ordered your book and will be receiving Beyond The Secret today. I also joined the VIP Cosmic Codes. So grateful to be connected.
Many blessings,
Diana
Dr. Turi
Your prediction about the Supreme Court justices is starting to come true. Check out what a Harvard professor told students.
Pete

Alejandra Caraballo
@Esqueer_
The 6 justices who overturned Roe should never know peace again. It is our civic duty to accost them every time they are in public. They are pariahs. Since women don't have their rights, these justices should never have a peaceful moment in public again.
Review from a special client, regarding my husband; Dr. Louis Turi's work:
"Dr. Turi, a thousand thank you for doing my progressive reading follow-up as well as my husband's reading, with the tarot reading at the end of the session…
A thousand thank you will never be enough to express how ONCE AGAIN I'm grateful beyond words for the precious guidance you continue to give us…
It's the very first time my husband had a reading with you… I have shared with him all the books you published, he watched with me your movies on Amazon, and some of your Youtube videos, including the incredible documentary "Superconscious: the Power within" which he enjoyed, but he still has some thoughts of his own(he's a Virgo/Scorpio rising )…
I recommend greatly everyone to watch this wonderful documentary…My husband never had a reading before and doesn't have much knowledge of Astrology…
During his reading, he did listen to you very attentively describing what was going on in his actual twelve houses…He was flabbergasted by the information you provided to him (past/present/future), and the vital recommendation you offered him…
The tarot lecture we had at the end was just amazing…Some predictions were given to us for the future, treasurable guidance that is wonderful to be aware of…
All that I can say is that after having a reading with you, it's impossible to not have your spirit boosted! Your physical & mental energy are contagious…
I believe in an approaching New Golden Age where peace can reside; "we are all here to evolve and grow to the highest possible frequency we can reach and together we can build a network of awareness about world peace around the globe" and that is why your real predictions and teaching are seriously worth being looked at …
Cosmic consciousness is necessary now more than ever and there are not out there soul teachers like you, humble, genuine, dedicated, and passionate about reintroducing this "lost/hidden teaching of the richer depths of Astrology that the very Ancients held" once…
We have so much evidence at all levels in front of us every minute that goes by, to continue to ignore for some, Jesus' Cosmic Ministry and God's Cosmic design as you mention so often…
I'm very honored and blessed to have been guided in knowing you for many years, for your incredible work, your newsletters that is time-consuming and full of valuable information, your teaching, and the sharing of your experiences without forgetting your revealing predictions making us aware of our surroundings…
There is so much Divine Power in your quote: "the Future is nothing else than the reincarnation of our thoughts" …
With gratitude always,
Claudette
JOIN THE COSMIC CODE ITS FREE OR BECOME A VIP
Sign my petition, and help the world assimilate God's cosmic design!
teraniapromodir@gmail.com (Business)
Office (602) 265-7667