March 11, 2019
"Let who ignore my warnings be cursed by the eternal rites of the cosmic code universal ceremonies for a Universal God does not speak to fools." Dr. Turi
Dear readers;
Note this newsletter was published on March 11, 2019
If you look at the current news there is no denying the power and purposes of the stars in all human affairs. However, both the indoctrinating religious and scientific matrixes not only have lost the "Soul of the Cosmos" but fiercely deny and ridicule our solar system's spiritual purposes… Something I will attempt to do for you today when Mercury, "the Lord of communication and transportation" is in its dangerous retrograde motion!
Taking care of my clients, friends, and family member is my priority! In fact, a few years ago my family came from France to the US for my wedding. I told all of them, that before booking and taking your plane there are a few critical things you MUST do and you must promise me to do so because I want the plane to arrive in Phoenix safe and sound! I did all I could to make sure the utmost precious cargo in charge of the AFA would bring and return them home safely!
First/////////// second/////// or better yet let me give you the dates you will pick to fly! And they did… As incredible as it may sound, a day after their arrived in the US, the news I was expecting cursed millions of passengers stranded all over Europe's airports! My brothers and sisters were absolutely blown away to avoid such a terribly costly, frustrating headache, and since that day they pay much more attention to my cosmic work.
Air travel disruption after the 2010 Eyjafjallajökull eruption
Guess What, California? Now You Need to Prepare for Erupting Volcanoes
In response to concerns that volcanic ash ejected during the 2010 eruptions of Eyjafjallajökull in Iceland would damage aircraft engines, the controlled airspace of many European countries was closed to instrument flight rules traffic, resulting in the largest air-traffic shut-down since World War II.[3] The closures caused millions of passengers to be stranded not only in Europe but across the world. With large parts of European airspace closed to air traffic, many more countries were affected as flights to, from, and over Europe were canceled.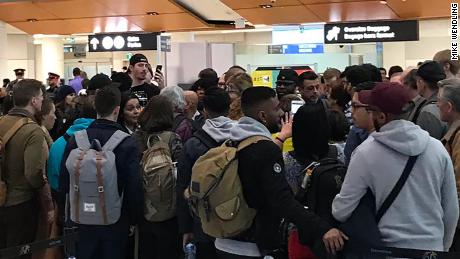 Once more realize that I do not use traditional dates found in popular ephemera. Years of practical observations lead me to extend the Mercury retrograde motion and period of time. And unless you become a VIP, you will not have access to those dates until I mention them on my Youtube channel and my cosmic code articles.
This join us now so you get all those dates before the year 2019 is over and can plan safely for 2020!
2019/2020 First SUPERNOVA window – From //// through /////
2019/2020 Second SUPERNOVA window – From through /////
2019/2020 Third SUPERNOVA window – From ///// through ////
If I could turn the clock back how much do you think people who suffered such calamity would pay me to avoid the next one? Yet it happened again! You are given that option but will you take it or not?
Current news! Major international airlines ground 737 MAX 8
HELLO! – HELLO! – HELLO!