March 22, 2019
The Reptilius confine the human spirit into entertainments, politics, sports, sex, religions, science, atheism separating humans while nurturing hate, greed, lies, lust, confusion, fears, chaos, discords, fights, suicides, steal your attention and alter your psychical awareness and stop your spiritual interaction against them!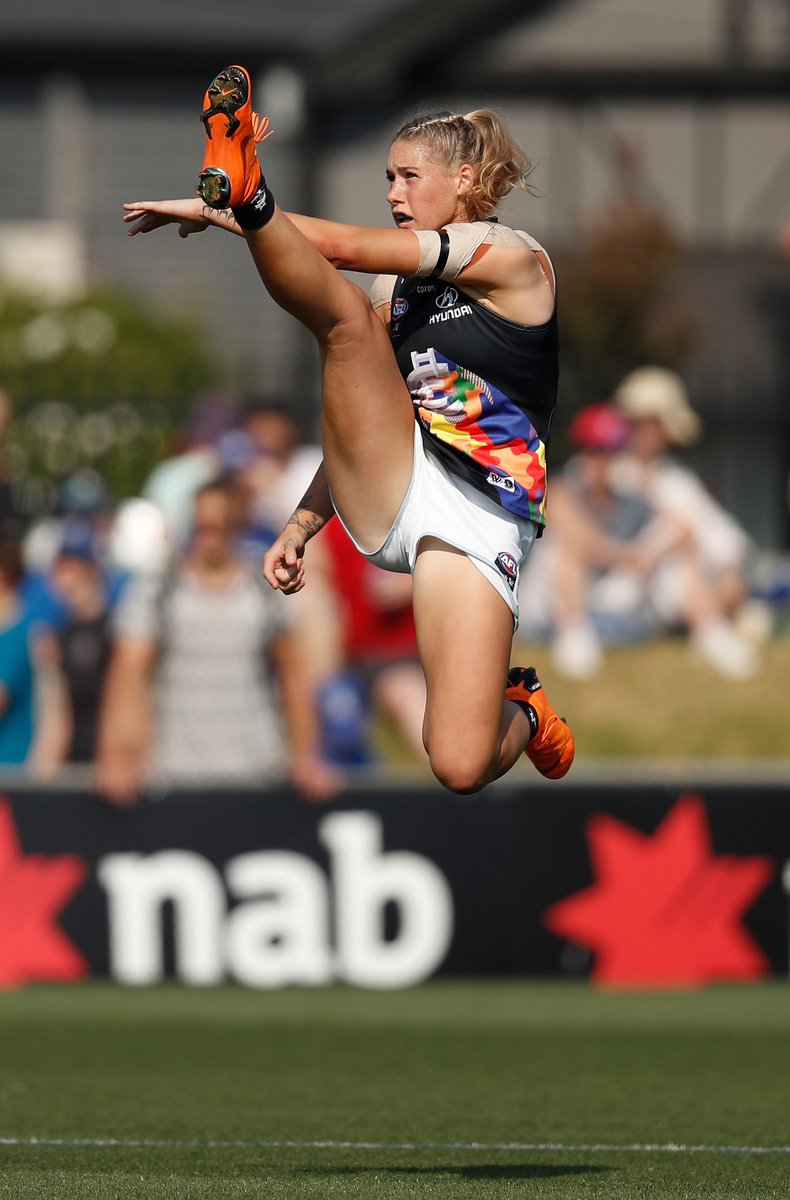 Tayla Harris: Comments on my photo were repulsive
Dear readers;
Before anything I recall a guy named "Mr. Postman", an infected idiot, who for years ridiculed my cosmic work and worked overtime to get me out of all major websites. And with the reptilius to back him up, he did succeed removing me from Wikipedia! I told him back in the nineties that' "soccer games will in time attract millions of fans and eventually take over football…" Years later, I am glad to once again proved my claims publicly…
Tayla Harris was born 16 April 1997 under the "martian" competitive, aggressive, masculine sign of Aries. This does not take away her femininity, her sensitivity and physical attractiveness knowing Venus, the planet of love and beauty is right in her first house, also in Aries.
Red/Blood/Aries/Arian race? Hitler was born in April!
Mars rules the animal kingdom and how they treat each others…
Her Martian red spirit depict her love for violent sports and her very competitive edge used through sports! My you tube video will tell you much more about her UCI *Unique Celestial Identity as I am today, starting the "Aries Nostradamus Divine Astrology Series"
Those videos are dedicated to those who are curious enough to learn more about the old science of astrology and learn how God speaks to his children through the signs… And with Draco the benevolent Draconis' channeling, God knows what I will come up with in those videos!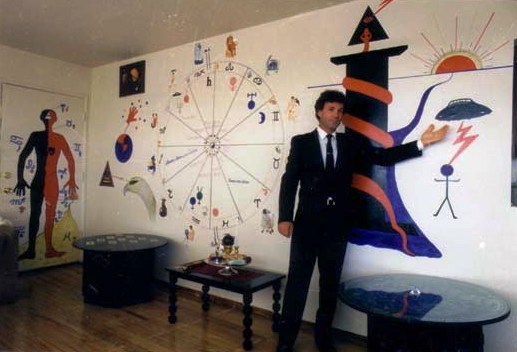 Incidentally, like Tyla Harris, Laila Ali own also a masculine Sagittarius Sun Sign and her natal UCI is also loaded with the Aries Martian spirit. Indeed there are no accidents to why those two gorgeous Ladies have been lead by their stars to reach fame and fortune through dangerous sports!
Next I will elaborate on the sign of Aries and explain how the cosmic conscious reptilius manipulated those cosmic winds and her stars to try ruining her life!
Join my You-tube channel watch the videos to learn more…
KEEP UP WITH MY PREDICTIONS – CATASTROPHIC EARTHQUAKE? | TSUNAMI WARNING? | MARCH / APRIL 2019
Let me offer a little Astroforensic tuition to all my readers and all the scientists reading my work about Forensic Astrology…
Laila Ali scepter taken from Holly Grail of Lies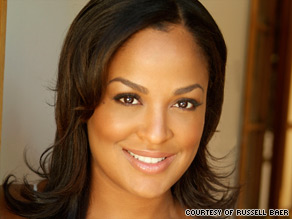 TELL THEM DR. TURI, LIKE NANCY PELOSIS, I OWN AN ARIES, MASCULINE, AGGRESSIVE DRAGON'S TAIL AND I LOVE CHALLENGES AND DANGEROUS SPORTS…
Laila Ali (born December 30, 1977 in Miami Beach, Florida) is a professional boxer. She is the daughter of boxing legend Muhammad Ali and his third wife Veronica Porsche Ali. She was their second child and is the most famous of the nine children born to Muhammad Ali. Muhammad Ali is one of the world's best-known sportsmen … instantly recognizable for his gift of the gab, as much as his fancy footwork and phantom punch.
His life story transcends boxing and his ongoing struggle with Parkinson's disease raises troubling questions about boxing's safety. But to my knowledge certain souls are "programmed" to suffer certain diseases regardless of their professional endeavors. I know a few old ladies who like Mohammad Ali suffered Alzheimer and never made it to the ring… How ridiculous! When one of his daughters chose to box, she became a new reason for the media spotlight to focus on women and the sport.
First let me inform you that born with the Dragon's Tail in Pisces *religion in his 3rd house, like ALL Capricorn Ali's Dad was prone to "mental" addictions, not only to religious poisoning. Once this Dragon reach him in 2015, he will be a matter of time for him to called back to God.
Like Rush Limbaugh, Mel Gibson and Joshua Aaron also born in January, Ali is prone to chemical / mental/religious poisoning. In the case of Mohammad Ali his negative Pisces Dragon's Tail position plaguing his mind induces or predispose his unlucky owner to Parkinson's disease.
Thus the beating he received during his career is NOT the main reason for Ali's ailment but what today's traditionally educated cosmic unconscious doctors kids who knows nothing of The Cosmic Code's jurisdictions and Astropsychology methodology. Furthermore his daughter Laila Ali (born December 30, 1977) is not into boxing because of her dad's wishes but because her masculine UCI dictated her to follow and use her dad's fame and footsteps.

Foolhardy and daredevil Dragon's Tail
Laila was born with a Dragon's Tail in the competitive masculine, aggressive sign of Aries *the fighter. She is both Sagittarius and Capricorn and like her dad she did things bigger than life with lucky Jupiter as a ruler. Meantime like her Capricorn dad her 6th house of work and health is in the sign of Gemini *the hands, the speed, and the gift of the gab to sale anything from herself to nails. Remember Aries rules construction material and she once sold nails… Her Saturn *fear and career is located in the health fanatic sign of Virgo and her commitment to the children is from her hidden Dragon located in the sign of Leo *fame/children/ego.
Traditional Aries Dragon's Head / Tail Traits
Adventurous and energetic
Pioneering and courageous
Enthusiastic and confident
Dynamic and quick-witted
On the red side…
Aggressive and dangerous
Selfish and quick-tempered
Impulsive and impatient
Foolhardy and daredevil

Note I was born with the Dragon's Head *positive in Aries in my 3rd house of communication/critical thinking – thus I am a relentless mental warrior breaching the impossible on the human psyche secretively educating the scientific community!
Dr Turi is now connected to/////////////////, at Private Practice – Psychiatry and Psychoanalysis
Dr Turi is now connected to////////////////, Psy Dand Experienced Psychologist

Mars, the Lord of war/fight happens to be very close to her Mars, ruler of her Aries Dragon's Tail in and represents much of Laila past lives as a male warrior. Et voila how anyone can easily and accurately translate any celebrity's UCI *or Unique Celestial Identity accurately and the reason why they do what they do.
My book "The Power of the Dragon" has all the secrets revealed but armed with such a rare and real wisdom forces science to stop whoring around and be truthful to the fact they know nothing of spiritual conception the human mind.
The wisdom I possess is REAL, unarguable and unchallenged and should be taught and mandatory in all our colleges and Universities and accepted as a solid real discipline. My Book "The Power of the Dragon" is indeed a supreme wealth of information for anyone's interested in the discovery of their own natal Dragon and will divulge much more than what today infantile science could ever teach you. The only problem is I am about 50 years or so ahead of time of science not yet ready for my wisdom. Are you?
Blessings to all
Dr. Turi
Join my You-tube channel to learn more…
LET ME CHANGE YOUR CONCEPTION OF LIFE AND HEAL YOUR BODY, MIND AND SOUL
DO YOU WANT REAL ANSWERS ?
Knowledge is power, ignorance is evil!
In this event, I will put the audience in a light hypnotic trance, cleanse and teach the audience not only how to avoid a reptilius infestation but to beat then at their own psychical games!
Invitation to join us on amazing UFO Cruise October 2019
The good news is; before embarking in our next UFO's cruise next October from San Diego, CA on Holland America Line, I checked the heavens and like a wise sailor I know the weather (and the cosmic winds) will be on our favor from October 6th to the 13th. So be sure, with me as your "Cosmic Captain" you will be safe on the ship and the experience with all top UFO's speakers and best healers on that ship can only be terrific!
Remember there will be great gifted healers on the ship available too and I intend to do taped readings and healing sessions all along.
If you decide to join us for another incredible experience, make sure to mention my name Dr. Turi to Dr. Shumsky (760-230-5624) and tell her why you want to be part of this phenomenal upcoming cruise. You can also email her directly if you prefer ~ divinetravels@aol.com
You must also phone Adele at 760-230-5624 and let her know you learned about this event trough Dr. Turi to get your discount and benefit from the healing and the taped readings sessions I will perform on the ship after my UFO's talk! See you there.
Question? Help?
Terania 602- 265-7667