March 23rd, 2019
Millionaires do not use Astrology, Billionaires do! J.P. Morgan – Reality TV show proposal!
Dear readers;
Before elaborating on the sign of Pisces, lets check the March 23rd SOS to the world deadly window predicted news below. Once again, if you are a newcomer to my work, please do not assume anything and investigate my claims!
Instead watch the series of videos posted on my You Tube channel or better yet, read "CATASTROPHIC EARTHQUAKE? | TSUNAMI WARNING? | MARCH / APRIL 2019" to check on how, using Nostradamus 16th century Divine Astrology methodology (quatrains and obvious keywords) I saw tomorrow!
What scares me the most is that readers; Those who are in charge of our destiny are clueless of their own and by electing President Trump, the entire world is now fated to experiences his cursed UCI! Read more to what is to come for him and his family! "Worse day for trump, its just the beginning…"
Keep in mind reader, my work is NON political but cosmic in nature, it is designed to make a good use of forensic Divine Astrology to expose the truth about UFO's and what it means to be human!
The following predictions and dates of March 23rd and April 20th were offered in many of my previous radio shows, all you have to do is to take the time to listen and make notes!
Posted by Dr. Turi on February 28, 2019 at 11:49 am in Cosmic Coders Only
March 23rd, April 20th Key words DEATH and DRAMA! Expect dramatic news about Russia, the FBI, the police and secrets to come to light. The perfect negative cosmic winds used by the reptilius…
Check what type of news to expect in this article
March 23rd, April 20th (48 hrs centering the dates)
Hidden secrets, sex, money come to light
Raw power challenges police deadly villains
Ugly face of death drama horror surface
Nature man's religion bloody folly reign
KEYWORDS
Russia / Famous Death / Dramatic Death News / Police news / Police brutality / FBI / CIA / Secret services / Secrets to light / Mob / Scandals / Terrorism / Cyber attacks / Abduction / Finances / Super wealth / Sex / Porn / Prostitution / Life and death / Serial Killers / Undiluted truth / Nature and Man Made Wake up Call.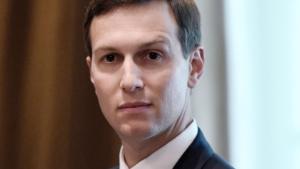 Jared Kushner's use of WhatsApp raises concerns among cybersecurity experts Cyber attacks
Teen's family vows to pursue justice after acquittal of officer who fatally shot him Police news?
More predictions and new information about the reptilius and the draconis are coming your way!
George Noory and Dr. Turi on Coast To Coast AM March 28th 2019
Scepter taken from – Killing Jesus "Les Prophecies"
Killing Jesus nabbed 3.7 million viewers across Sunday night — the biggest audience in history. The channel noted that the 8 PM premiere's 1.0 rating in adults 25-54 is the highest rating for that demo since the net's November 2013 premiere of O'Reilly's Killing Kennedy, which clocked a 1.1, and 300% higher than NatGeo's Sunday 8-11 PM average this calendar year.
Well the reptilius did it again by influencing and infecting the "Neptunian" mind of hundreds of creative, pious people! Jesus: His Life (TV Series 2019
The true "cosmic ministry of Jesus" has been cast aside, removed, manipulated by the poisoned incorporated religious matrix and his real teachings does not exist anymore! The sad reality is now millions more oblivious people will fall for this new trap because the Vatican own all source of information and all medias…
And believe me its all about GREED and money and not the truth or your salvation… Its another man made story designed to make you cry, to make you feel guilty using the best of the best of what today's technology and best actors can offer!
And there there is Dr. Turi and the undiluted truth about Jesus' real cosmic ministry introducing humanity to "our father in the heavens" UFO's and ET's agendas!
"Jesus say to his disciples "go to the town and find the man with the WATER PITCHER, the sign of Aquarius to follow the sign of Pisces…"
I was born February 26, 1950 in the constellation of Aquarius (The water bearer) with my Sun in the sign in Pisces. The above biblical quote was emailed to me years ago by a devout Christian who raised his own cosmic consciousness through my work!
But without studying the subject and mastering the hieroglyphs of the universe, there can not be an awareness or a legitimacy of my claims. Only the solid proof of my imparted cosmic gift is available when I offer you my spiritual "miracles" or my predictions. Yet how can you help humanity when your first teachers themselves were indoctrinated or infected through man's religious folly?
God does not speak to fools, only to those who can speak his cosmic language!
ON TO PISCES NOW!
Note: Lady Gaga like Celine Dion, Sarah McLachlan, Justin Bieber and so many others, including myself were born Pisces!
WHAT DOES IT MEAN TO BE A PISCES?
Mystical and magical
Nebulous and changeable
I work my way up life"s rivers and seas
To my place at God"s own feet
I am PISCES, child of Neptune.
Characteristics For Pisces and Those Born In March
Being a Pisces you can only serve the nefarious reptilius swimming downstream (religions/ISIS) or the benevolent Draconis swimming upstream (creativity/art) because both ET's group will use the power of Neptune to curse of bless your life!
Now you can be born under any sign of the Zodiac yet suffer or benefit from those entities because you may be born with a moon, a rising, a natal or hidden Dragon in the sign of Pisces… Thus unless you deal with me personally an order a live Skype/Zoom taped session, you will never know!
Pisces is a "terminal" and has no fate, more explanation are available on my You tube video! Meantime, like all other water sign Pisces, Cancer and Scorpio, all are under the jurisdiction of the moon, thus knowing and applying the Universal Law correctly will become a major contribution for success or failure during the course of this incarnation.
Neptune the Lord of deception and addictions makes all human beings very vulnerable to a reptilius infestation! This planet rules all confinement, secluded places .i.e. prisons, jails, asylums, hospital, churches, temples, legal and illegal drugs, imagination, the arts, supreme Nirvanic deception and the formidable creative inner forces of the super-conscious (Hypnotherapy.)
Were you born a Neptunian? Find out because no one can judge yourself accurately but you!
The planet Neptune and the sign of Pisces governed this world for the last 2000 years and on its way out. Souls born in March are born natural teachers, philosophers and perfectionists for the values of the soul. You inherited a phenomenal intuition and you will exercise more intuition than logic in dealing with life in general.
You are a gifted artist and you enjoy holistic endeavors your love for animals is unsurpassed and you will always do your best to love and protect them. Many advanced Pisces are also involved in the medical profession, writing and teaching.
The young Pisces soul may also work in the construction fields. However Pisces must understand the importance of higher education if he is to use his full potential and teaching gifts. You are noted for your sensitivity, creativity, and artistic values. Michelangelo Einstein and George Washington were also Pisces' and used their creativity to the fullest.
Your downfall is an over preoccupation with others, guilt feelings, addictions and a blind acceptance of religious dogmas .i.e. televangelist Joel Osteen. Nevertheless, your good heart is not surpassed by any other sign of the zodiac and the advanced Pisces possess spiritual healing powers and true Universal wisdom. Highly evolved people born in March will lead many lost souls out of the deep clouds of deception towards the true colors of love and cosmic consciousness.
Your soul's purpose is to swim upstream towards the ethereal light of oneness to find God. A young March spirit is deceiving, complaining and addicted to religious dogmas, cult endeavors chemicals, drugs, and alcohol.
Pisces is a karmic sign and has within itself the potential to reach immortality, fame and fortune through artistic or spiritual work. In the medical aspect of Divine Astrology, Pisces rules the feet. It is important for you to walk barefoot on the grass to regenerate the body through the magnetic fields of the earth. Your intuition is remarkable and should be well heeded when confronted with serious decisions.
A word of caution for Pisces: Do not swim downstream as your induced faith could take you to Neptune"s deepest quicksand with no option for return. David Koresh, Rev. Jim Jones and Harold Camping are good examples of Neptune"s deceiving religious Captains. As a water sign, remember to respect the Universal Law (see Moon Power), your awareness and respect of the Moon's fluctuations will become a major contribution to your happiness and success. The location of your natal Dragons Head or Tail will seriously alter the strengths or weakness of Neptune in your chart.
You can learn much more about yourself or anyone else by ordering my new book entitled "Beyond The Secret", "I Know All About You", "The Power Of The Dragon" or "And God Created The Stars". But a 90 mn taped Full Life Reading or a live Skype session is the ultimate experience with Dr. Turi – Check the endless chain of great endorsements!
I hope you will join me in UFOcruise.com next October!
Because it will be a very special gathering! Not only because of the top UFO speakers invited but because, like the Draconis, I will use those Neptunian/Uranic cosmic winds in my favor to introduce Draco to the attendance. I will do a UFO's power point presentation and hypnotize the entire audience as to make sure to remove any reptilius effects and bring love, light cosmic consciousness in the body, mind and soul of all the people in that ship!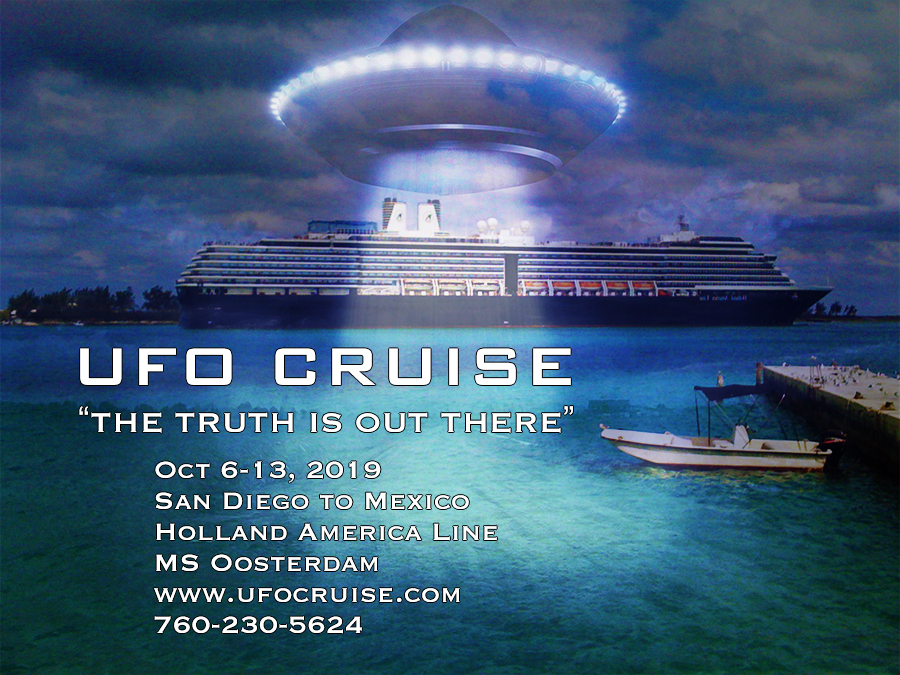 Join my You-tube channel to learn more…
LET ME CHANGE YOUR CONCEPTION OF LIFE AND HEAL YOUR BODY, MIND AND SOUL
DO YOU WANT REAL ANSWERS ?
Knowledge is power, ignorance is evil!
In this event, I will put the audience in a light hypnotic trance, cleanse and teach the audience not only how to avoid a reptilius infestation but to beat then at their own psychical games!
Invitation to join us on amazing UFO Cruise October 2019
The good news is; before embarking in our next UFO's cruise next October from San Diego, CA on Holland America Line, I checked the heavens and like a wise sailor I know the weather (and the cosmic winds) will be on our favor from October 6th to the 13th. So be sure, with me as your "Cosmic Captain" you will be safe on the ship and the experience with all top UFO's speakers and best healers on that ship can only be terrific!
Remember there will be great gifted healers on the ship available too and I intend to do taped readings and healing sessions all along.
If you decide to join us for another incredible experience, make sure to mention my name Dr. Turi to Dr. Shumsky (760-230-5624) and tell her why you want to be part of this phenomenal upcoming cruise. You can also email her directly if you prefer ~ divinetravels@aol.com
You must also phone Adele at 760-230-5624 and let her know you learned about this event trough Dr. Turi to get your discount and benefit from the healing and the taped readings sessions I will perform on the ship after my UFO's talk! See you there.
Question? Help? Talk to me directly 602 999-3010 or Terania 602- 265-7667