12/01/19
If we use Astrology for entertainment purposes only, no matter how inspiring it could be, without communicating its critical methods, how can the average person distinguish Divine Astrology critical values from pseudoscience? Dr. Turi
Dr. Turi on The Fenton Perspective Revolution Radio 12/2/19 – 8pm PT
Do you want a captivating UFO's guest on your show? Contact teraniapromodir@gmail.com
Dear readers;
If you read "December 2019 SOS to the world deadly windows" it seems that; if you read all the current dramatic news below cursing the world, you have been, once again accurately warned!
November 29 (Starting on the given date, will last all the way to the next window)
Entrails Upset Spit Above
Red Fire Wind Water To Dance
Stars Command Shock Science
Calm Deception To Strike
KEYWORDS
*Japan / Asia / China / France / Italy / Cosmic – *Space News / NASA / Nukes / Weird news / Freak / Bizarre / Space / Rocket / Surprises / Unexpected / Explosions / Shocking / Stunning / Baffling / Incredible / *Lightning / Electricity / Fire / Unusual / Humanitarianism / Children / Unrest / Discovery / Very old – Very new / Invention / Science / Earthquakes (always at or above 6.0) / Tsunami / Typhoon / Volcanoes / Tornadoes / Airports / *Aeronautics / Technology / Internet / Electricity / Television / UFO's / Cosmic phenomenons.
How can anyone perceptive enough would / could deny the obvious?
Memo: 12/01/19 – I AM EXPECTING LARGE EARTHQUAKES WITHIN THE NEXT 2 OR 3 DAYS! BE WARNED!
As predicted! Today 12/02/19: 6.0 in Andreanof Islands, Aleutian Island
Nine people killed in South Dakota plane crash
Aeronautics?
Sakurajima Volcano: EXPLODED 12/01/19 – Entrails Upset Spit Above? Explosions?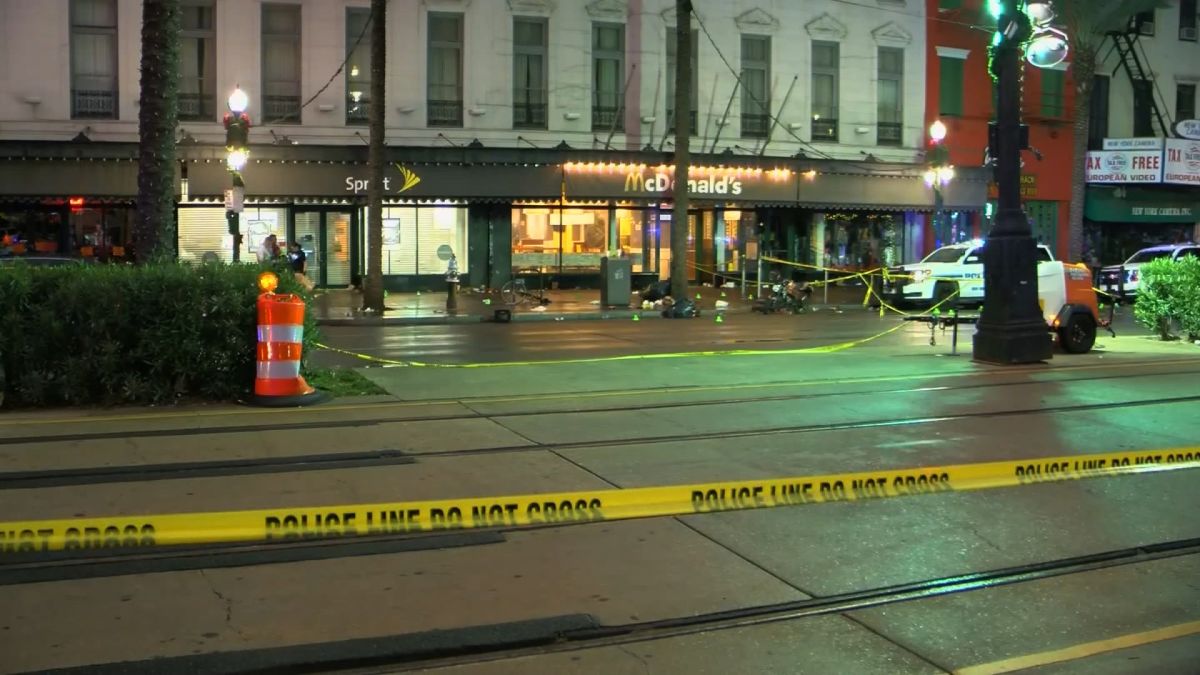 At least 11 people shot in the New Orleans French Quarter Shocking? Explosions?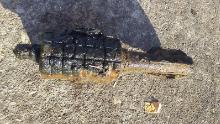 Note the keywords mention FRANCE and sad enough another well documented, dated prediction made on George Noory Coast to Coast syndicated radio show is also undeniable!
People are choking. Animals are dying. This is no ordinary fire. It was lit for you.
How the world's demand for palm oil is driving deforestation in Indonesia
Farmers are clearing land the fastest way they know how to cash in on growing demand for palm oil, which is used in half of all supermarket products, from chocolate to shampoo. Corporate GREED!
MEMO: Turi also made predictions for this year and the next based on his study of astrology, saying that for the rest of 2019, political events and relationships will "go downhill," and that there will be a "full restructure" of many groups and institutions in 2020. He also said that he is expecting "a lot of fire" and "a lot of wildlife to disappear."
The fact is; my 2020 Personal and Universal Nostradamus forecast was published last August well before both, the deadly Australia and Borneo fires. The reptilius need more chaos, more senseless deaths, more destruction, more fires etc. so they can survive with your fears!
Climate crisis nearing a 'global tipping point,' researchers say
THIS IS HOW THE 2020 NOSTRADAMUS PERSONAL AND UNIVERSAL PREDICTIONS START – With this quatrain!
"2020 A YEAR OF WIND AND FIRES"
Posted to the world once again August 2019
Hitler's Evil spirit reborn
MY LEGACY OF FIRES DEATH AND DRAMA WILL RETURN UPON EARTH!
German/Vikings Skin Alike
Black and White Red Blood
Fire War Violence Passions Rule
God No where To Stop Fires

You will find my first prediction about fires in the new 2020 Nostradamus Personal and Universal Dragon Forecast below! Be smart, be warned, be prepared!
"Man is superior to the stars if he lives in the power of superior wisdom. Such a person being the master over heaven and earth by means of his will is a magus and magic is not sorcery but supreme wisdom" Paracelsus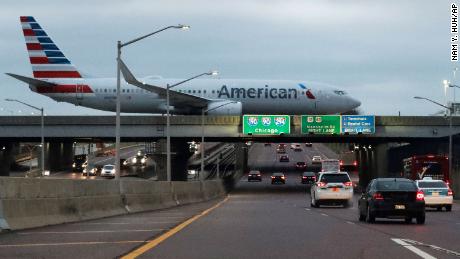 More than 350 flights in the US have been delayed
Two storms leave 50 million under winter alert
It's not the first time winter storms have ruined Thanksgiving travel. Here are 5 others
Woman sues Chicago nightclub, alleging security guards stood by as she was sexually assaulted in an alley
A man was shot to death by the handmade device he made to protect his home
Cruise ship docks after 20 passengers report 'unspecified illness,' officials say
McDonald's employee turns 92, says he has no plans to retire
2 dead after fall near Delicate Arch in Utah
Chief Ranger Scott Brown told CNN affiliate KSL-TV that the cause of the fall is still unknown, though the trail was wet and slick at the time of the incident.
"You pay us $50 and then start taking photos that you can sell at the wedding to people who want them," the bride allegedly told the photographer. "That way we can use the money for the wedding and you still might get paid."
If you wonder what went wrong between David Icke and I, READ! don't assume!
SHOW YOUR SUPPORT FOR OUR CAUSE, JOIN THE COSMIC CODE AND ENJOY OUR DAILY GUIDANCE AND VARIOUS TRUSTWORTHY FORECASTS – Become a VIP today!
BE CURIOUS FIND OUT WHAT 2020 HAS IN STORE FOR YOU, YOU WILL GAIN MUCH MORE THAN WHAT YOU COULD BARGAIN FOR IN MY COSMIC WORK AND TIME IS MY WITNESS!
Order your 2020 horoscope forecast today!
"Man is superior to the stars if he lives in the power of superior wisdom. Such a person being the master over heaven and earth by means of his will is a magus and magic is not sorcery but supreme wisdom" Paracelsus
Tailored UFO's Talisman sample
This copper UFO's talisman sample is as good and highly recommended for your protection against the reptilius. If you decide to order one from me, be patient because I MUST carve it when those Uranic cosmic winds bless the earth and they are coming down twice a months for a few hours only. If interested email teraniapromodir@gmail.com
turitrue@gmail.com (Personal) – teraniapromodir@gmail.com (Business)
Invitation to join us at Big Bear Lake for the Alien Snowfest.com January 25 -26 2020
Invitation to join us at the UFO Mega Conference in Laughling NV February 15 – 22 – 2020. I am part of the list of UFO's speakers for 2021. We will still attend doing book (s) signing and personal consultations. Look for our booth there.
Invitation to join us at the ANTIAGINGGETAWAYCRUISE.COM from March 14th- 21st 2020
Once a month, starting March 2020 Tom Danheiser in his
"Spiritual Awakening Series"
will offer all Truth Seekers from all walks of life, the option to learn and master the Cosmic Code secrets! New information and dates will come your way in time but you can start emailing Tom to reserve your seats right away because they will fill up fast!
danwagentertainment@gmail.com