7/5/2016
"The universe, the stars and the moon is under no obligation to make any SPIRITUAL sense to anyone"  Dr. Turi
Memo from July 4th 2016 SOS to the world Predictions – Be Warned! This window is all about CHANGES, endings and beginnings and they are taking place from all walks of life!
July 4 – // – //
Nature Men To Strike Hard
New Horizons Following Tragedy
Much to Fall Nothing Made To Last
Tears Pain Death A new Life For Many
America / Beginning / Ending of War / Beginning / Ending of Important Portions of Life / New launching / Forced Relocation / Forced Actions/ Destructive Actions/ Weather / A new Planned and / or Unplanned Life For Many. 
FBI Recommends No Charges Should Be Filed Against Clinton –  Ending?
12-time all-star Wade signs with new team New Beginning?
Dear readers;
The latest news about Hilary Clinton confirms again, my visions of an ending and a new beginning for the secretary of state. And the words "ending and a new beginning " used in this SOS to the world windows are very appropriate for the current, predicted international news… "Beginning / Ending of Important Portions of Life?"
And still yet, with so many unarguable predictions of natural disasters and terrorists attacks over the years, the secret service (police Requiem) and all elites of today' society purposely ignore  and ridicule my cosmic work… Farage to resign, Brexit prediction! Happy 4th America!
Every single; latest and major current news, clearly enunciates "the color" of those changing cosmic winds. Yet 99.9% of the world is unable or unwilling to perceive the changes imposed by the Cosmic Code. It seems humanity doesn't want to realize how God speaks his cosmic will through the stars.
A  true Modern Prophet like me shouldn't have to carry such a heavy cross for warning and sharing his God given, predictive gift. It almost seems not worth it that much; for me to keep up, when my endless committed efforts are ignored by all infected; obnoxious ruling matrixes.
And the scientific community is particularly oblivious, of the power of the stars and planets they rationally study all day long! Nor in a million years, will they ever mention UFO's or the word astrology, because to them; it is only a pseudo-science that;  gave them EXACT date to when the space probe reached Jupiter allowing them to start a new paragraph, in order to elaborate on their constricted; scientific idiocy!
Neither did they ever communicate their endeavors with me or told me when "approximately" the probe would reach Jupiter! Well I certainly know better about the spiritual purposes of Jupiter and the subtle working of our solar system!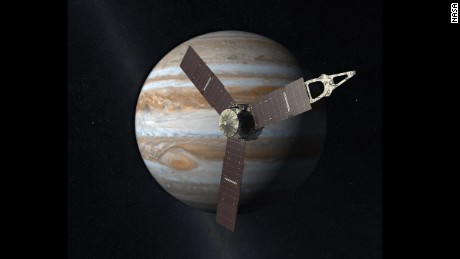 'Welcome to Jupiter!' NASA's Juno space probe arrives at giant planet
I don't see how it is impossible for the rest of humanity; not to realize the incredible ingeniousness and preciseness of my cosmic work, when it is so well elaborated and available to all in a daily basis. I don't think those traditionally "educated idiots" will ever wake up and realize the planets have very specific purposes and directly affect all life on earth… Especially the brain of human beings.
Those young scientists have absolutely no clue to the spiritual, immaculate divinity speaking of a real cosmic God's celestial glory! Yet if you listen to the scientific matrix programs on television, all those unconscious kids can only use their five, limited human senses; to explain the birth and death of earth and our solar system.
And here we have millions of misinformed viewers, all indoctrinated to the rulership of the scientific (or religious) matrixes.
They don't know much about the reality of UFO's, ET's and the true purpose of those celestial bodies, all fully explained through Divine Astrology! The reality is; those kids fresh from college and universities have all been brainwashed by the scientific matrix to ridicule the divine and challenge God himself, through their infantile science and human critical thinking.
A Powerful Message To The World
July 1987 – I am Alien The Final Revelation
The gap between science and the spirit is not only widening each passing day but thickening too. This mean I work harder to counteract the damage inflicted upon the spirit and offer the tomorrows generation, the real answers to why a cosmic God created the heavens!
"God created the stars and the heaven for more than the sake of beauty; He gave them to us for interpretation so that we may live a safer more productive life.  Man is superior to the stars if he lives in the power of superior wisdom. Such a person being the master over heaven and earth, by means of his will, is a magus, and magic is not sorcery but supreme wisdom. ~ Paracelsus
 I provide future generations with a different perspective of the solar system they live in before science can further turn humans into cold thinker monsters. This is a very dangerous proposition fueled by an atheist crowd, promoting a godless world! "Is America Greater Without God? The reptilius at work!"
 The true "omen" and effects upon humanity behind any natural or man made news about Jupiter (or any planet) is something those traditionally "educated kids" will never know. Luckily for us, the world is not only loaded with those cerebral morons and many highly spiritual people took advantage of our 4th of July super deals (ends tonight 7 PM!)…  "Hubble spots dramatic auroras on Jupiter omen translation." 
How did this SOS to the world affected you reader? And if you think it did not and my work is ridiculous, think again! It is not, just because you are not cosmic conscious enough to realize you were also in this cosmic dance! Let me give you a couple of examples so you can use it at your advantage to develop more cosmic consciousness.
First we bought a new boat! What about this for a new life when I announced privately to all my VIP's some of the reasons to why we postponed our move to Florida in August and where I was supposed to retire!  I can not stay away from the water and fishing, thus this was a great new beginning for us!
 On the way to Lake Pleasant to regenerate our souls by the water
Our new baby and part of the American dream you can reach with my cosmic wisdom! 
Let me tell you another story to help you realize how much you are affected by the stars! Yet this is forbidden territory in your life, because of various monopolizing corporations controlling the information. But this will change with me as your cosmic teacher, if you decide to learn from me!
On July 3rd, a day before the protective new moon, a few friends and I met a the Salt river for a cool day of salt lake tubing.  Terania was a bit under the weather and couldn't make it. But all was going just fine and we decided to stop at the rock to eat our sandwiches. I love stopping there because I see the stupidity of those young, unconscious, unaware kids climbing and jumping into the water.
I can't help to recall how lucky I was to escape serious injuries when my body, like theirs; was overloaded with testosterone and I saw life through my pea sized brain!
There was a 250 pound drunk kid near me, telling all of his friends to watch him splashing in the water. I realized the water level was very low and warned him not to jump but he laughed at me and swam away towards the opening. I watched him climbing the rocks and told our group, this is not good!
He jumped straight up in the water under the applause of all the idiots watching him. When he made it back to the shore where we were standing, he stumbled and fell on his behind screaming in pain.
Yes, he did not listen and broke one of his heel. And while I warned him, he did not know me nor did he read my latest SOS to the world window warnings and pay a serious price for it. We helped him the best way we could until the ambulance took him up to a very costly emergency trip to the hospital.  While talking to him I asked him his birthday and yet again, I was right.
This unlucky drunken kid was under one of his 2016 negative personal cosmic biorthyms, (during a dangerous waning moon) used by the reptilius who infected him prior to the accident and stopped his critical thinking!
The moon is much more than a dead rock!
Memo from July 4th 2016 SOS to the world Predictions – Be Warned!  "God forbid, the 4th of July falls into one of your 2016 personal negative cosmic biorhythms, during this SOS window, you will become a DIRECT target for the reptilius. I can only warn you with a Universal cosmic trend with the quatrain and the keywords below that will translate in the deadly news I foresee."
Now remember there are no accidents readers, if this window did not touch you directly, its because you do not know how to translate my cosmic work yet! By becoming a VIP and reading our various July 2016 forecasts, you will know if the moon is waxing/positive or waning/negative all year round.
Then armed with this crucial information and your own 2016 cosmic biorhythms, for a very affordable price, you will avoid being at the wrong place at the wrong time and forced by the reptilius to pay a very painful fortune for your lack of cosmic wisdom.
Man's rules are designed for you to live on this world safely, infringe any rule by ignoring a stop sign or a red light and pay the heavy penalty, and even lose your life!
Because no one taught you the cosmic rules does not mean you will escape your karma for infringing those universal laws! You can also follow unconscious celebrity and pay the same idiotic price! Tony Robbins hot coal walk idiocy!
Do not assume, while I use the word "psychic" I am not part of the "Psychic Twins  entertainment only matrix!"-  "Maria Duval CNN and French Psychic Astrologer Dr. Turi" My predictive work is very real if you take the time to investigate it! Indeed I had to prove my claims to William Shatner's critical producers well before taping the TV show in my house!
Dr. Turi on William Shatner's TV Show – Discovery Channel – Dr. Turi's Predictions
 I am the first cosmic conscious "cop" a Soul Doctor, a true knowledgeable modern prophet and if you are new to my work, I understand your skepticism. Blame it on your indoctrination, your skepticism, your lack of curiosity and the abusive controlling, abusive system you live in!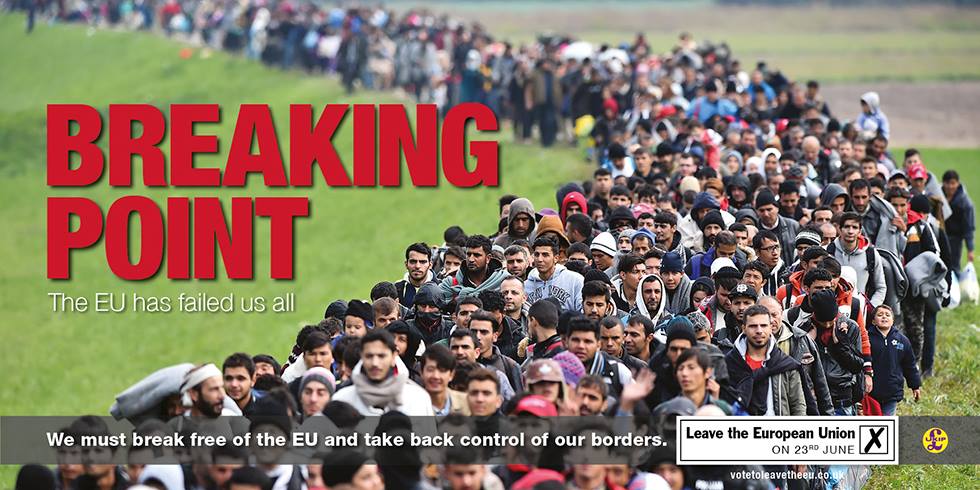 New UKIP Poster launching today – Breaking Point Starting?
Brexit frontman stepping down – Ending?
NBA's top free agent says he's leaving Oklahoma City Ending?
Poignant end for 12-time Olympic medalist Ending?
Suicide attackers launch 3 strikes in Saudi Arabia  End of live
Dad accidentally shoots, kills son End of life
This window will produce a above 6.0 quake any day now!  
Dr. Turi M.D.U.S – Psychic reading, street – level palm reader? For entertainment purpose only??? Be real, you will always get what you pay for! Divine Astrology is an art, stay with the master. Experience Dr. Turi's Nostradamus 16 th century rare methodology. Try Draco the ET's mind-boggling universal and personal channeled predictions and be amazed. Check www.drturi.com. Test Dr. Turi's cosmic gifts with your FREE mini reading, E-mail teraniapromodir@gmail.com for more information.
SHOW YOUR SUPPORT JOIN OUR FACEBOOK PAGE
July 4th deal end tonight 7.PM PT read more, you still have time "Hubble spots dramatic auroras on Jupiter omen translation." 
If you need to develop or refine your cosmic vibrations, attract love and light, UFO's, luck, health, wealth, or repel bad luck, the reptilius infestation and curses I can only strongly recommend you to read all about "The Power of my Talismans."
New deal
Regularly a Universal talisman cost $1500, with a live VIP Skype session, but you can get it for half price or $750 if you become a VIP for 12 months minimum first.
Regularly a UFOs (or health, work, love and career ) talisman cost $500 but you can get it for half price or $250 if you become a VIP for 12 months minimum first.
Please e-mail Terania if interested at: teraniapromodir@gmail.com and she will set you up.
Dr. Turi back on air with Pat Fringe (K-Talk) Fringe Radio, Saturday July 23, 2016 from 7-9 PM PST. Louis will speak on the current universal dragon in Virgo / Pisces and it's impact on the world, as well as how it will affect the upcoming 2017 axis in Leo / Aquarius. He will also speak further about E.T.'s both benevolent and reptilius as well as UFO's and other metaphysical secrets. Email Pat or call during the show if you want to experience a mini reading on the air.
Dr. Turi on air with Chris Kehler September 22, 2016 from 6 pm to 7 pm
have questions about a dream, a wish, fears, a job, a decision to make etc.  But again, this work is not for normal people but for those who vibrate at a very high spiritual cosmic speed. Join us, we are there for you in the Cosmic Code website.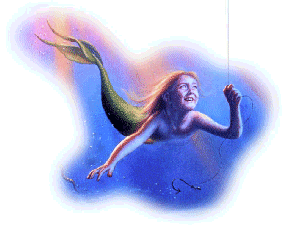 If you are one of those rare spiritual human beings in the ocean of life looking for my uplifting spiritual hook, and interested in learning more about the Cosmic Code, God Cosmic Divinity, Astropsychology or Astroforensics just ring the bell! I will open the door of a new world above for you to join our VIP's in our Cyber Cosmic Code University! All the answers to what it means to be human and so much more is awaiting you!
Blessings,
Dr. Turi