3/26/2014
"For those who know me and the Cosmic Code jurisdictions, no explanation is necessary; For those who do not, none will ever suffice… If every 8 year old in the world is taught Astropsychology and meditation, we will eliminate ignorance and violence from the world within one generation." Watch the future!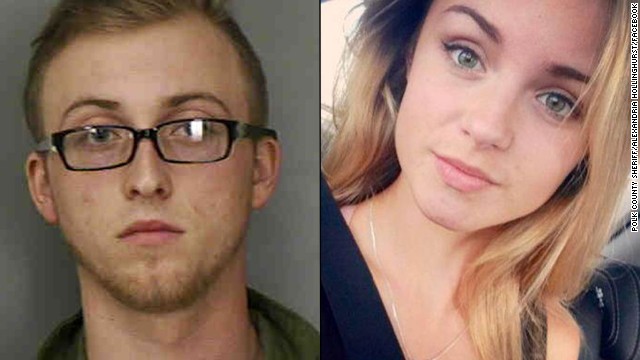 We are the latest victims of the controlling incomplete educational matrix!
(CNN) — It's perhaps the unanswered questions after Brandon Goode's death that will haunt his parents the most. "Words do not exist to express the measure of our sorrow and sadness," Ricke and Connie Goode said in a statement issued Wednesday to CNN affiliates WESH and Central Florida News 13. "Whether mental illness, substance abuse or something else, we are a family searching."
THE ONLY REAL ANSWER I HOPE THE PARENTS WILL ACKNOWLEDGE!
Both kids were born with an Aries (gun/violent death/aggressive) Dragon's Tail (negative/fated.)
Dear Readers;
This is the most volatile and dangerous Dragon your children can inherit and the suicide notes left to the parents undeniably speak of two kids who lost the spirit. More than any other signs, Aries need serious guidance and this dragon makes for the most aggressive dangerous individuals in the Zodiac. Read Key words for a negative Aries Dragon's Tail.
This dragon make woman aggressive and combative and too much masculine planets in the natal UCI will produce a lesbian and the opposite with gay men.
Laila Ali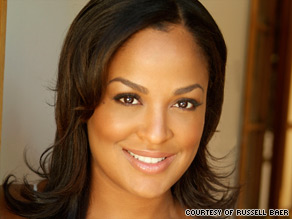 TELL THEM DR. TURI, I OWN AN ARIES, MASCULINE, AGGRESSIVE DRAGON'S TAIL AND I LOVE DANGEROUS SPORTS…
"Laila Ali (born December 30, 1977 in Miami Beach, Florida) is a professional boxer. She is the daughter of boxing legend Muhammad Ali and his third wife Veronica Porsche Ali. She was their second child and is the most famous of the nine children born to Muhammad Ali."
Note also this Saturday, the moon was in the deadly sign of Scorpio a sign directly afflicting and regulating the police force . As anticipated police officer Robert German *may God bless his soul, was under one of his 2014 negative Cosmic biorhythms when he was killed! I do not know how long it will take for the police administration and for the police forensic science to investigate and acknowledge Astropsychology incomparable and unarguable accuracy.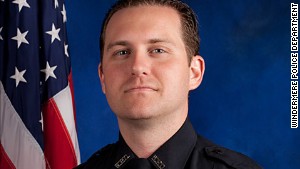 I AM THE LATEST VICTIM OF MY SUPERIORS COSMIC IGNORANCE
Maybe is Mr. German been aware of my Plutonic Window and heed my warning for those days he might be alive today! Cops are welcome for FREE into the cosmic code website and all cops get both of my books for free. Email me at turitrue@gmail.com for your gift if you are a cop!
My books speaks of the cosmic code jurisdictions offering those critical windows all throughout the year 2014 and, unlike the police elites fearing the ridicule, I will do all I can to save a single cop's life.
Thus if you are a cop, know a cop or anyone involved in the law enforcement and you want your loved ones and friends to comeback home safe and sound, trust us to help you to do so. Read what over 400 people have said about my work and I before judging me inaccurately! But first you must exit your comfort religious or skeptical educated zone and become a better detective than all the police elites combined and investigate my work thoughtfully. If you never heard of me, "Read about the Scorpius Draconis", start with this article or watch any of those videos.
Dragon Supra-Consciousness
Dr. Turi on William Shatner's TV Show
Watch 2012 Mayan Cosmic Code Activation
Prophecy & the Cosmic Code with Dr. Louis Turi
Introducing the world to God New Cosmic Consciousness
DR.TURI THE FIRST COSMIC COP
How can this world be safe and orderly when those who regiment, control and enforce the Laws are the FIRST ONES to infringe them?
INDEED THEY ARE REALLY BRAVE AND SPIRITUAL COPS, HERE IS ONE OF THEM!
Sharing email from Police Captain 056 in N.Y.
Dr. Turi & Terania,
Between my son and I, researching the Tripple A Hand Book and the Florida DMV law. This is how both the Tripple A & Florida terminology the way we see as a law is. It mentions a license plate. A License Plate means only 1 will be displayed on a Florida Registered Motor Vehicle, the 1 plate would be located, on the rear bumper. So yes the D.T. can Display Police, on the front license plate bracket.
Then again there could be a legal problem Yes & No how a police officer approaches this issue. Meaning Yes I Like It and No I Do Not Like It, because I think that you are impersonating a law enforcement officer. Up here in NJ, that POLICE PLATE Would Have to be Mounted below the front NJ License Plate and Not Blocking anything of the display. It would have to be mounted with extension brackets and would be legal. A Police Officer really here would arrest you, if you said verbally to a cop or civilian, that you are a COP or Police Officer. Also if your Hummer had a name of a law enforcement agency displayed and that would be a impersonation of COP or Police.
Like I said to you last week, D. T,, I would vouch for you. Here is my 24 – 7 & 365 days a
year contact number. ////////////////////////////
I'm sorry for the delay but these Snow Storms are Killing Us Up Here. Please send some of that Arizona Warmth up this way. Most of these local roads here you can not even drive one car through.
Prayers
Captain 056 in N.Y.
One Week Web-Recovery-Sale Super Deal Celebration
Promotion Name: Web Recovery Sale
Promotion Code: Web_Recovery_Sale
Dates: From 12:00am 27 March 2014 through 11:59pm 3 April 2014
Note: MUST USE PROMOTION CODE TO GET BOOKS AT SALE PRICE OF $10!


Acknowledge another of my predictions that came to pass!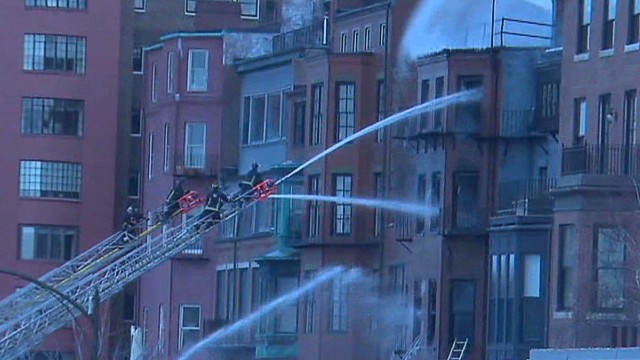 – Boston blaze kills 2 firefighters
Prediction # 9 – A year of endless HUGE fires and record high temperatures where many fire fighters will pay the ultimate price during my "SOS To The World Windows." Expect a full restructure of the International Association of Fire Fighters as the ministry of environment will impose many new rules affecting National Parks. The Same "dragon" produced the highest air temperature on Earth" — 134 degrees on July 10, 1913, in Death Valley's Greenland Ranch. Become a VIP there are many more for you to acknowledge.
RESULTS JUNE 30TH, 2013
Is this a serious omen that you should pay attention to my "visions?'
May God Bless Your Courageous Souls
Recovered article
A Crucial Message for the Police, NSA, the FBI & CIA!
01/14/2014
"There are specific Universal Laws designed by God – Consciousness – is the awareness of a divine cosmic power and use it wisely to build emotional, financial and spiritual stability!" Read the future – Watch the future!
Dear Readers;
Knowing the new Libra / Aries Draconic cosmic energy is reaching for the law (police) , psychology (Astropsychology) and the secrets of the human mind, I decided to give our Hummer a "police" face lift! If you are a cop or involved in the Law Enforcement this article is dedicated to you!
Once you read the following, I will elaborate more with my connection with the police and tell you one of my an incredible stories involving the police.
First let's talk about some facts! I wonder why, even with the most elaborated undeniable predictions of an eminent mass relocation due to a natural disaster predicted for 02/14/2014 posted all over the Internet, science is still reluctant to admit the facts! I made sure to offer unarguable predictions and made them public while the topic of Astrology and Science was still hot.
Indeed when I posted "Offering the proofs Astrology is a reliable science! Watch Feb 14/15/16" all I got is tons of vitriolic emails ridiculing my work but where are the emails of apology from those people once I proved them all wrong with the Java volcano eruption?
When I write; my SPAM are designed to Serve Pathetic Atheists Minds on all major public networking media I get the attention needed for the very same people to start questioning if Dr. Turi knows a few "cosmic" things science should finally investigate! All you have to do is to click on the provided link above and read all about my "predictions" using a modified software! And most of all, not lumping me with the psychics!
What is appalling to me is, the top of the top world' scientists and influential news-media members are part of my "black mailing List" and read all my premonitions, but did anyone made a move to help me warn or introduce my expertise to the world? You dream, fear of the ridicule will can confirm they are all cowards unwilling to take a chance to better humanity.
MEMO from "Offering the proofs Astrology is a reliable science! Watch Feb 14/15/16"
But the skeptics will say…" lolol predicting bad weather in the winter, are you joking?" The point is they forgot to realize that, two weeks ago they were NO mentioning (ON CNN) of what will transpire the next 3 days! And most importantly, those dates were given months ago in my 2014 Moon Power book! Here is the memo posted on February 4th.
The Science of the Future or Astrogeology in full action right here!
February 14/15/16 2014
Nature To Strike Hard
New Horizons Following Tragedy
Much to Fall Nothing Made To Last
Tears Pain Death A new Life For Many
Beginning / Ending of Important Portion of Life / Forced Relocation / Destructive weather / A new Planned and / or Unplanned Life For Many.
HOW MORE PRECISE CAN I BE?
Indonesian volcano erupts on Java; 66,000 told to get out – Forced Relocation?
Atheists, its not everyday that 66.000 people are forced to relocate!
Now did the quatrain I wrote and the keywords I used speaks of the glory of a cosmic God I am presenting the world with? But I did this countless times since 1991 and the hard facts are still posted on the Internet for anyone to check. "THE MOST CREDIBLE PREDICTIONS ON THE INTERNET"
Mass evacuation in Indonesia as Java volcano erupts
A few days ago my good friend George Noory was hired to introduce a panel of experts to discuss "Cosmic Science" at the LAX Hilton hotel. A few days later, I am offering my world wide audience the full meaning and the solid applications of what Cosmic Science is all about.
Something all the invited non cosmic conscious experts and their audience is finally uncovering… "I could have saved so many lives!" This is exactly what I said on this TV show when I predicted Katrina on George Noory national radio but who's to help me reach the media? Only people like George Noory, William Shatner and my good actor friend Gary Busey did…
Dr. Turi on William Shatner's TV Show
The envious non evolute young souls can only assume all those famous personalities and myself are in LALA land when the reality is'; THEY are the ones who need to wake up to their unhealthy asceticism and rigid scientific acceptances. But I need more courageous media heads to realize they are taking NO chances with me, because I am real!
Good thing I have tons of curious supporters all over the world spreading my message but I will never ask them enough to help me sharing ALL my work to all the skeptics who falsely believe Astrology is not a reliable science.
Sad enough because I do not endorse the mathematically jargonized mathematical modern astrology methodology, there are no divine Astrology or Astropsychology events promoters willing readily willing to invite me to speak on the Cosmic Code jurisdictions. At least we can rely on our cyber cosmic university to introduce you to a God Cosmic Consciousness with an impeccable, undeniable predictive work no one can really challenge, not even hard core skeptical James Randi and associates.
Indeed those dates and warnings were also offered to all the people attending my lecture on "God Cosmic Consciousness", and NONE of the experts at the George Noory cosmic science panel offered the large audience the true meaning and the proof to what Spiritual Cosmic Science is all about! And I just did with the Java volcano eruption… Again I am not saying their repertoire of wisdom is bull, it is indeed very good but it is incomplete that's all.
In fact I am sure many people who read "George Noory Cosmic Science Panel and February 14/15/16 2014 Predictions " sought of me as the biggest egocentric man on the planet because they do not know yet that; the future has and will always be my utmost faithful witness... And I proved it again..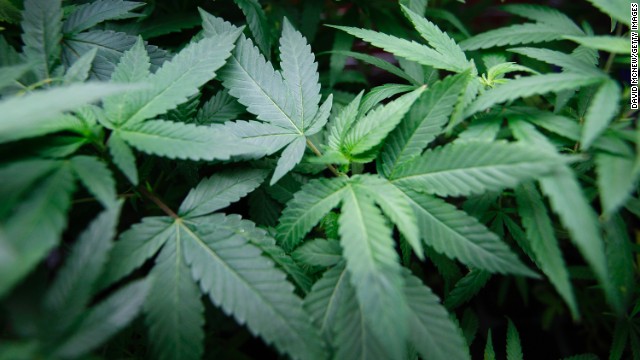 Lawmakers push Obama to reclassify marijuana
And this is where Astropsychology could be of a great help to evaluate the UCI of all the law makers in favour of smoking marijuana… I can assure you most of them were born in October (like Sanjay Gupta changing his mind on weed and spiritual Deepak Chopra) or in January , all were born Neptunians with a serious like for smoking "nirvana!"
Note all the provided links are designed to educate you on the solid science of Astropsychology and must be used. * but since my website was hijacked, hundreds of educational articles I wrote since August 2013 disappeared. Only when you become a VIP will you be able to read them all!
when I receive emails from people telling me my articles are too long, I wonder if those souls HAD to write them. Imagine if reading my articles is a too difficult task, what type of lazy brain those idiots inherited? And this is why I often wrote; my work is not for the feeble minded but for a more curious, rare and smart crowd of spiritual human beings…
But if you read at all the articles read by a myriad of CNN proper writers, the correctness of their sugar coated perfect English choice of words will never be crude nor realistic. But in this day and age, the truth became such a rarity and this is I thanks all my readers for reading and investigating the undiluted truth from me.
What really is scary is all the politicians you gave power to, are like your President, non cosmic conscious and have no clue of the hell this world is aiming to when Neptune will ultimately reign upon the world from 2015 to 2017.
All politicians are part of the 99.999% crowd of human beings seeing life rationally through their own eyes, education, intelligence, experiences where the cosmic code jurisdictions plays NO part what so ever!
While a great chunk of God fearing souls are pious, the God they deal with has never nor will ever "speak" nor warn them through the signs they were taught to avoid… And this is extremely dangerous because, its like driving a Ferrari totally drunk, loaded with weed and medications like Justin Bieber.
This is total insanity, all seen through the eyes of a 64 year old man (Feb 26, 1950) who spent his entire life uncovering and teaching the golden keys to what it means to be human! Sad enough even with the best endorsements form my supporters and those from my Gaiam TV show on George Noory the religious and scientific matrixes who owns the media will always mute my "cosmic" voice.
The only way to reach more people is through your efforts to promote and share our work! Thus if you feel me, after reading yet another free cosmic code newsletter, please do so and ask your friends to do the same. Indeed you and I are into something much bigger and this is a God cosmic order that is slowly being fulfilled with your help!
Thank you readers for your encouragements and sharing the same tenacious dedication to better our world for all the children of the future… Remember incredible experiences breed incredible people that have incredible wisdom (and stories) to share!
We have a lot of cops friends, students and clients all over the world and before doing anything illegal, I decided to call on Paul who served the city of N.Y. in his 31 year career in Law Enforcement. Read more and remember if you are a cop you get a FREE access to the cosmic code website! Indeed you deserve everything cosmic I own, even if it appears controversial because you are the one facing death everyday! And I want you home safely after your shift!
No I am not impersonating a police officer, I am just very concerned for your safety and many of you could be my kids. My son was born in 1972 and many of you are close to his age. Knowing the new 2014 Arian / Libra Draconis will impose serious changes with the laws and psychology, I must push forward with the science of Astropsychology hoping to reach and teach the police.
The purpose is a vital cosmic wisdom to recognise before hand a deadly Plutonic born soul when responding to any domestic violence call. While you are trained to deal with any and all emergencies the endless mental stress lead many of you to commit suicide… And I am not sure how many of you read about "The deadly 2012/2013/ Scorpius Draconis yet! Doing so will offer you the main reason for police deaths and the daring and upsurge in criminal acts again the police!
AZ and many other states are part of the one licence plate law, this mean you can personalize or use a fake POLICE plate on the front of your car to show your support! I also have a badge for my concealed weapon licence which, I MUST present to any police officer stopping me, if I carry a gun. With so many "weed heads," drunks and dementic over medicated people on our roads, I do have my gun very close to me at all the time!
I was trained to use firearms properly and safely, I am not a "happy trigger" and my record as a law obedient citizen is spotless to own such a permit.
OMG! I truly think everyone who support their local police should do what I did and put a police plate on the front of their car! On my short drive to LA last Friday, I encountered all possible jerks on the road. Those who drive well above the speed limit, the road bullies who tail gate you, the fast and furious morons who think they own the road and could not care less about your safety.
I was at the speed limit in the HOV or the car-pool lane when one of those suckers took over and fingered me! But just before taking over in front of me, he saw the police plate and he immediately slowed down and made apologetic signs…
I can not count how many people we saw on the road become responsible drivers as soon as they see the word POLICE. I catch them off guard and they become petrified wondering if I am a real cop and will stop them…
While I am a true, and the first human Cosmic Cop enforcing and teaching cosmic laws, the experience of what a real cop feels is amazing. Sad enough they have no idea of what I can really offer their peers and I feel terrible when concerned police officers are asking me to do so! No much chances for this to happen when I am sought as a psychic handling a wasteful pseudo-science…
This will change with time and I can only hope for those cops to take a chance on me so I can provide them with a crucial desperately needed wisdom they have no clue exist! The life saving results will be astonishing but so far only our students and we knows its values…
Now on to the story!
It happened years ago driving way back from Las Vegas to San Diego during a very cold winter night! Brigitte (my ex) and I then used to travel all over over the US where I was speaking on our latest August 1991 Los Angeles dramatic UFO experience and doing astrological readings. UFO"s Are Very Real – And So Is The Legacy!
We decided to drive through AZ and just before the CA border, right in the middle of nowhere my old car started over heating. Soon the heat indicator was dangerously close to the red zone, I reached for my flash light on my door side, then stopped the car on the side of the highway admiring for a second the brightness of night sky… I opened the smoking hood and realized the belt driving the fan and the water pump had broken…
Brigitte was scared to hell wondering who could help us in the middle of the desert, and in 1991, GPS, laptop and cell phones were a luxury we certainly could not afford.. Gee I am getting old lol my memory fails me and I can not even recall if they event existed at all…
I was raised in a construction business family and it was time for me to make a good use of my engineering back ground. It was so very cold, I could not think clearly and went back into the car to report to Brigitte. Spending the night on the side of the high way did not appeal to us and only a passing cop could "save" us I thought.
Then I thought, German made cars like Porches and Volkswagen are all air cooled… If I could only find a way to cool the head of the engine I should be able to save the head gasket long enough to reach a hotel along the way and call for help.
Then I had the brilliant idea to open my trunk, got two of my thickest books, some rope, then I closed the hood and re-opened again. I thought of using the very cold air night and inserted the books into the security gap and tied it to the bumper to keep it safely open.
By then the motor cooled a bit and I started it up again and drove away… But soon enough the indicator got close to the red mark again and blowing up my engine was out of question. I realize driving a 50 MPH would never work so, thus I took a chance and pressed the gas pedal all the way down! It worked and the engine was operating safely, barely under the red line but I was driving close to 95 MPH well above the posted speed limit of 65 MPH during those days.
But I had no other way to move forward and kept the engine cool enough, and went on "flying" through the night… Then out of nowhere, I saw some read and blue flashing lights coming fast behind me and I knew it was a cop about to stop me. I stopped on the side of the road with my emergency lights on and soon enough he knocked my window.
His first words were "Do you have any idea how fast you were driving Sir, did you had any drink tonight? May have your driving licence and registration please?" During those days you did not have to show prove of insurance…
I tried to explain my situation but he took my papers and when right back to his car checking on his computer if I had a warrant. He came back more relaxed knowing I own a spotless driving record and told me I was speeding, and doing over 100 MPH and finally asked me why I was such in an hurry?
I told him was I was trying to cool my engine and what I had to do with my books to do so. He was perplexed and I saw him with his flashlight through my windshield looking at the front of my car.
To my surprise he asked, "Did it work?" "Yes it did but that's why you stopped me officer, I must drive fast enough and above the speed limit to cool it down." "You're amazing" he said, I never heard of this before…" I knew I owned his respect when he noticed my foreign accent and asked. " Where are you from?"
I answered "I am French and my wife and I came from a UFO conference in Las Vegas where I was speaking and doing Astrological readings in my booth." He laughed and jokingly said "do you believe in astrology and UFO?"
"Yes officer I do! in fact the way you look and talk you must be born in June under the sign of Gemini!" I said.
At that very moment his jaws dropped and got his full undivided attention… "How the heck do you know I was born in June?" he asked. "That's a long story officer" I said politely "but trust me, extraterrestrials downloaded me with the Cosmic Code and the gift is very real."
I knew, naturally all Gemini are born very curious and this sign rules communication, radio, driving and all Gemini work best at night and many are born cops… Indeed it is not an accident for George Noory, Art Bell and Mike Broomhead to be born under this sign and work on the radio…
Sad enough the police matrix is not yet aware of the values involving my work and still today, the police elites are missing out on what could save the precious lives of so many of their courageous law enforcement officers.
Then I said, "officer I can tell you so much more about yourself" and he said "how?" I told him I only need your DOB and I was going to go in my trunk and look for my ephemeris (I did not have a laptop then) to check on his natal stars… He said "OK" and the next thing I know, with the help of his powerful flash-light, I am reading this smart cop' stars right on top of the hood of his police car.
All the while Brigitte was still in the car and had no idea of what was taking place outside. I froze my ass for nearly thirty minutes doing his stars but it was worth it. As incredible as it may sound, he asked me for my business card and told me two more cops were secretively stationed along HWY 8 West! He begged me to very careful and to drive to the nearest hotel just a few miles West and call for help there.
The fact is I never stopped to any hotels and made it back home safely to San Diego. I drove well above the speed limit all along, and no cops stopped me! Did he radioed his friends and gave me a "free" pass?" Did I magically disappeared on the HWY that night or did the cops saw me speeding and let me go? No real cops would do this and I will never know but this story is very real and non fictional…
Cops are human beings too, some are smart and curious, some others are crude, non spiritual and power driven, all responding to their natal UCI. Had I landed on a less spiritual cop I would have been paying a huge fine and my broken car impounded that night.
But I just landed on a Gemini and this sign rules my 11th house of wishes and friends and while this astrological "nonsense" means nothing to any of the cops reading this article, true cosmic knowledge means real power… Being cosmic conscious allows me to know why at 64, all my best reliable friends were all born in June. And still to some, Astrology is a pseudo science? This story makes you wonder of the world we live in and how unconscious human are of their natal cosmic load…
There is a lot of cops in Phoenix, so if you see my hummer remember I am on your side because reaching your superiors and add my 64 years of independent research on the human psyche and save countless cops lives has been a tremendous challenge. If you are a cop, please read more and join the cosmic code website, its free for you. Email turitrue@gmail.com
HELP ME STOP THE CARNAGE OF IGNORANCE OR BE NEXT!
Read more from Police Requiem
Dr. Turi
Attention, Law Enforcement administration please take some of your precious time to read the feedback of some of your own concerned police officers on this page. I can only hope you will take their words at heart and, as any good police detectives, investigate my claims.
If you are involved in the Law Enforcement professions please join other concerned police officers and express yourself freely. If a single cop's life can be saved it is worth to try absolutely anything new, including the science of Astropsychology or what your superiors may classify as impractical, a pseudo-science or even "ridicule." I answered some emails I consider important for all police officers to read.
I am offering my speaking/teaching expertise to the police force free of charge, please call the office at (602) 265-7667 to set up a lecture at your next local police event. My teachings will amaze many of you while offering crucial information that could make the difference between life and death. Cops are dying endlessly and these "accidents" can and must be prevented.
Please be part of this movement to improve your safety, this is just the beginning…
POLICE OFFICERS FEEDBACK
Dear Dr. Turi and Terania,
Thank you for sending the link to last nights radio show. A lot has happened the last few months good things and a big scare of Stage 4 Cancer as I told Terania last night in the Chat Room. I have been out of work since July, but had enough of time to get me to the end of 2011 of having a pay check and not disability. I hope to be back to work by mid February 2012. I plan on working maybe a few more months and then finally after a 31 year career in Law Enforcement retiring and enjoying a more Peaceful Life. All that I know that my career as a supervisor keeping my Police Officers safe and returning home to their families each day, means a lot to me.
Since I have been home for many months now, when I listen to my police radio here with all of the bad police responses to robbery calls and police pursuits, I pray that these officers do not get hurt and make it home to their families. The last year many NJ Police Officers have been shot and never made it home to their families. Due to budget restraints there have been many lay offs and retiree position's haven't even been filled, in this entire Metro Area.
WELL ANYWAY I had Stage 4 Colon Cancer and I had the best support and many Prayers were said for me. I had the best Doctor's that anyone could ever want during that bad news time. When I was told the bad news my wife just about dropped to the floor and I stayed Positive to get this over with ASAP, lets get this operation over with!
I Can Not find the 2012 Moon Power Star Guide E-Book can you send me the link for it?
Have a Happy New Year and Also Your Great Dog's
Thank You, Paul /// Lyndhurst, NJ
DT – Hello Paul:
Well I know how you feel my friend .. been there and you will be fine…Chances are the stress of your job or the inability to provide more help stimulated the cancer growth because all disease are coming from a "blockage." Did you check my TV show on what happened to me? Check this page – http://www.drturi.com/cosmic-stem-health/ also make sure to offer this link http://www.drturi.com/police-requiem/ to all the cops you know, they can become VIP's for free and get access to the 2012 Plutonic Dragon Dates by signing up. The 2012 Moon Power will be published any days now, standby I will let you know…Dogs are just fine Paul and I wish you many more New Years…
Blessings my friend
DT
Dr. Turi,
Yes one of those officer's from Jersey City Police, NJ are a cousin to one of my own brother officers, on the Lyndhurst Police Dept, NJ, who I have been the best of friends with him & his wife for years. His CAT scan as of today, his brain is dead. But he is breathing on his own. It's so hard to get through on C2C, to do a worldwide prayer, for both of these Law Enforcement Officers, see below! Also another NJ Police Officer, from the Hasbrouck Heights Police Dept, is also in serious condition, after being run over, while doing a traffic detail, on NJ Route 17, since a new fast food place was opened, which is a Sonic Restaurant. Reports now, doctors are saying that this officer may not be able to walk again. PS – I know that you always look out for the law enforcement officers, on certain dates, and all of the dates that you give out, NJ seem to have casualties of police officers. NJ has been very hot with all of this negative energy, the last few months. I do spread your words to my officers, on a daily basis. I'm hoping for a promotion to Captain, sometime this summer.
Good Bless,
Lt ///// Lyndhurst Police Dept. NJ
Dr. Turi,
Thank you for these dates, for COPS, I will review it later on. Also Thanks for Your Guidance! Since these 16 Promotions of the Lyndhurst PD, NJ, on 09-1-2009 we have been out in Full Force, on all of our main roadways, enforcing Traffic & Safety Laws, and School Zones. We Are Watching Out for Our Younger Generation here. On the day of my promotion, I had a lot of Emptiness in My Heart, because of My Best Friend, in Life died on 9-11-01, at the WTC. I Miss Those Days, because we both would Guide One Another, during bad working conditions.
Your Friend,
Paul
DT – Dear Paul: First my prayers are with you my friends and I can only admire your concern and bless your support. With your and other souls' help many more police officers in the future will benefit from knowing and respecting the Cosmic Code jurisdictions.
Blessings my friend…
DT
Dr. Turi,
Police officer killed near Albuquerque while on a stake out at approx. 4 am while attempting to apprehend a man who for about 10 years had been terrorizing people in the area. Both the officer and the assailant were killed. The officer was a good solid police officer and family man who had been on the force a number of years. This story is quite big news here. I live in Santa Fe. Every time the Dragon's Tail energy is in the air I feel it strongly. There is always an unusual tension. I feel "wired" and can see an intensified agitation in the people around me and in the situations they are in. I use quantum physics in my work and heal people around the world, so I am much more aware of the energies, even the most subtle ones as they change in the cosmos. The Dragon's Tail is perhaps the most intense. Sincerely,
L//// Santa Fe, NM
DT – Sad my friend very sad…had this soul knew about the *Deadly Plutonic Window and be more cautious on the given dates he may have spare his life. Thank you for the support.
Blessings
DT
Dear Dr. Turi,
I have been a full-time police officer for 25 years. I am now a sergeant in the patrol division. I have been involved in several incidents in those 25 years whereas divine intervention could be the only reason I wasn't killed or seriously injured. I work different shifts and have had the fortune to hear you several times on coast to coast throughout the years. I am a strong Christian and at first was very cautious of your work. I now understand that your work and how it is performed does not contradict my Christian beliefs (quite the contrary). I believe that the knowledge (blue print) on interpreting the Cosmic Code had been given by God to man. However, I believe ancient religious leaders and others have concealed to this day or destroyed specific scriptures and writings that contain, if you will, the Cosmic Code.
You are a gift and have been chosen to educate the masses. Everyone loves the firefighter (me included) but few people really like the police outside of the police family. It is a blessing that someone with your knowledge & gift has chosen to devote the amount of energy you are devoting to ensure that police officers take all necessary precautions so that they return home to their loved ones. I constantly caution my officers, whereas complacency is their worst enemy and that violent events are going to increase dramatically as well as the level of violence that people are going to resort to. I am now 54 years of age. I stay as strong and as fit as someone my age can, but I'm still at a disadvantage when dealing with the younger criminal element. I missed your special police show on coast to coast and I'm not quite sure what is available to me in regard to the "Plutonic Window" dates. But any knowledge that is available to me would be greatly appreciated.
I work a second part-time police job and assistant coach a local football team along with trying to be the best husband, father and grandfather and tending to two elderly parents. I am not crying the blues, what I do is a labor of love. I'm just saying, I don't have much time left to truly study your work and educate myself with the materials and classes you have made available. I can't imagine how many police officers are asking for their Plutonic Window dates. So if by some chance you find time to respond to my email, I was born on /////.
Thank-you Dr. Turi, really,……Thank-you.
Sgt. G////
Poland Township Police Department
Poland, OH
DT – Dear G; First let me thank you for your support and trust in my work…The good news is that you are very perceptive and very details oriented and this add to the protective natal Node. Just be aware of any and all domestic calls, especially after the full moon where you become vulnerable with speeding. You are subconsciously running way from your own disturbing tough upbringing and my Book Moon power will do miracle to you, pass it on to your friends. You are a very emotional person and stress will get to your stomach and knees do not eat when upset. You do understand the importance of my mission and how it could change the lives of children and help the police and for this thank you my friend. Be safe,
Blessings
DT
Hello Dr. Turi~
My name is Ryan///. I am a Full Time Police Officer and I also host a paranormal based Radio Talk Show that airs on blogtalkradio.com. I was listening to you on Coast to Coast the other night while I was on duty. Part way through, I was called to a Domestic Incident in which a male subject was threatening his wife with a shotgun. It all ended fine, but it was amazing to me that this happened just as you were talking about the dangers currently facing Police Officers. I would love to feature you on my show sometime in the near future. You can get information about my show and me at www.ryanlindsay.com. Also, my birth date is August///. I would appreciate any personal information you could pass along to me. Thank You~
Ryan
DT – Dear Ryan;
First let me thank you for the invite, it would be an honor for me to be able to reach more of your spiritual listeners through your radio show. Indeed submit some dates and I'll be there with you. I will elaborate more on those Plutonic windows and the science of Astropsychology. Your Saturn (career) is located in Gemini (driving/general communication) while Uranus (New Age matters) is in your 3rd house (thinking/talking process) and denotes your natural interest and highly spiritual UCI. Meantime your powerful Dragon resides in the world of Aquarius reinforcing your mission as a Leo to run your show and bring the light to the world. Your karmic Tail is on yourself, thus be very cautious when responding to any calls relate to domestic violence, love, romance and children affairs. You belong to television…Your nodes will always be active in the month of February and August and your personal dates and my book Moon Power 2009 are on the way…
Blessings my friend
Dr. Turi
Dr. Turi,
I would like to thank you for your support of Law Enforcement. I am sending this e-mail in return from your phone call yesterday. You needed the following date, /////. I am requesting the information on the dragon dates that you listed on your web site. I first heard you on coast-to-coast am and am interested in this information. I am also interested in attending one of your training seminars. Could you send me information on this also? Thanks for your support and concern for all law enforcement.
Paul
DT – Dear Paul; like the two Police Chiefs investigating my claim you were also born with a protective Dragon Head in Scorpio and this sign rules the Law Enforcement Agency and all positive and negative criminal affairs. Intuitive and spiritual Cosmic Consciousness will come easy to you and my goal is to teach if for FREE at any Police Academy, thus if anyone of you can help me to lecture and accomplish this let me know. www.drturi.com/astroclass.php. Danger is around banks or facing criminal stealing cash especially in one of your personal window, be very careful then. Thanks for your courage and protection.
Blessings
DT
Dear Dr. Turi;
I am not a VIP, but am saving my $$$ to become one. I am the Mother of a Deputy Sheriff born //// on a Sunday 12:34 p.m. Negative things are happening in his and my life. I read all your newsletters and think you are right on. So naturally, the law enforcement windows have me very upset. Can you help me. My birthday is////. I am terrified, can you help?
Thank you JO
DT – Dear Jo, as the mother of a police officer I can understand your fears, however right now the Tail of Dragon is right into your 3rd house (critical thinking) and mess up your thoughts. Note also your very sensitive natal Node in Pisces (imagination) does play havoc on your mind and makes you very vulnerable intellectually. First never forget the future is the reincarnation of the thoughts and learn to send your protective thoughts (thoughts are things) to your son while at work. Your dare devil must use patience and diplomacy dealing with others on the road. He is a great driver but danger is coming from speeding and coming from water and/or drunk drivers. Advise him, he will listen and thank you for his courage facing crimes on a daily base. Ask him to email me for the free book and the 2009 Plutonic dates. Dr.turi@cox.net
Blessings
DT
Thank you Dr. Turi for your quick response. I will have him go to your site, as I am his mother I am so concerned. He is a helicopter pilot, and water could be so possible as we live in /////. Thank you so much.
Dear Dr. Turi;
I heard your radio show on Coast-to-Coast AM the other night. As a police officer, I appreciate you giving all of us brothers and sisters a heads up. This world seems to be changing by the minute and it is getting very dangerous for us out on the streets nowadays. I was on your web site and wanted to get personal dragon window dates for my birth date of ///.
Thanks and God Bless.
R////
Baltimore Police Department
DT – Dear R; Indeed the world is changing rapidly but the Police Academy archaic teachings are not helping any brave trooper to rapidly detect the dangerous UCI of a criminal. You share the same natal positive Node in Scorpio than one of the local Police Chief I am working with and this is very lucky for your profession as a Police officer. Use those dates cautiously and be very aware close to banks or anything that involve crooks and cash, especially at night. I am also emailing you a free copy of my 2009 Moon Power to master the section "Universal Law". Thank you for risking your precious life for society…Thank you for risking your precious life for society…
Blessings
DT
Dr. Turi;
How do I go about ordering my window dates? I am a police officer and was working the graveyard shift when I found myself intrigued after listening to you on Coast to Coast with George Noory on 4/7/2009. This year has been especially violent, lots of fights, car crashes, complaints, etc. It feels like someone is trying to kill me…but like I said, this show resonated with me. I've been a police officer with Payson City, Utah since 2003.
Thanks, R//.
DT – Hello M; We have a very similar UCI *Unique Celestial Identity, I was born Feb 26 and both our career is "Plutonic" this mean life and death, investigations, police work and healing type of energy. The risky node (dragon) is located on your 6th house of service to the world and you are strongly advised to be VERY careful when responding to any domestic disturbance calls, especially during a negative window dates and when the moon is waning or full. Your high critical observing nature is a plus but your emotional response to life for peace and harmony makes you too nice to some dangerous people you may come in contact with when you arrest them. Be aware when dealing with any gang members and make a good use of your 2009 Plutonic dates and my book 2009 Moon Power. By the end of the year you will understand how important it is to be aware of the *Cosmic Code. Thank you for your dedication to serve and protect all of us and good luck to you my friend.
Blessings
DT
Dr. Turi;
My husband is a police officer and I want to know how to get the free information you mentioned for police officers but I can't figure out how to do so. His name is R/// and his birth date is ////.
Anne
DT – Dear Anne; Like any concerned wife advising your husband and reminding him, of those dangerous days is a MUST to make sure he returns home safely after his shift! Trust me my own police officers friends have recognized this dangerous *energy and today are still alive. Tell him to be particularly cautious with foreigners, animals and anything related to religion and politics to avoid the worse. Thank him for risking his life daily to protect us. Go to www.drturi.com and click on the *Cosmic Hand in the sky and tell all your friends to do the same.
Blessings
DT
Dear Dr. Turi;
Although I have never heard of you, my mom is an avid listener of George Noory. Tonight she told me about your show last night.06 APR 09. Being a sheriff's deputy with the Cook County Sheriff's dept (Chicago),Il I am very concerned about the universal windows, especially for myself personally. I was born on /////. Please inform me on my personal dragon windows dates. I work in the warrant unit for the dept., and our job is very critical at times, not to mention Chicago leads the planet in murders. Please advise, any info would be greatly appreciated.
Thanks,
S///
DT – Well S, Your Mother, like mine, is very concerned with all their children safety and welfare and I am glad you listened to her accurate intuition…While investigating your UCI *Unique Celestial Identity would require some time I will only point out the major aspects of your Divinity. Your Sun sign in Libra (Justice) becomes your soul's purpose for you to enforce both the laws of men and those of God. Your perceptive, highly critical, perfectionist mental aptitude will always work for you, as any type of investigation becomes your spiritual regeneration principle. Your highly advanced UCI is set by birth to learn and teach all about the Cosmic Code too. You are indeed a very valuable element to further the Police Academy's limited curriculum by thoughtfully investigating your own personal Plutonic window dates. FYI my top students were all born in September! Thank you for working hard bringing security to all of us.
Blessings
DT
Dr. Turi:
I am a police officer in the City of Batavia, Il. I work the midnight shift and heard your program on Coast-to-Coast last night. Thank you! Finally, someone who cares about us! How do I receive the forecast? Thanks in advance, Officer////
Batavia Police Dept, Il
DT – S, you were born within a Plutonic window right on yourself, subconsciously you feel you are in grave danger, please be VERY careful during your personal Plutonic dates. Armed with this rare wisdom you will be well prepared to avoid the worse by applying your will. Your most dangerous months are May and November during the full moon period. Thank you for your courage and dedication to protect us in your dangerous profession. I sincerely hope your Superiors will make it mandatory for all the courageous police officers out there to learn and use Astropsychology software to avoid fatalities. Blessings.
DT
Dear Dr. Turi;
I am a Police Officer in New York and spoke to you on the phone about obtaining my personal dragon window. I was born on ///// 1968 in the city of Buffalo, NY. As a law enforcement professional I greatly appreciate all that you are doing to protect the men and women in law enforcement. Thank you, and I wish you and yours the very best.
Sincerely,
R///- East Aurora Police Dept.
DT – Dear R – Your natal lucky birth node in Aries protects you from violent death my friend if you use your personal Plutonic window dates carefully but be aware of the moths October and July (for ever) as the Plutonic energy intensify then. Don't drive too fast and be very careful doing so, your tendency for speeding could be fatal. I want to take this opportunity to thank you for risking your life daily to protect all of us.
Blessings
DT
To all the brave men and women in Law Enforcement:
Let this letter serve as a letter of praise, endorsement, and recommendation of Dr. Louis Turi, whose unique talent can save your lives. Dr. Turi is a gifted Astropsychologist. This means that he can precisely, and with 100%accuracy "predict" things to come – that is, what events CAN and WILL take place (negative or positive). I placed the word "predict" in quotes because, as Dr. Turi himself will tell you, he does not predict anything, but, rather, can forecast events that WILL take place under the manifestation of certain planets' movements. This is a very rare and unique talent, and, as far as I know, very few people have this talent except for Dr. Turi and some of his most gifted students. I am not one yet, but I hope to be (we can all master this talent with a little time and more patience with ourselves and each other).I used to take martial arts and even earned my black belt in 1995. Many police officers joined our class as a supplement to their training and to hone their skills. I know that every day you go out and arm yourselves with guns, bullets, pepper spray, vests, K-9s, etc, but yet you fail to arm yourselves with the proper knowledge – knowledge that Dr. Turi can teach you. At first it is very easy to be dismissive of what Turi has to say.
It's very easy to be dismissive of astrology, psychics, clairvoyants, etc, because we all have been taken advantage of at some point in our lives and so we are very cautious. We especially don't want to admit to our friends and co-workers that we really believe in this kind of stuff (trust me, I've been laughed at more times than I care to admit, and accused of being drunk or on drugs – both of which I do not take), but if you just give Dr. Turi a chance and track what he says with what you see on the news days, weeks, months, years later – with 100% accuracy – then you will begin to understand. Dr. Turi gives exact "windows," or dates when you can expect positive or negative energy to affect your lives. Time and time again I have seen for myself when Dr. Turi "predicts" a negative energy having to do with law enforcement, sure enough cops die. It's the truth, and something that can easily be avoided by allowing Dr. Turi to teach you his unique gift. You won't regret it. I was going to end this letter by saying you have nothing to lose and everything to gain, but the truth is that you have everything to lose; you have precious lives to lose. Despite what we see happening in Oakland, California (Killers being glorified), there are so many people out there (Dr. Turi and all of his students and so many more) who deeply respect and care for the many brave officers who risk their lives for us every day. Please give Dr. Turi a chance. I thank you for your time and your service to your community.
Rhonda
ATTN: Chief of Police; Lieutenants, Detectives, Sergeants:
Due to the massive amounts of officers killed in the line of duty lately, it is imperative that methods even unusual as they may seem be employed to protect officers. Back in 1992 I worked as a victim advocate for a large city police department and was married to a K9 officer. Around 1998-99 I worked at a radio station co hosting a program which the guest was Dr. Louis Turi. Being rather ignorant of astrology, I was startled and shocked at what the good doctor had seen in my astrology chart. Amazed by this information, I began to look into it a bit more only to find out that Dr. Turi's method was far more accurate than the mainstream form. I wouldn't say he 'predicts' rather, I see it as his ability to read a 'map' (so to speak) and thus he is able to see the 'bridge is out' sign and helping others detour from a deadly situation rather than ignore the sign and end up in the river. I would highly recommend him to lecture, teach and with his concern for helping others, to be a light in a dark world that is so full of ignorance. His talent to foresee 'something coming' is uncanny and very accurate! If those of you in Law Enforcement took time to examine Dr. Turi's knowledge, many families of officers may not be shedding tears for their loved ones. Personally, I have found him to be informative and intelligent thus, I do believe those who need 'proof' much like myself, would be impressed by how Astropsychology works!
S.k.D
A Vision For the Police Of The Future:
Hey DT,
I just had a though as I really hope your work is finally being heard by Law Enforcement. Just imagine this fictional story some day in the future; A police car with two officers gets dispatched to a domestic dispute between a husband and wife. The persons involved in the domestic birth dates are entered into the police computer at the station. While the officers are en-route, an Astropsychology computer analysis is done and recommendations are made to the desk sergeant. Given the fact that the current date falls in a deadly Plutonic window and a waning full moon and the two persons involved are at a deadly intersection in their UCI's , all officers responding to the call are required to wear heavy body armor bullet proof vests no matter how minor the argument seems.
Note that in this future story, all police officers UCI's are stored in the Police database and the computer recommends that one of the officers in the patrol car is in a very bad personal window and ordered to stay in the car. A back-up car is sent and an officer with a much better UCI for today is assigned to go up to the door with the first officer. They ring the bell, the door opens, one officer takes a direct shot to the chest, but luckily his body armor saves him and they both retreat. A SWAT team is called in to subdue the man as SWAT is prepared to handle such situations and no-one dies as a direct result of an Astro-analysis computer at the station. End of Story….. Some day DT…..Some day….!!!!! I would love to see a movie based on this scenario.
Do well on C2C my friend.
Talk soon,
V
To The Police Chiefs,
I want you to know that I highly endorse Dr. Turi's work. I started with Dr. Turi in 2008 as a vip following his newsletters. He is the real deal. His predictions from last year have been confirmed in the news. I am in awe of his amazing gift. I've learned to definitely take him serious. He can be of great service to you and your department. I've had a reading done by Dr. Turi about my career path and I want to tell you I have never had a reading about me from anyone that was even close to being this accurate. This report also included things about my personality that only I would know, strengths and weaknesses, things I would not go and tell just anybody. That's how real his gift is. He truly does know all about me without even meeting or talking to me. I am planning on a full life reading and learning more about Astropsychology. This is definitely not the horoscope you read in the newspaper. He truly will make a difference. I am very appreciative of all that Dr. Turi does and encourage him to continue. You won't regret it sir.
Thank you for your time.
John
Attention to police Chief
Dear Sirs:
Far too many cops are losing their lives as of late. People in general are behaving very erratically for all kinds of reasons. Some are losing their jobs others their homes and many are emotionally unstable to start with, and a crisis of any kind is triggering irrational behavior. The police are called onto the scene and by so doing are putting their lives in danger. As a concerned citizen I am taking the liberty to inform you about a man by the name of Dr L.Turi, who lives in Phoenix Arizona. I got acquainted with his work about two years ago. He is an Astro psychologist who has spent over 35 years studying the planets and their transits and can tell with uncanny accuracy the times of the month when certain planetary energies are at their deadliest. I believe it would be very beneficial to invite him over for a lecture so he can advise the police department when these deadly forces are at their peak. I am certain it can save the lives of a great many in the police force who are called out during emergencies. His accuracy is remarkable. I have read all of his books and I must say they are all extremely informative. As a retired person who has worked as a professional in the medical field I must admit that Dr. Turi knows what he is talking about. So I hope that you will give him a chance to lecture to the department and also the chance to get to know him as a person. I can assure you that you will not regret it. Thanking you and the department for all your efforts in keeping us citizens safe.
Sincerely.
E.S.
Dear Dedicated Police Chiefs,
Thank you for being open minded and giving Dr. Louis Turi the opportunity to teach you and your valued police officers his incredible knowledge. I am a teacher, counselor and mother of two sons. My oldest is 18 and has friends who will be joining the police academy. It is my plea as a mother that urges the tremendous need for the safety of the officer's precious lives. I've been a supporter of Dr. Turi for over 5 years after first listening to him on Coast-to-Coast AM radio show with George Noory. I did my own due diligence and read his work on his content filled website. I ordered a full reading and have read his life-saving Moon Power books. To my astonishment, I found him to be a true messenger of God. He's by no means a Ms. Cleo type pseudo-clairvoyant. I am passionate about saving lives and tell as many people as I can to investigate his works to help themselves and their families. I've been successful with friends, acquaintances and members of my own family even though I met some resistance from a few skeptics who called it wackology until they realized that it is the truth that Dr Turi is all about! Now they don't even book flights without conferring with him 🙂 I will continue to avidly advocate Dr. Turi's work, which will spare all of our police officers, firefighters and children's lives. There's so much to gain and nothing to lose by giving him the opportunity to share with you his scientific software and true knowledge that will save your lives. Thank you from the bottom of my heart.
Liz //// NY 10704
To The Police
I have been following Dr. Turi since 2000 – I first heard him on Coast to Coast radio and would listen to every show he was on. He is amazing – I receive his emails giving warnings and advise – what is incredible about Dr. Turi is that not only is he correct in his predictions but more importantly he does REALLY CARE and alerts his email followers and on the radio/internet radio to warn EVERYONE. I have always had a high respect for police officers and firemen – not just because family members have been in both but because they put their life on the line every day – Nothing is too good for these dedicated individuals – Dr. Turi is a gift to us in these especially trying times and we all need his insight and his ending mission to help everyone – Please endorse him in teaching the Academy – it would be a very worthwhile project for you to enact. We need to pray for our officers and firemen every day – they are our Angels on Earth. Thank you.
Eileen
To the police Dept.
Dear Sirs;
You need to read everything Dr. Turi has to say, this is a very important message to save the lives of innocent police officers and innocent people trying to live their lives everyday in this world. This man can help you save the lives of your police officers. Without a doubt he's 100% accurate, everything Dr. Turi has predicted has come to pass when he speaks I listen and I spread the word to all of my friends and family. Please read his newsletters and join his VIP not only for your day at work to be safer but your family also, Doesn't your family deserve to be safer, to be forewarned is to be prepared for those bad days when it pays to listen to him. He is not by any means a cult leader he's an honest educated man that knows the planets and the UCI of everyone on earth and a very honest man too I might ad. His predictions in his book moon power will help you plan for the future with 100 % accuracy. You will not be disappointed at all please give him a try and read up on his newsletters. You'll be happy you did! Thank you.
Eva
To the Police Chief;
Dear Sir: I am writing you about Dr. Turi. My life has changed for the better since I started listening and learning from Dr. Turi 2 years ago. I first heard him on Coast 2 Coast radio program. From the very first time I heard him something clicked in me. I knew he was sharing and educating us, the masses. He was telling us how it really is. In my soul I knew he was right. Ever since then I have been a VIP member and also read his books and receive Moon Power. I follow Moon Power every day and have educated my family about him. I believe so strongly in what he is doing. I don't make an appointment, a doctors' visit, even my court dates without following him. I have not be let down once. He tells you how to get thru what is coming your way, be it good or bad. There is no flying without making reservations during the new moon or you could be in trouble. I promise you that if you give Dr. Turi a chance and you listen and follow his advice, you will not regret it. What do you have to loose? You have everything to gain. My thoughts and prayers are with you. You and your fellow officers will not regret that this great wise man is in your life. What a blessing and a gift he is to us all. My brother is a former police officer. I know what you go thru on a daily basis. Don't let this gift of Dr. Turi slip by you and your men. You will be amazed how much better your lives will be all around, not just on the job. His educating you and your force will be a blessing to the rest of us also. For a better world and understanding.
Jody
Please forward this note to the Police Chief Dr. Turi.
Please take the time to check out Dr. Turi and what he is about. I have been reading his books, VIP newsletter, and personal requests for a number of years now. This man is phenomenal. All you have to do is follow his newsletter for a while and you will understand that he knows what he is talking about. Allow him to lecture and you will gain so much and save lives at the same time. What is there to lose? FYI I am a 70-year-old woman, married, has children, and grandchildren and worked in the Real Estate industry until I retired. I am a very down to earth person, and have had a successful life.
Thank you for your consideration.
Cheryl in New York
Please forward this note to the Police Chief Dr. Turi.
Dear Sir (s), I have a nephew that is a Sheriff and another nephew that is a Firefighter. I have sent them information from Dr. Turi to make them aware of how intense/dangerous their jobs are during the Full Moon and especially when Pluto is around. Yes, it all sounds Greek, it did to me too, but I take the risk of them laughing at me for listening to the stars, if it will spare their lives. We have found no other way to combat the extreme amount of violence and deaths, have we? Dr. Turi has taught us what can happen during these times and how to possibly avoid it or be extra careful. The knowledge will not hurt any of you and will save lives. Please give Dr. Turi a try before you say that his knowledge will not help.
Sincerely, a student of Dr. Turi,
CN
Dear Police personnel,
I've spoken to many police officers regarding the moon and its trends. And not a one officer will controvert that your crime goes way up in degree of severity and frequency in concurrence to the full moons and the immediate wax thereof. I'm not kidding, start watching the trends for yourself of waxing, waning and full moon, be mindful of when you do your transactions and chart just like a scientist the date results of all your major transactions to this moon trend. YOU will see and you will eventually start retooling your major transactions initiations, once you effect your own proof of how hellish it is when you don't go by/plan by /transact by major lunar trending cycles as Dr. Turi teaches.
Hi Dr Turi regarding the Police; .
Just wanted to acknowledge what a shame it is that more officers hadn't heard your plea. Have a friend whose son is on LA PD and I told him weeks ago to tell his son to watch his back and every move etc. I even sent him a copy of my free newsletter that was your first "warning" newsletter. He was remarking tonight show "weird" it is that all these officers are being killed right now. I said," Not weird REAL".. Next time he won't laugh at my weirdness. His son is safe so far….Be Well
Nancy
Update 07-21/09 – Jennifer Morrill said Officer Marc DiNardo, who was wounded last Thursday *July 16th in a shootout, passed away Tuesday morning. This is the exact DAY or July 16th given for the Deadly Plutonic Window…
Dr. Turi,
Yes one of those officer's from Jersey City Police, NJ are a cousin to one of my own brother officers, on the Lyndhurst Police Dept, NJ, who I have been the best of friends with him & his wife for years. His CAT scan as of today, his brain is dead. But he is breathing on his own. It's so hard to get through on C2C, to do a worldwide prayer, for both of these Law Enforcement Officers, see below! Also another NJ Police Officer, from the Hasbrouck Heights Police Dept, is also in serious condition, after being run over, while doing a traffic detail, on NJ Route 17, since a new fast food place was opened, which is a Sonic Restraunt. Reports now, doctors are saying that this officer may not be able to walk again. PS – I know that you always look out for the law enforcement officers, on certain dates, and all of the dates that you give out, NJ seems to have casualties of police officers. NJ has been very hot with all of this negative energy, the last few months. I do spread your words to my officers, on a daily basis. I'm hoping for a promotion to Captain, sometime this summer.
Good Bless,
Lt ///// Lyndhurst Police Dept. NJ
Dr. Turi,
Thank you for these dates, for COPS, I will review it later on. Also Thanks for Your Guidance! Since these 16 Promotions of the Lyndhurst PD, NJ, on 09-1-2009 we have been out in Full Force, on all of our main roadways, enforcing Traffic & Safety Laws, and School Zones. We Are Watching Out for Our Younger Generation here. On the day of my promotion, I had a lot of Emptiness in My Heart, because of My Best Friend, in Life died on 9-11-01, at the WTC. I Miss Those Days, because we both would Guide One Another, during bad working conditions.
Your Friend,
P
Dear Paul: First my prayers are with you my friends and I can only admire your concern and bless your support. With your and other souls' help many more police officers in the future will benefit from knowing and respecting the Cosmic Code jurisdictions.
Blessings my friend…
DT
Dr. Turi,
Police officer killed near Albuquerque while on a stake out at approx. 4 am while attempting to apprehend a man who for about 10 years had been terrorizing people in the area. Both the officer and the assailant were killed. The officer was a good solid police officer and family man who had been on the force a number of years. This story is quite big news here. I live in Santa Fe. Every time the Dragon's Tail energy is in the air I feel it strongly. There is always an unusual tension. I feel "wired" and can see an intensified agitation in the people around me and in the situations they are in. I use quantum physics in my work and heal people around the world, so I am much more aware of the energies, even the most subtle ones as they change in the cosmos. The Dragon's Tail is perhaps the most intense. Sincerely,
L//// Santa Fe, NM
Sad my friend very sad…had this soul knew about the *Deadly Plutonic Window and be more cautious on the given dates he may have spare his life. Thank you for the support.
Blessings
DT
L'oeil Du Droit A La Force D'Airain
SHOW YOUR SUPPORT HELP ME INTRODUCE ASTROPSYCHOLOGY AND GOD COSMIC CONSCIOUSNESS TO THE WORLD. OUR CHILDREN PSYCHICAL/SPIRITUAL WELFARE MUST BECOME A PRIORITY WE DO NOT NEED MORE ADAM LANZA!
listen to my latest radio show with Ted
Endorse my work! Help me help all the children of the future please!
JOIN US SHOW YOUR SUPPORT! BECOME A VIP
If you are not happy it is because you do not live your destiny!
A life without knowledge of the stars' plan is contrary to all law and order"
Acknowledge God's Cosmic Identity Free The Human Spirit
602-265-7667